12 Fall Home Maintenance Tips
August 26, 2022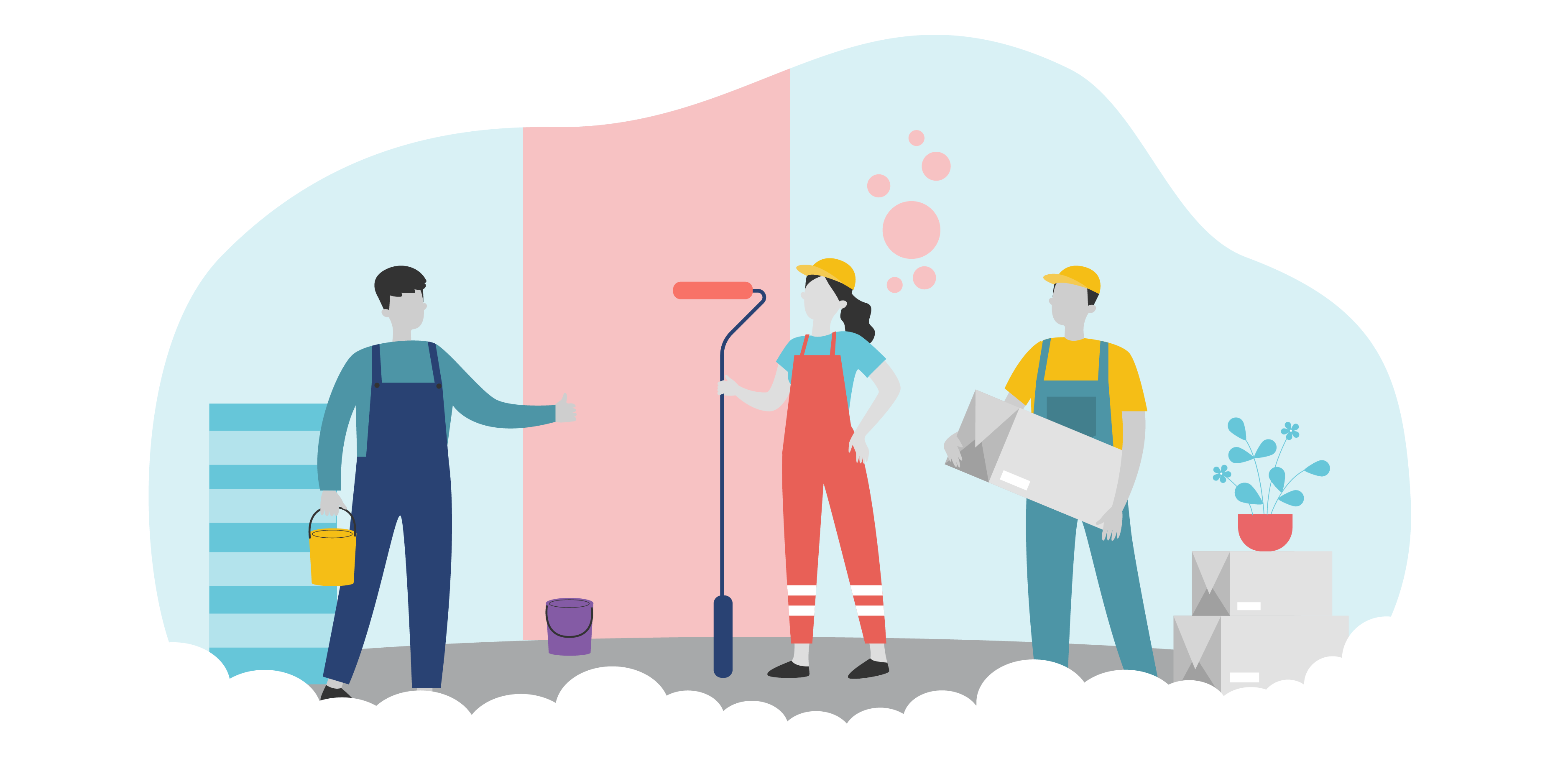 Did you know that standard Home Insurance doesn't always cover problems arising from poor maintenance? The last thing you want in your home is a disaster that could have been prevented. That's why it's so important to stay on top of small issues around your property before they end up causing a bigger headache down the line.
As the temperatures begin to drop, it's time to think about how to prepare your home for winter and the hazards that come along with it. Don't know where to begin? Here are our top fall home maintenance tips to help you get ready for harsh winter weather: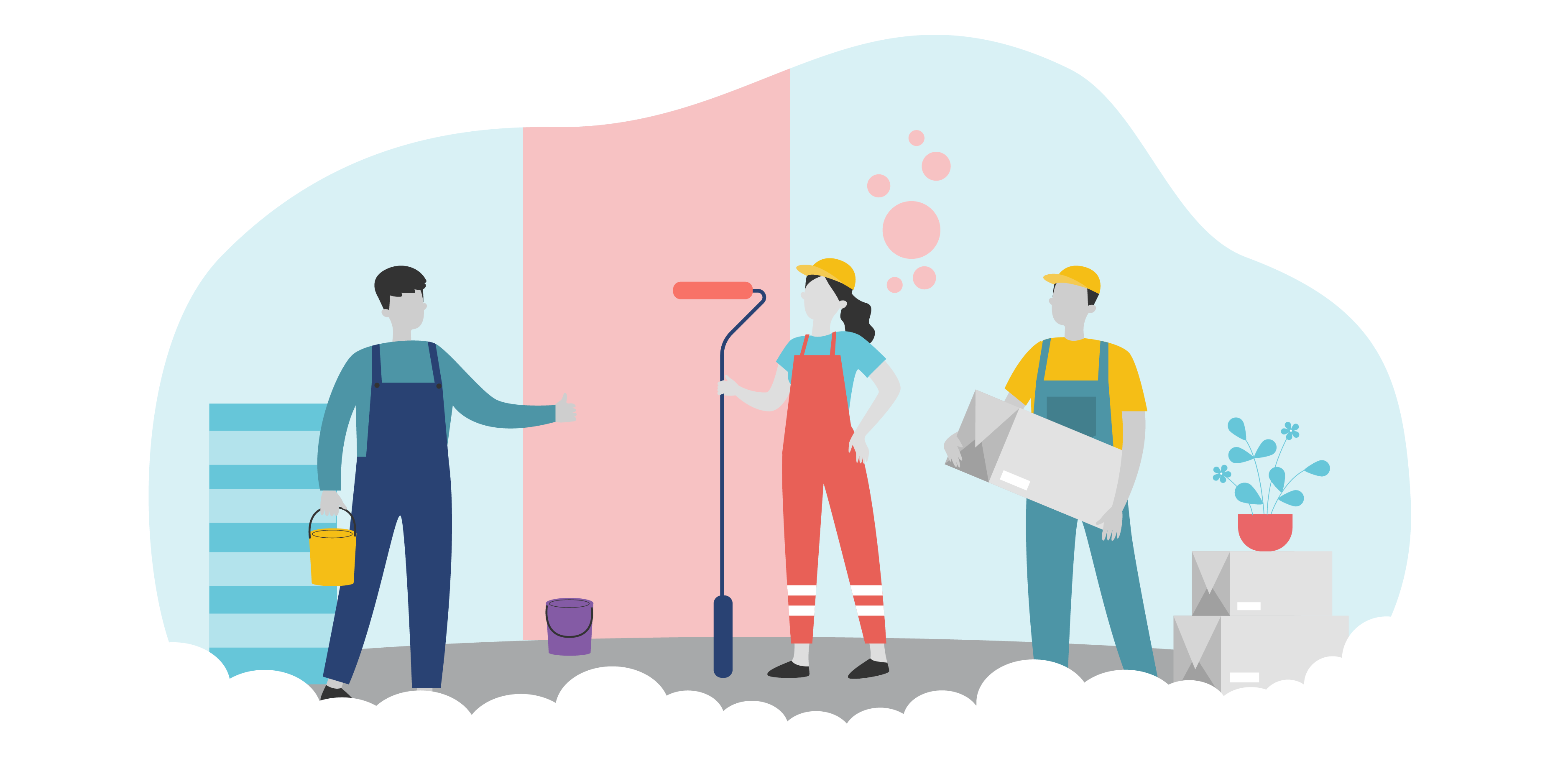 1. Seal windows and doors.
Check all the windows and doors in your home for any breezes coming through the edges, and make sure they are sealed tight to keep the heat in and the cold out. Fill in any cracks you find in the trim with some caulking to stop the air from leaking and driving up your heating costs. If you encounter issues like misshapen frames, improper sizing, or cracked/broken glass—be sure to get the offending window or door replaced sooner rather than later.
RELATED: 4 Weather-Related Coverages You Might Not Know You Need
2. Inspect your heating system.
Indoor heating is a lifesaver during those freezing winter nights, so it's essential to double check that your furnace, radiators, heating duct, boiler, and more are in full working condition for the cold days ahead. Conducting annual maintenance will ensure that your heating system stays functional, reliable, and energy efficient. And if you're not confident in your own inspection skills, consult a professional!
RELATED: 15 Insurance Tips for First-Time Homebuyers
3. Insulate your pipes.
Adding extra insulation to your pipes is a quick and easy DIY way to prepare your home for winter. Insulation layers are available at most home repair stores, and you can wrap them around pipes in your house to protect them from freezing, bursting, and causing property damage. Pay special attention to the pipes that are most susceptible to cold, like those located closest to the outdoors, furthest from heat sources, under sink cabinets, and in the garage.
RELATED: 5 Advantages of Using an Independent Insurance Broker
4. Inspect your roof.
A roof inspection might not seem like a vital task, but keep in mind that inclement weather conditions and wind can wreak havoc on your roof over the years. Check your rooftop for any cracks, broken tiles or shingles, and soft spots—and if needed, get the damages fixed now to avoid any unforeseen repairs in the dead of winter. As always, don't hesitate to hire a professional if you are unable to complete this inspection safely on your own.
RELATED: 12 Things You Shouldn't Ignore Before Buying a Home
5. Clean the gutters.
We know this isn't always the most pleasant task, but it's in your best interest to clean out your gutters as soon as leaves fall, instead of leaving them to get even more clogged over the winter. Also, make sure that your downspouts are pointing outwards, so that any meltwater will flow away from the foundation of your home.
RELATED: 15 Insurance Tips for First-Time Homebuyers
6. Trim nearby trees.
To get your landscape winter-ready, trim the excess off any trees around your property before the snow and hail inevitably arrives. Otherwise, you could risk broken branches and potential property damage caused by heavy snow and ice buildup on trees.
RELATED: The 12 Risks of the Holiday Season
7. Prepare your lawn.
If you want your grass to grow faster come springtime, fall is the perfect time to overseed and fertilize your lawn. Rake and compost dry fallen leaves to reduce the chance of spreading disease among your plants—or alternatively, you can mow over dry leaves to create a natural fertilizer for your lawn. For avid gardeners, plant your perennial flowers before fall ends for a blooming spring garden!
RELATED: April Showers Bring May Flowers…And May Floods Too
8. Put away outdoor furniture and appliances.
As the cold weather approaches, protect your outdoor furniture by using weather-proof covers, or moving them to a sheltered space, like the garage. Snow, ice, and wind may cause damage to your furniture if left exposed over the winter; keeping them covered will extend their usable lifespan. If you have an outdoor grill, this is the perfect time of year to give it a deep clean before packing it away or placing a grill cover over it.
RELATED: 4 Signs Your Home May Be Underinsured
9. Check for pavement cracks.
Inspect your driveway and nearby sidewalk for any cracks, and if you find any, seal them as soon as you can. If left unattended over the wintertime, small cracks in the pavement can expand as water enters and freezes, causing thousands of dollars in irreversible damage.
RELATED: 10 Things Your Home Insurance Doesn't Cover
10. Turn off your outdoor water supply.
Be sure to turn off all exterior faucets and sprinklers, as well as drain your hoses, before the cold weather sets in, and store them in a cool, dry place. This is a fundamental step when preparing your home for winter, since water can easily freeze and burst pipes or hoses and lead to major property damage.
RELATED: 6 Tips for Protecting Your Seasonal Property
11. Test smoke alarms and carbon monoxide detectors.
Check the batteries and expiration dates on your smoke alarms and carbon monoxide detectors to make sure they're in good working order. We recommend completing this task at least twice a year—it'll only take a few moments, and could potentially save lives.
RELATED: 6 Ways to Lower Your Home Insurance Costs
12. Stock up on winter essentials.
Ensure your home is well stocked with salt for the driveway and sidewalk, as well as a working snow shovel and/or snowblower. For those looking to cozy up in front of the fireplace, stock up on firewood and make sure it's stored properly in a dry space to avoid mold and bug infestations. It's much better to be prepared ahead of time, rather than having to make a supply run during a snowstorm.
Clearing the walkways around your house of snow and ice during winter is essential, as it'll help prevent injuries—and personal liability claims—on your property. Plus, if you operate a home-based business, it'll help you avoid any slip-and-fall claims from clients, employees, or other visitors.
You've done all you can to keep your home in tip-top shape. The next step? Making sure you're also protected from the unexpected. PROLINK—Canada's Insurance Connection has been in business for over 40 years, and we'll help you find a Home Insurance solution that fits your needs and your budget. With a wide network of over 30 insurers, our dedicated advisors will explore options and compare quotes on your behalf to make sure you're getting the right protection for your home, at the right price.
Connect with PROLINK today to learn more!
PROLINK's blog posts are general in nature. They do not take into account your personal objectives or financial situation and are not a substitute for professional advice. The specific terms of your policy will always apply. We bear no responsibility for the accuracy, legality, or timeliness of any external content.