10 Factors That Affect Your Home Insurance Premiums
February 1, 2023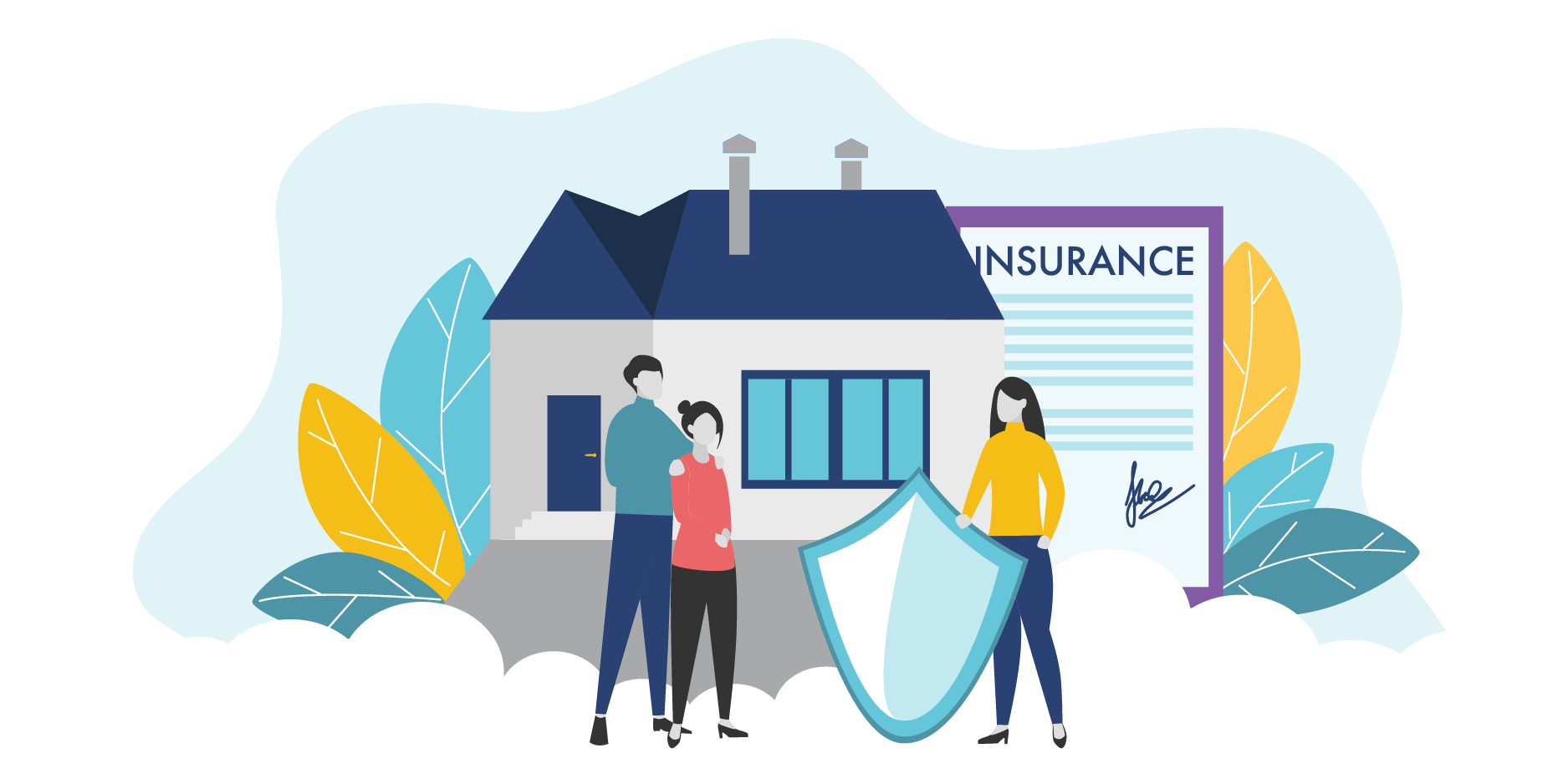 While Home Insurance isn't a legal requirement in Canada, it's often a prerequisite for mortgage approval by most banks and mortgage lenders. And even if your home is completely paid off, it's still a smart investment to make in order to protect your personal property from the unexpected. But have you ever wondered how exactly your Home Insurance premium is calculated?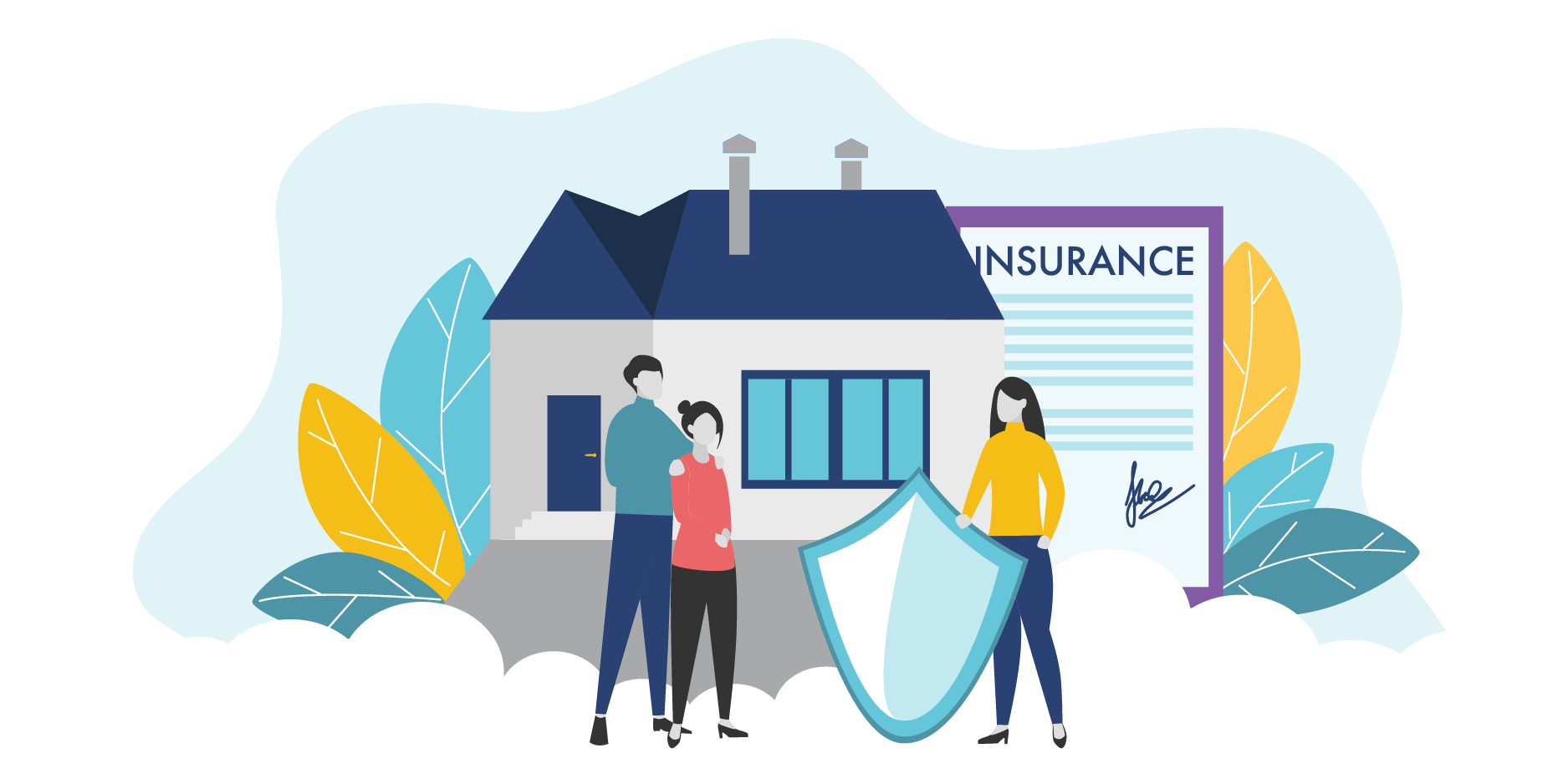 From the location of your home to your personal claims history, there are a variety of elements that go into each insurance provider's unique method of assessing risk. And whether you're a first-time homebuyer or a long-time homeowner, knowing the mechanics of it all can help you make informed decisions about your Home Insurance and manage the cost of your coverage. Keep reading for a closer look at the factors that affect your Home Insurance premiums!
1. Location
The physical location of your home is one of the biggest factors in determining how much your Home Insurance premium will cost. Insurance companies track the type, frequency, and cost of past insurance claims in your specific postal code—and they use the claims history of your area to predict the likeliness of any future claims.
But the more risk an insurer takes on, the more they'll charge you for insurance. That means if you live in a high-crime neighbourhood, or in an area that's prone to natural disasters like floods or earthquakes, then your Home Insurance rate will rise accordingly. So if you're looking to purchase a new home, you might want to keep location top of mind.
RELATED: New Year, New Savings: 6 Ways to Lower Your Home Insurance Costs
2. Replacement Cost
Your home insurance premium will be calculated based on the replacement cost of your home, not the market value. What's the difference? The replacement cost of your home refers to the total amount it would cost to rebuild your home if it were to be destroyed. That includes the cost of materials and labour needed to restore the home to its original condition, accounting for inflation. In contrast, the market value of your home considers other factors, such as your location and the local housing market.
The higher the replacement cost of your home, the more it'll cost to insure. And if you're planning to make any renovations or improvements to your home, like a new deck, a finished basement, or even an increase in square footage, be sure to let your insurer know! The replacement cost of your home could increase as a result, which means you'll need to increase your Home Insurance coverage to stay fully protected.
3. Age & Condition
As your home ages, it'll deteriorate and become more vulnerable to structural issues, defective pipes, damaged roofing, electrical failures, and a whole host of other problems. Any of these hazards could increase the chances of your home sustaining damage, whether it's from water, fire, or extreme weather events. Because of this potential added risk, Home Insurance premiums generally tend to rise as homes age.
Don't forget: any damage that occurs as a result of poor maintenance won't be covered by your Home Insurance policy, so you'll need to be diligent in keeping your house in tip-top shape. Repair all issues as they come up, and make sure that the plumbing and electrical systems have been updated to today's standards, particularly if you live in an older home.
4. Heating Sources
It usually costs more to insure homes with oil heating than homes with gas or electric heating. Why? Leaks from oil tanks can be extremely costly and damaging to your property, especially if the proper maintenance precautions weren't taken.
Having a wood-burning stove will also increase your Home Insurance premium, since it comes with a heightened risk of fire. Additionally, most insurance companies will require your wood-burning stove to be Wood Energy Technology Transfer (WETT) certified in the last 5 years.
RELATED: 12 Things You Shouldn't Ignore Before Buying a Home
5. Proximity to Fire Services
Believe it or not, the distance from your home to the nearest fire hydrant or fire station is an important factor that insurance companies use to determine the cost of your Home Insurance. This is because the closer you are to fire services, the sooner a potential fire can be put out.
Homes that are fortunate enough to be located within 300 metres from a fire hydrant will see the lowest premiums, while homes that are over 13 kilometres from a fire station will see the highest premiums. Although this may not be a big problem in most cities, it could pose an issue for those living in more remote, rural areas.
6. Swimming Pools and Hot Tubs
Having a swimming pool or hot tub may seem like all fun and games, but from an insurance standpoint, it also increases the risks of someone injuring themselves—or even drowning—on your property. Whether it's a friend, family member, or stranger, you could be held responsible for their injuries, resulting in considerable legal costs. To be on the safe side, pool owners should look into adequate fencing and signage to deter trespassers and consider increased liability coverage for any claims.
7. Insurance History
Similar to Auto Insurance, your insurance history will affect how much you end up paying for Home Insurance. If you've had continuous Home Insurance coverage without any claims for a specified period of time, then you may be rewarded with a discount on your premium.
On the other hand, if you've had a claim in the past—even if it's from a previous residential address—you could see a spike in your premium cost. But the good news is: if you stay claims-free moving forward, then you can reapply for a discount sometime down the line. In the interest of keeping your record clean, it can sometimes be more sensible to pay out-of-pocket for smaller damages rather than filing a claim.
8. Credit Score
Your credit score is typically used to show lenders that you can be trusted to pay off your debts, and similarly, some insurance companies see it as a way of assessing your overall level of risk. Those with better credit scores could be eligible for better rates, and even discounts on Home Insurance.
Newfoundland and Labrador is the only province that prohibits using credit history as a factor in determining Home Insurance premiums. Across the rest of Canada, insurers are allowed to look at your credit score to help calculate your Home Insurance premium—but that doesn't mean all of them will. Before making a final decision, it's important to shop around and compare your options. And if you need any guidance, contact your broker!
RELATED: 5 Advantages of Using an Independent Insurance Broker
9. Home-Based Business
While running a home-based business won't directly impact your premium, it's worth noting that your Home Insurance policy will outright exclude any business-related damages, activities, and assets. In the event of a loss, you might have some coverage to replace your personal property, like a laptop, cellphone, or a desk. But it won't apply to any company documents, merchandise, specialized equipment, custom fabrics, or client property you were storing.
To protect your home-based business, we recommend looking into different commercial insurance coverage to ensure that all your bases are covered. This could include Professional Liability Insurance, Commercial General Liability Insurance, Commercial Property Insurance, and more!
RELATED: Risky Business: How Can You Protect Your Home-Based Business?
10. Claim Prevention Strategies
Insurance companies like to see homeowners who are proactive about damage mitigation strategies, since they're less likely to file claims, and therefore less risky to insure. Here are some steps you can take that will not only reduce your exposure to losses and claims, but also reduce your Home Insurance premium:
Keep up with home maintenance. Remember, Home Insurance won't cover damages that occur as a result of poor maintenance. That's why it's so important to keep an eye out for issues and have them fixed sooner rather than later, whether it's a leaky roof, an old fence, or a rodent problem. Taking pre-emptive action will help you stay claims-free and save on Home Insurance in the long run. For older homes, this includes updating the plumbing, electrical, and heating systems.
Take extra precautions against water damage. Water damage is the most common cause of Home Insurance claims, but there are ways to reduce the risk and protect your property, all while lowering your Home Insurance premium. Some insurers even offer discounts for those who have installed a backwater valve, sump pump or a leak detection system in their home! For added protection, PROLINK has partnered with Eddy Solutions, an industry leader in water management technologies. Eddy's smart water sensors provide immediate notification of a possible leak, automatic and remote shutoff, and 24/7 monitoring through their mobile app.
Boost your home security. If you install a home security system with a monitored alarm to deter potential criminal activity, you could be eligible for a discount from some Home Insurance providers.
RELATED: 6 Common Home Insurance Claims—and How to Avoid Them
Need help finding a Home Insurance policy that suits your needs and your budget? With over 40 years in business, PROLINK has seen it all—and we can help you access the right protection, at the right price, from the right insurer. Our experienced team will advocate for you, survey the market on your behalf, and guide you to a solution that works. Connect with PROLINK today to learn more!
PROLINK's blog posts are general in nature. They do not take into account your personal objectives or financial situation and are not a substitute for professional advice. The specific terms of your policy will always apply. We bear no responsibility for the accuracy, legality, or timeliness of any external content.