6 Tips For Protecting Your Seasonal Property
May 24, 2022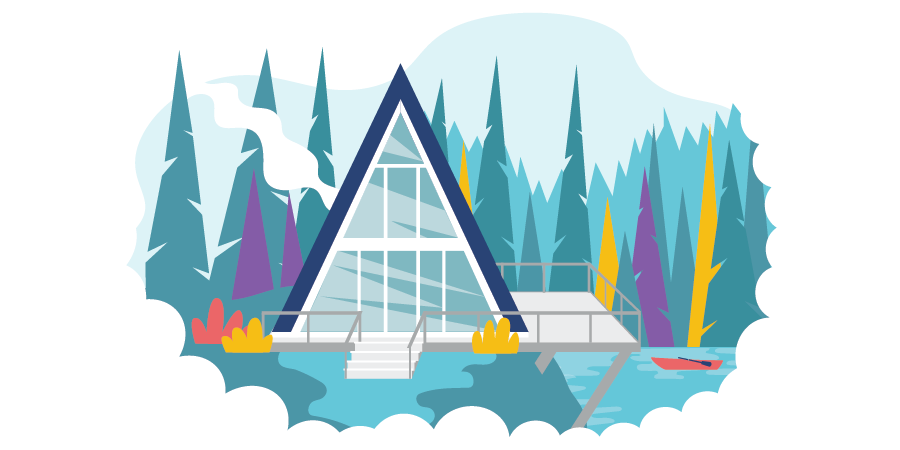 As we head into the warmer months of the year, many city dwellers are undoubtedly looking for an escape to cottage country. Since the start of the pandemic, the demand for seasonal properties has soared, with prices rising 27% in 2021, and a further increase of 13% expected in 2022.
Relaxing at the cottage with loved ones, far from all your worries, and surrounded by nature…what could be better than that? But before you pack your bags and head out, you'll need Seasonal Property Insurance for your home away from home.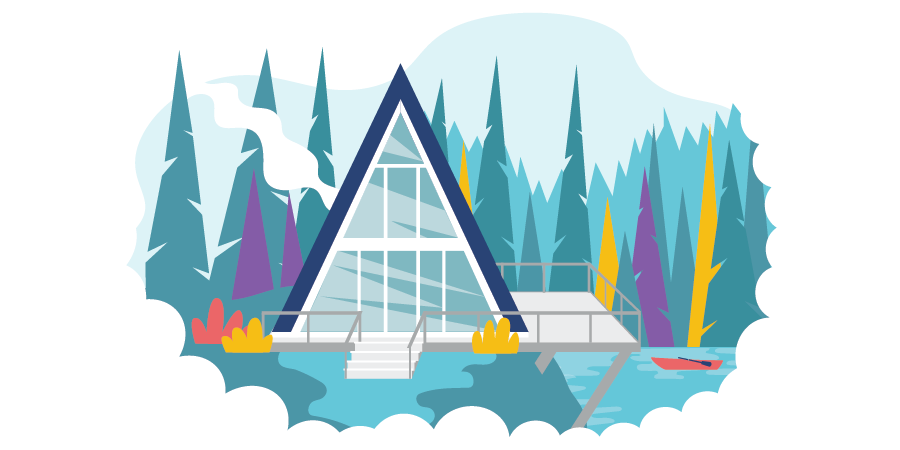 Disclaimer: Please note that the information provided herein offers guidelines only. It is not exhaustive nor will it apply to all policies, individuals, situations, or circumstances. The specific terms of your policy will always apply.
What's Seasonal Property Insurance?
Just like your primary residence, mortgage lenders typically require proof of insurance before you can get a mortgage for your cottage. That's where Seasonal Property Insurance comes in. It's similar to Home Insurance, except it's designed to protect your cottage and the unique risks that it faces. Additionally, rather than a standalone policy, most insurers prefer to offer Seasonal Property Insurance as an add-on to your existing homeowner's insurance.
The cost to insure your cottage will depend on the location, value, and risk factors associated with it. With so many variables, it's important to do your research prior to purchasing a policy to protect your beloved seasonal property. To help you out, here are 6 important facts about Seasonal Property Insurance that you should know:
1. Leaving your property vacant for too long could void your policy.
Although seasonal properties aren't expected to be constantly occupied year-round, insurance companies still require you to meet certain standards to maintain your coverage. For example, if you return to your seasonal property to find losses or damages after leaving it unattended longer than the maximum your policy allows, your claim won't be covered.
We recommend asking your broker for clarity on how often you need to be visiting your seasonal property. This will also help to make sure that you have the correct type of policy since some insurance companies won't apply seasonal property coverage for a home that you visit more often throughout the year. If you use your cottage year-round, insurance companies might count it as a secondary home instead.
RELATED: Preventing Your Cottage Dream From Becoming Your Cottage Nightmare
2. Common claims can be avoided with proper maintenance.
Seasonal properties tend to be more vulnerable to risks, since they're often left unoccupied and are more likely to be located in a remote area. But even if you're insured, it's still your responsibility to take reasonable precautions against any preventable loss or damage to your cottage.
Although fire and theft may also pose a large risk depending on your area, the most common type of insurance claim for cottages is actually water damage. Be sure to shut off your water supply and drain your pipes whenever you're leaving your property, no matter the time of year—faulty pipes could cause a burst to happen during any season!
Whether your cottage is vacant or not, nature has a way of taking its course. If there are any problematic trees on your property, have them cut down to prevent them from falling and causing damages. Make sure that grounds are reasonably maintained, to avoid any liability claims from people visiting or walking on your property.
RELATED: April Showers Bring May Flowers…And May Floods
3. Different heat sources come with different risks.
It's worth noting that oil heating will most likely get you higher insurance premiums compared to other heating methods due to the risk of oil leakage. But whether your property uses oil, gas, propane, or electric heat, regular maintenance checks should always be conducted on any furnaces and tanks to make sure they're functioning properly and address any issues preemptively.
During the summer months, there are dry spells where bonfires may be restricted due to a heightened risk of forest fires, so be sure to check the fire rating for your area before having a bonfire. If you have a wood-burning stove, it needs to be Wood Energy Technology Transfer (WETT) certified in the last 5 years to minimize the risk of fire.
RELATED: How to Storm-Proof Your Home
4. Proximity to fire services will lower your premiums.

Your distance to the nearest fire hydrant or fire station is an important factor that affects your insurance premium—the closer you are, the less damage you're likely to sustain in the event of a fire. Cottages that are fortunate enough to have fire hydrants within 300 metres will see the lowest premiums, while cottages that are over 13 kilometres away from a fire station are considered unprotected and should expect the highest premiums.
RELATED: 7 Things to Consider Before Buying Home Insurance
5. Recreational vehicles might need their own policy.
If you own a boat, snowmobile, or all-terrain vehicle, you may need to think about getting a separate watercraft or recreational vehicle insurance policy to cover physical damage and liability. Without proper protection, you'll be in big trouble if your recreational vehicle causes accidental damage or injuries.
Consult with your broker to confirm whether your boat might already be covered, since most homeowner's policies include coverage for smaller and slower boats.
6. Renting out your property may require additional coverage.
Some Seasonal Property Insurance policies will either limit coverage for renters, or exclude them entirely. Before you rent out your cottage, reach out to your broker to double check what your seasonal property insurance policy allows, in case of any potential damage caused by your renters. Your premiums may or may not be affected, but you'll have the peace of mind of knowing what coverage applies while your property is being rented out.
How can PROLINK help?
If you're looking to find an insurance solution that works for your seasonal property, connect with PROLINK! We'll help you understand your risks and explain the options available to you, so that you can choose the right policy for your needs, at the right price.
PROLINK's blog posts are general in nature. They do not take into account your personal objectives or financial situation and are not a substitute for professional advice. The specific terms of your policy will always apply. We bear no responsibility for the accuracy, legality, or timeliness of any external content.