What's an Insurance Broker, Anyway?
September 10, 2019
Broker, insurer: "po-ta-to", "po-tah-to?" …not exactly. With so many terms flying around, insurance is practically its own language. Who has the time to learn it all? And what's even the point when it's just another bill you have to pay?
Sure, the terms "broker" and "insurance company" seem interchangeable, but understanding the distinction between them—and what they can do for you—might make all the difference in your coverage when it matters most.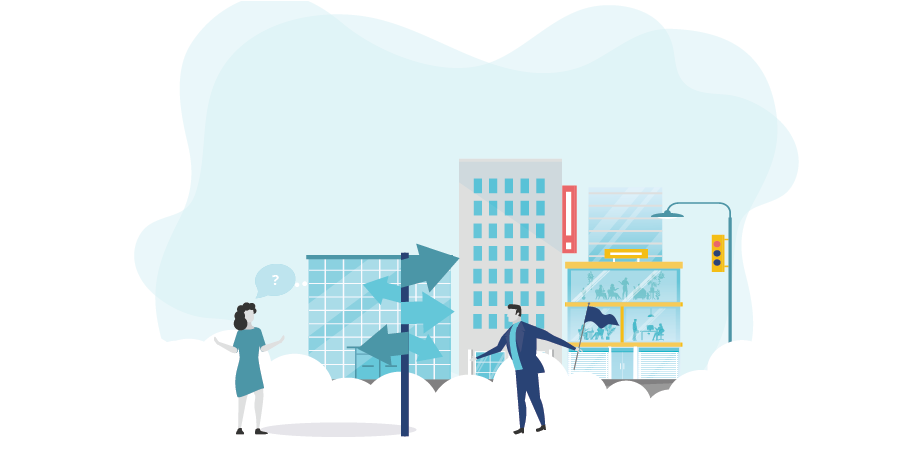 What an Insurer (The Company) Actually Does
An insurer and an insurance company (also known as a "market" or a "carrier") are the same thing. They're the ones that write and issue out your insurance policy. And if you make a claim, they're also the ones that pay your claim. Not your broker.
What a Broker (The Person) Actually Does
Simply put, a broker is the intermediary between you (the insured) and the insurance company (the insurer). They'll investigate your needs and negotiate with insurers to get you the best plan possible.
Companies that employ brokers and arrange these transactions are known as brokerages. Some brokerages are owned by insurance companies and are also called agencies. These agencies often have products that are limited to their affiliated insurance company, which means that the solutions they offer may not always be in your best interest.
That's why it's important to work with an independent brokerage that isn't affiliated with any particular insurance company. They'll look at all the available options so you can get the best value for your money. They'll also advocate for your needs in the event a claim. And most importantly, they'll work for you, not the insurance company.
Why go through an insurance broker?
Here's why reaching out to your insurance broker is your safest bet for finding a comprehensive coverage plan:
Leverage
An independent brokerage—like PROLINK—isn't obligated to push the products of a particular insurer. Instead, they can leverage their existing partnerships, pool of clients, influence, and buying power to demand the best-fit coverage options and value for you.
Time
Buying insurance isn't always the easiest process . It takes patience, effort, and a lot of time. Why waste it knocking door-to-door for insurance quotes when an industry expert can shop around for you?
Variety
With access to multiple insurance companies, brokers can obtain and compare prices for a competitive rate.
Care
Brokers focus on personal relationships. They don't just assess your risk profile; they also take the time to understand you as an individual, offer personalized advice, and pair you with the right insurer.
Service
A broker's service isn't just limited to consulting. They'll also explain all of your potential exposures, advocate with claims, and monitor any changes to your policy conditions through administrative follow-up at no extra cost to you.
Think of it like this: it's dinner time and you've got to feed the family. But everyone wants to eat something different. Are you going to stop at 10 different restaurants to grab a dish from each one? Of course not. You want a one-stop shop with a buffet of options to satisfy all your cravings.
That's what working with an independent broker is like. With over 40 years in the industry, we've seen it all. Every risk, every obstacle, every answer. We'll advocate for you so you can get the protection you need and the service you deserve. Wherever you're coming from, and whatever you need, PROLINK—Canada's Insurance Connection is your one-stop-insurance-shop.
PROLINK's blog posts are general in nature. They do not take into account your personal objectives or financial situation and are not a substitute for professional advice. The specific terms of your policy will always apply. We bear no responsibility for the accuracy, legality, or timeliness of any external content.