15 Insurance Tips for First-Time Homebuyers
April 30, 2021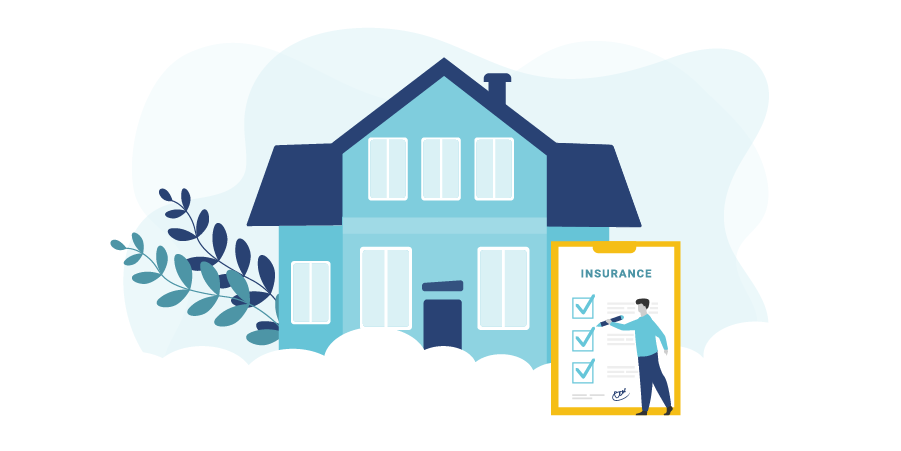 Found your dream home? Congratulations! You're probably looking forward to painting the walls, picking decor, and lounging on your deck. But before you move in, you'll need to lock in your Home Insurance.
If you're a first-time homebuyer, you might not know exactly what to look for in an insurance policy. What's covered? What's not? When do you sign on? And how much should you insure for?
We can help you. Here are 15 tips to keep in mind before you shop the market.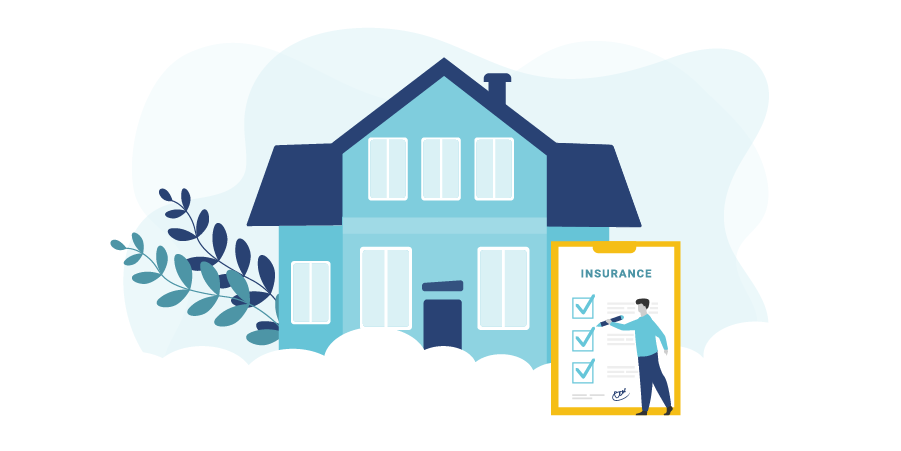 1. Know the basics.
It's important to know the basics of Home Insurance so you can get the right coverage for your needs. Home Insurance is a type of property insurance that provides compensation to repair or rebuild your home in the event of damage, loss, or theft. It's not mandatory in Canada and it's probably the last thing on your mind when house-hunting, but it's essential to protect your home, your belongings, and your financial security. Not to mention, you won't be able to get a mortgage without it since most lenders won't release your funds until you show proof of insurance coverage.
A standard homeowner's policy has three core components:
Dwellings: Pays for damage or loss to the physical building you live in and all attached structures on your property, like a fence or a garage. If you live in a condo, however, your policy won't cover the structure of the entire building, just the interior.
Contents: Covers loss or theft of your personal possessions.
Personal Liability: Covers the legal, medical, and repair costs for any accidents, unintentional harm, or damage caused to others. Personal Liability coverage will respond if someone slips on your walkway, if your dog bites a visitor, or if a fire or water leak from your home affects your neighbour's property.
Home Insurance will also cover your living expenses if you have to temporarily relocate while your residence is being restored.
PRO Tips:
A lesser-known fact? Most lawyers refer to home insurance as "fire insurance," so don't be alarmed when shopping around.
2. Explore your options.
Did you know there are different types of Home Insurance? Depending on your needs and budget, it might be more strategic for you to consider:
Comprehensive Coverage: Covers the building and contents for all risks, or perils, except for those specifically excluded on the policy. Because comprehensive Home Insurance has the most extensive coverage, it's also the most expensive.
Basic or Named Perils Coverage: This coverage is far less inclusive than comprehensive insurance and only pays for risks that are outlined in your policy—if it's not listed, you won't be covered. It's a much cheaper alternative since you'll have to carry the financial risks for some of the losses yourself.
Broad Coverage: If a comprehensive policy is too pricey and basic insurance is too narrow, broad coverage can meet your needs in the middle. This option provides comprehensive coverage on your home's main dwellings (against all perils), but only basic coverage for the contents inside (against named perils).
No Frills Coverage: If you've purchased a home that is in the process of being built, a fixer-upper that needs significant renovations, or a place with serious structural issues—if your property is considered too much of a risk—you'll probably have trouble qualifying for traditional coverage. However, you might still be able to buy no frills coverage from select insurers. No frills policies offer limited, bare bones protection and are meant for homes that don't meet most insurance standards. With a no frills policy, you can still safeguard your property while you work towards correcting the problems that inhibited you from purchasing comprehensive, broad, or basic insurance in the first place.
3. Know your home.
Your insurance provider will need to know as much about your property as possible to confirm your level of risk, coverage terms, and price. In particular, they'll ask you about:
When your home was built;
Your home's square footage, style, and size;
Whether it's a single family or multi-family dwelling;
The age and condition of the plumbing, HVAC, wiring, roofing, and foundation;
Whether the basement is finished;
The exterior finish and siding;
If there are any large trees on the property or street;
Any attached structures;
Backyard fixtures (i.e. a pool or a hot tub);
And more.
PRO Tips:
Make sure everything in your home is up-to-date and works properly, especially if you've bought an older home or a fixer-upper that you can't fix up until later. This is key not just for insurance purposes, but for your own personal safety. Poor or outdated plumbing, HVAC, electrical, and more can be a strain on your wallet—and your health if they lead to bigger problems down the line, like mold, water damage, or pest invasions.
If possible, get a home inspection. It'll help you verify if your property is in good condition, unveil any hidden issues, and ward off any unforeseen repair expenses. Plus, the more you know about, the more you can plan for. That way you can avoid making a claim on your insurance by fixing or replacing anything broken well ahead of time.
If you can't get a licensed professional to come by, check out our guide 12 Things You Shouldn't Ignore Before Buying a Home to conduct your own assessment.
4. Insure your home's replacement value.
Don't assume you have to insure your home at its market value, or even the value of your mortgage loan. That's because the market value, or actual cash value (ACV), reflects how much you can sell it for, not how much it'll cost to rebuild. It's also based on a variety of external factors that have no direct correlation to reconstruction and can't be "replaced" following a catastrophe, like housing demand, location, the land it was built on, and more. If your home is in a posh neighbourhood or sitting on a sizeable chunk of land, it might technically be worth more than it'll cost to rebuild. And if you insure for your ACV, you'll be overpaying for your insurance.
Additionally, the ACV changes over time, which means that your claims payment will be based on the current value of the product that needs to be replaced. For example, if your 10-year old stove breaks down, you'll only receive enough for the current price of the same stove, not the cost of buying a new stove altogether.
PRO Tips:
Buy enough insurance to cover your replacement value, the amount that it would take to build a replica of your home on the same property with materials of a similar make and model—without deducting for depreciation. Your premiums will be higher, especially if you've made improvements, but it'll be worth it to protect the full value of your home.
5. Determine how much coverage you need.
You'll want your policy to have enough to cover a total loss. But how do you know exactly how much you need? To calculate the most accurate replacement value, be sure to include the cost of:
Unique Features: Make a list of unique features in your home that would be difficult to repair or replace and might require a higher insurance limit (i.e. specialty fixtures or flooring, custom moldings, rare woodwork, a custom, built-in sound system, etc.).
Renovations: If you plan on making major upgrades before you move in—or even after—tailor your insurance accordingly. Adding a bedroom, remodeling your kitchen, or finishing the basement could change the overall value of your home and boost the total cost of reconstruction. If you don't factor them in, you risk being underinsured in the event of a loss.
Reconstruction Costs: Don't forget to account for the cost of clearing debris, building materials, and skilled labour. Keep in mind: these expenses may increase over time based on supply and demand, so you should re-estimate every few years.
PRO Tips:
If there's room in your budget, aim for a guaranteed replacement cost policy. It's not subject to a maximum limit so you'll have enough to rebuild no matter what the cost, enough if the price of materials and labour have gone up over time.
If you're having work done on your home, ensure that your general contractor has their own Commercial General Liability Insurance. If they don't and a worker is injured on your property, you'll be liable.
6. Mind the gaps.
Not all damages are covered by Home Insurance, with notable exclusions being:
Poor Home Maintenance: Home Insurance is meant for emergencies or accidents that you didn't cause, like a fire, broken window, or a burglary. It won't kick in for any damages that are the result of neglect or poor upkeep, like mold, pest infestations, or any general wear and tear. So if your roof gives out, but an investigation reveals that it was due to be upgraded years ago, you won't be reimbursed for it unless you can prove you took every reasonable precaution to maintain it.
Acts of God: While damage caused by wind, hail, and flying debris is covered, standard coverage rarely includes natural disasters or catastrophic weather events, even if your home is in a known storm zone.
PRO Tips:
Read the fine print to clarify which perils are covered, which are not, and under what conditions.
If you're anticipating any storms, make sure your home and your insurance are disaster-ready. Look out for weather-related gaps and add endorsements to your coverage or purchase separate policies as needed. Extra riders are usually available for earthquakes, hurricanes, floods, and more.
RELATED: What is the "Right" Coverage?
7. Protect against water damage.
Speaking of coverage gaps, water damage is a big one. Most policies will take care of sudden, one-off incidents like:
Burst pipes;
Water main breaks;
Water or steam from plumbing or HVAC systems; and
Overflow from domestic appliances (like your washing machine or bathtub).
But remember, Home Insurance won't reimburse you for poor maintenance. That includes damage from a slow leak, seepage over time, and any subsequent mold or fungal growth. Additionally, Home Insurance won't apply for sewer backup or any overland water that enters your house from the outside, even if it's from your own lawn sprinkler or exterior appliances.
PRO Tips:
With extreme weather events on the rise—heavy rainfalls, ice storms, and rapid snow melts—water damage has become the number one home insurance claim in Canada. To protect against this risk in the long-term, be sure to:
Examine your home for signs of water damage before you move in and make all necessary repairs to avoid any hidden surprises. If you install a sump pump or a backwater valve, you may be eligible for a discount.
Look into add-on coverages, such as:

Overland Water Coverage to protect your home from lake or river overflow or ice or snow accumulation that's too much for drainage systems. This coverage also includes rain accumulation where the sewer systems can't drain fast enough (which was the main case for the floods caused by Toronto's massive storm in 2013).
Sewer Backup Coverage for damage caused by clogged drains in your home (sinks and toilets) and overflowing city sewers that back up into your home. Before you write it off completely, keep in mind that sewer backup coverage is the only way to protect your basement from water damage that isn't caused by a hot water tank leak. And if you're not in a high-hazard area, you might even get it for a cheaper rate.
8. Cover all of your assets.
You might not see yourself as a big spender, but a major purchase here and there adds up over time. And we're not just talking about antiques, fine art, and jewellery. While your contents coverage insures your personal belongings up to a limit, it won't cover any exceptionally valuable items over a certain dollar amount, usually about $2,000.
That means some of your most expensive possessions are sitting at home completely unprotected, like your electronics, computers, designer clothes, musical instruments, state-of-the-art appliances, medical devices, collectibles, bicycles, sports equipment, and more. And without extra insurance, you risk having to pay for them twice.
PRO Tips:
To ensure you have the right amount of coverage—and save potentially thousands in replacements—create a home inventory. Document the contents of your home room by room. Include photos, detailed descriptions of each item, and receipts and appraisals. Store your records somewhere safe.
If the value of your items exceeds the limits on your policy, you can either add a "floater" or an endorsement to your coverage or buy a standalone Personal Property or Valuable Items policy altogether.
RELATED: Do's and Don'ts For Protecting Your Valuables, Holiday Gifts, and More
9. Shop for coverage early.
Many people assume they should get insurance once their offer has been accepted or a few days prior to moving in. But remember, most mortgage lenders will want some kind of evidence of insurance before closing. And if you wait until the last minute, it'll be harder to secure a policy in time since it can take awhile for the insurance company to determine the appropriate level of coverage for your home (even longer if it has lots of unusual or costly details). Plus, if you wait too long, you might have to settle for a price that's way higher than you planned.
PRO Tips:
Start shopping around at least 30 days before your closing. It'll give you a chance to get familiar with your coverage needs and compare quotes among companies to get the best deal.
10. Be strategic with your deductible.
A deductible is the amount of money that you agree to pay towards any future claims before your insurance policy kicks in. Deductibles help prevent insurance companies from having to pay for small or frivolous claims.
Generally speaking, the higher your deductible, the lower your premium. Why? Setting a high deductible means you're personally taking on more of your home's risk and relying less on your insurance company to cover any minor losses. It also means you're less likely to file a claim and treat your Home Insurance as a catch-all for every little repair you make.
PRO Tips:
Don't set your deductible so high that you'll have trouble paying it. Go as high as you can manage with your savings and only file a claim when something is more expensive than that. And if you can get away with being claims-free for a set number of years, you might get an extra discount.
RELATED: When it IS a good idea to pick the cheaper insurance plan—and when it definitely ISN'T.
11. Consider landlord insurance.
Thinking of renting out your property? Whether it's the entire house or just one floor, you'll need landlord insurance for the risks you take on by allowing tenants. A landlord policy will cover any damage from fire, water, and rental income if you have to vacate the property during repairs. You can also tack on extra coverage for your personal liability or theft of any items that belong to you. Sure it'll cut into your takeaway, but it'll come in handy during an accident. Plus, you can claim landlord insurance on your taxes.
On the flip side, if your tenants damage your home and you haven't notified your insurer that you're renting out your property, you won't be covered for repairs and even worse, your provider may even cancel your policy.
PRO Tips:
If you're only renting out a room in your house, your Home Insurance should be fine enough, as long as your roommate purchases renter's insurance. Renter's insurance is a good idea no matter what portion of the home you rent out because neither homeowners nor landlord insurance will respond for your tenants' personal items.
12. Look for discounts.
All Home Insurance carriers offer discounts—but not all of them advertise them so make sure you ask. You never know where you'll be able to save.
While credits vary by provider, most insurance companies have them for:
Being claims-free;
Being mortgage-free;
Loyalty;
Proximity to a fire station;
Non-smoking;
Home improvement;
And more.
PRO Tips:
If you own a car, let your provider know. You can save anywhere from 5-25% off your monthly premium by bundling your Home & Auto Insurance together through a multi-policy discount with the same insurance company.
If you're a member of a professional association, PROLINK offers up to 20% off standard market rates for Home & Auto Insurance through membership with a participating professional association or affinity group. Check out our associations page to see if you qualify.
13. Be transparent.
Don't get into the habit of hiding things from your insurance company. If they're missing key details, not only will you be underinsured when you need to make a claim, your insurance company might even decline coverage or cancel your policy altogether.
Help your insurance company help you—they can't guarantee the best rates possible unless you're honest with them. Let them know about any betterments you've made or are planning to make, especially if they affect your property's risk profile and overall value. Keeping your replacement costs up-to-date will also help to speed up the claims process following a loss.
PRO Tips:
If you plan on running any kind of home-based business, notify your insurer. Whatever your line of work, if you're seeing clients, advertising online, or storing or manufacturing any products at home, your home insurance won't cover you for any allegations of professional negligence, third-party injury or property damage, or damage to business inventory. Your insurance company can help you obtain the appropriate coverages, like Professional Liability Insurance and Commercial General Liability Insurance, to ensure your business is sufficiently protected.
14. Conduct an annual review.
This isn't so much a tip for when you're buying insurance so much as it is a tip for later. But don't just automatically renew your policy each year; make it a point to read through everything and check if your insurance is up-to-speed. Your needs will change over time and it's critical that your coverage reflects your evolving lifestyle.
New additions to your home, like a bedroom bathroom, or pool, should be added to your policy. Alternatively, if your risks have been reduced—if you've made your home more disaster-proof or safer, your insurer might lower your premium.
RELATED: Planning to automatically renew your Home Insurance? Hang on a second. If you've made any of the following changes–talk to your broker
15. Call your broker.
We know how daunting it is to be a new homeowner. You're pouring your life savings into something big for the first time. And any loss, even a minor one, could cause you major financial and emotional hardship.
That's why it's vital to get your Home Insurance right—so you won't have to dish out thousands of dollars during what's already a stressful time. And the best way to secure the right policy is by calling in an expert.
A broker like PROLINK can help you determine the value of your home, understand your coverage options, and comb the market to get the protection you need at the price you deserve. We'll also monitor your account regularly and proactively search for a better fit if we notice your rates are increasing. Plus, we can share top insider tips and tricks that will help you lower your premium even without a discount!
To learn more, read 11 Cost Saving Tips for Home Insurance. For more guidance, connect with PROLINK today.
PROLINK's blog posts are general in nature. They do not take into account your personal objectives or financial situation and are not a substitute for professional advice. The specific terms of your policy will always apply. We bear no responsibility for the accuracy, legality, or timeliness of any external content.