8 Frequently Asked Questions About Home-Based Businesses
January 10, 2022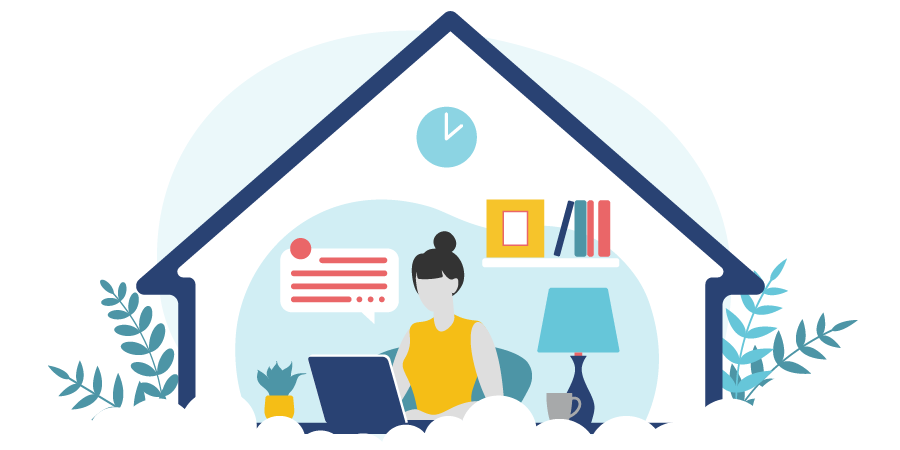 Thinking of starting your own business? You've probably got a long to-do list. You'll need to figure out your name, your logo, your colours, your company font, and more. But what about your insurance? Most business owners assume that their Property Insurance will extend to any commercial activities they run out of their home. But the truth is: your Home Insurance only covers your home—and that's it.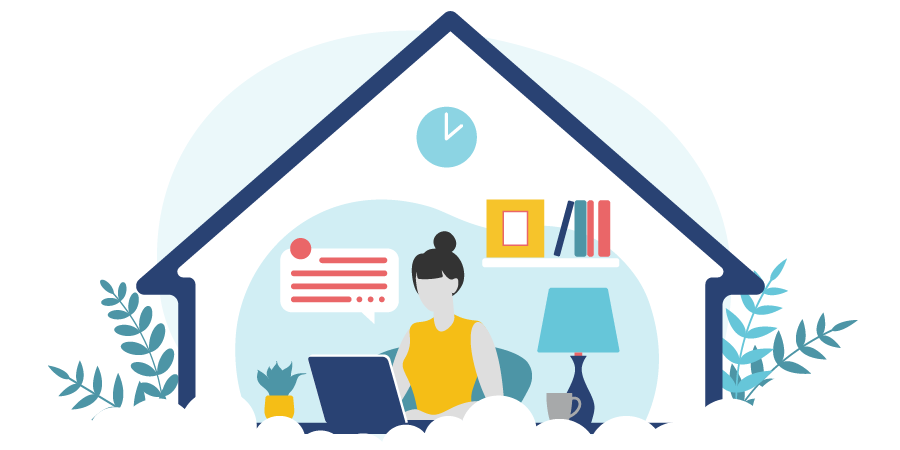 Think you can make it without insurance? Guess again. Whether you're selling homemade pastries, doing medical billing, or managing the next big tech startup from your garage, there are hundreds of exposures that could make or break your business. What if someone trips on your front step and gets injured? What if a client takes issue with a product or service you provide? What if a fire or flood damages your equipment? If you don't have the right coverage, you'll be on your own if you get sued or if something goes wrong.
Before you open up shop, check our guide to home-based businesses—what counts, what doesn't, and how you can protect yourself. Keep reading to learn more.
1. What counts as a home-based business?
A home-based business is any business where the principal office is located in the owner's personal residence. Home-based businesses may offer:
In-person services (e.g. a home daycare, hair salon, spa, healthcare practice, etc.);

Online services (e.g. virtual therapy, consulting, web design, wedding planning, tax preparation, etc.); and/or

Homemade goods (e.g. home decor, carpentry, cosmetics, apparel, baked goods, catering);
But running a home-based business doesn't necessarily mean that you work from home in the traditional sense or that you have to outright own the property you're working out of. It just means that your business operations and/or management are primarily conducted from home, even if that's on a part-time basis. For example, interior designers, general contractors, and truckers can still technically run home-based businesses, even if they spend the bulk of their time travelling for work or operating outside of their homes.
2. Is having a home-based business the same as having a home office?
No. A home office is just that; an office that happens to be located at your home. There's no promotional signage on your lawn, no company-owned equipment or products, or clients visiting you at home. You might occasionally work from home, but you still have a main office elsewhere on your company's main premises.
3. What does Home Insurance cover?
Generally speaking, a basic Home Insurance policy covers:
Dwellings: Covers damage or loss to the interior and exteriors of the actual building you live in, be it a house, apartment, or condo.

Contents: Covers household possessions up to a certain limit if lost, stolen, or damaged. That includes your appliances, furniture, and furnishings, but not your valuables, collectibles or heirlooms. To learn more about how to protect your valuables, click here.

Personal Liability: Covers legal, medical, and repair costs for any unintentional harm or damage caused to others, like if someone is injured on your property or if a fire that started in your home affects your neighbour's house.
4. Why doesn't Home Insurance cover my home-based business?
Home Insurance isn't business insurance. While some policies may offer limited liability protection for accidents or even an endorsement for your work devices, most specifically exclude business-related damages, activities, and assets. In the event of a loss, you might have enough coverage to replace your laptop, cellphone, or desk, but not your company documents, merchandise, specialized equipment, custom fabrics, or any client property you were storing.
Additionally, most Home Insurance policies won't cover any damage to your home that's traced back to your business. Here's an example: if a backyard bonfire sets your house ablaze, your Home Insurance will reimburse you for the resulting losses. But if you're making custom furniture for a client and the sawdust buildup leads to a fire, your Home Insurance won't respond.
5. How can I protect my home-based business?
To help you out, we've listed some of the most important—and overlooked—protections for home-based businesses below. Even if the claims made against you are groundless, these policies will cover your damages so you don't lose everything you've worked so hard to build. But you may not need every single one; depending on your business operations and size, it might make more sense for you to simply add a couple of extra endorsements to your existing Home Insurance or secure separate policies with more specialized coverage.
Professional Liability Insurance
What's Covered? Protects you (and your business) from allegations of errors, omissions, or negligence committed within the scope of your professional activities. Learn more here.
When Will it Come in Handy? You provide financial advice to a client and they lose their life savings. They then sue you for poor advice.
Commercial General Liability Insurance
What's Covered? Protects your business when it's sued by a third-party for bodily injury, property damage, or reputational harm caused by your professional activities or employee operations. Learn more here.
When Will it Come in Handy? A customer trips on your front step and falls or you spill coffee on a client's laptop.
Property Insurance
What's Covered? Protects your commercial property from damage or loss and covers the cost of repairs or replacement for contents, equipment, and furnishings.
When Will it Come in Handy? Your basement floods during a storm, destroying all of the pre-ordered stock (t-shirts, hats, mugs) for your custom printing business.
Products Liability Insurance
What's Covered? Protects your business from third-party claims of injury or property damage that are caused by a faulty or defective product you sold or supplied. Learn more here.
When Will it Come in Handy? A client has an allergic reaction after eating your homemade jam.
Data Security & Privacy Breach Insurance
What's Covered? Covers a variety of liability expenses following a privacy breach including legal fees, damages, and any recovery costs for both first parties and third parties. Learn from here.
When Will it Come in Handy? A hacker launches a ransomware attack against your home-based healthcare practice and threatens to post your client information online. (Ransomware incidents like this have skyrocketed throughout the COVID-19 pandemic.)
6. Will business insurance cover every home-based business in my household? 
Keep in mind: your business insurance won't apply to multiple home-based businesses operating from the same residence. If your spouse, children, roommates, or any other third-party living in the same household starts another home-based business, they'll need their own policy.
7. Do I have to tell my insurance company if I have a home-based business?
Your insurance company 100% needs to know about your home-based business. Why? Once you start operating out of your home, it's no longer a personal space—it's a commercial one and that changes its material risk, a key factor that could impact your insurance. While you don't need to notify your insurer if you're just working from home here and there, they should be aware if customers regularly stop by, if you make and sell goods, or if you're freelancing.
Even if you choose not to buy separate coverage for your home-based business, you should still be transparent with your insurance company. If not, they could deny your claim or worse, void your policy altogether.
RELATED: How to File an Insurance Claim in 5 Steps (or Less)
8. What happens if I move my commercial business home?
Because of the pandemic and various government lockdowns, many small businesses have had to move back home from a commercial workspace, whether that's to enable social distancing, to save on rent, or simply for convenience. Whatever the reason, changing your company's location changes its risk. Even if your home-based business didn't necessarily start at home, you'll need to update both your personal and business insurance providers.
You might just be walking dogs a few days a week. Or maybe you're just consulting from time-to-time. But no matter how small, if you're being paid for your efforts, it's still a business—and every business needs protection.
If you don't have coverage already, give your broker a call. Brokers like PROLINK are knowledgeable advisors that can help you determine what's best for your home-based business. We'll take the time to review your Home Insurance, find any exclusions, and set you up with the best protection possible, be it through an endorsement to your existing policy or standalone insurance that's tailored to your business needs.
To learn more, connect with PROLINK today!
PROLINK's blog posts are general in nature. They do not take into account your personal objectives or financial situation and are not a substitute for professional advice. The specific terms of your policy will always apply. We bear no responsibility for the accuracy, legality, or timeliness of any external content.