How to File an Insurance Claim in 5 Steps (or Less)
September 10, 2020
Even if you're an expert at what you do, everyone makes mistakes. Despite your best intentions, sometimes it only takes a single documentation error, misstated fact, or a difference of opinion with a disgruntled client to trigger a claim.
And dealing with a claim can be stressful, especially when you're not exactly sure how to proceed. How do you know if someone is claiming against you? Who are you supposed to call? How soon? To help you out, we've put together a step-by-step guide on how to file a Professional Liability claim in five steps or less.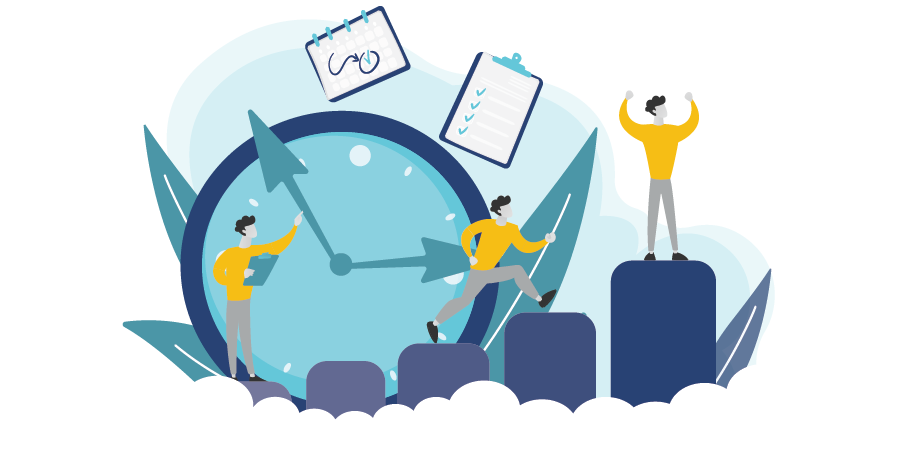 1. Receive the claim.
First things first: how will you know if someone is claiming against you? Most of the time, it's once you've received a formal notice or statement of claim, whether that's by mail, email, personal delivery, or even fax. However, in some cases, you might have reason to suspect or anticipate a claim before you've actually been served.
Examples include:
If a client or their lawyer issues a written or verbal demand for damages;

If a client or their lawyer makes written or verbal threatening comments indicating that they are seeking damages and/or may sue you; and,

If you believe you made a mistake in how you rendered your professional services and may have caused harm to a client.
If at any point during your Policy Period or Discovery Period (which keeps your policy in force for a specified duration of time following cancellation or non-renewal), you become aware of an actual or potential claim, do not:
Make any written or oral statements to any involved or third parties;

Offer compensation or admit liability to independently settle; and,

Amend or change any previous clinical records;

Seek independent legal services or assume legal fees before notifying your Insurer (any fees incurred may not be reimbursed).
Taking such actions could interfere with your insurer's ability to manage the claim and jeopardize your access to insurance coverage and/or legal defence.
2. Seek legal counsel, if available.
It's not uncommon for Professional Liability plans nowadays to include complimentary legal advice with your coverage–your policy will have more information on this so be sure to read it thoroughly. Depending on your plan, you might be able to skip this step.
But if you're unsure whether or not an incident is claims worthy and you have access to free legal counsel, take advantage of it. Remember, the agreement you have with your insurer requires you to inform them anytime there's a situation that might give rise to a claim. Even if you decide to report it and nothing comes of the matter, it won't affect your loss ratio, insurability, or renewal pricing. So don't wait for a problem to blow over. Check in with your legal hotline as soon as you're aware of an actual or potential claim.
3. Report the claim.
Even if you suspect a claim, you should report it–timely notification is critical to the claims-handling process. The sooner you report, the sooner your insurer can get to work on resolving your claim. If legal defense is required, the insurer needs to begin gathering information immediately, and if you don't notify them till later, an effective legal defence might not be possible. Sometimes, delayed reporting or failure to report can even result in denial of coverage altogether.
You can report claims to PROLINK directly at 1 800 663 6828. We're available Monday to Friday from 8AM to 5PM. We'll take your claim, confirm your policy, and report it to your insurer. If your claim must be reported immediately and it's after 5PM, connect with our after-hours claims service, Kernaghan Insurance Adjusters at 1 800 387 5677, or contact your insurer directly and they'll loop us in.
4. Prepare documentation.
After reporting, PROLINK will help you fill out paperwork to prove that your claim is genuine and satisfies the terms and conditions of your policy. Be sure to provide full detail based on your knowledge and recollection of the incident, including dates, events, and all persons and entities involved. Share any additional detail or documentation you have with us, like as a copy of a police statement, if relevant, any expenses, invoices, photographs, client correspondence, or other related files. We'll provide the information to your insurer who can begin the process of reviewing your claim.
5. Let us take care of the rest.
Once you've provided all the necessary information, you can sit back and relax. We know–it's easier said than done. Especially when even a single claim can put huge financial strain on your business. But as your broker, it's our job to advocate for you so that you can get the protection you need and the service you deserve. We're working hard everyday to make the claims process as smooth and painless for you as possible. And we'll reach out and advise you as needed so you can get your business back on its feet sooner rather than later.
If you're lucky, you might never have to make a claim against your insurance. But no matter how careful you are, sometimes a claim is unavoidable. When a single allegation has the power to devastate your finances, you'll need the support of a team that understands the unique threats you face as a professional.
With over 40 years of experience, PROLINK–Canada's Insurance Connection has the expertise to provide superior protection, an exceptional claims-handling approach, and personalized client service just for you. We'll take care of you so you can take care of your clients.
For more information, connect with PROLINK today!
PROLINK's blog posts are general in nature. They do not take into account your personal objectives or financial situation and are not a substitute for professional advice. The specific terms of your policy will always apply. We bear no responsibility for the accuracy, legality, or timeliness of any external content.