What happens if your laptop is stolen?
June 25, 2018
You know that moment of panic when you think you forgot to save your work?  Well, what if you lost all of your work? And not just your work. Your laptop too.
20-30% of Canadian workers find themselves in a non-traditional job setting where they work remote either full or part-time. Then there are those of you who travel for work constantly, even simply to off-site client meetings. Wherever you go for work, your laptop goes with you.
What if you're travelling and your laptop is stolen from your car? Your sensitive information such as project files, financials, client data and more could be vulnerable to a privacy breach. Not to mention the $1,000 you'd be out for losing your laptop.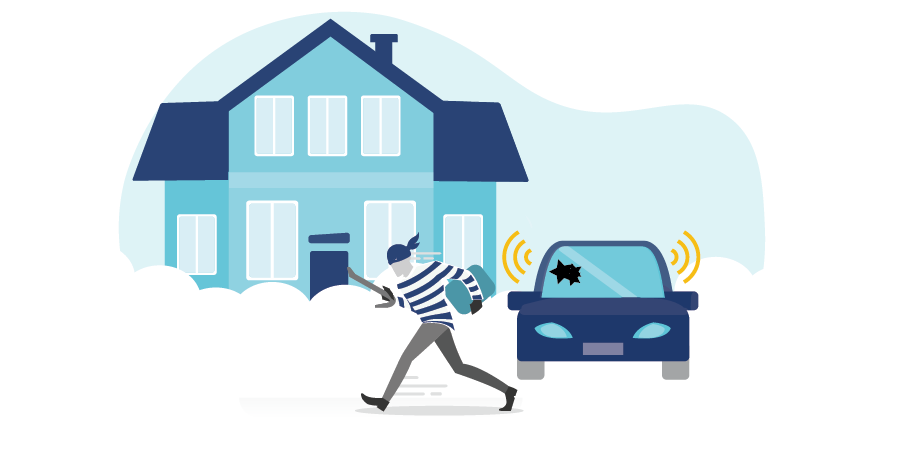 How can you protect yourself?
Auto Insurance:
Covers the damage done to your vehicle but stolen personal items like phones and laptops are not typically covered.
Home Insurance:
If your personal laptop is stolen from a car, then you can claim the physical laptop under your Home, Condo, or Tenant Policy.
Professional Liability Insurance:
Company-owned laptops can be claimed under company business policies. Personal laptops used for company work can also be claimed, but be warned that due to high deductibles, the cost is often a write-off.
Cyber Liability Insurance:
If you experience a data breach after the theft of your company laptop, you can claim it under your employer's Cyber policy, or under your own Cyber policy if self-employed.
If you're still confused: don't worry.
PROLINK will take the time to explain all of the potential risks that could leave you and your data exposed. Together, we'll define a solution that fits your unique needs best.
PROLINK's blog posts are general in nature. They do not take into account your personal objectives or financial situation and are not a substitute for professional advice. The specific terms of your policy will always apply. We bear no responsibility for the accuracy, legality, or timeliness of any external content.