Car Theft Surges in Canada: Are You Covered?
August 1, 2023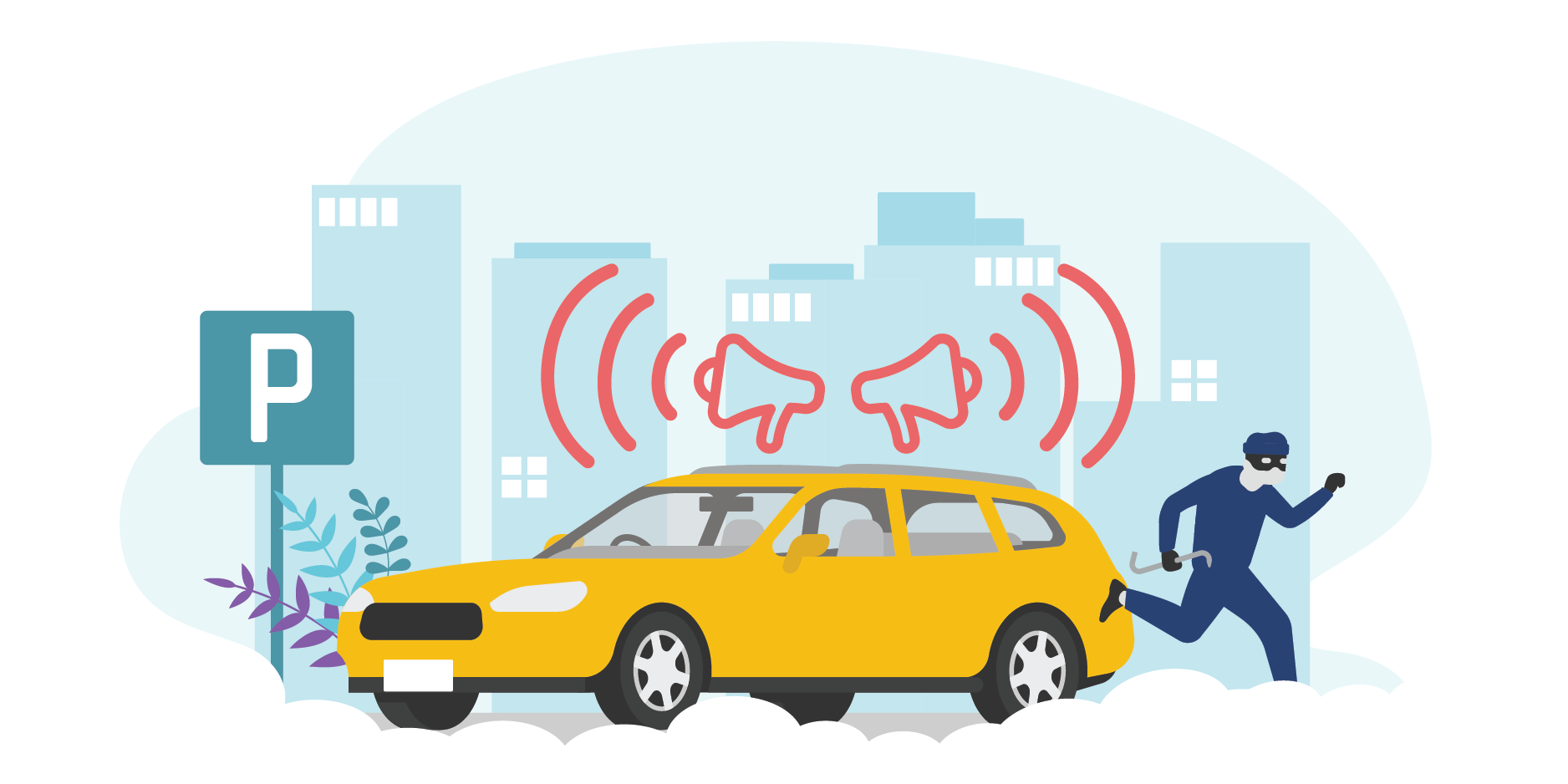 Auto theft has become a billion-dollar per-year problem for Canadians, according to a recent report from the Canadian Finance & Leasing Association (CFLA)—with one vehicle estimated to be stolen every 6 minutes. In the city of Toronto alone, vehicle thefts have tripled from 3,284 reported cases in 2015 to 9,606 in 2022.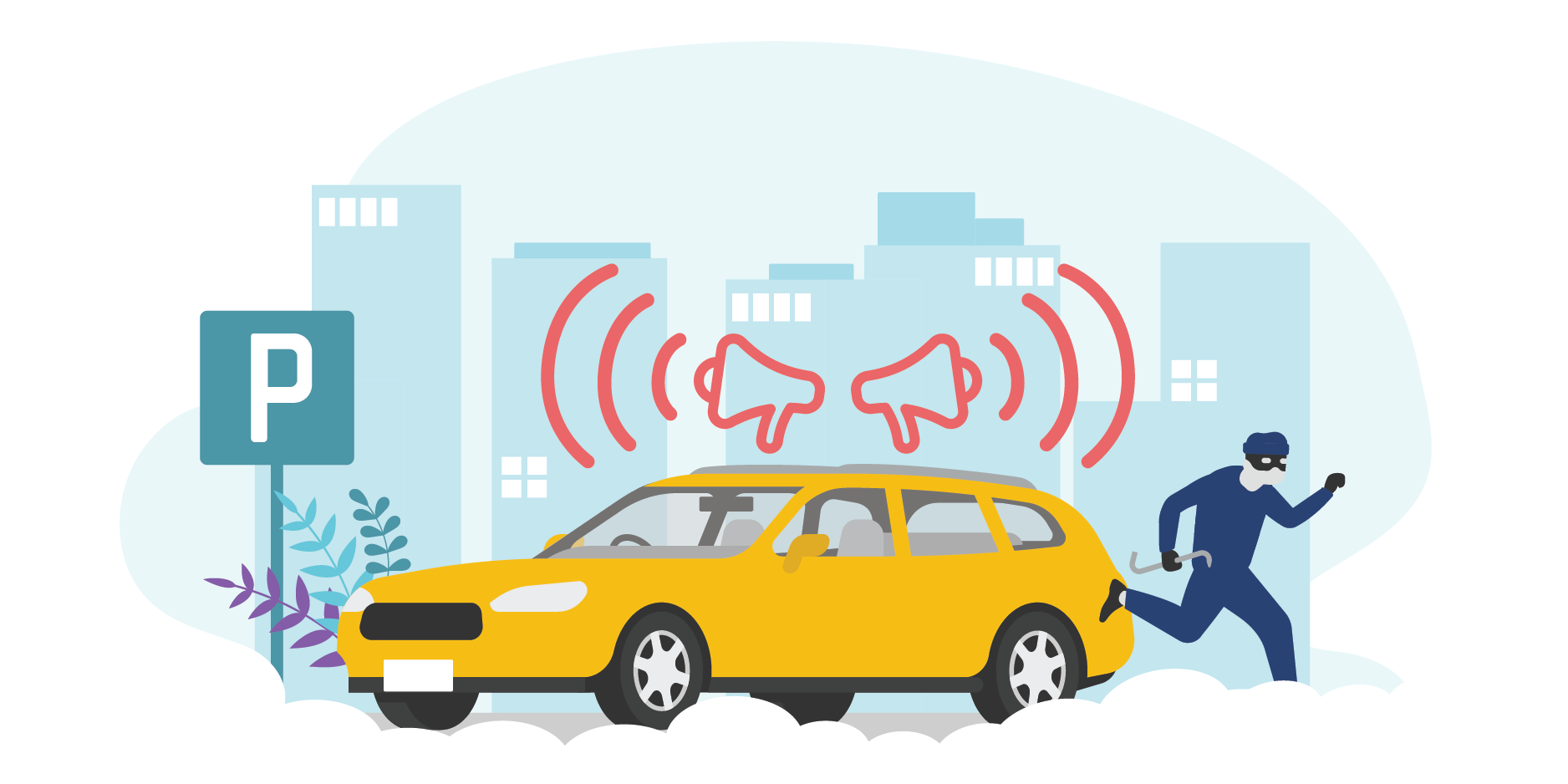 Amid these rising car theft rates, it's never been more important to stay vigilant, take preventative action, and make sure you're protected if something happens to you. Keep reading to find out more about how auto theft impacts your insurance, key steps you can take to deter car thieves, and how you can protect yourself and your vehicle.
How can I prevent car theft?
In many cases, auto theft is preventable. Driver error, such as leaving your doors unlocked or your keys in the ignition, creates opportunities for thieves to act quickly and steal vehicles with relative ease. To lower your chances of becoming a victim of car theft, here are our top tips to secure your vehicle and deter thieves:
Always lock doors and close windows. It may sound obvious, but make sure to double-check that all doors are locked, all windows are rolled up, and your sunroof is closed before leaving your vehicle.
Never leave a running vehicle. Don't leave your car unattended with the keys in the ignition, even if it's just for a moment.
Mind where you park. Whenever possible, park in a secure garage or well-lit parking lot. Consider installing additional lighting and/or security cameras outside your home.
Hide your valuables. Don't leave valuables in plain sight through the windows of your car, as they may draw unwanted attention. This includes money, wallets, electronics, shopping bags, or even spare keys.
Cover your VIN. If your car is operated by an electronic key fob, a simple but effective theft prevention tactic is to add a piece of paper covering the VIN (Vehicle Identification Number) on the driver's side of your dashboard. This little-known tip will prevent thieves from using your VIN to recreate a key fob and easily steal your car.
Install anti-theft devices. Consider investing in theft prevention devices for your vehicle, like a steering wheel lock or Tag, North America's top stolen vehicle tracking and recovery system. Some insurers even offer discounts and incentives for installing an anti-theft device—or apply surcharges for NOT having them. If your car has a built-in security system and/or alarm, make sure it's in good working order.
The actions of others may not be within your control, however, taking these extra security steps to protect your vehicle could mean all the difference when it matters the most.
RELATED: Keyless Car Thefts Are on the Rise: 10 Tips You Need to Know
What should I do if my car is stolen?
If you can't find your vehicle where you left it and you're sure that it's been stolen, contact the police right away to file a report and begin the investigation process. Make sure to provide as much information about the situation as possible, including the make, model, license plate, and VIN of your car, the exact location you believe it was stolen from, and any information that may be helpful, like the presence of a tracking device in your car or a security camera in the area.
As soon as you've filed a police report, connect with your insurer to inform them of the car theft. Again, provide as much information as possible surrounding the situation, including a record of the police report. Keeping them in the loop will also protect you if your stolen vehicle ends up being used for criminal purposes. If your vehicle is covered for loss or damages due to theft, your insurer will then help you begin the claims process.
Many insurance companies have a waiting period before offering a settlement for a stolen vehicle to allow some time for recovery. If your car is found damaged before your claim is settled, then you can go through the claims process to repair the damages instead. If your car is found after your claim is settled, you don't need to take any further action, since the ownership of the car has already been transferred over to your insurer.
Does my insurance include car theft?
Auto Insurance is mandatory for drivers across Canada, but the most basic level of liability coverage typically won't cover replacement or repair costs if your vehicle has been stolen. If you want to be covered in case of car theft, you'll need one of these additional coverage options:
Comprehensive Insurance. This coverage will protect your vehicle from damages unrelated to collisions, such as theft, vandalism, extreme weather, and falling objects. Learn more.
All Perils. This coverage combines collision and comprehensive insurance, and even includes the theft of your vehicle by a person living in your home.
Specified Perils. This coverage applies to loss or damage to your vehicle from a limited list of specific hazards outlined in your policy, including theft.
Most drivers believe that their auto theft claim will be denied if they left the keys in the ignition, or their doors unlocked. In reality, you'll most likely still be covered in these scenarios, provided you have the proper coverage in place.
It's worth noting that auto theft coverage only applies to your vehicle and anything that's physically attached to it, like tires, hubcaps, roof racks, or built-in stereo systems. If any personal belongings left inside your vehicle are stolen, such as a phone, laptop, wallet, or other valuables, they won't be covered under your Auto Insurance policy. But not all hope is lost: your Home Insurance might still cover these items—check with your broker to confirm.
How can I save on car theft coverage?
Consider buying a low theft-risk vehicle or adding security features to your current vehicle. Remember, you could get a discount from your insurer if you have anti-theft devices installed, or even free device installation if you're in a higher-risk area. Plus, insurance companies offer even more little-known discounts that you could be eligible for, and it won't hurt to ask your provider! Check out our blog on The Top 17 Auto Insurance Discounts Revealed to learn more—you never know how much you could be saving.
But whether you're a high-theft-risk vehicle owner facing premium hikes, or simply looking to add auto theft to your insurance policy, the best way to find a reasonable rate is to shop around and compare your options. That's because each insurer has its own way of determining premium costs based on a variety of risk factors—including auto theft. But each company also offers different coverage options at different price points, so be careful not to compromise on your needs while searching for a great deal.
RELATED: 5 Advantages of Using an Independent Insurance Broker
Don't have the time to shop around, or just want personalized guidance? Let an independent insurance broker like PROLINK do the work on your behalf. Our dedicated team of advisors is ready to answer your questions and scour the market to make sure you're getting the best value for your money. With over 40 years of experience and a wide network of over 30 insurers, PROLINK will help you find the right coverage from the right insurer at the right price.
To learn more, connect with PROLINK today!
PROLINK's blog posts are general in nature. They do not take into account your personal objectives or financial situation and are not a substitute for professional advice. The specific terms of your policy will always apply. We bear no responsibility for the accuracy, legality, or timeliness of any external content.