The Top 17 Auto Insurance Discounts Revealed
March 5, 2021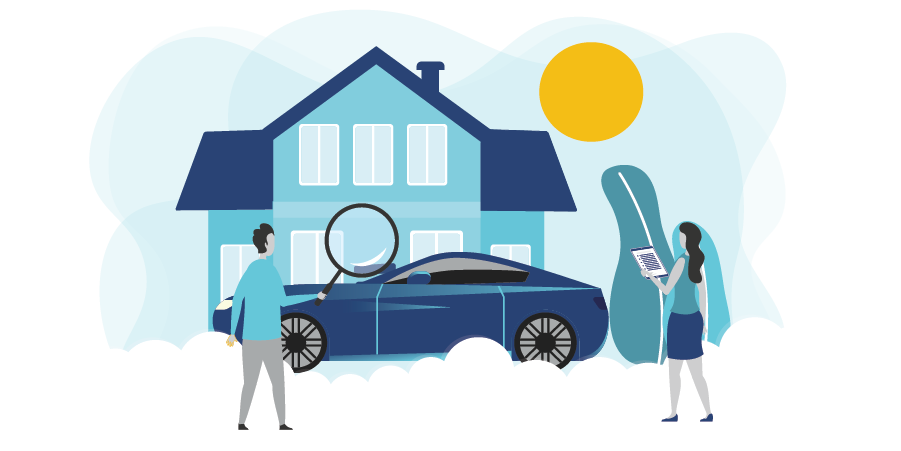 Owning a car doesn't come cheap. There's a lot you'll be spending money on over the course of your vehicle's lifetime. Gas, maintenance, winter tires….and let's not forget about insurance.
The bad news? There are lots of factors that can affect your rates and even worse, most of them are beyond your control. But there's good news too: with the right discounts, you can cut anywhere from 5-25% off your auto premiums.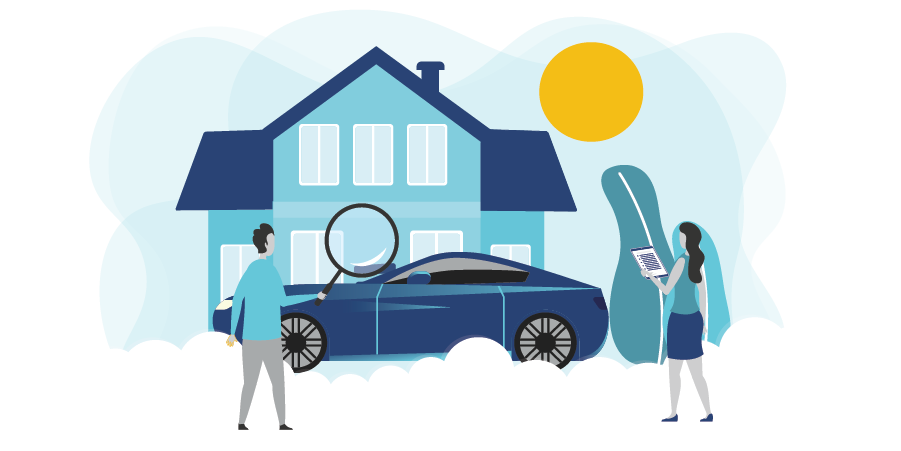 The truth is, insurance companies offer plenty of discounts, both obvious and obscure, to help you save—they just don't like to brag about them. That's why we've compiled a list of the top 17 Auto Insurance discounts you should know about. While some might not be much of a surprise, there are definitely a couple you probably haven't heard of. Check our list to make sure you're not missing out!
Disclaimer: The below list is provided for general purposes only and does not constitute insurance or legal advice. Discounts and savings vary by provider. The specific terms of your policy will always apply. For more information, please speak with a licensed insurance representative.
1. Group Discount
Most major insurance providers offer group discounts to car owners that belong to a particular occupational, service, educational, or other membership-based organization. Examples include: employees of a specific company, alumni of select universities, and union or professional association members. Be sure to consult your insurer for a list of affiliates.
As a member of a participating professional association or affinity group, you can get up to 20% off standard market rates for Home & Auto Insurance through PROLINK. Check our associations page to see if you're eligible.
2. Low Mileage Discount
If you live in a walkable neighbourhood, work from home, or work close to home, let your insurer know. Driving fewer miles means you're less exposed to risks on the road and thus, less likely to have an accident. Even if you use your car on a daily basis, as long as you don't drive very far, you might qualify for a lower premium.
3. Good Driver Discount
Safe driving is the number one way to reduce the likelihood of accidents and traffic violations. If you haven't had any claims or convictions for a specified period of time (which varies between insurers), insurance companies will reward your good driving habits with discounts. In fact, a spotless driving record could save you up to 15% and if you can keep your record clean, that discount may increase over time.
RELATED: New Year, New Road Rules: Ontario doubles down on distracted drivers!
4. Driver Training Discount
If you've taken a recognized defensive driving course, like the Young Drivers of Canada program or any other training certified by your provincial Ministry of Transportation, insurers will thank you with a reduced premium. Not to mention, driver's courses may indirectly boost your good driving discount by helping you be more cautious and vigilant on the road.
Training and education discounts are particularly useful for young drivers who face notoriously higher rates right off the bat. However, they will only benefit new drivers who've taken the course within three years and you'll need to show evidence of completion.
RELATED: Only 50% of Canadians Know What to Do After a Car Accident: Do you?
5. Graduated Licence Discount
To become a fully licensed driver in Ontario, individuals must go through a three-tier graduated system, progressing from the G1 level to G2 and then again from G2 to G. For each level they go up, drivers may receive a 10% Auto Insurance discount, provided they've had no at-fault accidents or chargeable convictions. But this discount will only last for a year, so don't wait too long to get your full G license.
6. Multi-Vehicle Discount
Since it cuts down on their admin work, most carriers will offer anywhere from 5-15% off your payments every month if you can insure multiple vehicles on one policy. And the best part is: as long as you both reside at the same address, you can list anyone on your policy, whether that's a family member, friend, or a roommate. And you'll be able to keep the discount provided the additional driver pays their bill on time and stays claims-free.
RELATED: What is the "Right" Coverage?
7. Multi-Policy Discount
If you have multiple insurance needs, consider buying your policies from the same provider, or bundling for short. Bundling will save you anywhere from 10-20% off your premiums, plus you'll get to enjoy the convenience of centralizing all your insurance information in one place. One bill, one transaction, one renewal, and more.
The most common package? Home & Auto. But depending on your insurer, you might also be able to bundle your car with your boat, motorcycle, RV, or snowmobile.
RELATED: To Bundle or Not to Bundle: Should I Buy Home & Auto Insurance Together?
8. New Car Discount
Buying a new (or new-ish) car is a great way to secure a discount. Why? A vehicle that's less than three years old or a demo model with fewer than 3,000 kms is likely to have better safety features and be less of a road risk.
RELATED: Four Vehicle Features That Can Impact Your Auto Insurance Costs
9. Hybrid Car Discount
While hybrid, electric, or alternative fuel cars are costlier to purchase, they're more eco-friendly. And they'll save you more in the long-run on gas and insurance since most carriers will offer discounts as an incentive for going green.
10. Safety Features Discounts
Remember, insurance is all about risk. And being proactive about managing risk will always pay off, especially if your car is factory-fitted with features that decrease the chances of a collision, prevent theft, or make it easier to recover your vehicle after a theft. Examples include: anti-lock brakes, airbags, anti-theft and tracking devices, high-tech alarms, auto-recovery systems, daytime running lights, motorized seat belts, ignition cut-off, steering wheel and tire locks, and more.
But don't count on any savings if you try to set up a system by yourself. Having security features and devices set up professionally is the best way to ensure they're as safe as possible. Additionally, safety feature discounts are specific to each insurance company. Some providers even have incentive programs for a particular line or brand of products, so it's a good idea to confirm with your insurer before you buy.
11. Winter Tire Discount
Being safe also includes equipping your vehicle with winter tires for better traction through icy driving conditions. While they're crucial to fend off against the harsh Canadian winter, winter tires aren't actually mandatory cross-country—regulations vary by province. However, it is mandatory for all insurance companies in Ontario to provide up to 5% off for all clients that have winter tires from November 1 to April 1. Be sure to hold onto your receipt from both the tire purchase and installation for proof.
RELATED: Dodge white-knuckle driving this season!
12. Telematics Discount
Telematics-based discounts allow insurers to use technology to monitor your driving behaviour through either a gadget installed in your vehicle or an app on your smartphone. Your driving habits, such as distance travelled, time of day on the road, acceleration rates, braking patterns, and more, are tracked and calculated by the device or app and you're rewarded accordingly. The safer you drive, the greater your discount.
13. Good Student Discount
If you've got a young driver at home who's doing well in high school, university, or college, you might be able to leverage that into some savings. The logic? Young drivers who are responsible about their grades might also be responsible with their driving. Nonetheless, most insurance will want transcripts for proof and require kids to maintain at least a B or a 3.0 average.
14. Away-At-School Discount
Adding a young driver to your policy will spike your rates. But when your kid moves away for university or college, your insurance company may be inclined to discount you since they won't have access to your vehicle(s).
The only catch: there's usually a distance minimum to determine eligibility. In most cases, the school has to be at least 100 kms away for it to apply.
15. Age-Related Discounts
One of the perks of aging? More savings. Years of good driving experience can score you a discount after you reach a certain age—usually 50 and older—or once you've been retired for 6 months, with no additional income other than your pension.
16. Loyalty Discount
Insurance carriers tend to reward long-standing clients for their loyalty with a discount around renewal time. The discount will depend on how long you've been with them and whether or not you have any at-fault accidents on your record. But typically, the longer you remain with your provider, the more you'll save. Some insurers even give you a price break after just a couple of years.
RELATED: How do you know that you selected the "Right" Insurance Company?
17. New Client Discount
Although insurance companies value your loyalty, it still pays to shop the market from time to time. Getting quotes from other insurers every few years ensures you'll find a competitive, and usually, a cheaper rate. And if you sign on with a new carrier, they might be so happy to earn your business that they'll add on an extra discount to thank you.
RELATED: What is the "Right" Price when it comes to insurance?
How much can I save?
Some discounts can garner as much as 20% off, whereas others might only take a few bucks off your monthly payments. We know that doesn't seem like much, but small discounts add up over time. And when it comes to savings, every little bit counts.
However, there are some key details to keep in mind:
1. Discounts aren't always automatic.
Discounts are applied in a variety of ways. Some are set up immediately if you're eligible. Others you'll need to provide documentation for, like driver's training or anti-theft devices. Some are built directly into your base insurance premiums, though you won't necessarily see them outlined on your policy. And others arise over time, like away-at-school or age-related discounts. But nearly all carriers have them and you won't get some of the best ones unless you ask.
2. Discounts may change over time.
There are plenty of circumstances where you might temporarily qualify for a discount at a particular point in time. For example, the graduated licencing discount is only available within the first year of obtaining your G2 or G. Similarly, a discount for being a good driver will only kick in for however long you stay accident or conviction-free. Once you pass the one-year mark or get a ticket, you'll probably lose the discount and you might see some increases in your premium.
3. Discounts can be capped.
The clever application of discounts can heavily reduce your insurance costs. But there's usually a limit on the overall amount you can save on a policy, even if you qualify for multiple discounts. Additionally, there's always a possibility that claiming one discount could lessen or eliminate others. For example, say all your discounts add up to 80% off your premium, the total could be capped at a maximum of 20%.
4. Discounts vary by provider.
Each insurance company has their own discounts and offers different perks depending on their criteria (i.e. province, mileage cutoffs, car model and age, appropriate safety features, loyalty, and more). Be sure to double check your carrier's guidelines, eligibility requirements, and savings potential.
5. Don't settle—look for the best deal.
Almost every driver can get a discount with the right carrier, so don't assume that you're paying an affordable price just because you've stayed with the same provider for years. In some cases, you might actually be paying more.
At the same time, a hefty discount doesn't always mean a good deal. Some insurers massively slash their rates to lure new clients and then jack them up back up at renewal time. That's why it's key to shop around. Do your homework, compare quotes, and learn what's out there; you never know where you'll be able to save.
If you don't have the time to dig for deals, give us a call. As a licensed broker, PROLINK has access to a wide network of insurance companies—and discounts. We'll shop around for you and advocate for your needs to make sure you're getting the best coverage and the best discount possible. Plus, we can share the top insider tips and tricks that will help you lower your auto rates without one!
To learn more, read 12 Easy Ways to Save on Auto Insurance and 12 MORE Ways to Save on Auto Insurance. For more guidance, connect with PROLINK today.
PROLINK's blog posts are general in nature. They do not take into account your personal objectives or financial situation and are not a substitute for professional advice. The specific terms of your policy will always apply. We bear no responsibility for the accuracy, legality, or timeliness of any external content.