To Bundle or Not to Bundle: Should I Buy Home & Auto Insurance Together?
January 22, 2020
You need Home Insurance and you need Auto Insurance. So why not bundle them together?
Bundling is when you purchase multiple insurance products from a single provider. The most common package is Home & Auto.
If you've ever considered bundling, then you've probably heard that it's cheaper to go separate or that coverage options are limited. Or that insurers will hike up your rates. But it pays to bundle your policies, especially when you go through a broker. Read on to find out why buying Home & Auto Insurance together might be worth it for you.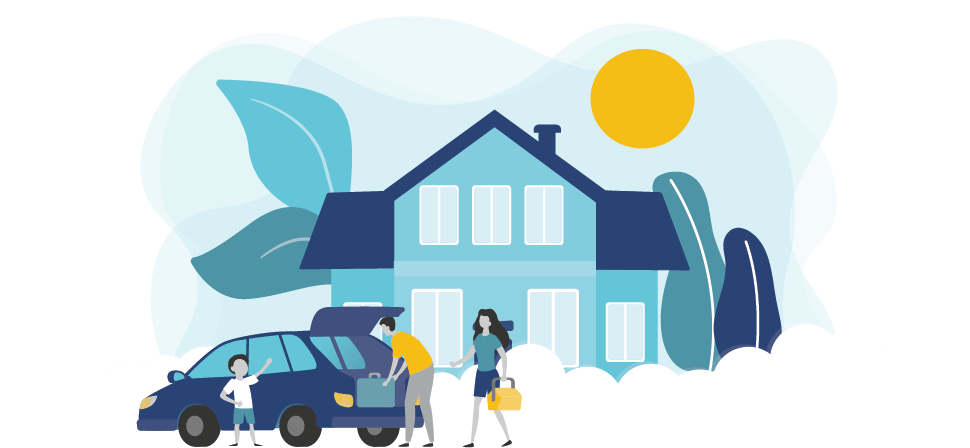 The Cost
The most obvious reason for bundling? The savings! Buying two policies from the same carrier can get you anywhere from 5-25% off your monthly premium—that's hundreds of dollars off your payments annually! If you need more coverage, it'll also be cheaper to increase the limits (the amounts an insurance company will pay you for specific policy claims) on a bundled deal than on individual policies.
Keep in mind: the more valuable your home is, the larger your bundling discount will be (unless you live in a high-risk area). So if you've got an expensive car with hefty repair costs, a lengthy claims history, or an accident on record, adding your house to your policy can drive down the cost of your premium.
The Convenience
Bundling coverage isn't just affordable; it's also more efficient. Insurance is stressful enough as it is, so why not make things easier by managing it all under one roof?
Think of all the time and unnecessary hassle you'd save! Only one phone call to make a claim or an address change. And one set of representatives that knows your insurance history. That beats a series of impersonal interactions with different agents. It might not seem like a big change, but small comforts like these can make a big impact on your experience as a client in the long run.
The Broker Advantage
Most people think bundling coverage lets your provider take advantage of your loyalty and hike up your premium over time. That's a myth.
When you use a broker, you're building a relationship with a team of experts that can advocate for you and negotiate prices on your behalf. A team that easily identifies any coverage gaps you may have. A team that understands your insurance needs as a whole. And the more they know, the more they can do for you. That means you won't just get personalized coverage suggestions; you'll get a plan custom-tailored to your lifestyle, your family, and your budget.
Finding the right coverage from the right insurer at the right price takes time. The solution? Work the market. Shop around for your coverage and review your options for a fair price. Or even better, save time and have a broker do it for you.
That's where we come in. As an independent insurance brokerage, PROLINK isn't obligated to push the products of a particular insurer. We work for you—not the insurance company. And with access to over 30 insurers, we can compare quotes easily and get you the bundled coverage that best-fits your needs and your budget.
Connect with PROLINK to learn more today!
PROLINK's blog posts are general in nature. They do not take into account your personal objectives or financial situation and are not a substitute for professional advice. The specific terms of your policy will always apply. We bear no responsibility for the accuracy, legality, or timeliness of any external content.