Four Vehicle Features That Can Impact Your Auto Insurance Costs
September 13, 2018
Whether you're buying a new model or just generally upgrading with a used vehicle, here are our top four vehicle features to keep your insurance costs lower: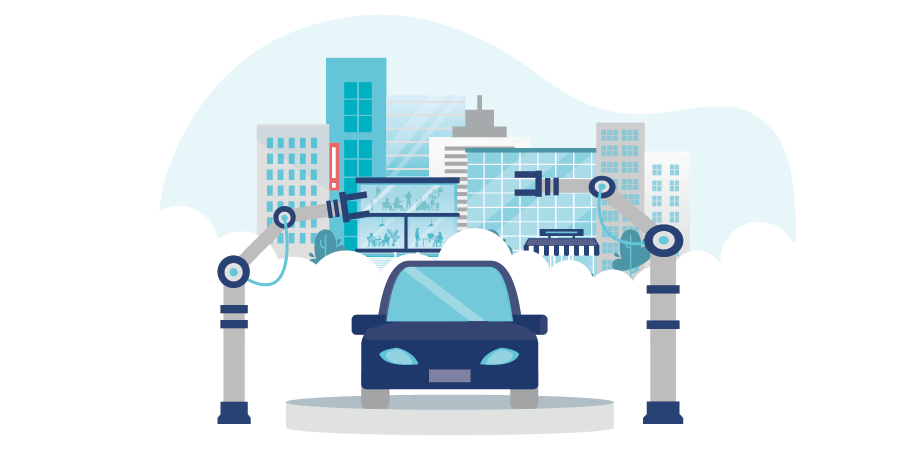 Model:
It's no secret that last year's model comes with a lower sticker price on the window. The Manufacturers Suggested Retail Price (MSRP) also plays a role in how much your insurance will cost. The general rule is the older the model, the better savings you'll see—both at the dealer AND on your insurance.
Trim:
There are lots of bells and whistles that can be added to your vehicle like special paint, graphics or leather interiors. These are grouped into packages identified by letters at the end of the model name, like GL, LE, LTD or SPORT. Since these add-ons cost more to replace, the cost of your collision and comprehensive coverage will also increase.
Body Type:
Most vehicles can be grouped by body style, like 2-door, 4-door or minivan. The bigger the body and the more people you can carry, the higher your costs for Accident Benefits and Third Party Liability coverage.
Manufacturing Region:
Where your vehicle was made impacts your insurance because it impacts the cost to repair your vehicle. European- manufactured vehicles are often the most expensive to insure, followed by North American vehicles. Asian-manufactured vehicles are generally the most cost-effective.
Buying a new car? We've got coverage that's right for you at a competitive price. Get a quote and see for yourself!
PROLINK's blog posts are general in nature. They do not take into account your personal objectives or financial situation and are not a substitute for professional advice. The specific terms of your policy will always apply. We bear no responsibility for the accuracy, legality, or timeliness of any external content.