Here's Why Your Insurance Rates Keep Increasing For No Good Reason
June 9, 2020
It's that special time of year again…it's time to renew your Home & Auto Insurance! But that pesky insurance company of yours has jacked up the price. AGAIN. And for no good reason too! After all, you're a great client. A model homeowner. A perfect driver—there isn't even a single accident on your record. So why does your insurance keep climbing up?
Well, you're not alone. The truth is: insurance rates are going up across the country. Why? Because we're in the middle of a hard market. What's that? And what does it mean for you? Read on to find out more.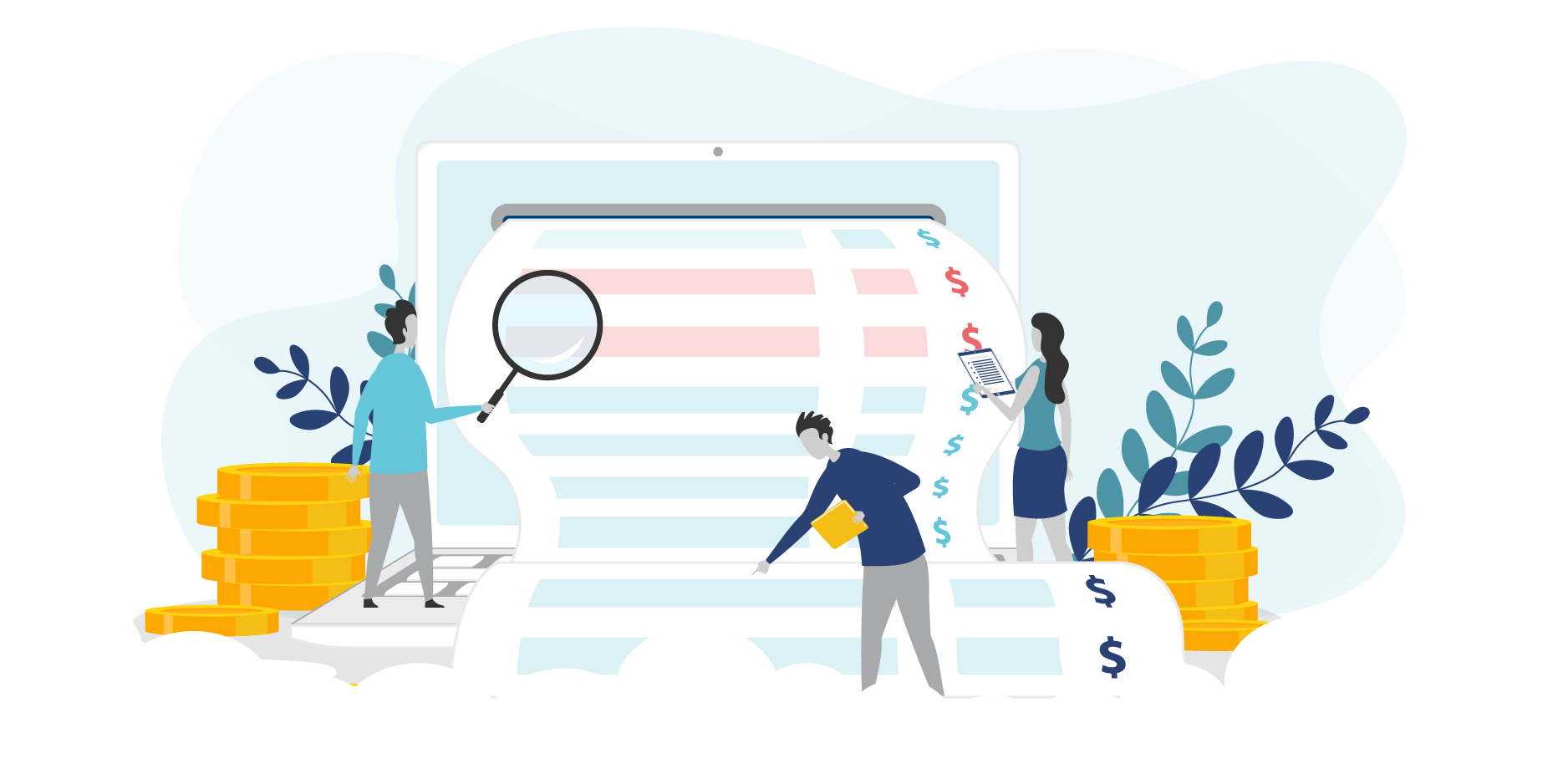 First things first: how exactly does insurance work?
To understand what a hard market is, it's crucial to have a general grasp of how insurance works. Here's a quick refresher: insurance is designed as a way to transfer financial risk away from individuals into a community risk pool. In an ideal world, everyone contributes to the pool by paying a monthly fee to cover the potential loss of millions of dollars. When there's a claim, the insurance company uses this collective pool, in addition to other investment income (from stocks, bonds, and assets) to pay for the loss.
So what's a hard market?
The insurance market is cyclical and much like a pendulum, it oscillates between soft and hard markets every few years. When the economy is good, insurance companies have a greater capacity to take on risks, coverage is widely available and there's greater competition between different carriers. That means insurers are more willing to relax their underwriting criteria and offer attractive policy terms to grow their business. For consumers, that leads to lower premiums, flexible contracts, and more options to choose from; this is known as a soft market.
Sounds like a win-win situation, right? But not for long. These conditions are ultimately unsustainable. Remember the community risk pool? Well, what happens when everyone is making claims? And what if all those claims are all worth millions of dollars? The risk pool can no longer afford to sustain that kind of a loss.
As claims rise in frequency and in cost, the market starts to harden because insurance companies are paying out more than they can get back in premiums and investments. To protect their existing clients and ensure they're financially secure enough to pay claims, insurers have to toughen up underwriting rules, restrict coverage, and raise premiums. There's a high demand for insurance, but less coverage to go around.
The cycle softens over time as insurers' high rates and selectivity restabilize the risk pool and balance out the premiums collected against the claims paid out.
What causes a hard market?
There are various factors that contribute to a hard market—fluctuating market trends, ongoing rate reductions, economic conditions, and more. One of the biggest reasons? When claims go up. More claims means more payouts and higher insurance premiums. Why are claims on the rise? Some of the most common reasons right now include:
Extreme Weather:
Climate change has caused record-breaking numbers of catastrophic weather events, such as flooding, wildfires, wind storms, and more, leading to extensive property damage and more accidents. As a result, the cost of building materials has surged, and coupled with increased demand in the housing industry and a shortage of skilled labour, home replacement costs have jumped.
Auto-Related Losses:
Distracted and impaired driving rates have skyrocketed over the past few years, causing Auto Insurance premiums to soar.
Expensive Repairs:
New automobile technology, like bumper sensors, cameras, automatic emergency brakes, makes our cars safer and more efficient than ever before. But it also makes them more costly to repair and leads to longer rental times.
Insurance Fraud:
Fraudsters who stage collisions, falsify documents, and submit fake claims are affecting the entire industry. According to the Insurance Bureau of Canada, Auto Insurance fraud costs Ontario drivers an estimated $1.6 billion—about $236 per driver—each year.
So what does a hard market mean for me?
Generally speaking, consumers can expect:
1. Increased prices across all lines and all insurers
You might notice a spike in your premium at renewal time.
2. Stricter underwriting rules
Companies will be more selective about the types of risks they can cover. Stricter guidelines will help determine your risk factor, coverage limitations, and deductible levels.
3. Fewer insurance options
In some cases, it might be more difficult to find affordable coverage, renew your current policy, or make changes to your existing coverage, especially when it comes to speciality items, like business insurance, high-risk auto, and hard-to-place risks.
What does the future look like?
After a few tough years, the Canadian insurance industry as a whole is operating at a loss across all lines of insurance. With billions of dollars in claims far outpacing premiums, the industry was experiencing a hard market in 2019 and into the first quarter of 2020.
And then COVID-19 hit. The true impact of COVID-19 is yet to be seen and the rapidly changing nature of the pandemic ultimately makes market changes difficult to predict. Still, the continued effect of global uncertainty and the shutdown of the economy are likely to prolong hard market conditions well into 2021, longer than initially anticipated. With lower economic activity and stay-at-home measures in effect, auto accidents are down. But according to Intact, pricing relief offered to Canadians facing financial difficulty may even have the boomerang effect of increasing rates for the rest of the year.
The good news? The insurance industry is strong and well-positioned to deliver. It's impossible to know how long the current phase of the cycle will last, but insurance companies and brokers are doing everything they can to serve their clients and ensure everyone is adequately protected.
What can I do about it?
The hard market is here to stay for the foreseeable future. While you'll likely need to be prepared for some rate increases, there are several practical steps you can take to trim down your costs in the meantime:
Understand Your Coverage
Take the time to review your policy and make sure you're not over- or under-insured. We know reading your insurance policy doesn't sound like much fun, but you might discover some vital information, like conditions you've overlooked, cancellation clauses, and unnecessary endorsements that you can axe to save some money. Plus, the better you know your policy, the more closely you can stick to them and lower your chances of non-renewal.
Manage Your Risks
We've said it before and we'll say it again: minimizing your risks minimizes your costs. Take risk management to heart. Practice good driving habits. Maintain your home and your car. Comply with governmental directives when it comes to staying home and reducing harm. Show your insurance provider that you're serious about protecting yourself. Being proactive about safety won't just keep your premium down, it'll improve your risk profile and boost your insurability.
Be a Good Client
Insurance companies pay attention to details—your price is likelier to stay reasonable if you're a diligent and reliable client. So be sure to comply with all policy conditions. If you have to file a claim, provide as much information you can. And be patient if your insurer is taking time to get back to you—given the circumstances, underwriting decisions might take longer than expected.
Don't Miss Payments
Be vigilant about paying your premium. A recent study by LowestRates.ca suggested that the biggest driver of higher Auto Insurance rates is when a client has a cancellation from non-payment. Even worse? Getting cancelled for missing insurance payments means you'll be stuck with high rates for years to come.
Keep Claims to a Minimum
Be cautious about filing too many claims. If you can comfortably foot the bill for small property or vehicle repairs, try to tackle them yourself instead of calling your insurer. A low claims history could lead to a discounted rate.
Check in with Your Broker
During a hard market, make it a top priority to work with a competent and honest broker that you trust. Brokers—like PROLINK—are knowledgeable advisors who will keep you up-to-date on industry trends, help you shop around for options, and guide you to the coverage you need. It's our job to advocate for you.
With over 40 years in the industry, PROLINK has seen it all—soft markets, hard markets, and everything in between. We'll take the time to understand your unique circumstances and get you the best possible protection at the best possible rate, no matter what's happening in the market.
For more information, connect with PROLINK today!
PROLINK's blog posts are general in nature. They do not take into account your personal objectives or financial situation and are not a substitute for professional advice. The specific terms of your policy will always apply. We bear no responsibility for the accuracy, legality, or timeliness of any external content.