11 Cost Saving Tips for Home Insurance
May 5, 2020
Your home is your biggest investment. But that doesn't mean protecting it has to cost a fortune.
Reducing your Home Insurance rates is no easy feat. It takes time, energy, and a lot of patience, especially since most of the factors that determine your premium are out of your control, like: your property's location, its age, and risk factors that insurance companies assign. That's why we've compiled a list of helpful tips to trim down the cost of your Home Insurance–so you can stay protected and make the most of your coverage without breaking the bank.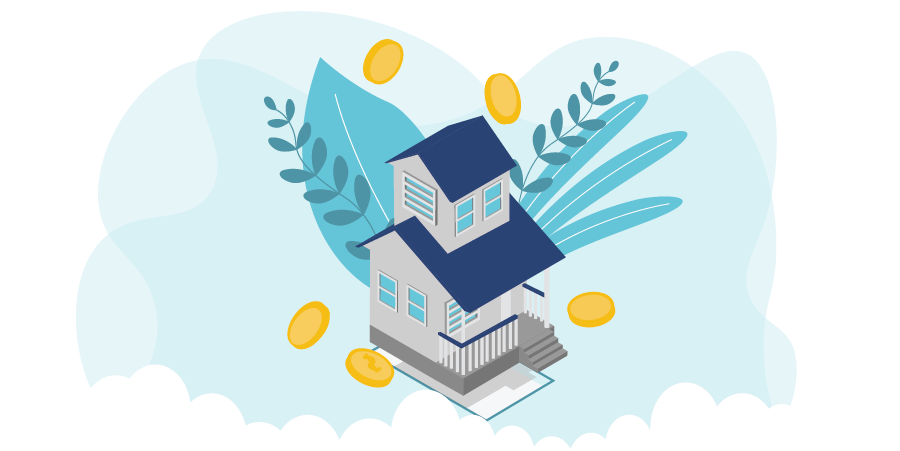 1. Bundle up!
Buying two policies from the same carrier can cut anywhere from 5-25% off your monthly payments–that's hundreds of dollars annually. The most common package? Home & Auto. You can drive down the cost of both your automobile insurance and your Home Insurance by combining them under one insurance company to receive a multi-product discount.  If you happen to own a high-value home, then you'd be paying higher-than-average premiums. Combining those premiums with your auto premiums can result in an even greater discount on those autos.  Why? Simply because you are spending that much more with one insurance company.
2. Home Improvement: Insurance Edition
Choose wisely when it comes to home renos. Some changes, like a garage addition or kitchen remodel, may spike your insurance by increasing your home's value. But any improvements that make your home more resistant to damage may actually trigger a rate reduction. That includes such changes as a new roof to ward off water leaks, upgrading outdated wiring, or installing a sump pump or backwater valve to offset flood risk.
Generally speaking, it's a good idea to keep your home in good shape overall. Repair that faulty step. Replace those galvanized pipes. Switch from a wood stove to electric or gas. Fix any potential hazards and you'll reduce the likelihood of having to make a claim for either property damage or for someone being injured on your property. More claims usually result in higher premiums.
3. Add safety features.
Making your home safer is never a bad thing. Whether it's a water sensor, smoke detector, or a security alarm, insurers are much more willing to offer incentive programs when you're proactive about safety. For maximum convenience and efficiency, consider Smart home products that allow you to monitor settings from the palm of your hand and take immediate action even if you're not home. Keep in mind: security features don't come cheap and not all add-ons qualify for a credit. Before investing, confirm with your insurer to see what systems will offer you the most savings. And always keep your insurer updated on the safety features that you have.
4. Increase your home's resistance to disasters and catastrophic events.
Home safety goes beyond security. Being storm-ready can decrease the risk of an unexpected catastrophe when there's a natural disaster or an extreme weather event. If you live in an earthquake zone, confirm that your home is securely attached to the foundation. If you're in a storm-prone area, consider storm shutters. If you face harsh winters, reinforce your roof. The more you do, the more you'll benefit–either from reduced claims or reduced rates.
5. Keep claims to a minimum.
Be cautious about filing claims. If you can comfortably pay out-of-pocket, try to tackle low-cost repairs for any normal wear and tear on your property yourself instead of calling your insurer. Low claims incidence could potentially lead to a discounted rate, a rebate or fewer price increases (if any).
6. Review your coverage.
Get into the habit of periodically reviewing your policy to ensure that your insurance matches the amount you need to rebuild your house and replace your belongings. Eliminate any unnecessary endorsements and pocket the difference.
But use your judgement wisely. Don't under-insure and skimp out on essential coverages, like wind, fire, and flood insurance. And if you've made a major purchase or addition to your home, let your insurer know. With the help of your broker, customize your policy so it's not one-size-fits-all and adjust according to your needs.
7. Raise your deductible.
A deductible is the amount of money that you agree to pay towards any future claims before your insurance policy kicks in. The higher your deductible, the more risk you accept personally, and the less you have to pay for insurance. Raising your deductible from $200 or $500 to $1000, as examples, can save you up to 25% on your annual premium! It also might deter you from filing minor claims if your repair bill is less than your deductible.
PRO Tip:
Don't set your deductible so high that you'll have trouble paying it in the event of a claim. As a general rule of thumb, be sure you have at least the full amount of your deductible saved away before deciding. And talk to your broker about how the cost of insurance changes as you change deductibles to pick the right combination for you.
8. Maintain (or improve) your credit score.
Some insurance companies use client credit scores as a factor in determining insurance costs for home and auto coverage. A poor insurance credit rating can indicate the possibility of missed or delayed payments. And there are insurance and government studies that show a correlation between a homeowner's or driver's credit score and the number of insurance claims made.
Building your credit doesn't happen overnight, but taking the time to do it now isn't just good for your insurance—it's good for your finances. Try to keep your balances under 50% of your credit limit, make payments on time to avoid interest, and monitor your statements for any errors.
9. Cash in on discounts.
In addition to home improvement and safety-related credits, many companies also have obscure discounts for: being mortgage or claims-free, new homeowners, retirees, client loyalty, proximity to a fire station, setting up automated payments, nonsmokers, and more. Discounts and credits vary by provider, but nearly all carriers offer them so don't be shy about asking if you think you're eligible or want to learn what's available. You never know where you might be able to save!
Are you a member of a professional association? PROLINK offers up to 20% off standard market rates for Home & Auto Insurance through membership with certain professional associations and affinity groups. Check our associations page here to see if you qualify.
10. Location, location, location.
Where you live will impact the cost of your policy. If you're in the market for a new house, think hard about the location of your home—not just for your personal convenience, but for insurance purposes. Sure, a waterfront property might give you a scenic view, but it'll also boost your premium if the lake or river nearby you is known for overflowing its banks.
It's also wise when deciding on a home purchase to consider how water would flow around your house and in the immediate neighbourhood in the event of a major rain storm. Additionally, consider the potential for damage from large branches or trees that fall in wind or ice storms. Insurance companies maintain records of weather events for different areas and will apply higher premiums to higher risk postal codes.
11. Do your research.
Don't commit to the first insurance company you call—shop around! Ask questions. Get a quote. And then a second. And a third. And a fourth. Remember, the cheapest price doesn't always mean you're getting the best deal. Review your options and be sure the policy (and the service) is the perfect fit for you.
Or call your broker to do it for you! With over 40 years in the business, PROLINK has an extensive network of over 30 insurers and can leverage those relationships to find an insurance solution that suits your needs. No matter where you're coming from, or how complex your needs are, you can trust PROLINK to guide you to the right coverage from the right insurer at the right price.
Connect with PROLINK to learn more today!
PROLINK's blog posts are general in nature. They do not take into account your personal objectives or financial situation and are not a substitute for professional advice. The specific terms of your policy will always apply. We bear no responsibility for the accuracy, legality, or timeliness of any external content.