April Showers Bring May Flowers…and May Floods Too
May 2, 2019
After a long, cold, and snowy winter, Canadians are desperately seeking spring. Most Canadians will welcome the change from:
Bleak skies to blue skies;
Brown grass to green grass;
Snowstorms to rainstorms.
But we often forget about the sinister threat that lurks at the changing of the season: floods.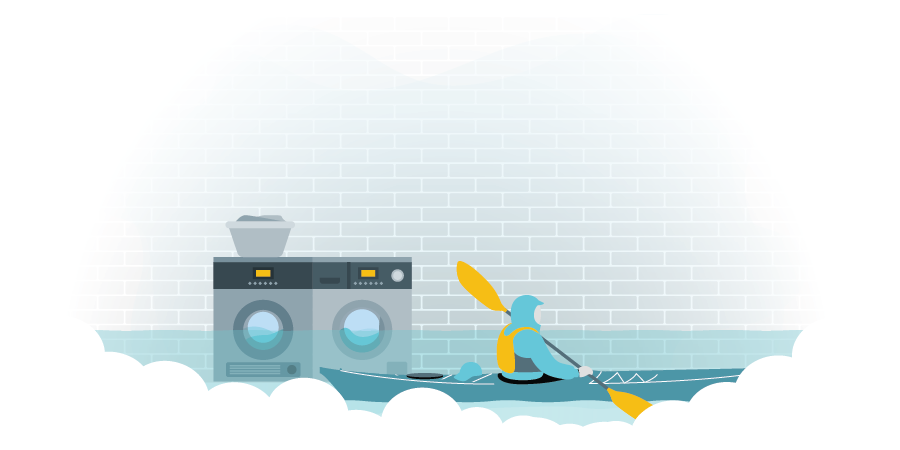 What's the risk?
Overland flooding caused by spring run-off due to melting snow and ice, or the torrential rains that are symptomatic of the season, is one of the costliest types of damage that can occur to your home and the most common type of home insurance claim in Canada. The heavy rains can also overwhelm sewer systems and cause sewage backup to seep into your home. Regardless of whether you live close to a body of water or not, the fact is: you may be at greater risk of flood damage than you think.
What can you do?
Here we've compiled the top three things you can do to minimize damage in the event of floods caused by overland water or sewage backups.
Overland Flooding Prevention:
Install window well covers on basement windows to help prevent moisture from seeping in through your windows in the event of run-off & heavy rain.
Ensure that downspouts extend at least 3m away from your house so that any water flows away from your property, instead of accumulating in one spot over time.
Inspect and seal any cracks in the foundation & roof to prevent water coming into your home. Store any valuables in a high & dry place.
Sewer Backup Prevention:
Install a foundation drain tile in your basement & direct it to a sump pump. If you have already done this, make sure to inspect & clean the sump pump's filter once in a while to keep it working properly.
Don't pour greasy or oily substances down the drains, as they can build up & cause a sewer backup.
If needed, call a plumber to help you install a backwater valve. While backwater valves will help sewage from flowing into your home, they will not suit every property.
How can your broker help?
Depending on how closely you've read your Home Insurance policy in the past, you may not know that the flooding scenarios described above are not covered by typical Home Insurance policies, potentially leaving you in the lurch if it happens to you. Not to worry though, in some cases, you may be able to purchase additional Overland Water Coverage and Sewer Backup Coverage as options. Alternatively, if you've recently installed a sump pump or backwater valve, you may be eligible for a discount.
At PROLINK—Canada's Insurance Connection it's our job to explain your coverages and your exposures, so that you can make an educated decision. We'll guide you to the right coverage from the right insurer at the right price.
PROLINK's blog posts are general in nature. They do not take into account your personal objectives or financial situation and are not a substitute for professional advice. The specific terms of your policy will always apply. We bear no responsibility for the accuracy, legality, or timeliness of any external content.