5 Advantages of Using an Independent Insurance Broker
April 28, 2022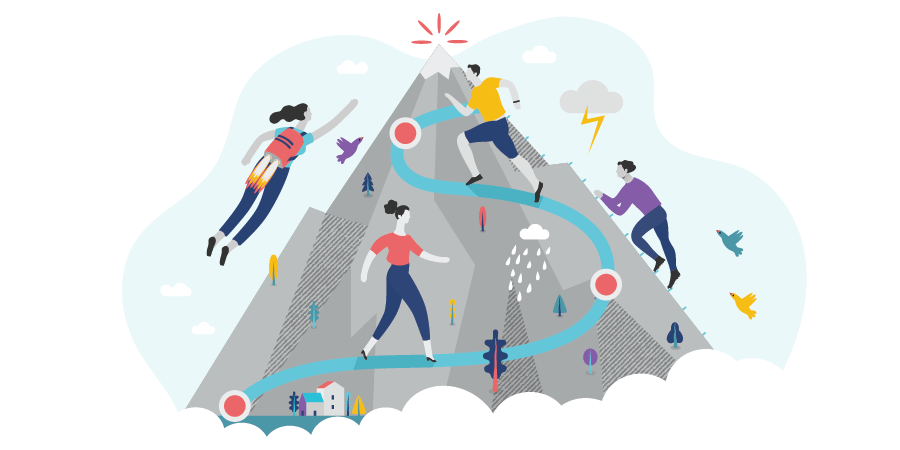 With a seemingly endless pool of insurance choices in an ever-changing landscape of risks, it can be hard to figure it all out on your own. As home and auto premiums continue to fluctuate year-to-year, how do you know you're getting the right policy at the right price?
Luckily, there's a way to simplify the insurance buying process without having to compromise on coverage or budget: by choosing an independent insurance broker like PROLINK, instead of a direct insurer.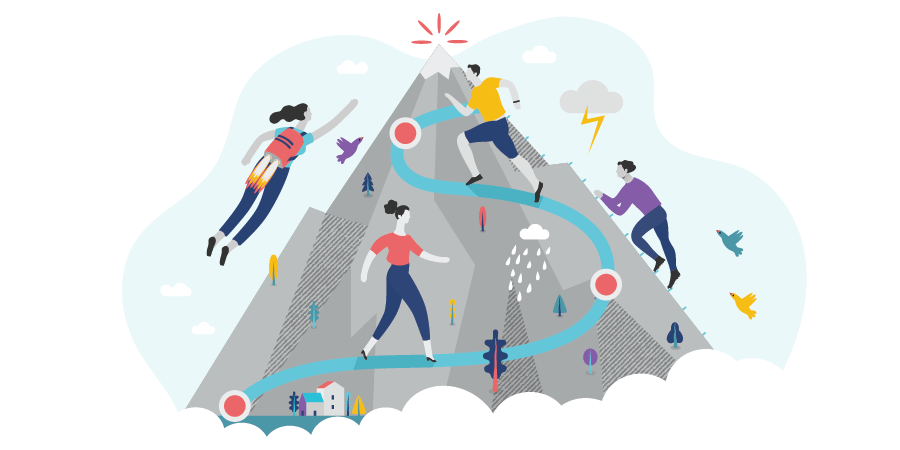 What's an independent insurance broker and why should I use one?
An insurance broker is your advisor when it comes to insurance and will act as the intermediary between you and the insurance company. They'll work closely with you to understand your needs and scour all available choices to help you find the solution you're looking for.
Unlike brokerages that are owned by one specific insurance company (called agencies), independent insurance brokers have partnerships with multiple insurance providers. Agencies often have products that are limited to their affiliated insurance company, which means that the solutions they offer may not always be in your best interest. An independent insurance brokerage will look at all options on the market so you can get the best value for your money.
Still not convinced? Here are five advantages of using an insurance broker:
RELATED: What's an Insurance Broker, Anyway?
1. Wider Range of Options
Because independent brokers aren't tied to just one insurance provider, they can offer you access to a variety of products through a variety of insurers! It pays to have more choices at your disposal because every insurance company has their own selection of offerings and their own way of calculating home and auto rates. A broker will compare options from a wide network of providers and negotiate on your behalf to find your best-fit coverage for the best value.
2. Unbiased Advice
Independent brokers will keep your best interest in mind because they want to build a long-term relationship with you as a client. Since your broker isn't obligated to push products from any one insurance company, you can trust that they'll offer honest, impartial advice to guide you to the right policy from the right insurer.
3. Cost Savings
Believe it or not, there's no extra cost to you for all the extra services provided by a broker—in fact, they can even help you see substantial savings! Insurance companies view clients who go through insurance brokers as lower risk, since they're more likely to be insured for the proper amount of coverage and less likely to make unnecessary claims. This saves the insurance company money in the long run, so they're able to offer discounted premiums to brokers' clients.
Instead of charging you additional fees, brokers earn their commission through the insurance company that they place your business with. There's no financial incentive for them to pick one provider over another, so you can rest assured that your broker will find you the fairest price.
4. Time Savings
It's important to shop around for a home or auto policy—how else will you know what options are out there? But doing your own research can be overwhelming, not to mention time-consuming. With the support of an insurance broker, the process becomes much easier. They'll do the legwork when it comes to comparing quotes and coverage from different insurers, so you can focus on living your life.
Plus, if you have an inquiry or need to file a claim, your broker is just a phone call or email away. They'll stay ahead of the curve to make sure your policy is always up-to-date, and advocate for you every step of the way in the event of a claim.
5. Insurance Expertise
Let's face it: most of us aren't insurance experts. That's why reaching out to a licensed broker is a good idea. With extensive training and experience, a broker has the knowledge and expertise needed to support you with all your insurance needs and answer any questions you may have. They'll get to know your background and unique needs, to not only find you the right coverage, but also help you manage your risks and understand the ins and outs of your policy.
RELATED: Why You Should Still Shop Around for Home & Auto Insurance—Even if You're Already Getting a Good Deal
Why PROLINK?
PROLINK represents a network of 30 insurance carriers, and with over 40 years in the industry, we've seen insurance from every angle. As your one-stop-shop for insurance, we'll deliver the service and solutions you deserve, no matter what your needs are. Connect with us to learn more!
PROLINK's blog posts are general in nature. They do not take into account your personal objectives or financial situation and are not a substitute for professional advice. The specific terms of your policy will always apply. We bear no responsibility for the accuracy, legality, or timeliness of any external content.