Why You Should Still Shop Around for Home & Auto Insurance—Even if You're Already Getting a Good Deal
August 31, 2021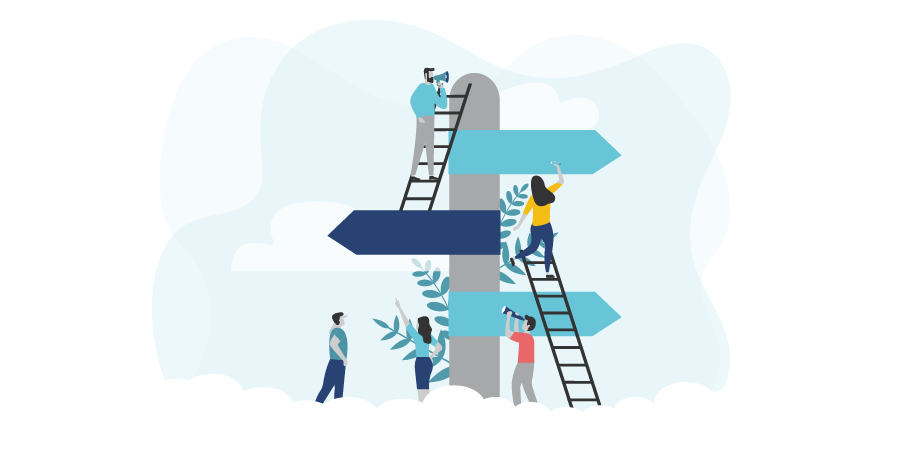 In life, there are things you know and things you know you don't know. For example, you know that buying Home & Auto Insurance is a pain—but you don't know exactly how your rates are calculated.
But what about the things you don't know you don't know? Like all of the available discounts from different insurance companies? Or how much difference there is between what insurance companies will pay for? After all, nobody unknowingly wants to overpay for insurance they don't need or, worse, be left unprotected in the event of an emergency.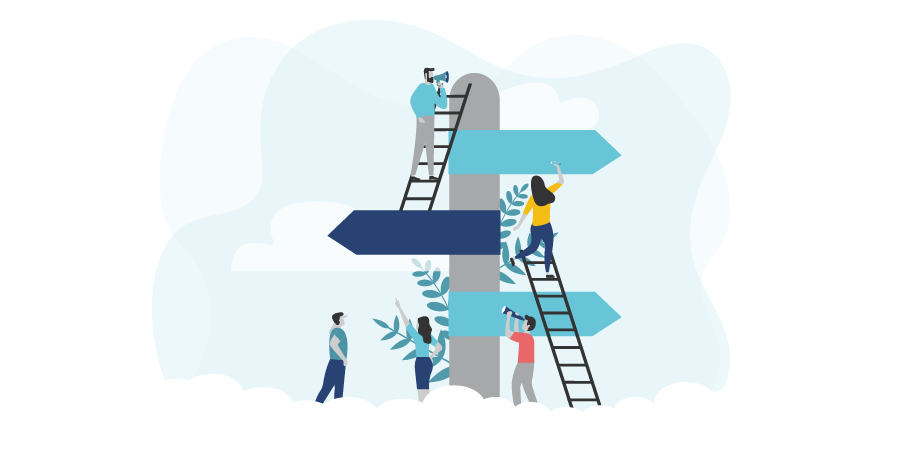 How do you know what's right? How do you tell the good from the bad? It's not easy to find the perfect fit. And who has the time? Or the patience?
The good news is: you don't have to do it alone! We can help you. Working with a licensed broker—like PROLINK—is the best way to ensure you're getting the value for your needs, lifestyle, and budget. We can help you secure…
1. Even Better Rates
THE PROBLEM:
Before the pandemic, Home & Auto rates were rising across the board. After years of catastrophic weather events, costly accidents, and insurance fraud losses, people were facing higher premiums, reduced limits, and stricter conditions to even qualify for coverage.
Then COVID-19 hit. The pandemic put a pause on everything, including high pricing. But not for long though. As we've slowly returned to normal—as damage and accident claims have begun to rise—so have insurance rates.
OUR SOLUTION:
Maybe you already have a decent rate—but it's certain to jump at your next renewal. And if it gets too high, your broker might offer to shop the market and set you up with a new provider.
We'll do you one better. PROLINK will regularly monitor your account so you don't have to. If we see your premium going up over time, we'll proactively search for a better fit to get you the coverage you need and the savings you deserve. And to help you save even more, we can set you up with some exclusive Home & Auto discounts and offer top insider tips and tricks to lower your rates even without one.
RELATED: What is the "Right" Price when it comes to insurance?
2. Even Better Coverage
THE PROBLEM:
Insurance prices aren't the same everywhere you go. Why? Every insurance company has their own formula for calculating risk based on a variety of personal and external factors: your age, location, personal history, exposures, general claims stats, and more. That means the same home or vehicle could receive three completely different quotes when consulting three different insurers.
When you only work with one insurance company—even if you've been with them for years—you limit yourself to only one view of your risk profile. That means you might be paying too much for protections that you'll never use. Or worse, it might mean you've got the cheapest policy, but you won't have enough coverage when you need it most.
OUR SOLUTION:
Don't settle—look for a deal that satisfies your budget without sacrificing on protection. The trouble is, most brokers only have access to a limited number of insurance providers, so they might not be able to tailor your policy to your specific needs.
At PROLINK, we represent a wide network of over 30 insurers, so we can offer you a range of solutions and price points. Plus, as an independent brokerage, we aren't obligated to push the products of a particular company. Instead, we look at all of the available options and leverage our existing partnerships to demand the best-fit coverage and advocate for your needs.
3. Even Better Advice
THE PROBLEM:
Insurance isn't just about coverages and limits—it's about risks. And with changing trends in consumer lifestyles and technology, most people's general approach to insurance is shifting. These days, most clients aren't just looking for experts to help them buy insurance; they want a trusted advisor that'll teach them how to effectively manage their risks.
But smaller brokers may not have the technology, the manpower, or even the know-how to provide you with the services you need. And right now, most of them are getting bought out by even bigger insurance companies.
OUR SOLUTION:
With over 40 years in the industry, we have risk management down to a science. Wherever you're coming from and whatever your needs, we've seen it all.
Our dedicated team of advisors will take the time to understand your unique circumstances, explain your coverage options, and offer genuine, personalized advice to help you manage your exposures. We'll also keep you up-to-date on market trends and periodically review your policy to ensure you're always protected for the best value.
The Bottom Line
You can't be certain you're getting the best coverage or price if you haven't investigated everything that's out there. Otherwise, your unknown unknowns will stay just that: unknown.
No matter where you're coming from, or how complex your needs are, PROLINK can connect you to the right coverage from the right insurer at the right price. In our experience, even if you're confident you're getting a good rate or have adequate protection, we can still find ways to help you save.
But don't take our word for it. Get a free, no-obligation quote today to find out for yourself and make the unknown known! Plus, as a member of a participating professional association or affinity group, you can get up to 20% off standard market rates for Home & Auto Insurance through PROLINK. Check our associations page to see if you're eligible.
To learn more, connect with PROLINK today!
PROLINK's blog posts are general in nature. They do not take into account your personal objectives or financial situation and are not a substitute for professional advice. The specific terms of your policy will always apply. We bear no responsibility for the accuracy, legality, or timeliness of any external content.