Do's and Don'ts For Protecting Your Valuables, Holiday Gifts, and More
January 5, 2021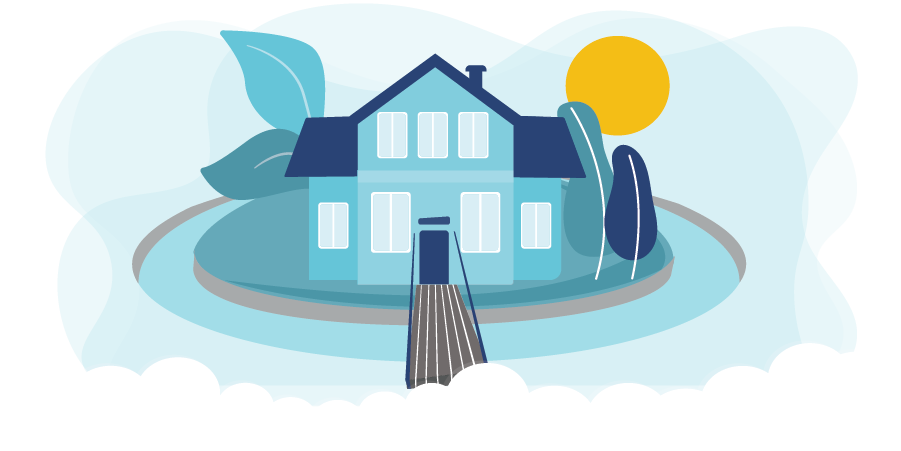 Whether it's a diamond ring, a fancy camera, or a brand new flatscreen, there are some items you can't imagine losing. Items that you carefully picked out or that would be impossible to replace. Items that might take months, or even years, of income to purchase—but only seconds to be lost, stolen, or damaged.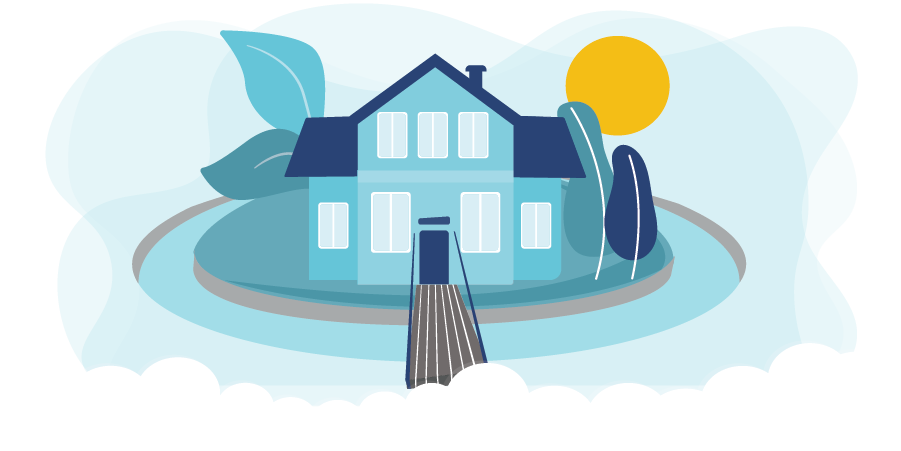 Think you're covered under your homeowner's policy? Guess again. While Property Insurance is designed to safeguard your home and what's inside it, that doesn't mean every item under your roof is automatically insured. In fact, some of the most valuable assets in your home might be completely unprotected.
Concerned? Read on to find out 4 things you should do to keep your prized possessions safe—and 4 you shouldn't.
1. DON'T rely on your Home Insurance.
When it comes to valuable possessions, your Home Insurance might have some serious gaps. Here's why:
No Assumptions Here: Insurance companies don't generally assume that you have expensive pieces sitting at home. That means most policies won't cover your valuables right off the bat unless requested.

Insurance Isn't "One Size Fits All": Coverages and limits vary between carriers. Even if a homeowners policy includes valuables, certain exclusions might apply. For example, some policies might cover damage from a flood, fire, or other disaster, but not theft, accidental loss, or mysterious disappearance.

The Limit Does Exist: Your homeowners policy covers personal property (like your furniture, furnishings, and appliances) up to a particular limit, with additional sub-limits that apply to speciality items. Although these limits are sufficient for most situations, if the value of your item exceeds your policy limits, you won't be able to claim more than that.
Let's put it this way: if diamond earrings valued at $2,000 are stolen from your home and you have a $1,000 policy limit, your insurer will only provide you with $1,000 to replace them.
The good news is: you can still insure them! For an extra fee, add-on coverage can protect you from the loss of priceless antiques, artwork, and more.
2. DO identify your valuables.
If you don't own any original paintings, precious metals, or fur coats, you might not think you need special limits. But valuable possessions can also be less obvious, everyday, or small items that don't always strike you as high-end, luxury, or…well, valuable.
Electronics are one of the biggest culprits here. In an increasingly digital world, people rely on electronic devices more than ever to perform their jobs, maintain social connections, and generally enhance their lives. And a few thousand dollars on smartphones, laptops, tablets, and more can add quickly up over time.
Examples of high value items include:
Jewelry (watches, wedding jewelry, engagement rings, gemstones, etc.);

Designer clothes, handbags, and purses;

Furs and fur garments;

Collectible items (stamps, coins, vintage dolls, comic books, sports cards and sports memorabilia, model trains, books, firearms and guns, etc.);

Fine art and artwork (paintings, sculptures, tapestries, rugs, etc.);

Medical devices (hearing aids or implants, insulin pumps, artificial eyes, prosthetic limbs, etc.);

Musical instruments;

Recording and stereo equipment;
Electronics (cameras, lens, TVs, computer equipment and software, etc.);

Tools and state-of-the-art appliances;

Trophies and medals;

Dinnerware (flatware, antique china or crystal, etc.);

Heirlooms, antiques, and other rare or one-of-a-kind items;

Autographed items;

Vintage wine and spirits;

Sports equipment (golf clubs, bicycles, jet skis, non-motorized watercraft, etc.);

And more!
PRO Tips:
Carefully review your policy and your valuables. Consider additional coverage if you have items that:
Are valued over $1,000;

Exceed your personal property coverage limits;

Would leave you significantly out-of-pocket if lost;

Have appreciated in value.
3. DON'T underestimate the value of your possessions.
If you own any old, custom, or collectible items, it's a good idea to have them professionally appraised. They might be worth more than you realize—or less. An appraiser can help you determine a dollar value that accounts for historical significance, rarity, and market appreciation. That way you'll know if you have enough insurance to cover repairs or replacement, if needed.
PRO Tips:
1. Seek out a specialized appraiser.
To get the most accurate value possible, consult a qualified appraiser with a background in the type of item you're insuring, like a rare toy specialist for a collection of vintage, limited edition action figures or an antiques expert for a beautiful, old grandfather clock you've just inherited.
2. Get a receipt.
Most carriers won't insure any exceptionally valuable items worth $10,000 or more without a certificate, appraisal receipt, or other legitimate measure of value.
3. Re-appraise periodically.
Market changes and buyer appetites could drastically increase or decrease the value of your items over time. The value of gold, for example, tends to fluctuate whereas artwork, antiques, and collectibles generally appreciate. That's why you should re-appraise your most expensive items every 3-5 years or so; if they increase in value, you may need to up your coverage to match.
4. DO put together a home inventory.
Go through your home room by room and keep a record of all your belongings worth more than $1,000. Don't forget to check your garage, basement, and attic for anything stored away or pieces you no longer wear or use.
PRO Tips:
Include detailed descriptions of each item, such as dates purchased, cost, model and serial numbers (for electronics), and more. For jewelry, note specifics about the carat weight, cut colour, clarity, and any identifying marks.

Save all of your original receipts and appraisals for proof of ownership; only copies should be provided to your insurance company.

Take photographs and, if necessary, record videos of your valuables. Before-and-after photos can help measure the extent of any damage and substantiate your claim following a loss.

Store your home inventory, receipts, appraisal paperwork, photographs, and videos in a secure, easily accessible place, like a USB drive kept in a safe, fireproof box, or at a bank.
We know—it sounds time-consuming. But a few hours of inventory work will ensure that your personal property coverage reflects your needs and save you potentially hundreds of dollars in replacements.
5. DON'T just pick the cheapest policy.
We all know that the cheapest option isn't always the best option. Shop around and make sure what you're getting will serve you well if you ever have to use it. When selecting a policy, keep these questions in mind:
Is the item's full replacement cost covered? What repairs are covered?

Are there any exclusions? What perils aren't covered?

Will items be covered worldwide?

Is there a separate deductible?
Depending on your needs, you might consider:
Endorsement: Also known as a rider or a floater, an endorsement is an addition to your existing insurance policy that amends or supplements your coverage. If you don't have too many valuable items, you can list, or "schedule," them as property on your policy to raise the amount paid for a covered loss.

Standalone Policy: A dedicated Personal Property or Valuable Items policy provides higher limits for additional risks that aren't addressed in a base Home Insurance policy. Coverage can even be customized to the specific items you own, such as jewelry breakage or spoilage for wine and spirits due to temperature changes. While it's more costly, this coverage will offer the most comprehensive protection for high value items.
6. DO maintain your stash.
Once your items are properly insured, you should still do your absolute best to keep them safe. Be sure to:
Avoid sharing valuables on social media (especially if you're away on vacation).

Avoid traveling with irreplaceable or extremely valuable jewellery.

Protect your belongings when you're not using them, whether it's displayed in a glass case, stored in a safe, or wrapped with archival paper.

Invest in a home security system—it might even get you a discount on your Home Insurance.

Monitor with your neighbourhood's crime rate, particularly with break-ins and burglary trends. If they're high, you might want to look into increasing your coverage.
7. DON'T set it and forget it.
Remember, insurance companies will only pay out the listed value of an item. If your items have gone up in value and you haven't notified your insurer, you won't be covered for their current price in the event of a loss.
Get in the habit of regularly reviewing your coverage:
Before you renew your policy;

After you make a big purchase or receive an expensive gift (e.g. a TV, art, glassware, jewelry);

Acquire or lose a valuable after a major life event (e.g. inheritance, marriage, divorce, etc.)
Basically, you should revisit your policy anytime something could considerably increase or decrease the overall value of your contents. Take stock of your possessions, update your home inventory, and make adjustments to your coverage as needed.
8. DO reach out to your broker.
Feeling overwhelmed? Give your broker a call. Brokers—like PROLINK—are licensed professionals who know what to look for and what to avoid when it comes to insuring your valuables. We'll adopt a tailored approach to understand your lifestyle and deliver a solution that satisfies your budget without sacrificing on protection.
We get it; no one wants to buy more insurance. But think about what your valuables mean to you. Family heirlooms that you deeply cherish. Rare collectibles that took years to round up. Think about how much time and passion you invested in them. Or how hard you worked to buy them. Would you really be okay with losing them forever? How much would you have to save up to replace them?
Insurance might not be able to restore the sentimental value of whatever was lost, stolen, or damaged, but a comprehensive policy can protect your financial security—and your peace of mind—while you take the first steps to recovery.
Need guidance? PROLINK can help you plan and protect. We'll look over your home inventory, review your options, and shop around for a policy that best suits your needs.
Connect with PROLINK to learn more!
PROLINK's blog posts are general in nature. They do not take into account your personal objectives or financial situation and are not a substitute for professional advice. The specific terms of your policy will always apply. We bear no responsibility for the accuracy, legality, or timeliness of any external content.