6 Tips to Extend the Life of Your Car
November 1, 2023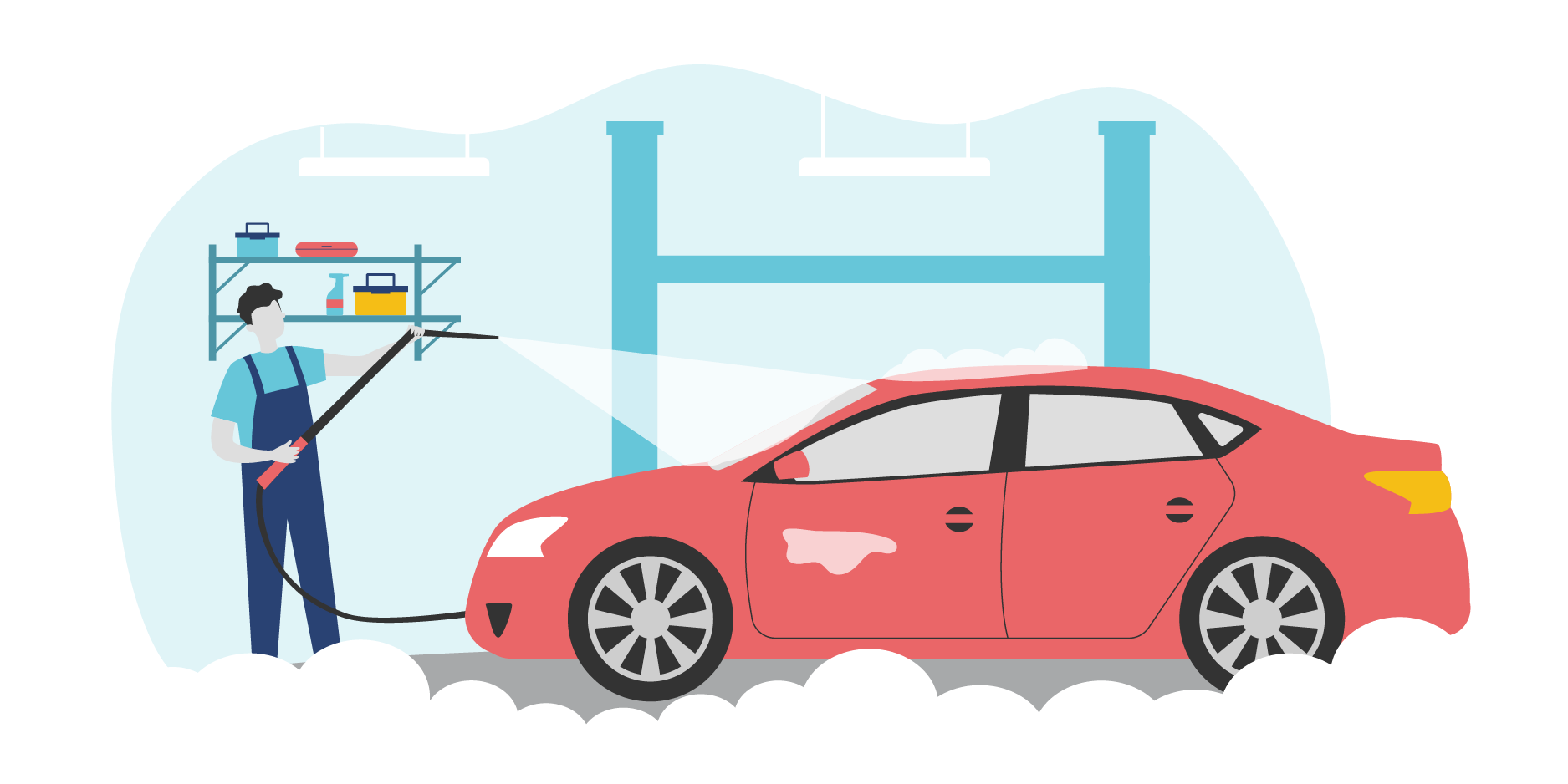 When it comes to longevity, not all cars are made equally—the make and model of your vehicle, along with your typical driving habits, will affect how long you can expect it to last. But no matter what type of car you have, a little extra effort on your part can still play a big role in preserving its lifespan.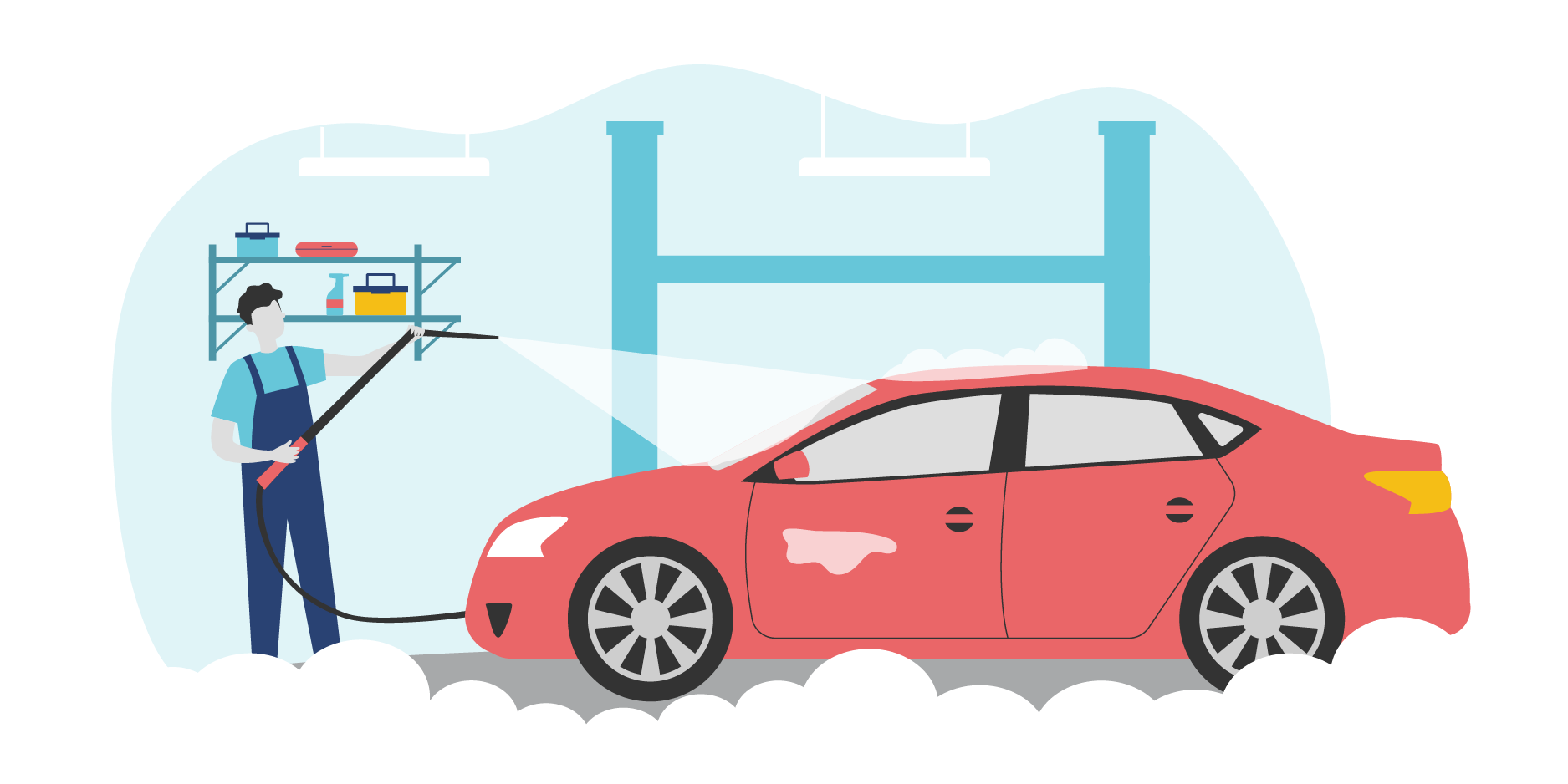 With today's rising interest rates and cost of living, purchasing a new or used car just isn't affordable for many Canadians, making it all the more crucial to ensure your current vehicle stays on the road for as long as possible. To save yourself the stress of a sudden breakdown—not to mention repair or replacement costs—follow our top tips to help extend the life of your car!
1. Don't skip out on routine maintenance.
It might not always seem necessary, but regular maintenance is essential to keep your vehicle functioning smoothly over time. Getting routine tune-ups, even if they're small, will help prevent the parts inside your car from wearing out prematurely and greatly reduce the risk of a future breakdown.
Between oil changes, tire rotations, and routine tune-ups, most drivers should be paying a visit to the mechanic at least twice a year to help keep their car in tip-top shape. If you're not sure how often you should be scheduling maintenance appointments, ask your auto service provider or check your owner's manual for the manufacturer's recommendations.
Additionally, don't ignore any minor issues. A chip in your windshield, a scratch on the paint, or a squeak coming from your brakes might not seem so urgent, but they can escalate into major issues if overlooked for too long. If you notice anything off about your car, let your mechanic know sooner rather than later, before it snowballs into something much bigger.
2. Get to know the ins and outs of your car.
The last thing you want is for your car to have a problem that you aren't even aware of, simply because you don't know its inner workings well enough! It might sound obvious, but taking the time to get to know your car, inside and out, will allow you to operate it more efficiently and notice anything out of the ordinary that much faster.
Familiarize yourself with the dashboard's light indicators, as well as the recommended tire pressure, fluid levels, and preferred fuel type. Be aware of your vehicle's typical behaviour when it runs—how it sounds, handles, brakes, and accelerates. When you know how your car is supposed to operate, any deviations from the norm should raise a red flag, signalling a potential underlying issue. Consult your owner's manual for key information on operating your specific vehicle, as well as recommendations to help extend your vehicle's lifespan, saving you time and money in the long run.
RELATED: Collision vs. Comprehensive Insurance: What's the Difference?
3. Drive cautiously.
It's no secret that your driving habits have a big impact on your car's longevity—the more you put your vehicle through, the faster it will wear down over time. Take the time and care to drive smoothly, and your car will thank you. To help you out, here are our top safe driving tips to keep your car running for years to come:
Limit your speed. Avoid harsh accelerations, consistent speeding, and aggressive driving behaviours. Drive steadily, accelerate gently, and follow the speed limit. Not only will this help maintain the health of your car engine, but it'll also reduce the risk of getting into an accident.
Consider the terrain. Unless your vehicle is specifically designed to handle all terrains, stick to paved roads over bumpy, uneven, and unpaved paths.
Don't drive distracted. It should go without saying, but give the road your full attention and avoid multitasking while driving. Use hands-free devices, and pull over to rest if you start to feel sleepy behind the wheel.
Don't drive on empty. Avoid driving on a low or empty tank, as it can cause internal rust, overheating, and damage to your vehicle's fuel pump. If you can help it, try to always keep your gas tank more than ¼ full.
Dodge hazards. Whenever possible, avoid going over potholes or hitting curbs; this will help keep your car's suspension and alignment in good working order.
4. Be mindful of weather changes.
Harsh weather conditions, be it extreme heat or cold, can negatively impact your vehicle and shorten its lifespan unless you take the proper precautions. On colder days, it's best to let your car warm up for at least 30 seconds to a minute to protect your engine health before setting off on the road. On hot, sunny days, consider setting up sunlight-reflecting panels inside your vehicle to keep the interior cool and prevent heat damage. On the most severe days during the season's peak, avoid driving your car unless it's absolutely necessary, since the risk of overworking and overheating your engine is heightened in extremely hot or cold temperatures.
If you're able to, park your car in a covered area or garage. This will minimize damage from the elements and reduce the risk of vandalism or theft.
RELATED: 7 Steps to Get Your Car Winter-Ready
5. Keep your car clean.
Detailing isn't just about aesthetics; it's also an important part of maintaining your vehicle, preserving its value, and extending its overall lifespan! Regular car washes, especially if you often drive during the wintertime or through country roads, will prevent dirt, rust, and salt from building up on the exterior walls which could cause serious damage to the paint and structure of your car over time.
Additionally, it's worth noting that clean cars are safer to drive. Keeping your windows free of distracting dirt and debris will boost visibility, reducing your chance of getting into an accident.
6. Get the coverage that suits your needs.
No matter how much effort you put into taking care of your car, accidents can still happen—after all, there are only so many factors that are within your own control. But have no fear; all you need to safeguard your vehicle is a great Auto Insurance policy in your back pocket.
The good news? All of the tips we've listed above can indirectly work to your advantage when it comes to your insurance! Taking proactive steps to increase your vehicle's longevity and prevent incidents will benefit your insurance claims history, which in turn, leads to lower premiums! Some insurers will also offer discounts and incentives for vehicles with an anti-theft device installed, like a steering wheel lock or Tag, North America's top stolen vehicle tracking and recovery system.
Need help finding the right coverage for your needs? Work with an independent insurance broker, like PROLINK, who can guide you towards an Auto Insurance policy custom-tailored to fit your vehicle and your lifestyle.
RELATED: 5 Advantages of Using an Independent Insurance Broker
With proper maintenance and good driving habits, you can expect your car to live a long life on the road. For maximum protection from life's many uncertainties, be sure to invest in the proper insurance coverage so that you can count on your vehicle for even longer!
That's where PROLINK comes in. With 40 years of experience and a wide network of insurance providers, we have the know-how to help you find the protection you need for your car. Our team of dedicated advisors will take your unique needs and budget into account as they guide you to the right coverage, from the right insurer, at the right price.
To learn more, connect with PROLINK today!
PROLINK's blog posts are general in nature. They do not take into account your personal objectives or financial situation and are not a substitute for professional advice. The specific terms of your policy will always apply. We bear no responsibility for the accuracy, legality, or timeliness of any external content.