7 Steps to Get Your Car Winter-Ready
September 26, 2022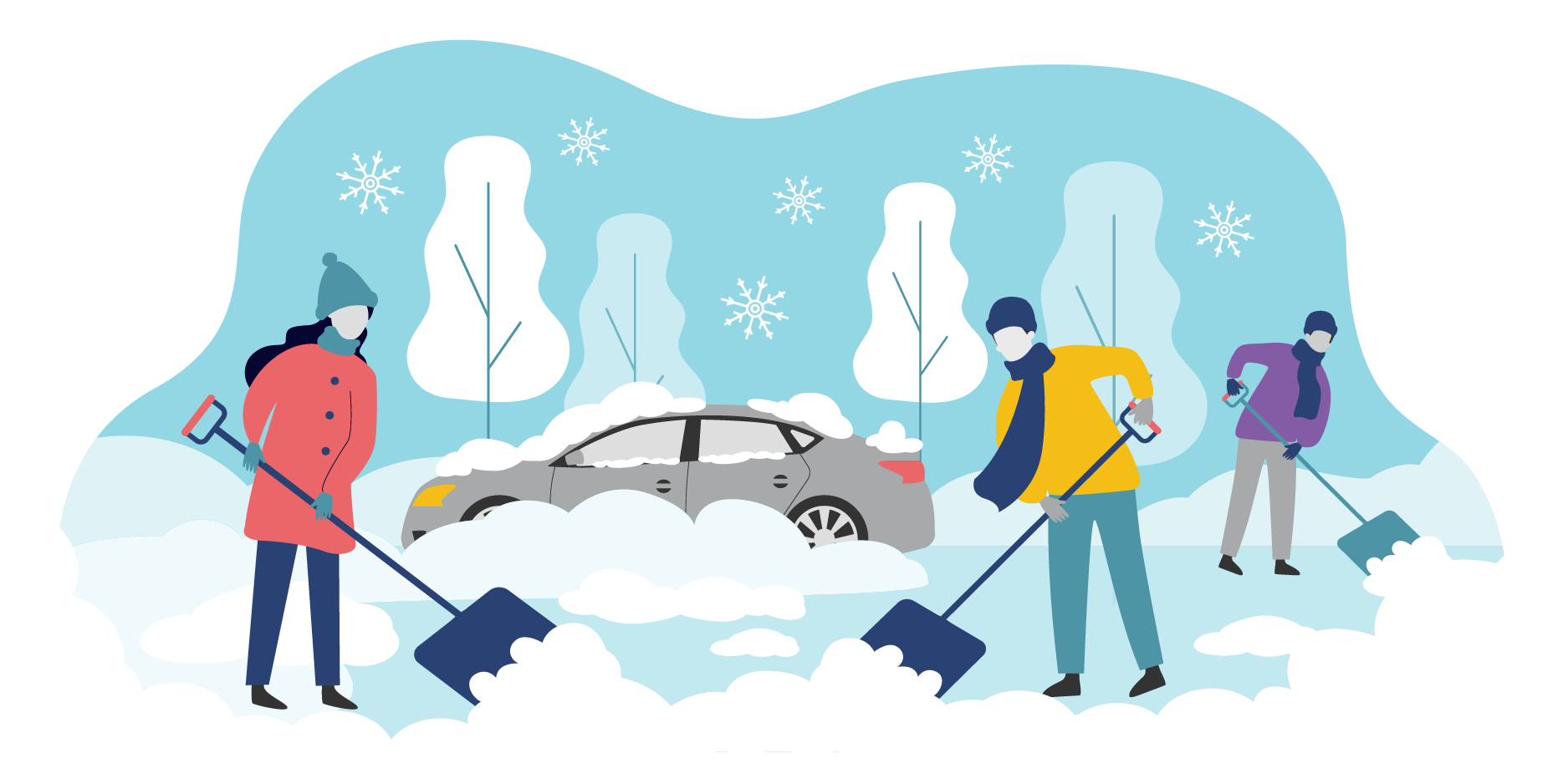 Winter is coming, and it'll be here before you know it. For Canadian drivers, that means snow, ice, and cold temperatures, which could lead to dangerous driving conditions. Want to make sure you're road ready for the winter? A bit of advance preparation and car maintenance could make all the difference.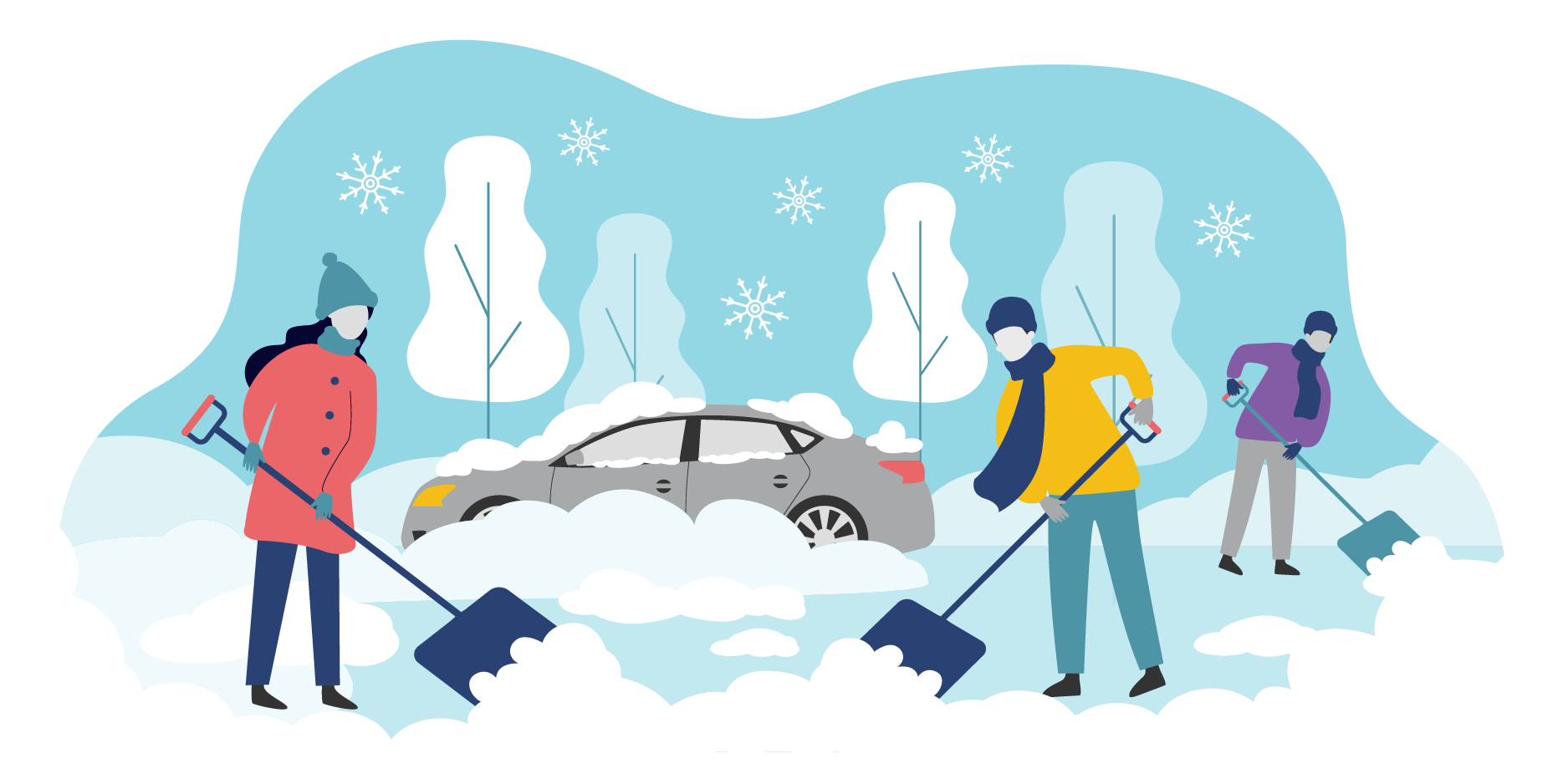 October is Car Safety Month in Canada, making it the perfect time for car owners to start preparing their vehicles for the freezing months ahead. So before the snow begins to fall, here are 7 simple steps you can take to improve your vehicle's safety and dependability throughout the winter season.
1. Get an oil change. 
Most drivers should be getting an oil change twice a year—and if you haven't gotten one recently, have it done now so your car will be ready come wintertime. The oil in your engine is essential to keep machinery lubricated and working as they're meant to, and if you're overdue for an oil change, colder temperatures can cause the oil to degrade even faster. This is a great car maintenance practice year-round, so be sure to keep track of when you'll need to schedule your next oil change!
RELATED: 9 Factors That Affect Your Auto Insurance
2. Change your windshield wiper blades.
Once your windshield wipers start leaving streaks on your windshield, it's time to replace them. Snowy and icy conditions will cause clogging and worsen breakage over the wintertime, especially if your wiper blades were worn out to begin with.
Ideally, windshield wiper blades should be changed at least once per year—and if there's one season you'll need well-functioning wipers for, it's winter. If your existing ones are in good condition, you can still consider swapping them out with specialized winter wipers that are made to deal with snow and ice.
RELATED: 12 Easy Ways to Save on Auto Insurance
3. Refill your windshield washer fluid.
Even if you didn't make a big dent in your windshield washer fluid over the summer, now is the time to top up. Regular washer fluid won't be as effective during the colder months so be sure to use a winter-specific formula that's designed to melt ice and frost, improve driving visibility, and prevent freezing at low temperatures. But remember: water should NEVER be used as a substitute for washer fluid, as it could easily freeze and cause damage to your vehicle.
RELATED: Dodge white-knuckle driving this season!
4. Install winter tires.
All-season tires aren't ideal for the harsh winter road conditions many Canadians have come to expect, since they're prone to hardening and losing traction once temperatures drop. Winter tires, on the other hand, are made of a more flexible rubber material that provides better traction and helps you maintain control in snowy or icy conditions. For an easier time on the road this winter—and to extend the life of your all-season tires when they're not in use—we recommend investing in winter tires, and swapping them in as soon as the weather dips below 7 degrees.
Also, did you know that installing winter tires could make you eligible for a discount on your Auto Insurance? In Ontario, insurance companies are required to offer up to 5% off for those who use winter tires from November to April each year.
RELATED: The Top 17 Auto Insurance Discounts Revealed
5. Check your tire pressure.
Changes in the weather will affect tire pressure, so you should make it a habit to check the pressure of your tires at least once a month as the seasons gradually shift throughout the year. This is even more important during the colder months; cold temperatures lead to lower tire pressure, making them more likely to lose traction on icy or snowy roads.
RELATED: 5 Tips For Buying a Used Car
6. Go for a winter tune-up.
As a precaution, take your car to the mechanic and address any issues before they have a chance to worsen and cause a breakdown in the future. If you're already headed to the shop for your oil change, you can save time by tacking on a winter tune-up to your appointment, which typically includes inspecting the engine, exhaust system, battery, brakes, fluids, heating, and more! Taking this additional step will ensure that your vehicle is performing its best and make you feel even more comfortable driving this winter.
RELATED: The 12 Risks of the Holiday Season
7. Pack an emergency kit.
The last step to getting your car winter-ready is to prepare an emergency survival kit to keep in your trunk in case of a roadside emergency. Even if you're a confident winter driver, you never know what problems you might run into on a snowy day. Whether you end up stuck in a snowbank or waiting out a storm in your car, here are some helpful and potentially life-saving items to include in your emergency kit:
Blanket, socks, and gloves;
Foldable shovel, ice scraper, and snow brush;
Extra de-icing windshield washer fluid;
Road salt, sand, or kitty litter;
Flashlight and extra batteries;
Jumper cables;
Duct tape;
Portable battery and phone charger;
Automatic heating pads;
First-aid essentials; and
Non-perishable food and water.
RELATED: Only 50% of Canadians Know What to Do After a Car Accident: Do You?
You and your car might be as ready as ever to withstand the harsh cold season looming ahead, but the weather, road conditions, and other drivers can still be unpredictable. If you want to feel even more protected while driving this winter, make sure you have an Auto Insurance policy that works for all your needs.
PROLINK—Canada's Insurance Connection will help you find an auto insurance solution that suits your lifestyle and your budget. With over 40 years in business and a network of over 30 insurance providers, our team will scour the market on your behalf to make sure you're getting the right protection, from the right insurer, at the right price.
Connect with PROLINK today to learn more!
PROLINK's blog posts are general in nature. They do not take into account your personal objectives or financial situation and are not a substitute for professional advice. The specific terms of your policy will always apply. We bear no responsibility for the accuracy, legality, or timeliness of any external content.