10 Things Your Home Insurance Doesn't Cover
July 25, 2022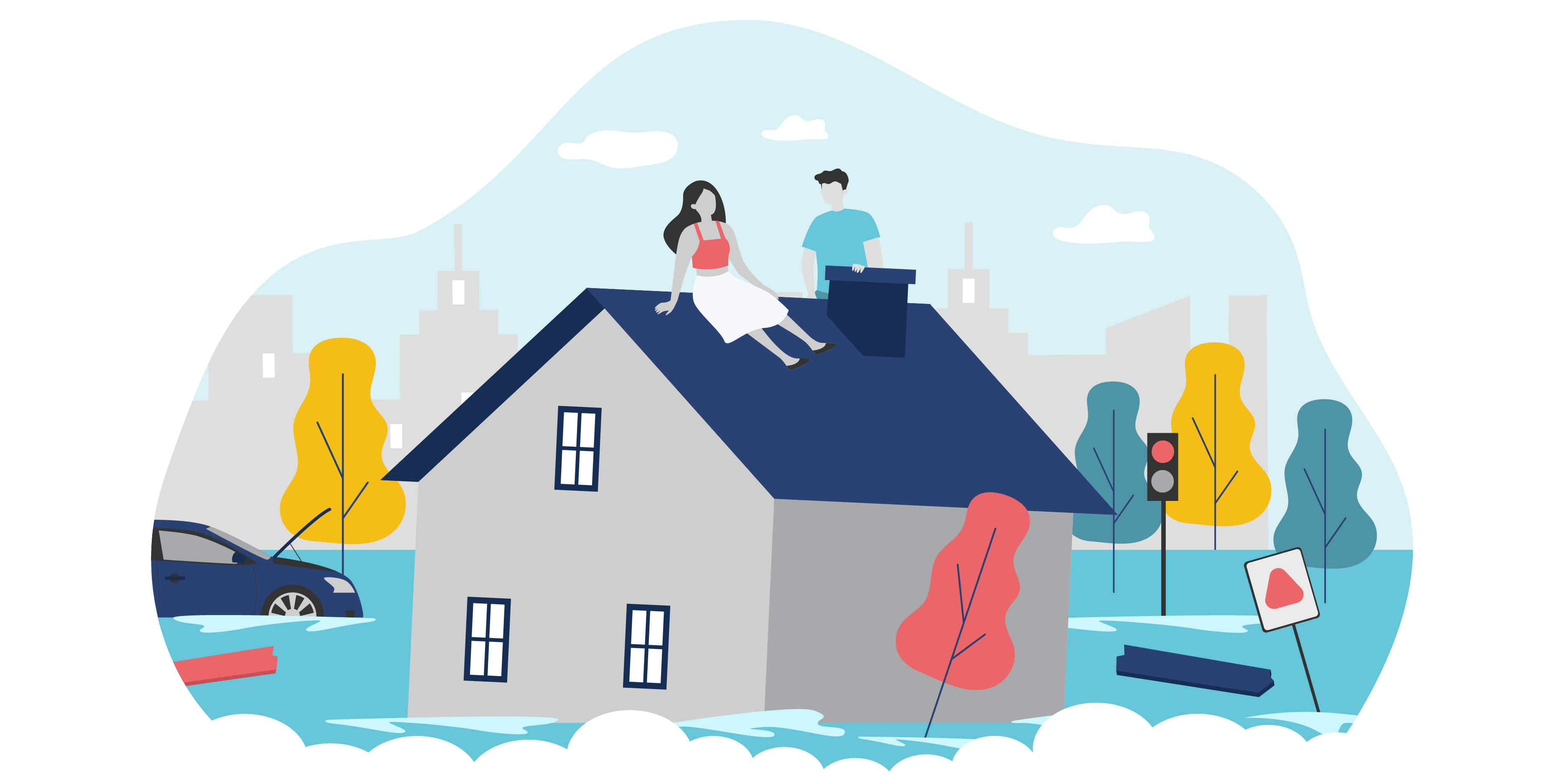 When it comes to your home, you want to be sure that you're protected from any disaster that might strike. But even though Home Insurance covers most things, it doesn't cover everything. And if you're not careful, you could end up being caught off guard by something you didn't know your policy excluded.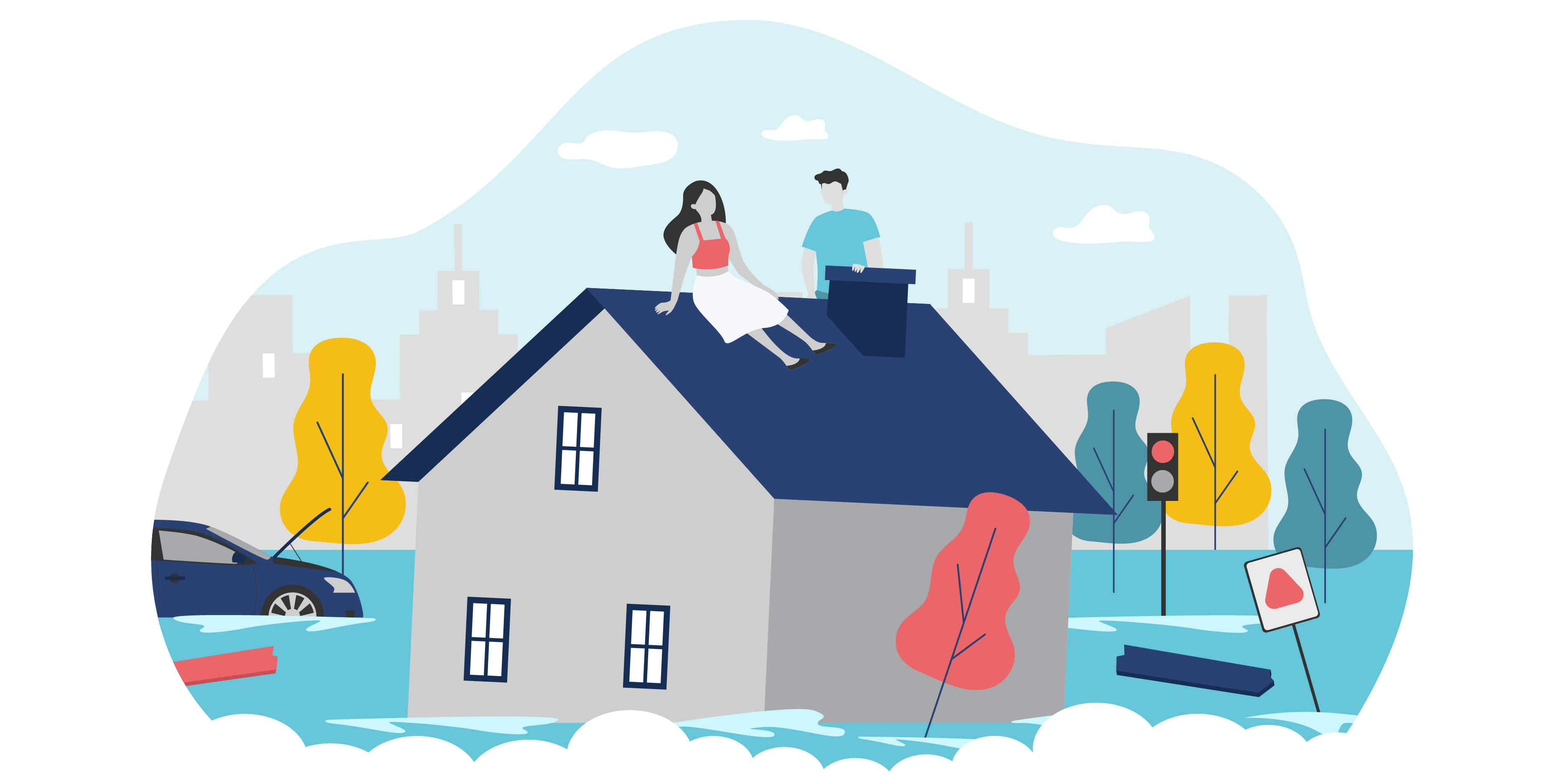 Don't wait until you have to file a claim to learn what your Home Insurance doesn't cover; double-check the details of your policy now, so you're not blindsided in the future. To help you out, here's a list of 10 things that you might be surprised to find aren't covered by standard Home Insurance.
1. Wear and Tear 
Home Insurance is there to protect you from emergencies that can't be avoided, not losses that could've been easily prevented. That means any damage caused by normal wear and tear won't be covered, like rust, corrosion, water seeping into basements, and other gradual deterioration of your home. At the end of the day, you're responsible for regular upkeep and maintenance, so be sure to stay on top of any small issues you notice around the house before they snowball into something worse.
RELATED: 15 Insurance Tips for First-Time Homebuyers
2. Flooding
Those who live in areas close to water or at low-lying elevations are at the highest risk for floods, and should be aware that a basic homeowner's policy may not necessarily offer flood protection. While Home Insurance might cover minor flooding from a burst pipe, it won't cover flooding that's caused by external factors, such as extreme rainfall, hurricanes, an overflowing river, or any water that enters through cracks in your home's foundation.
Standard Home Insurance also won't respond to water damage from sewer backup or sewage waste flooding your home. But the good news is: you can purchase add-ons for overland flooding coverage, as well as sewer backup coverage, so that you're protected no matter what.
RELATED: April Showers Bring May Flowers…And May Floods Too
3. Earthquakes
Although earthquakes aren't common in the majority of Canada, the areas deemed most earthquake-prone are southwestern British Columbia (including Victoria and Vancouver) as well as the Quebec City—Montreal—Ottawa corridor. Unfortunately, standard Home Insurance excludes any damage caused by earthquakes and other earth movements, such as landslides or snowslides. However, you can always purchase earthquake coverage as an add-on to your policy if necessary.
RELATED: 4 Weather-Related Coverages You Might Not Know You Need
4. Frozen Pipes
Most Home Insurance policies require you to either shut off the water supply and drain the plumbing, or arrange for a trusted contact to inspect your home daily and check that the heat is being maintained if you're away for more than a few consecutive days during the colder months. If you fail to do so and end up with extensive water damage because of a frozen pipe, then your claim will be denied by your insurance company—and you'll be left paying thousands out-of-pocket.
RELATED: 6 Tips for Protecting Your Seasonal Property
5. Insect or Rodent Damage
Home Insurance is designed to cover one-off emergencies, not continuous damage over a period of time. That includes any damages to your home caused by insects like termites, or rodents like mice and squirrels. To be on the safe side, take preventative action against pest infestations. Ensure your roof and fences are in good repair and seal any potential entry points in your home or around your property. Remove any sources of food, water, or shelter for pests and try to reduce clutter in areas where pests can hide. If needed, contact a pest control professional for extra guidance.
RELATED: 12 Things You Shouldn't Ignore Before Buying a Home
6. Home Renovations
As a homeowner, it's a good idea to review your policy every year or so. If you've made any major renovations or additions to your home since the last review—if the value of your home has gone up in any way—your current policy might not be sufficient anymore. Let your insurance broker know about any modifications to your property so that they can advise you on whether or not you need additional protections, like higher limits or extra types of coverage for specific risks.
RELATED: 6 Ways to Lower Your Home Insurance Costs
7. Valuable Items
You might have to consider revisiting your policy if you've recently acquired any big-ticket items—this could include jewelry, artwork, electronics, or even appliances. Home contents coverage only insures up to a certain dollar limit (usually about $2,000), and any valuables over that limit won't be covered in case of loss or damage. If you're not sure exactly how much coverage you need, we recommend creating a home inventory using our electronically fillable home inventory checklist.
RELATED: 4 Signs Your Home May Be Underinsured
8. Home-Based Businesses
If you think your Property Insurance will also extend coverage to commercial activities that occur within your home, think again. While Home Insurance might have enough coverage to replace things like your desk or your laptop, it won't apply to business-related items like merchandise, specialized equipment, or machinery.
Don't forget: home-based businesses face many of the same risks as any other business, so you may need separate coverages to protect yourself from commercial losses or damages, like a ransomware attack on your business, or a client sustaining an injury at your home office. For more guidance about your unique needs, please consult with your broker.
RELATED: 8 Frequently Asked Questions About Home-Based Businesses
9. Home-sharing
Planning to turn your home into an income property with home-sharing services like Airbnb or VRBO? Keep in mind: your Home Insurance coverage is based on the assumption that you'll be staying in your own home, so having unsupervised guests could change things. And although some home-sharing apps will provide their hosts with supplemental insurance, it's not a replacement for Home Insurance. Before you post your listing, contact your insurance provider about your rental plans so that it's reflected in your file—and so they can let you know how renting out your home will impact your coverage.
RELATED: 7 Things to Consider Before Buying Home Insurance
10. Cybercrime
Digital crime is on the rise, and it's never been more important to protect your household from cyberattack. If you or any members of your family use personal devices or the internet at all, then you're at risk. Standard Home Insurance doesn't cover damages from cyber threats, such as online fraud, identity theft, malware attacks, phishing scams, cyber extortion, or cyberbullying. That's why PROLINK recommends Cyberboxx™: Home Edition, a comprehensive personal cyber insurance plan designed to help individuals and families recover from the financial and emotional toll of cybercrime.
RELATED: Is Your Household Cyber-Safe?
If you need help finding a Home Insurance policy that works for you, PROLINK has you covered! With more than 40 years in business and a wide network of over 30 insurers, we have the experience and the know-how to get you the right coverage for your home, at the right price. Plus, our dedicated team will help you understand the ins and outs of your policy and answer any insurance questions you may have.
Connect with PROLINK today to learn more!
PROLINK's blog posts are general in nature. They do not take into account your personal objectives or financial situation and are not a substitute for professional advice. The specific terms of your policy will always apply. We bear no responsibility for the accuracy, legality, or timeliness of any external content.