New Year, New Savings: 6 Ways to Lower Your Home Insurance Costs
December 30, 2021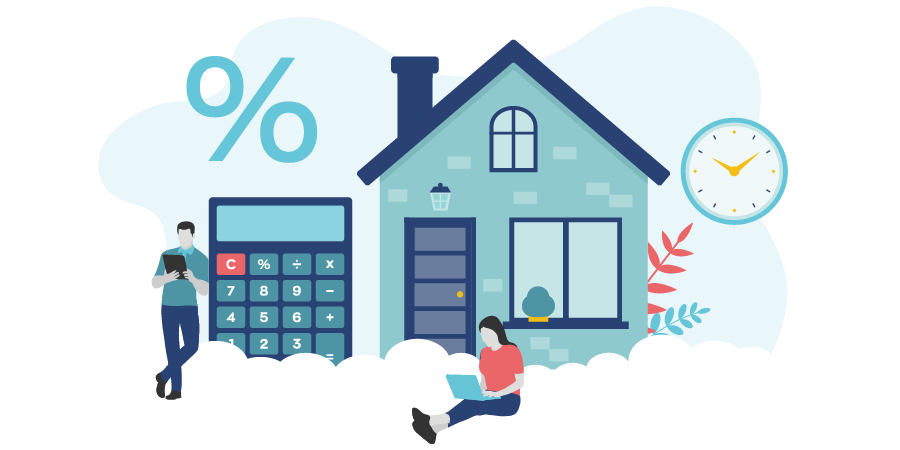 Most people like to ring in the new year with a few resolutions. Run a marathon. Start a business. Make more time for family. One of the big ones? Save more—especially if you went a little overboard during the holidays.
Don't know where to start? We've got you covered. Here are our top six tips to help you cut down Home Insurance costs and kick off a year of savings.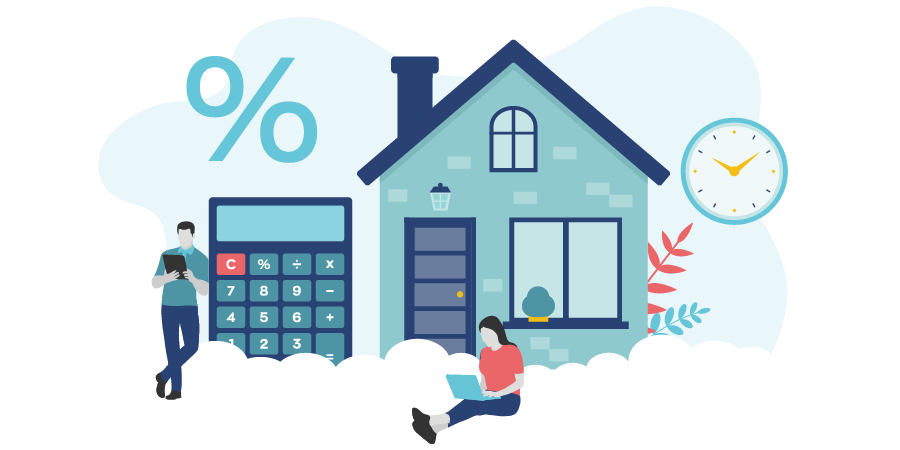 1. Out with the old…
Review your homeowner's policy at the start of the year when you're getting the rest of your finances in order. This way, you can reassess your needs, decrease your limits, and remove any unnecessary coverages to capitalize on more savings.
Remember, your insurance doesn't need to equal what you paid for your house. And if you're insuring your home for its real estate value rather than how much it'll actually cost to repair it, there's a strong chance you're overpaying for protections you'll never use. Doing an annual review can help you determine an accurate replacement cost and make sure that you have enough to fully rebuild without breaking the bank.
PRO Tips:
Trim your coverage where it makes financial sense, but always make sure you have enough for your needs. Don't skimp out on the basics, like coverage for water damage or any regional weather hazards.
2. …and in with the new.
While you're reviewing your policy, don't forget to account for any major purchases, renovations, or additions to your home in the last year. Even seemingly minor changes, like buying a new flatscreen, installing surround sound, or updating the light fixtures, could increase the total value of your property and tack on extra liability.
PRO Tips:
Notify your insurance company of any big modifications to your property. Depending on the changes, you might need to increase your Home Insurance limits and purchase extra coverages for adequate protection, like sewer back-up or flood insurance for your newly finished basement or business insurance if you've opened a home-based business.
We know—it seems counterintuitive to buy more insurance when you're trying to lower your costs. But having proper coverage right off the bat will keep you from having to fork out hundreds out-of-pocket in the event of an unexpected loss and help you save more in the long run.
3. Make a list and check it twice.
Did you get any expensive gifts for the holidays? Whether it's that flatscreen you've been eyeing, a brand new laptop, or a diamond ring, you'll want your big ticket items to be well-protected in case of an emergency. Keep in mind though: your Home Insurance offers contents coverage, but it won't kick in for any exceptionally valuable items over a certain dollar limit, usually about $2,000.
PRO Tips:
Update your home inventory or start one if you haven't already. Remove items you've gotten rid of and add anything new you've bought or received. Include photos, descriptions, and receipts. If the value of your belongings exceeds the limits on your Home Insurance, it might make more sense to have a dedicated Personal Property or Valuable Items policy with custom coverage for specific risks.
RELATED: Do's and Don'ts For Protecting Your Valuables, Holiday Gifts, and More
4. Batten the hatches.
Give your home an annual checkup to make sure it's in good condition. Check all major systems and appliances, including HVAC, electrical, and plumbing. Inspect your basement, attic, roof, foundation, siding, and deck for signs of wear and water damage. Winterize and weatherproof your home to avoid any issues with melting snow or ice.
Regular maintenance won't just increase your home's resistance to extreme weather; it'll make your property less expensive to insure overall and help you catch any minor issues before they turn into a claim. After all, it's much cheaper to salt your walkway everyday than cover the cost of a neighbour's slip-and-fall. Plus, the more secure your home is, the fewer claims you'll have, which means a lower premium over time.
RELATED: 12 Things You Shouldn't Ignore Before Buying a Home
5. Ask about discounts.
A lot can change in a year. Maybe your kids moved out. Maybe you moved into a newly built home or paid off part of your mortgage. Either way, it's worth reaching out to your insurer since you might be eligible for discounts that you didn't even know existed last year.
Insurance discounts vary by provider, but nearly every company offers them so make sure you ask for a list. You can get 5-25% off your monthly premium for anything from installing a smoke alarm to living near a fire station to even being a member of a professional association. In fact, PROLINK offers up to 20% off standard market rates for Home & Auto Insurance through membership with a participating professional association or affinity group. Check out our associations page to see if you qualify.
6. Check in with your broker.
If you're too exhausted from holiday shopping to hunt for a cheaper rate, call up your broker to see if they can help you with your new year's goals. Brokers—like PROLINK—are knowledgeable advisors with access to multiple insurance companies. They can help you identify your needs, explore your options, and compare quotes to make sure you're getting a competitive rate.
With over 40 years in the business, PROLINK has an extensive network of over 30 insurers and can leverage those relationships to find an insurance solution that suits your needs. Plus, if we notice your rates going up over time, we'll proactively search for a better fit to get you the coverage you need and the savings you deserve.
Connect with PROLINK to learn more!
PROLINK's blog posts are general in nature. They do not take into account your personal objectives or financial situation and are not a substitute for professional advice. The specific terms of your policy will always apply. We bear no responsibility for the accuracy, legality, or timeliness of any external content.