6 Common Home Insurance Claims—and How to Avoid Them
November 29, 2022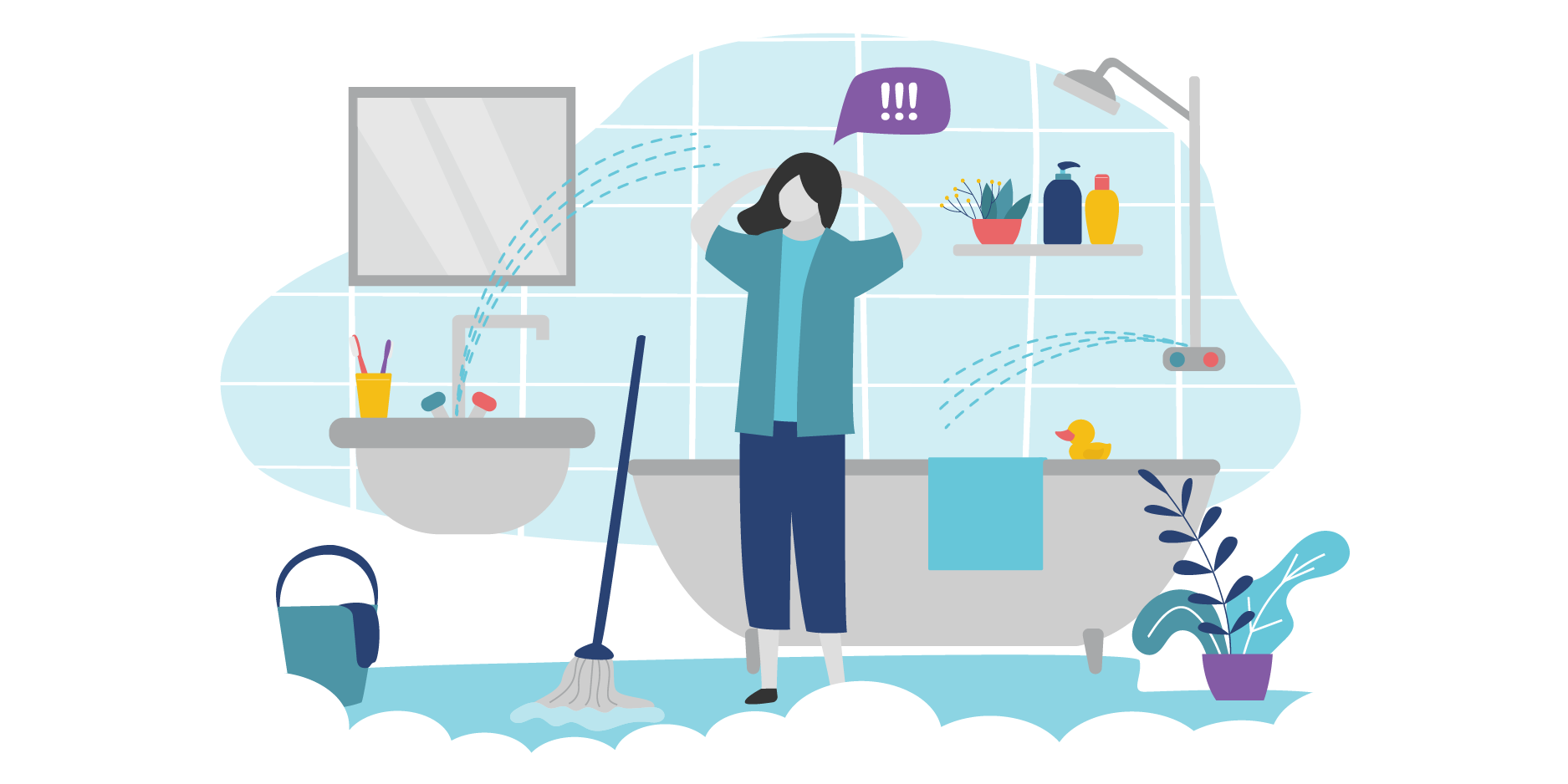 Home Insurance is a necessity for most homeowners, with many mortgage lenders even requiring proof of insurance prior to approval. But it's a product that you never want to have to use. Why? If you're using your Home Insurance, it usually means your home has sustained some kind of damage or loss.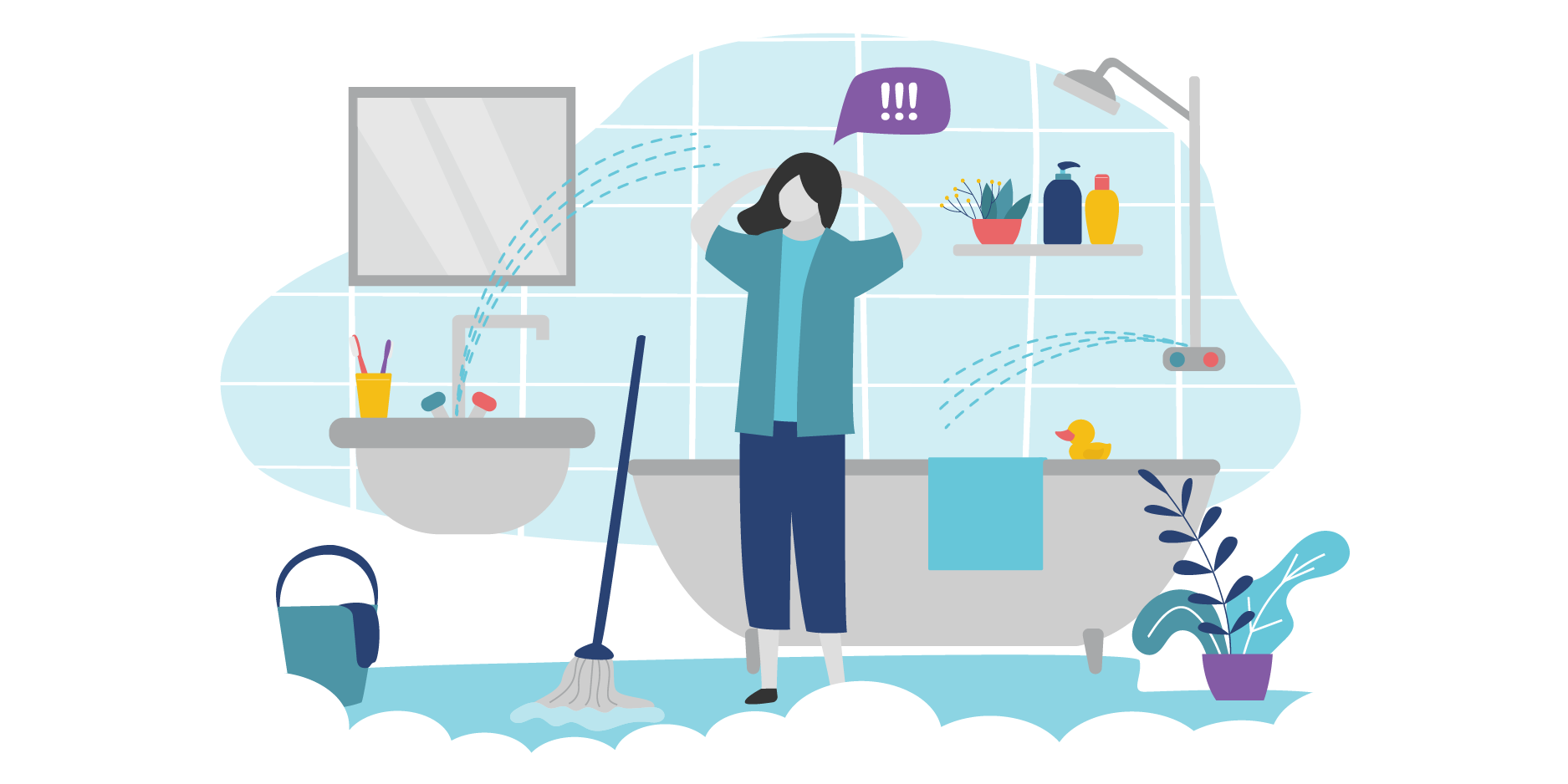 Plus, having too many claims on your record could result in your policy being denied at renewal. Even if you move to a different provider, your insurance history will still be considered—and you might have some trouble getting insured until you're able to keep your record clean for at least a few years.
Although most causes of damage or loss are out of your control, many claims still arise from risks that could have been reduced or prevented with the proper precautions. Keep reading to find out more about the most common home insurance claims, and our tips for avoiding them.
1. Water Damage
Water damage is the number one most common home insurance claim overall, and it can come from many sources around your property, including pipe leaks, drain clogging, external flooding, or even malfunctioning appliances like refrigerators, dishwashers, and washing machines. But although water damage can often be one of the priciest types of damage, it's also one of the most preventable.
Routine maintenance is the key to mitigating water damage in your home. Here are some of our top tips:
Regularly inspect pipes for signs of corrosion, or wear and tear. Have any leaks repaired properly as soon as possible rather than relying on quick fixes.
Use metal-reinforced hoses wherever possible.
Unclog all the drains around your home (showers, sinks, etc.)
Clean out your gutters and make sure your downspouts are pointing outwards and away from the foundation of your home.
Avoid running the dishwasher or washing machine while you're away from home, and never run a bath unattended.
Install a sump pump or backwater valve in your home to prevent water damage and flooding, and you could qualify for a discount on your Home Insurance.
Use smart water sensor technology to access 24/7 monitoring and immediate detection of possible leaks. With PROLINK and Eddy Solutions, you could even be eligible for an extra discount on your Home Insurance.
If you're planning to be away from home for an extended period during the colder months of the year, turn off your water supply before leaving, drain the pipes, and arrange for a trusted contact to check your home daily and confirm that the heating is being maintained. (These conditions may even be required by your home insurance policy to uphold your coverage.)
RELATED: 12 Things You Shouldn't Ignore Before Buying a Home
2. Fire
Fire can be one of the more destructive causes of home insurance claims, and it can also come from many sources around your home. Accidental fires can arise from everyday things like cooking, candles, and cigarette butts, while electrical fires may result from overloaded connections and other electrical issues.
Here are some tips to help you prevent or reduce the potential of fire damage to your home:
Never leave cooking unattended, especially if you're frying with oil—and clean off extra grease to avoid flare-ups.
Keep a fire extinguisher on hand just in case.
Never leave lit fireplaces unattended.
Never leave candles burning unattended, and make sure you only burn candles a fair distance away from anything flammable, such as curtains, woodwork, or plants.
If you're a smoker, avoid smoking indoors and always wet cigarette butts before throwing them away.
Avoid using too many high-energy appliances at the same time on the same electrical circuit.
Make sure to only use surge-protected power strips, as low-quality plug dividers can easily cause an overload.
Regularly inspect power cords for signs of deterioration and have them replaced accordingly.
Never run a power cord under a carpet.
When in doubt, consult with an electrician to have your electrical system inspected—they can also help you add more electrical outlets to your home!
3. Wind and Hail
Mother nature can be unpredictable, and it's no secret that wind and hailstorms can do some serious harm to your property. Not only can these storms directly cause damage to your home, but heavy winds can move nearby objects and cause even further destruction.
You may not be able to control the weather, but here are some steps you can take to help your property withstand extreme weather events and reduce loss:
Regularly inspect and maintain your roof, as this will allow for better protection against wind, hail, and rain year-round.
Before an incoming storm, secure all patio furniture and outdoor equipment—if you have the space, store them indoors.
Trim any trees around your property that could potentially become dangerous during heavy winds.
Bonus: Park your car in the garage whenever possible to avoid any damage leading to potential Auto Insurance claims.
RELATED: How to Storm-Proof Your Home
4. Theft
Theft and vandalism are leading causes of property loss, and it goes without saying that being the victim of such a crime can be both financially and emotionally devastating. But the good news is: with a few simple precautions, you can boost your home security and deter lurking criminals.
Here are some steps you can take to reduce your home's chances of being a target for theft and vandalism:
Make sure all doors and windows are locked, especially when you leave the house or when you go to sleep for the night.
Don't leave extra keys outside. In case of emergency, consider leaving a spare key with a trusted family member or friend for safekeeping instead.
Install deadbolts on all exterior-facing doors.
Install a home security alarm system, and display decals indicating this system on your windows to deter any trespassers.
Install motion-activated lights outside your home, covering as many corners of your property as possible.
If you're planning to leave your property for more than a few days, inform a trusted neighbour so that they can keep a lookout for unusual activity.
5. Slip-and-Falls
If you haven't done your due diligence when it comes to maintenance and upkeep, then you might be held liable if a visitor slips, trips, or falls on your property and injures themselves as a result. As a homeowner, you're responsible for keeping your driveway and walkways safe—especially during the wintertime, when weather conditions can easily turn a sidewalk into a slippery, dangerous surface.
Before a mail courier, delivery driver, or neighbour stops by, be sure to follow these guidelines to ensure your property is free from hazards:
Keep walking paths clear of debris, such as leaves, branches, and rocks.
During winter, keep walking paths clear of snow and ice using salt, shovels, and/or a snowblower.
Inspect your driveway or walkways for surface cracks and get them fixed sooner rather than later.
Make sure all handrails on stairs and porches are in good working order.
Make sure your property has adequate lighting at night.
Place a non-slip doormat on your porch or any other surface that is prone to becoming slippery.
RELATED: The 12 Risks of the Holiday Season
6. Alcohol-Related Claims
Did you know that when you host an event, the actions of your intoxicated guests can become your responsibility? If alcohol is being consumed on your owned or rented property, then you could be held liable for any resulting property damage or personal injuries where alcohol is deemed to be a major contributing factor.
So if you're planning to host a large event at your home, here are some tips to encourage responsible drinking:
Make sure there is a designated driver in each party upon arrival and limit their alcohol consumption.
Provide plenty of non-alcoholic drinks and food options for guests.
Stop or reduce the amount of alcohol served around an hour before you expect guests to begin leaving.
Don't hesitate to stop intoxicated guests from getting behind the wheel, and be prepared to call a cab or use a rideshare app on their behalf.
If possible, have a spare bedroom available in case of any last-minute overnight guests.
For more formal functions like a wedding or upscale party, make sure that anyone serving alcohol at an event in Ontario is Smart Serve certified and knows how to recognize the signs of intoxication.
For maximum protection, consider getting a separate Host Liquor Liability Insurance policy to put your mind at ease and protect yourself as a host.
RELATED: 5 Advantages of Using an Independent Insurance Broker
Now that we've shed some light on these common home insurance claims, we hope you'll take note of some of the ways you can protect your property from damage and loss. But no matter how prepared you are, you never know what surprises might be lurking around the corner. For an extra layer of protection from the unexpected, you'll need a Home Insurance solution that fits your unique needs as well as your budget.
With over 40 years in business and a network of more than 30 providers, you can count on PROLINK—Canada's Insurance Connection as your go-to insurance experts. Our dedicated team will survey the market to help you access the right protection, at the right price, from the right insurer. Connect with PROLINK today to learn more!
PROLINK's blog posts are general in nature. They do not take into account your personal objectives or financial situation and are not a substitute for professional advice. The specific terms of your policy will always apply. We bear no responsibility for the accuracy, legality, or timeliness of any external content.