9 Surprising Things Covered By Home Insurance
September 5, 2023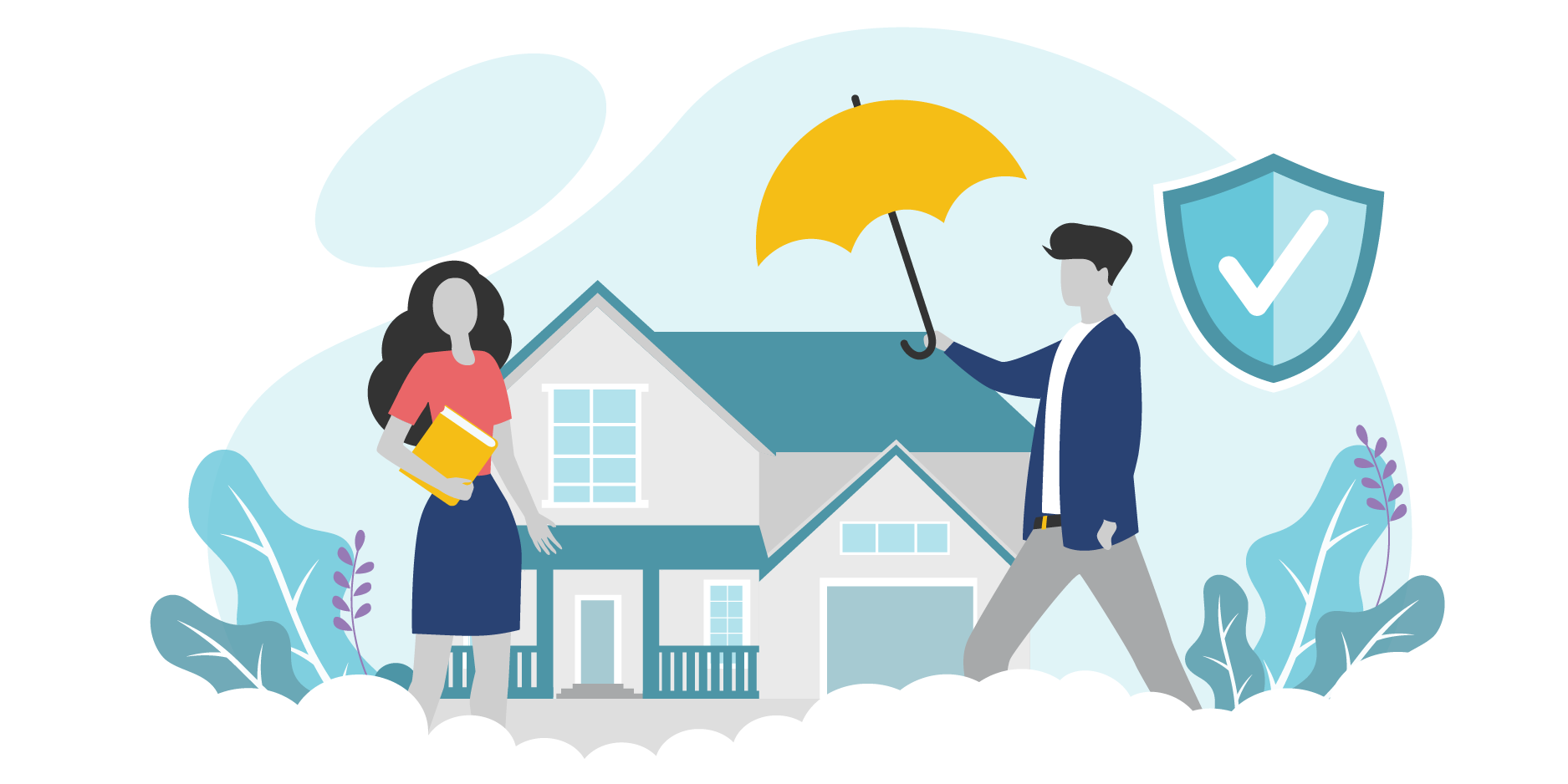 If you're a homeowner, you've probably got a handle on the basics of your Home Insurance coverage: the classics like fire, wind, hail, theft, and vandalism. But how well do you really know the ins and outs of your coverage? Chances are, you don't have your entire policy memorized. And if that's the case, you might be surprised to find out what's actually covered!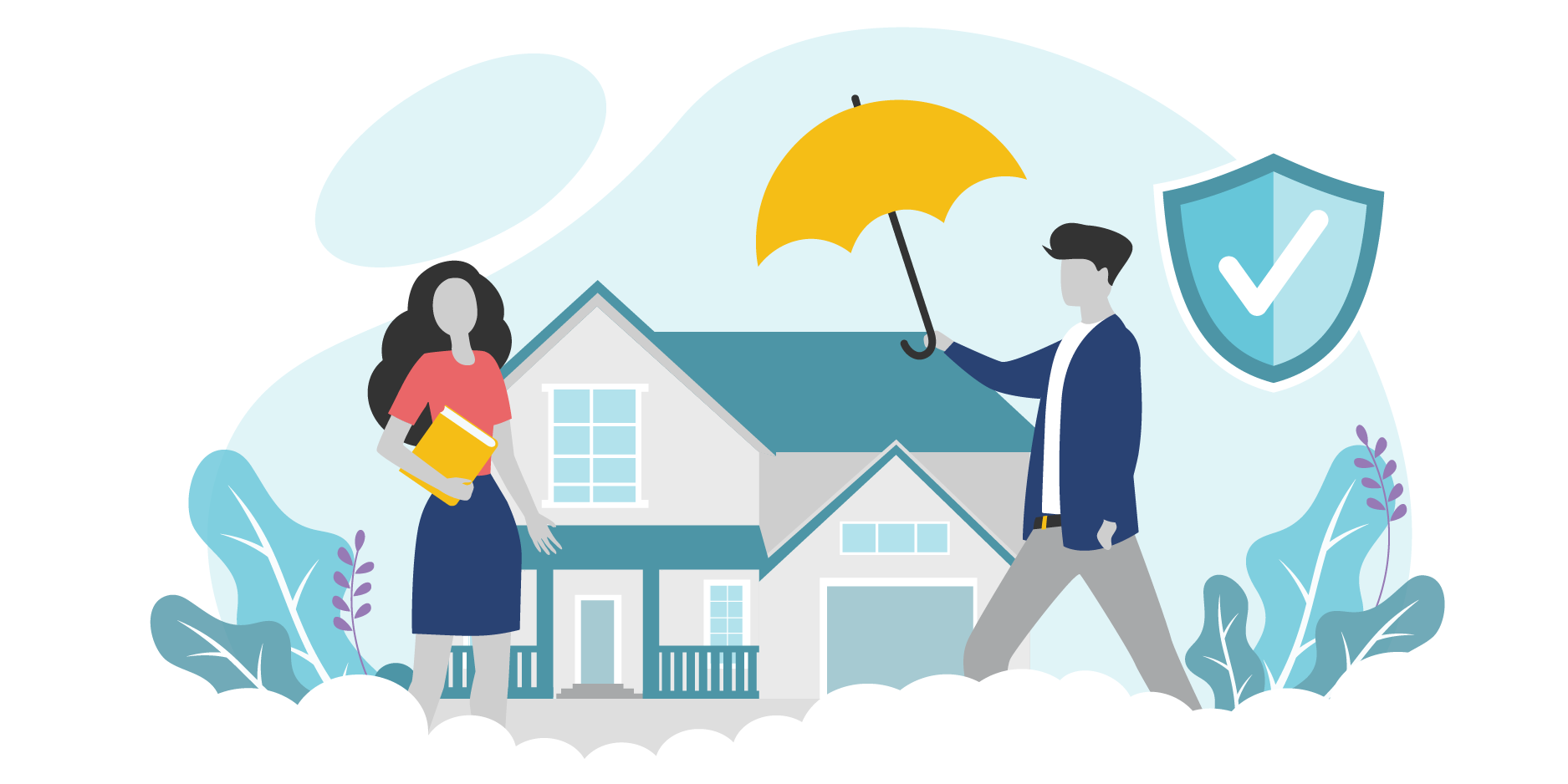 As the number of Home Insurance claims in Canada rises, it's crucial to know what's covered and what's not. Of course, the best-case scenario is that you'll never have to make a claim. But life is unpredictable, so it pays to be prepared for an emergency.
Your Home Insurance coverage isn't just contained to what's within your four walls. To help you out, here are 9 things that you probably didn't know Home Insurance covers:
1. Identity Theft
In today's increasingly digital world, it's never been more important to stay vigilant against the threat of identity theft and online fraud. There's always the possibility of someone stealing your identity (either through the internet or by pocketing your wallet) and wrecking your credit by racking up tons of unauthorized transactions. And if you fall victim to identity theft, you won't just be facing legal costs, but also lost wages from the time spent dealing with this problem and the emotional stress of restoring your credit.
The good news? Many people aren't aware that most insurance companies offer basic coverage for identity theft as part of your Home Insurance policy! Depending on your insurer, identity theft and online fraud could be covered either within your standard homeowner's policy, or as an optional coverage at an additional cost. With this coverage in place, legal fees, mail costs, and lost wages incurred as a result of identity theft would be covered.
RELATED: Is Your Household Cyber-Safe?
2. Spoiled Food
A blackout could happen at any moment for a variety of reasons, like damage to power lines, equipment failure, or extreme weather conditions involving snow, ice, wind, or heat. If a power outage in your home lasts for an extended period, any food that you have stored in your refrigerator and freezer could thaw out and spoil, especially if the blackout occurs when you're away from home.
In the event of a blackout, be sure to note down the quantity and price of all the food items that have gone bad due to the power failure—your insurer might be able to reimburse you! But keep in mind, this type of claim will likely come with a deductible that you'll have to pay upfront, so it might be worth it to simply replace the food out-of-pocket instead of filing a claim.
RELATED: 10 Factors That Affect Your Home Insurance Premiums
3. Your Belongings (even when they're not at home)
You might already know that your Home Insurance extends to your personal belongings—but believe it or not, those belongings are covered even while they're temporarily outside your home!
Whether your bike is stolen while you're out, a piece of decor is lost while moving, or your luggage goes missing on vacation, your personal property could still be protected under your homeowner's policy, as long as you have the proper contents coverage. Additionally, if your car is stolen, any of your personal belongings left inside would be covered under your Home Insurance.
RELATED: 4 Signs Your Home May Be Underinsured
4. Your Dependents' Belongings (even if they're not living with you)
If your child has temporarily moved away for college or university, anything they take with them from home could still be covered under your homeowner's policy. Even if they're over 18, as long as they are enrolled in school and haven't moved out of your home permanently, your Home Insurance coverage will travel with them to their dorm or residence.
Similarly, if you have elderly parents in an assisted living facility who primarily depend on you for financial support, your Home Insurance may extend to their belongings as well.
RELATED: 6 Frequently Asked Questions About Secondary Driver Insurance
5. Landscaping and Other Structures on Your Property
Your Home Insurance doesn't only apply to your physical house—it also includes landscaping like trees, hedges and features, such as fountains or statues, as well as any mailboxes, decks/patios, detached garages, sheds, greenhouses, gazebos, or guesthouses on your property.
RELATED: 6 Tips for Protecting Your Seasonal Property
6. Emergency Accommodations
After a fire, flooding, accident, or other natural disaster, your home may be deemed unlivable because of the damages. If so, you and your family will likely need a temporary place to stay, like a hotel or a rental property, for months or even years if extensive repairs are needed.
If you have coverage for additional living expenses, your Home Insurance will cover the cost of emergency accommodations and other living costs until you're able to return to your home.
RELATED: 8 Tips to Protect Your Property from Wildfires
7. Lock Replacement
If your keys get stolen, your home is broken into, or your locks are damaged, check with your broker to see if your Home Insurance policy will cover or reimburse the cost of replacing your locks. This could even apply to your car locks, provided that your car is located on your property.
RELATED: 7 Things to Consider Before Buying Home Insurance
8. Lawsuits
Most standard home insurance policies include personal liability coverage for all members of the household—including children and pets. That means that your policy will cover legal and medical expenses in the case that you, your pet, or any member of your household causes unintentional property damage or injury against someone who does not reside in your home. For example, if your dog bites a delivery person, or if your kid accidentally breaks the neighbour's window with a baseball.
This also applies to features of your home that are at higher risk of injuring visitors, such as a swimming pool or trampoline. But be sure to keep your insurer in the loop when you make any changes to your home, or if you get a new pet, as some dog breeds and exotic pets may be excluded from coverage. If you have people over often, it's worth it to make sure you're protected in case someone is ever injured on your property and you're found legally liable.
RELATED: 12 Things You Shouldn't Ignore Before Buying a Home
9. Gravestones and Urns
Even if they're located outside of your property, funerary items such as gravestones and urns are still usually covered under your Home Insurance. And if they're damaged, vandalized or stolen, your policy will cover the replacement or repair cost so long as you have the proper coverage in place.
RELATED: 5 Advantages of Using an Independent Insurance Broker
Home Insurance is one of the best investments you can make to protect not only your home, but your finances in the long run if there's an emergency. And in order to get the most out of your policy, it helps to know the specific items you're covered for.
But don't forget: every insurance company and policy are different, so not everything on this list will be covered in every scenario. Be sure to check the details of your policy to learn more about which coverages apply to you.
Want to make sure your property and belongings are well-protected? Let PROLINK help you find the Home Insurance policy of your dreams! With more than 40 years in business and a wide network of over 30 insurers, our experienced team of advisors will help you read the fine print of your policy and answer any questions or concerns you might have. No matter where you're coming from or what you're looking for, we'll guide you to the right coverage, at the right price, from the right insurer.
Connect with PROLINK today to learn more!
PROLINK's blog posts are general in nature. They do not take into account your personal objectives or financial situation and are not a substitute for professional advice. The specific terms of your policy will always apply. We bear no responsibility for the accuracy, legality, or timeliness of any external content.