How long can tech start-ups get away without insurance?
September 20, 2022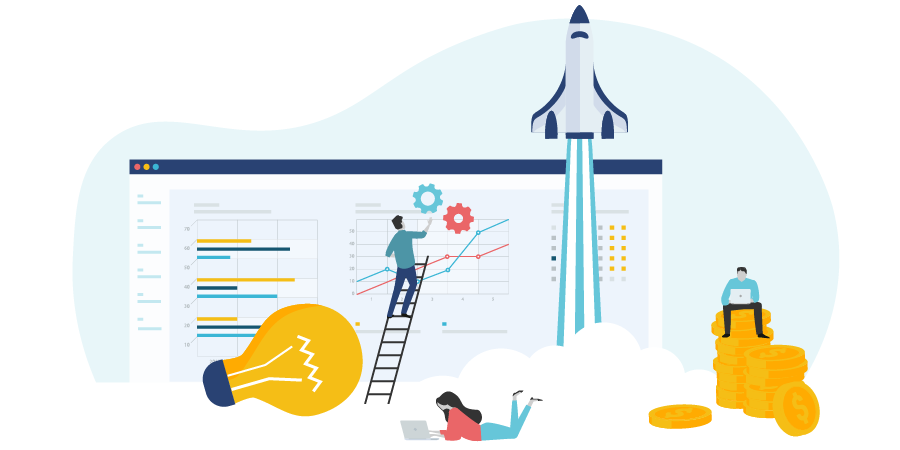 Running a start-up is no easy feat. You've got products to market, investors to please, and employees to pay, but not a lot of time or funds to make it happen. Getting insurance is probably dead last on your list of to-dos, especially if you're trying to make your seed money stretch.
In fact, most tech firms don't even think about insurance until it becomes a third-party requirement or until they've been hit with a major lawsuit. And by then, it might be hard to find the right coverage for your needs—and at the right price too—or an insurer that really understands the demands of your field.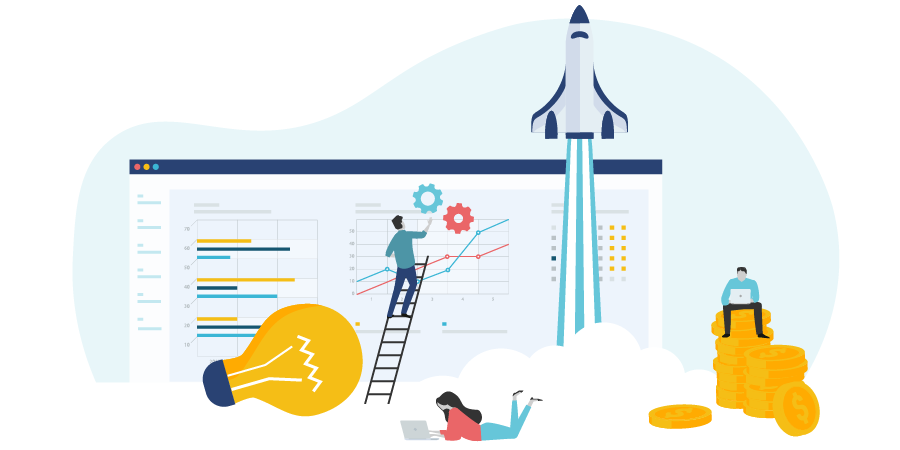 But in an industry where things can change overnight, there are hundreds of exposures that could make or break your firm. And if you're not adequately protected, you could lose everything you've worked so hard to build before you even have a chance to make your mark.
Whether you provide tech services, advice, or products, insurance is a critical part of your risk management strategy to ensure your company matures out of the start-up and growth stage into the next phase of business life. Don't believe us? Here are some key organizational risks every tech start-up should be worried about—and what you can do about it.
1. Lost Business
Given the experimental nature of tech products, start-ups need to have a certain level of structure and risk control in place to secure lender funding. But with low cash flow and a tight timeline, most first-time entrepreneurs opt for the cheapest policy possible with the minimum requirements needed to check investors' boxes. Even worse? After the initial set-up, they renew every year like clockwork, without accounting for any organizational changes.
But as your firm evolves, your exposures will evolve. And the policy you had when you got your first or even second round of financing won't be enough as you obtain venture capital, hire more staff, and take on new accounts. Plus, if you're negotiating with major corporations, clients, or investment banks, they may insist on higher limits of insurance as a condition of your contract.
Unfortunately, most companies underestimate just how tough it is to find the right coverage. If your current insurer can't match your needs, it could take weeks for you to find a new provider, apply for coverage, and work out pricing. Plus, a new policy may not always cover your previous work. And while you're tied up looking for more coverage, prospective clients or investors might not be willing to stick around. That means you won't just be losing time or momentum that could help you reach your goals; you'll actively be losing financing or profits that will move your business forward.
2. Contractual Liability
"Go big or go home." That's the mentality for most start-ups. More than any other industry, tech firms face constant pressure to remain innovative, disrupt markets, and push the envelope. With lofty goals in an ever-changing environment, you've got to hit the ground running or risk falling short of your competitors. That means you might occasionally oversell your products or services to grow your revenues and client base. You might agree to things you shouldn't or ignore the fine print just to get the ball rolling. After all, that's what business is all about: making leaps and hoping for the best.
But what if you can't deliver? What if you're running behind on schedule? What if supply chain issues keep you from getting the materials you need to execute? Or what if a feature or an enhancement you promised turns out to be more complicated than you realized? Even if you've worked to the best of your knowledge and ability, your client could still sue you for breach of contract or failure to fulfill your professional obligations if you don't meet the agreed-upon design, performance, or functionality requirements. And you'll be hard-pressed to win your case if they can prove that your oversight caused financial harm.
3. Defective Products
Whether you design, develop, or distribute software, potentially hundreds of people could be using your systems to run critical functions. That means the trickle-down effect of a software glitch or a bug in your code could be catastrophic. All of your clients—and your client's clients—could be impacted, much like the Log4j vulnerability.
But as the provider of tech services, you're not just responsible for building software, you're also responsible for keeping them up and running—and for any business disruptions that may arise if you fail to do so. And if there's downtime, clients could sue you for negligence, lost revenue, or even property damage or injury caused by a system outage. For example, faulty tech in a warehouse could lead to production issues, supply chain delays, or even safety hazards. Defective programming in healthcare facilities could leave you liable for jeopardizing patient care.
To be clear, the fact that your software contains a defect doesn't automatically mean that you're negligent. In order for a lawsuit to be successful, a client would have to prove that your actions fell short of your standard of duty as a tech firm (i.e. failing to test if your products were free from defects or neglecting to notify clients once you knew about a flaw) and that your services weren't performed as promised.
RELATED: Tech Firms & Bug Bounty Hunters: Where does your liability end?
4. Onboarding
Tech firms are heavily reliant on human capital to meet client demands. But technical staff and c-suite executives with the specialized qualifications you need are hard to find, especially amidst the talent war and a growing skills shortage. Retention is also a challenge; once you find the right people, it's even harder to hold onto them since top tech employees are constantly being poached by recruiters.
If you can't find the right talent at the right time, you'll have to settle for available talent and teach them on-the-go. But given the fast pace of start-up life, you might not have a formal onboarding program, clearly documented procedures, or even the time to sit with someone one-on-one. And a weak foundation, coupled with little-to-no training, is a recipe for disaster.
New hires that aren't adequately prepared or fully aware of your firm's procedures could make simple errors, accidents, or security slips that aren't caught if there aren't enough folks around to audit their work. From there, the problems could spiral. Mistakes and accidents could lead to missed deadlines, unhappy clients, and maybe even a major lawsuit for errors, omissions, or poor work.
RELATED: How much will a bad hire really cost your business?
5. Cyber Risk
Cyber risk is a major threat for tech firms, particularly for start-ups and SMBs who may not have the resources to invest in adequate security safeguards of the staff to maintain daily upkeep. While larger corporations can afford to be proactive, smaller businesses might have to sit and wait for cyberattacks to happen or for bug bounty hunters to come out of the woodwork before they're even aware of an underlying security issue.
But no matter how strong your controls are, it only takes one corrupted file, bug, or vulnerability to compromise your security perimeter. And even if you can patch things in-house, a major network rebuild is costly and highly disruptive. You'll have to shut down operations until you can get back up again, which will be a huge drain on your clients and your reputation.
Plus, there's always a possibility a threat actor could become aware of the vulnerability and exploit it before you have a chance to fix it. Once they're in, they could encrypt or threaten to release your data unless you pay a ransom. And in the event of a breach or a ransomware attack, you won't just be dealing with regulatory fines, lost data, or business interruption—there's also legal action. If confidential third-party information is exposed, affected parties could sue you for failing to safeguard their data or making them vulnerable to attack, even if you're not at fault for the breach.
RELATED: The Consequences of a Breach: Can your business survive a cyberattack?
6. Employee Allegations
Tech firms are known for having a more casual or unstructured work culture that's hard to replicate. But while fast-paced and informal environments can stimulate innovation, they also expose you to employment-related risks. And start-ups are even more vulnerable since they don't usually have the HR tools necessary to prevent employment claims or the legal departments to deal with them head on.
Here's why: in young firms with fewer than 50 workers, responsibilities and processes—safety, HR, and more—are less defined. Folks are wearing multiple hats and there isn't always a dedicated person for a specific task. Business Owners are committed to their cause and expect the same from their employees; work-life balance may go down the drain. And depending on your size, you may even be operating out of a smaller space, with lots of personalities in the mix.
No matter how tight-knit your staff is, you might just be one inappropriate comment, bad joke, or micro-manager away from a claim. Even if you run things by the book or have strong oversight over your staff, there are opportunistic folks out there who might see this as a chance to take advantage of your company or right a perceived wrong in their compensation plan. And the more employees you bring on, the more risks you'll have.
RELATED: What does turnover have to do with business liability?
High-Growth Firms Think Ahead:
As a Business Owner, you might be used to taking risks. But operating without insurance, or without enough insurance, is one you shouldn't even consider. Whether you're at fault or not, you'll still have to defend a lawsuit, tying up valuable resources that you can't afford to expend—resources that could be better spent growing your start-up. And lawsuits aren't just costly or inconvenient; they can also destroy your reputation and scare off potential investors and clients.
Ultimately, insurance isn't a luxury or an expense that you can save for later; it's a business investment that'll help you work towards long-term stability and success. After all, you have to spend money to make money—and that includes making sure your company is well-protected in case of an emergency or a legal hazard, whenever it happens.
With a solid policy right off the bat, you can proactively plan for insurance costs and claims instead of reallocating funds or scrambling for coverage when you need it most. You can respond to lawsuits quickly and effectively without losing momentum. And you'll have a safety net that inspires lender trust and strengthens your chances of finding the right partners for sustainable growth.
The Right Coverage for Your Needs:
The right policy will help you avoid financial strain and ensure that legal action won't jeopardize your company, your standing, or your financial well-being. At the very least, every tech firm should have the basics:
Additionally, as the leader of a start-up, you've probably invested a lot of your personal resources in your business. If things go south, you may have to pour more money into the firm to keep it afloat. Or you could be held liable for any financial losses. Either way, both your personal and corporate assets could be at stake.
That's why we also recommend that all start-ups consider Directors & Officers (D&O) Insurance to protect your business leaders and board members if they're personally sued for any actual or alleged wrongful acts in managing the company. D&O Insurance also comes bundled with Employment Practices Liability (EPL) Insurance to protects your organization from claims made against you by employees, such as discrimination, harassment, wrongful termination, and more.
How We Can Help You:
Every tech firm is different and the right policy for your needs will depend on a variety of factors, including your size, location, operations, the industries you serve, and more. And as a start-up, you might have trouble finding an insurance company who understands your business model or the continuously evolving requirements of your industry. That means you could end up overpaying for coverage that you don't need or that you'll quickly outgrow.
That's why it's critical to work with a risk advisor that specializes in the technology sector. With 40 years of experience and over a decade of serving technology firms, a licensed broker can help you navigate industry trends and become resilient in the face of change. Our dedicated team of advisors will stay on top of emerging threats, legislations, and innovations that could affect you. We'll also share what steps other start-ups in your industry are taking and provide you with comprehensive insurance and risk management solutions that align with your strategic objectives and budget.
As you grow to new levels of sophistication, we'll help you reassess your needs and readjust your strategy to scale with your leadership, people, and processes. With greater insight into your risk landscape and a dedicated partner by your side from formation to maturity, you can confidently stay ahead of the curve. You can work to control your exposures—and your costs—long-term. You can focus on what's most important: your business.
To learn more, connect with PROLINK today.
PROLINK's blog posts are general in nature. They do not take into account your personal objectives or financial situation and are not a substitute for professional advice. The specific terms of your policy will always apply. We bear no responsibility for the accuracy, legality, or timeliness of any external content.