Employment Practices Liability Insurance: What is it, What's Covered, and What's Not?
October 7, 2021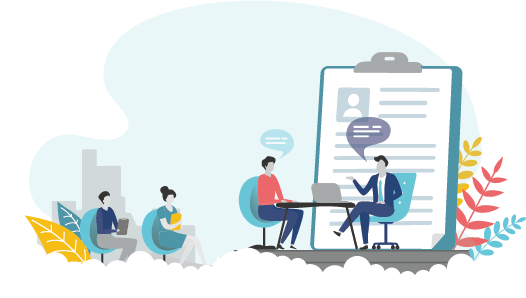 It's not easy running a business. We all know how aggressive clients can be—but employees can be equally as unpredictable. When tensions run high in a workplace environment, things can get ugly pretty quickly.
No matter how much you trust your team, even if you handpicked them yourself, you might just be one close call away from being sued. And these days, it's not hard to get the Ministry of Labour involved and suddenly, you're out thousands of dollars in legal fees and lost business.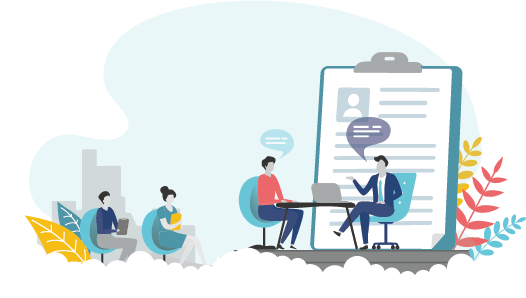 How do you pay the defence costs? How do you clear your name and protect your reputation as a fair employer? Your general liability policies won't cover you for any staff allegations.
That's where Employment Practices Liability Insurance comes in. Keep reading to learn more about what it is, what's covered, and what's not.
What's Employment Practices Liability Insurance?
Employment Practices Liability (EPL) Insurance protects your business from employee allegations, including discrimination, harassment, performance and promotion disputes, and more. Claims can be filed by past, present, and prospective employees as long as they feel their rights have been violated in some way, whether that's by a fellow employee or the company itself.
EPL Insurance will cover your defence costs, judgements, and settlements regardless of the outcome of the case, but won't reimburse you for any penalties suffered or court-awarded compensation or severance payments.
What does Employment Practices Liability Insurance Cover?
EPL Insurance will shield your business from actual or alleged claims of:
Discrimination: Unfair treatment, exclusion, or preference due to a personal characteristic, such as race, ethnicity, religion, sex, sexual orientation, gender identity, age, disability, pregnancy, genetic information, and more.

Workplace or Sexual Harassment: Unwelcome conduct that is offensive, embarrassing, humiliating, or demeaning to the targeted individual(s). Harassment can be physical or verbal and includes bullying, unwanted sexual advances, and requests for sexual favours.

Wrongful Demotion, Discipline, or Dismissal: When an employee believes they have been demoted, reprimanded, or fired for unlawful reasons that have nothing to do with their work performance or that go against the terms of their employment agreement.

Failure to Employ or Promote: When an employee believes they have not been hired or promoted for unlawful reasons that have nothing to do with their performance or ability. Most failure to employ or promote lawsuits arise from allegations of disability discrimination.

Deprivation of a Career Opportunity: When an employee alleges their employer failed to provide specific types of training necessary to advance their career.

Retaliation: When an employee claims they are being punished, harassed, or discriminated against by their employer for whistleblowing or speaking up about a workplace issue. Most retaliation claims are tied to demotions and pay cuts.

Defamation: When an employee accuses an employer of libel or slander, that is, making false written or verbal statements that damage an employee's reputation or character in any way.

Invasion of Privacy: When an employee feels their employer has violated their rights to privacy, confidentiality, and seclusion, usually by searching through their desk, monitoring their computer's usage, conducting video surveillance in the office, or publicly disclosing private facts.

Negligent Supervision: When an employee accuses an employer of knowingly and intentionally allowing dangerous or harmful conduct to occur in the workplace, such as property destruction or failure to create or enforce safety policies.

Negligent Evaluation: When an employee believes their performance was unfairly assessed and that they received an excessively negative or inaccurate review for unlawful reasons.

And more.
What's not covered under Employment Practices Liability Insurance?
EPL policies typically exclude:
Punitive Damages: While EPL will cover your legal costs, it won't cover any civil or criminal fines or regulatory penalties associated with illegal, fraudulent, or malicious actions.

Employee Mistakes: EPL won't kick in for any allegations of errors, omissions, or negligence faced by your business, even if the mistake in question was caused by a staff member. Only Professional Liability Insurance will respond to these types of claims.

Third-Party Injury or Damage: Your policy won't apply if an employee was involved in a claim relating to third-party injury or property damage. This is covered under Commercial General Liability Insurance.

Employee Injuries: You'll need to look into Workers' Compensation programs for any employee injuries or illnesses that happen on-the-job.

Business Crime: EPL policies won't cover any workplace fraud, embezzlement, or other criminal actions committed by dishonest employees, executives, and vendors. For that, you'll need Crime Insurance.

Independent Contractors: In general, EPL only applies to your own internal employees, not independent contractors or freelancers. However, PROLINK's EPL program has a unique advantage for staffing firms, with up to $250,000 in coverage for temporary employees or anyone working on assignment.
Who needs Employment Practices Liability Insurance?
While large corporations usually invest in EPL Insurance given the sheer volume of their staff, small-to-medium sized businesses (SMBs), particularly those with fewer than 50 workers, might be more reluctant if they feel they already have strong oversight and control over staff.
But regardless of size, trade, or industry, no business is immune to employee lawsuits. And SMBs are even more vulnerable since they don't usually have the HR tools necessary to prevent employment claims or the legal departments to deal with them head on.
No matter how effective your screening processes are or how well-managed your staff is, you can't account for everything. Sure, your company might be tight-knit. Sometimes it probably even feels like you're one big family. But it only takes one inappropriate comment or off-colour joke from a rogue manager to trigger a claim.
The bottom line? Whether you have a staff of 5, 50, or 500, any company that has employees should consider EPL Insurance as part of their risk management strategy.
Why do you need Employment Practices Liability Insurance?
In today's business climate, EPL coverage is vital for every organization. Why? Bad news travels like wildfire and the ensuing media frenzy can take on a life of its own. Even if your company doesn't make headlines, if an employee is upset, they can still hop online and smear your name.
And while social media has made it easier for those who have been mistreated at work to speak out, there are opportunistic folks out there who might see this as a chance to take advantage of your company or right a perceived wrong in their compensation plan. As a result, employee claims have been steadily rising for the last few years.
Whether you're at fault or not, you'll still have to defend. And without an EPL policy, you'll be subjecting your business to a costly and time-consuming lawsuit that could drain your finances and tarnish your reputation. And as more and more employees become aware of the situation, negative publicity could also lead to decreased productivity, a hostile work environment, and lower morale company-wide.
What's the difference between EPL, Workers' Compensation, and Employer's Liability?
It's important to note that EPL Insurance is different from Workers' Compensation and Employer's Liability, which are both focused on employee injury. Here's the difference:
Employment Practices Liability Insurance: Protects your business from employee allegations, such as discrimination, harassment, wrongful termination, and more.

Workers' Compensation: A legislation that is designed to protect employees from the financial hardships associated with work-related injuries and occupational diseases. Workers' Compensation provides benefits, medical, care, and rehabilitation services to anyone that becomes injured or ill on-the-job.

Employer's Liability: Employer's Liability protects your business if an employee becomes sick or ill on the job due to employer negligence. It is an optional coverage that is generally included with most Commercial General Liability policies and will provide funds for medical expenses, defense costs, judgments, and settlements for an additional fee. Learn more here.
The fact is: small employers are sued everyday. And even if you think the risk is small, if you employ anyone besides yourself, you'll need Employment Practices Liability Insurance to truly protect your business. After all, more employees means more risks. And the bigger your staff is, the harder it is to spot unethical behaviour.
Maybe an employee felt wronged or mistreated. Maybe they felt unsafe. Or worse, maybe they were wronged or mistreated by someone else and you didn't pick up on it.
With a strong EPL policy, you can respond to a claim effectively and immediately, offset your losses, and build brand strength. To learn more, connect with PROLINK. With over 40 years of experience, we've seen it all. Every risk, every allegation, and every solution. No matter where you're coming from or how complex your risks are, we can connect you to the right coverage from the right insurer at the right price.
PROLINK's blog posts are general in nature. They do not take into account your personal objectives or financial situation and are not a substitute for professional advice. The specific terms of your policy will always apply. We bear no responsibility for the accuracy, legality, or timeliness of any external content.