The 4 Most Common Business Crime Myths
June 9, 2020
Picture this: an accounts payable clerk in your firm receives an email from an existing vendor advising that they've changed banks. The email contains a corporate letterhead with their account information, old and new, and instructions on how to update them, so you approve the changes. Months go by and the vendor calls to follow-up—they haven't been paid for months! Turns out, the vendor never changed banks. But the clerk has fraudulently pocketed $250,000 and now you're being sued for negligence and breach of contract.
How do you reimburse your client? How do you save face? And more importantly, how do you protect your business? That's where Crime Insurance comes in.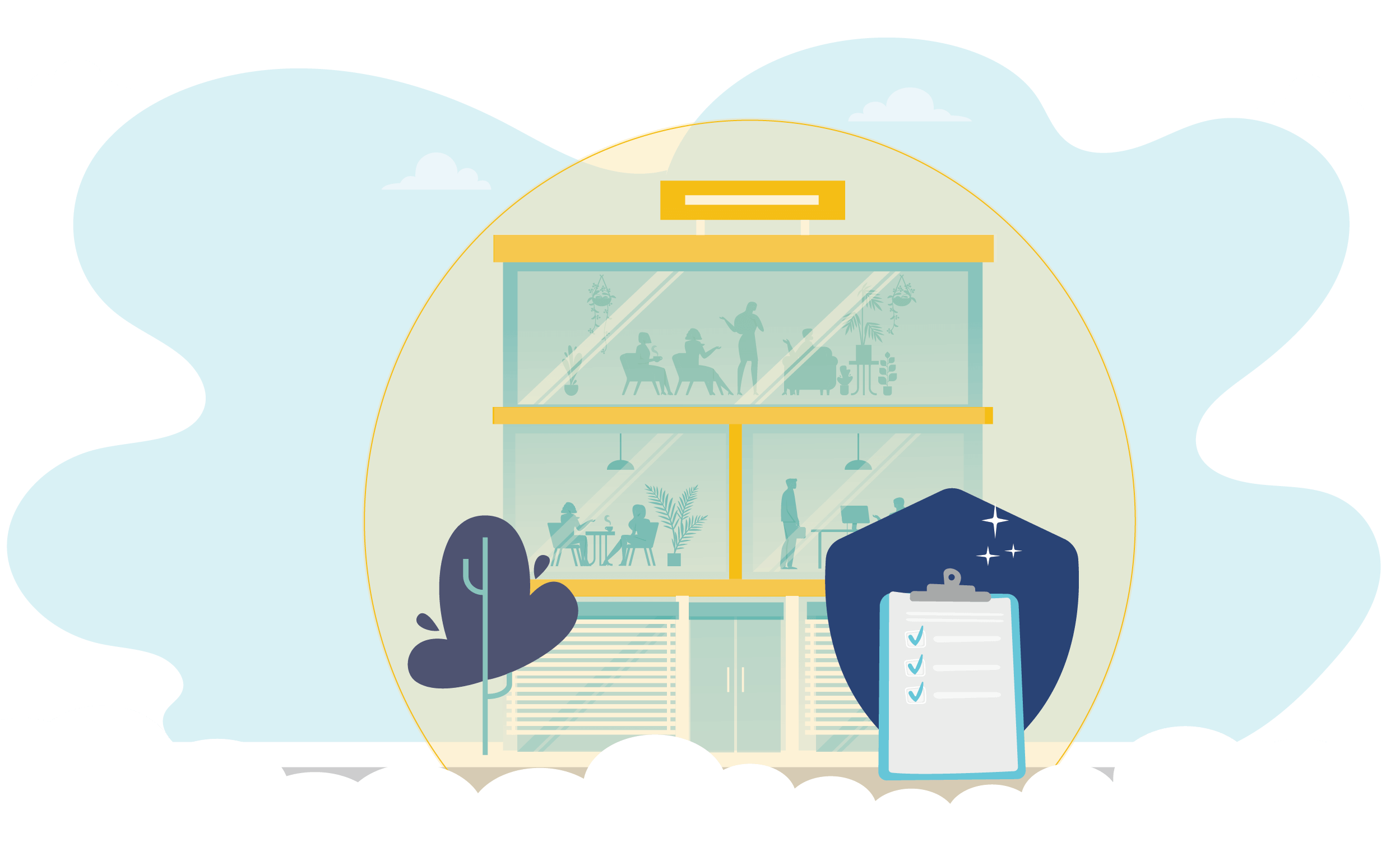 What is Crime Insurance?
Crime Insurance–also known as commercial crime, business crime, employee dishonesty, and fidelity insurance, to name a few–protects organizations from intentionally wrongful, dishonest, and criminal actions committed by company employees, executives, or owners, such as theft, forgery, extortion, embezzlement, and any other fraudulent activities.
Crime is a critical, yet overlooked, coverage for most companies. But whatever the reason–greed, need, or opportunity–a scheme by even your most "loyal" worker can have a devastating impact on your bottom line. And your business shouldn't have to suffer for someone else's dishonesty. Here's why most businesses skip out on Crime Insurance–and why they shouldn't.
1. "But we don't have any cash on hand."
One of the biggest misconceptions about fraud? Organizations with minimal cash exposure don't need it. But as companies implement online payment systems, fraudsters have moved toward computer-based fraud–which rarely involves cash.
Besides cash theft, business crime includes:
Misappropriation of Assets: Theft of company assets, like cash, services, inventory, equipment, property, vehicles, and time. Examples of this include: falsifying expense reports, purchase order schemes, credit card abuse, cheque forgery or tampering, and more.

Corruption: When an owner, executive, or employee abuses their power to subvert the decision-making process for personal gain. Examples include: kickbacks, bribery, product substitution, and collusion.

Financial Statement Fraud: When balance sheets, income statements, and the like are altered with the intention of skimming funds. Examples include: falsifying sales records, inflating assets and invoice accounts, overbilling, unauthorized billing, money transfers, and more.

Benefits Fraud: Fraudulently filing a claim for a covered treatment or service.

Worker's Compensation Fraud: Exaggerating injuries or disabilities incurred at work or falsely claiming injuries and disabilities were incurred at work to obtain compensation pay.

Data or Intellectual Property Theft: Stealing and selling confidential information to a competitor or copying confidential data (e.g. contacts, credit card numbers) to sell or use.

AND more.
2. "But I trust my staff."
And we're not saying you shouldn't. Crime Insurance isn't about whether or not you trust your employees–it's about being protected no matter what.
Every business owner wants to believe that their employees are honest and hardworking, especially if they've been handpicked. Still, reports across the board show that the greatest damage to Canadian organizations is inflicted by internal persons in a position of trust. Why? Because internal fraudsters are less likely to get caught. And because employees, especially trusted ones, know exactly where confidential data lies, how much it's valued, and what controls they can bypass to access it.
3. "But I'm too small."
Don't underestimate the likelihood–or the repercussions–of an attack from within. Small-to-medium sized enterprises with fewer than 100 employees have the highest risk of occupational fraud and suffer the greatest monetary losses. Here's why:
Size:
Because of their size, the owners and managers of SMEs are much likelier to have a less formal structure and much closer relationship with staff, an ideal opportunity for deceitful employees to take advantage of their employer's trust.
Longevity:
Trust can lead to a long-lasting scheme, which means that stolen assets could be long gone by the time anyone even realizes they're missing.
Resources:
SMEs typically have fewer personnel to enact financial, safety, and auditing controls. That means that more employees are likely to have access to considerable amounts of valuable data.
Minimal Consequence:
Unlike major corporations, small firms don't usually have the funds for weeks, or even months, of litigation to chase after fraudsters. They're more inclined to absorb the cost of business crime instead of reporting it to avoid any potential fallout.
Fraud is a never-ending battle. In some ways, schemes perpetrated by employees can be even more damaging than any crime committed by an outsider. That's because insider threats can also result in civil and criminal actions against those involved, leading to reputational harm, loss of employee morale, and loss of business on top of the existing financial blow, especially if you have to restitute clients.
4. "But I already have Business Insurance."
Don't make the (costly) mistake of assuming your general liability or property policies will automatically take care of a thieving employee. Standard commercial office packages specifically exclude workplace fraud—those policies cover mistakes and accidents and business crime is neither.
When business crime is included, it's usually thrown in as a basic endorsement with a limit of $10,000 (or less)—not nearly enough to cover the cost of an actual loss. A standalone Crime Insurance policy, however, can provide you with the protection you need to take on the threat of crime, both outside and within, without putting your business at further risk.
How can Crime Insurance help?
1. Custom coverage for your business.
Business isn't one-size-fits-all and neither is insurance. With Crime Insurance, you can specify which types of crime you want your policy to cover based on your business's industry, assets, and particular vulnerabilities so you're not paying for more than what you need. Find out how to select the right insurance company.
2. Employees aren't the only perpetrators of business crime.
Crime Insurance will protect you from acts by employees, vendors, consultants, independent contractors, and other non-employee third parties that might not necessarily be covered by a traditional business liability policy. Your insurance will also kick in whether employees steal from you, the business, or a client.
3. Crime Insurance will cover your monetary, physical, and non-material losses.
That includes funds, securities, property, merchandise, and cash. In some cases, Crime Insurance even provides reimbursement for non-material losses that can't be physically replaced, like confidential business information and digital assets. Coverage highlights include:
Money and securities coverage for theft, damage, and destruction of money and securities on your premises or elsewhere (i.e. bank, safe, or while in transit, etc.);

Losses from forgery or alteration of credit cards, cheques, or similar written orders to pay a sum of money drawn, made, or signed by you or an individual acting as your agent;

Audit expenses to cover audit fees or investigation costs required for proof of loss;

Data restoration expenses to recover digital assets (data/information) that have been stolen or compromised;

Computer fraud coverage for loss of or damage to money security or property caused by computer fraud;

AND more.
Plus, you can always look into extra extensions if you need coverage for other exposures.
Like it or not, business crime is a fact of business life. No matter how much you trust your staff or how little cash presence you have, even the most well-managed companies are susceptible to workplace fraud. The bottom line? Any company that has employees handling confidential information should consider Crime Insurance as a standard part of their risk management strategy.
The right policy won't just cover your expenses–it'll help you manage negative publicity, build brand strength, and protect your business. It'll help you stay one step ahead. And with the support of a broker that understands the specific risks you face as a business owner or manager, you'll be ready for any insider threats that come your way.
Stay one step ahead today with PROLINK. With over 40 years of experience, we've seen it all. Every risk, every obstacle, and every answer. No matter where you're coming from or how complex your risks are, we can connect you to the right coverage from the right insurer at the right price.
PROLINK's blog posts are general in nature. They do not take into account your personal objectives or financial situation and are not a substitute for professional advice. The specific terms of your policy will always apply. We bear no responsibility for the accuracy, legality, or timeliness of any external content.