"Everyone gets hacked at some point. I'll be fine.": Data Breaches and Designers
June 10, 2020
We've all heard the stories. We all know the risks. But what does privacy breach really mean for an Interior Designer?
When you rely on computer networks for the bulk of your work, hackers, malware, and ransomware pose a real threat. Whether it's a stolen laptop, a breach in your cloud provider, or even extortion from a rogue employee, being on a network exposes you to cyber risk.
And you might not realize the value of your digital assets—and the implications of a breach—until it's too late.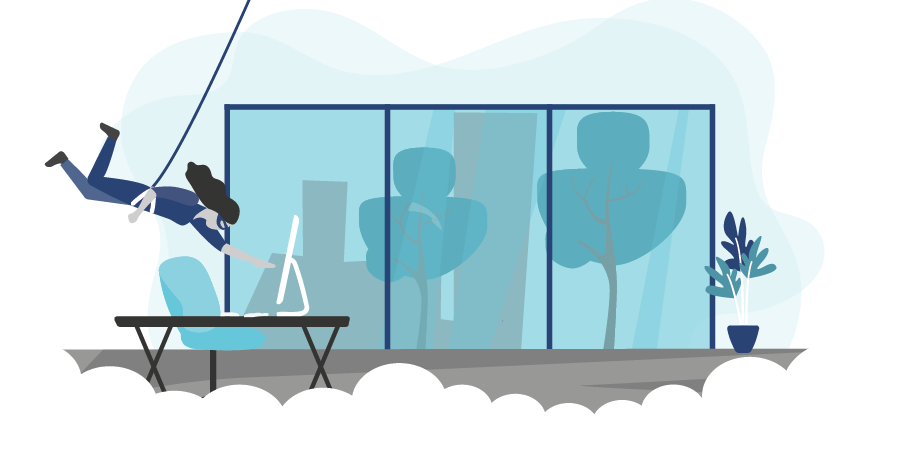 Your Portfolio
For Interior Designers a cyber breach isn't just the exposure of client data; it also means lost contact lists, past project files, or worse, current project files. Drawings, estimates, and resources that took countless hours of work and streaks of creativity to build up—all gone in an instant. You'd be facing a setback of days, weeks, or even months.
The business interruption from a data leak might be particularly harsh for companies that custom design and sell their own products, especially if a client has their heart set on a specific idea or model. For newer or smaller firms with limited funds, the resulting financial and professional fallout could be irreparable.
Your Reputation
Failure to protect confidential information and design files might also result in the end of meaningful client relationships and lasting reputational damage to your career. Upset clients may lose confidence in your business altogether if a project is overdue or over-budget because of a hack, no matter how good your work is. Once you've lost that trust, it's hard to regain. And we all know bad news travels fast. It'll be even harder to recover if there aren't any new prospects knocking on your door.
Your Network of Contacts
Interior Designers of all kinds are attractive to cybercriminals for their third-party connections. And smaller businesses and start-up companies without high-profile clients are just as susceptible to attack, if not more, given their likelihood for fewer security provisions than a larger corporation or well-established design firm.
Your design contacts may open up opportunities for professional thieves to target wealthy clients or specialty businesses with high-value assets, like luxury furniture, fixtures, or artwork. The loss of sensitive information not only puts your clients at risk for further harm, it can also lead to lawsuits against you for inadequate safeguards.
So what can you do?
It's not uncommon for a lot of Interior Designers to think that their property or liability insurance policy will restore their electronic records for a small add-on fee (learn why these policies aren't sufficient). But there's no fast fix for a cyber attack, especially when your physical property isn't your most valuable.
With privacy breach regulations in constant flux, it's hard to keep up. You need to protect yourself from cyber exposure but how do you know what's right for you?
Getting the protection you need for your digital assets requires the expertise of a team that understands the unique threats you face as a design professional. That's why PROLINK—Canada's Insurance Connection  program for Interior Designers already includes Data Security & Privacy Breach protection. Highlights include:
Public Relations consulting for how to handle the breach;

Legal fees and coaching in case of a civil suit;

Client notification coverage while you get your business back online;

And much more!
With nearly 40 years in the business, our solutions are a safe bet. We'll provide you with the coaching, coverage, and care you need to feel secure again.
PROLINK's blog posts are general in nature. They do not take into account your personal objectives or financial situation and are not a substitute for professional advice. The specific terms of your policy will always apply. We bear no responsibility for the accuracy, legality, or timeliness of any external content.