5 Things You Should Know Before Renovating Your Home
June 1, 2023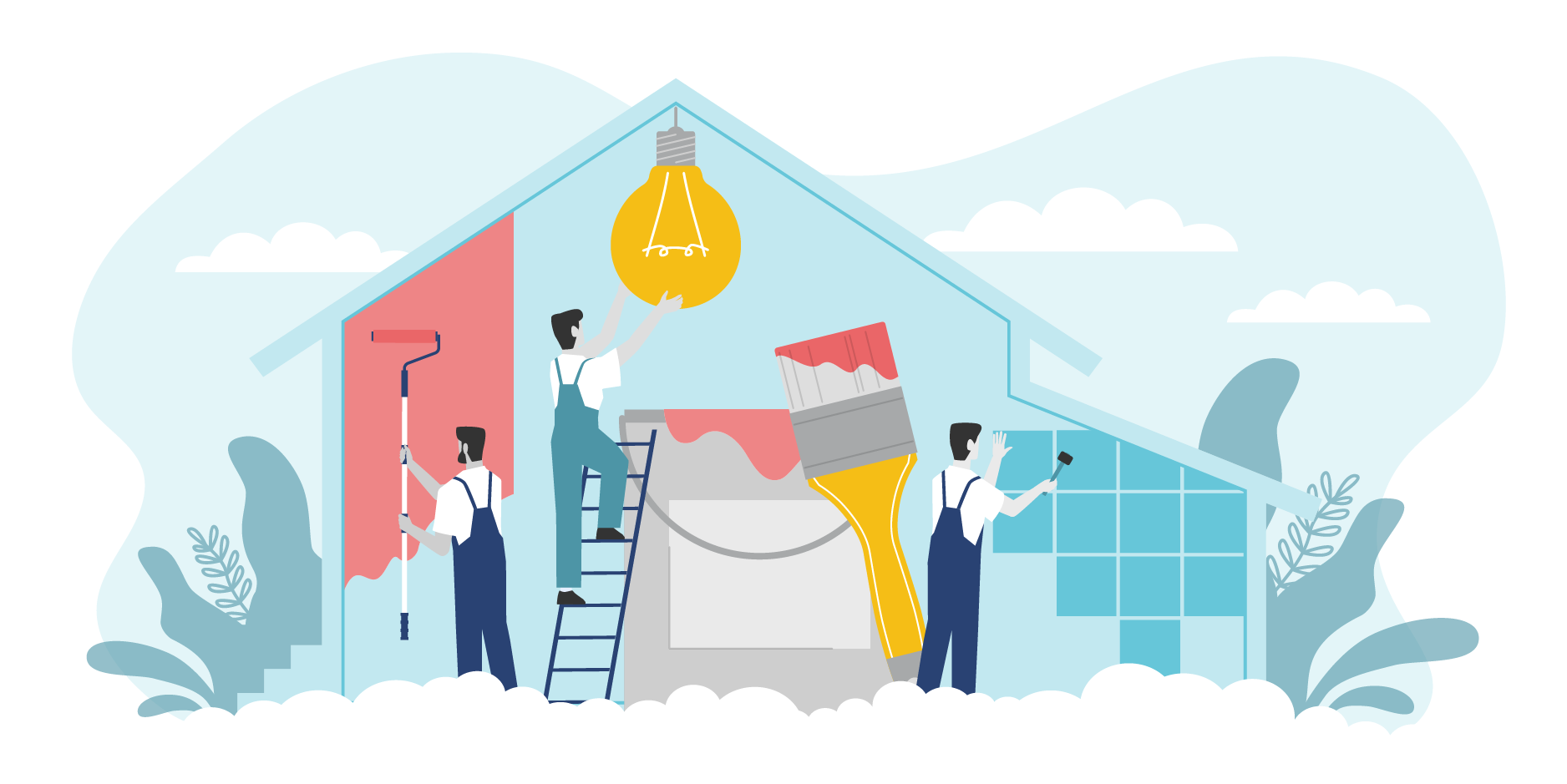 It's easy to get caught up in the excitement of home renovations. But between planning layouts, choosing decor options, nailing down timelines, and calculating budgets, many homeowners tend to overlook their Home Insurance coverage.
No matter the size of the project, home modifications can have a major impact on the value of your property—and you'll need the right coverage to match. So while updating your insurance might not be top of mind during renovations, it could make all the difference during a claim.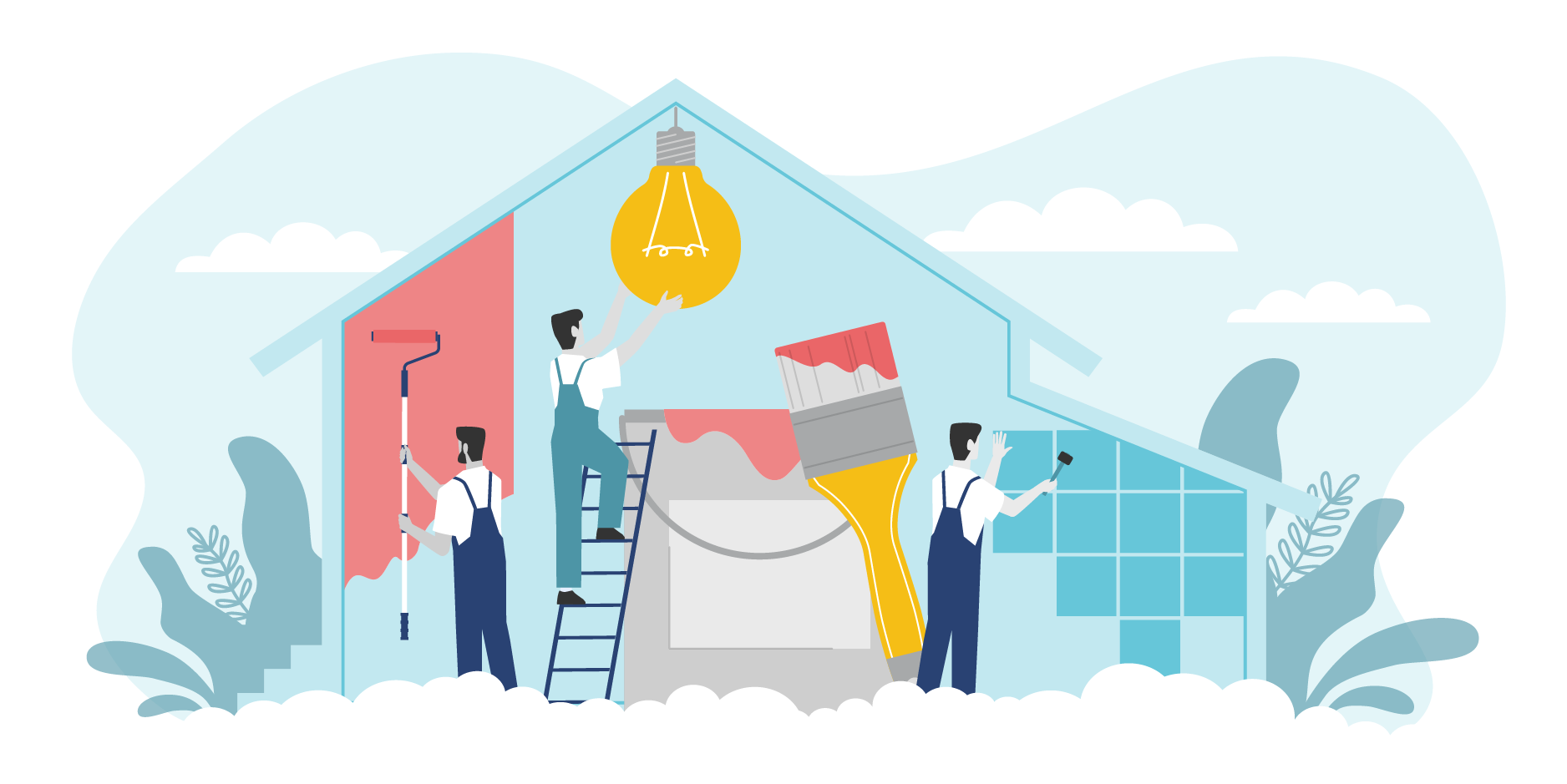 To help you stay protected every step of the way, here are 5 important things to know before you start your home renovation:
1. Always keep your insurance provider in the loop.
Whether you're hiring a contractor or doing it yourself, be sure to notify your insurer before proceeding with your renovation plans! This will give you clarity on whether or not you'll need additional insurance coverage to remain protected during and after your home renovation. If you're planning extensive renovations, you may even be required to get builder's risk insurance.
Think about it: the renovation process comes with a higher risk level than usual. What if someone gets hurt during construction? What if rain causes water damage in your home during roof repairs? What if an electrical fire starts as you're updating the wiring? What if a thief or vandal breaks in while the windows are being replaced?
That's why it's crucial to reach out to your insurance provider if you're thinking about making any big changes to your home! Let them know about the specific repairs or upgrades you're looking to complete, and they'll be able to advise you on what is and isn't covered. And once everything is done, don't forget to update your insurer. That way, they can assess the new replacement value of your home so that you're not left underinsured.
RELATED: 5 Advantages of Using an Independent Insurance Broker
2. Different renovations impact your insurance costs in different ways.
Be aware that making any changes to your home could affect your insurance premiums—but that's not always a bad thing. If your renovations increase your home's replacement cost, your insurance costs will rise accordingly to ensure that you're fully covered. Higher premiums are particularly common if you're remodeling your kitchen or bathroom, building a unique design, adding a pool, or expanding your square footage. Furthermore, if you're planning to build a new home office and start a home-based business, you should consider commercial insurance to cover your business operations.
On the other hand, any renovations made to remove or reduce potential hazards on your property will help to lower your risk level, and therefore, your insurance costs. That includes replacing your roof, installing home security systems, updating plumbing and electrical systems, and installing a sump pump or backwater valve.
To learn more, connect with your insurance broker for personalized guidance.
RELATED: 4 Signs Your Home May Be Underinsured
3. Do your research.
You can never be too thorough in your research when you're looking for a contractor. Double-check their references and qualifications, and don't forget to ask for proof of an insurance certificate that's valid for the entire renovation period. Keep in mind that your contractor should have full liability coverage for their business and worker's compensation coverage in case anyone is injured on the job.
A contractor that's reliable and trustworthy shouldn't have any issues with disclosing these details, so when in doubt, ask! And if you're not sure where to start looking, check with any friends or family members who have had renovations done and ask for their personal recommendations.
Before any extensive changes, you'll also need to make sure that you have all the required legal permits and that the finished home will continue to meet the required building codes in your area. This is your responsibility as a homeowner, but you can also ask your contractor to help take care of it.
RELATED: 7 Things to Consider Before Buying Home Insurance
4. Get everything in writing.
Don't rely on verbal agreements; always request contracts and quotes in writing, and make sure you know what you're signing. For example, if you want your contractor to obtain the required legal permits for your renovation on your behalf, make sure that's stipulated in your contract, so you're not on the hook for it later.
Keep a paper trail of all the important details relating to your project: estimates, building materials, project dates, itemized costs, final invoices and receipts. You never know when you might need to refer to a certain piece of information, and it'll help to have all your records in order, especially if anything goes wrong.
RELATED: 10 Things Your Home Insurance Doesn't Cover
5. Leaving your home vacant could nullify your insurance policy.
Home Insurance policies will usually require you to be actively occupying your home in order to maintain coverage and if you leave your home vacant for a specified period (usually longer than 30 days), it could invalidate your policy. This is because unoccupied homes are more exposed to risks like theft and vandalism.
So if you're expecting to live away from your home for an extended period of time while it's undergoing renovations, be sure to reach out to your insurer. You may be able to obtain a vacancy permit, which will keep your coverage in effect even if you're not living in your home.
The process of home renovations can be long and complex, but it's all worth it at the end of the day when you have the home of your dreams. The next step? Making sure your newly upgraded home is properly protected from the unexpected.
Need guidance? PROLINK will help you find a Home Insurance solution that fits your needs and your budget. With over 40 years of experience and a wide network of over 30 insurers, we'll scour the market and connect you to the right coverage, from the right insurer, at the right price.
Contact PROLINK today to learn more!
PROLINK's blog posts are general in nature. They do not take into account your personal objectives or financial situation and are not a substitute for professional advice. The specific terms of your policy will always apply. We bear no responsibility for the accuracy, legality, or timeliness of any external content.