Why Experts are Calling Log4j the Worst Security Flaw of the Decade and Why You Should Care
January 18, 2022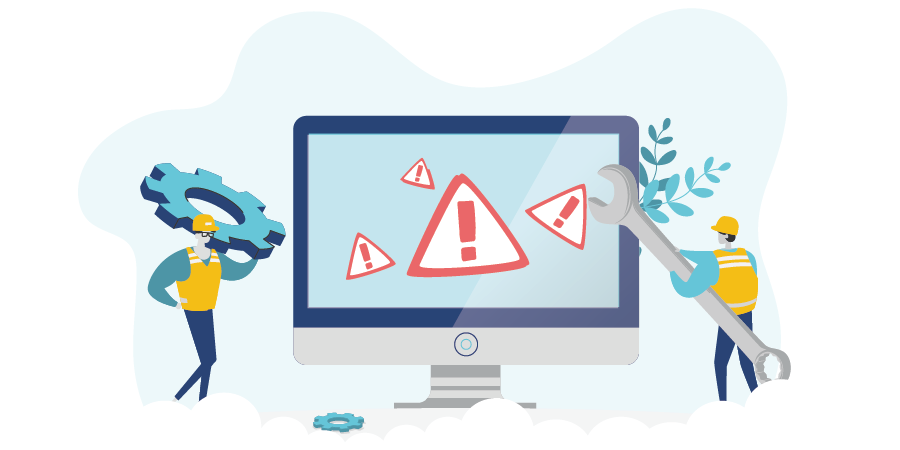 The Log4j vulnerability sent shockwaves throughout the entire cybercommunity when it was discovered in December 2021. Since then, organizations have been scrambling to uncover what systems use Log4j, if they're affected, and how to patch them before a breach occurs. Security researchers and IT teams around the world are racing to deploy solutions and map out the long-term implications of the situation.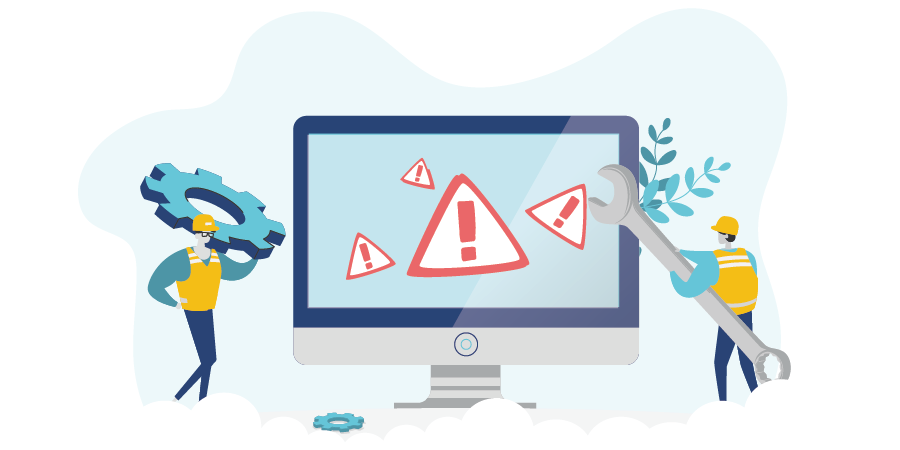 But what exactly is Log4j? What's vulnerable? Why are experts calling it the worst security flaw of the decade? And why should you be worried about it? Keep reading to learn more about the Log4j crisis—what it is, what the future holds, and most importantly, how you can protect yourself.
Disclaimer: Please note that the information provided herein offers guidelines only. It is not exhaustive and does not constitute legal, insurance, or cybersecurity advice. For more guidance, please consult a lawyer, a licensed insurance representative, and/or a cybersecurity specialist.
What can you do about it?
IDENTIFY
Work with your developers to assess your exposure. Figure out what services use Log4j, both in-house and outsourced. It may not be clear right away which systems use Log4j, so be sure to scan all servers, apps, assets, and more in your environment, with high attention to those that are Internet-facing. Monitor vendor notifications regarding known vulnerable platforms.
PATCH
Apply security patches to all suspected vulnerable systems and update all instances of Log4j to the latest version. Where a patch cannot be applied, seek vendor guidance on appropriate mitigations. Remain alert to all vendor software updates going forward and install them as they become available. If your organization is a developer of affected software, communicate with your clients so they know to make updates.
INVESTIGATE
Monitor your network for evidence of exploitation and signs of malicious activity. Review system logs and look for odd traffic patterns to hosts outside the local network. Initiate incident response measures as needed. If compromise is detected, report any instances to the Canadian Centre for Cyber Security (CCCS) and notify affected parties.
Be vigilant. This situation is constantly evolving and remediation practices may change. Even if your scans come up clear, keep reassessing your environment as new information becomes available. Pay attention to vendor alerts and maintain a regular patch process.
For more technical security recommendations, please consult the following resources:
2. Improve your overall security hygiene.
The Log4j crisis is ultimately a risk management wake up call for businesses to improve their overall security posture and take a more proactive and disciplined approach to cyber threats. To ensure maximum protection and mitigate the risk of a Log4j-related breach, all organizations should work towards a long-term strategy that focuses on:
SECURITY
Add extra layers of protection to all networks and devices, such as firewalls, antivirus software, and multi-factor authentication (MFA). Encrypt all data at-rest and in-transit and routinely backup your information. Keep systems up-to-date with the latest security patches. Develop tailored incident response and business continuity plans in case of a breach. For a detailed list of cybersecurity measures, click here.
EDUCATION
Provide specific security awareness training to all employees on: how to handle sensitive data and use software, what threats your organization faces and how to identify them, and how to spot signs of a breach. Keep employees updated about risks as they crop up and where they can report security incidents.
INSURANCE
For maximum protection, consider Data Security & Privacy Breach Insurance. Your general liability policies won't cover a breach, but a dedicated cyber policy can help offset some of the potential financial loss from legal fees, damages, and associated expenses. To learn more, click here.
An added benefit? In addition to boosting your overall security posture, implementing baseline cyber controls, like MFA, encryption, backup protocols, and security awareness training, will ensure that your organization meets minimum requirements to qualify for Cyber Insurance.
RELATED: Sink or Swim: How Can Businesses Survive the Cybercrime Tsunami?
3. Reach out to your broker.
A licensed broker like PROLINK can help you plan and protect. With nearly 40 years of experience and a specialized knowledge of cyber markets, PROLINK is ahead of industry trends. We can share what steps others in your industry are taking towards the Log4j vulnerability and help you become resilient in the face of attack.
Our dedicated team of risk advisors will help you:
Identify exposures based on your business operations and unique needs;
Adopt a proactive approach to risk management to control your costs long-term;
Conduct a robust assessment of your existing insurance policies to detect any coverage gaps;
Secure a specialized solution that aligns with your strategic objectives.
To learn about your exposures—and how you can protect yourself—visit our Cyber Security & Privacy Breach Toolkit and connect with PROLINK today for more guidance!
PROLINK's blog posts are general in nature. They do not take into account your personal objectives or financial situation and are not a substitute for professional advice. The specific terms of your policy will always apply. We bear no responsibility for the accuracy, legality, or timeliness of any external content.