Why Engineers Might Get Sued and What You Can Do About It
July 8, 2021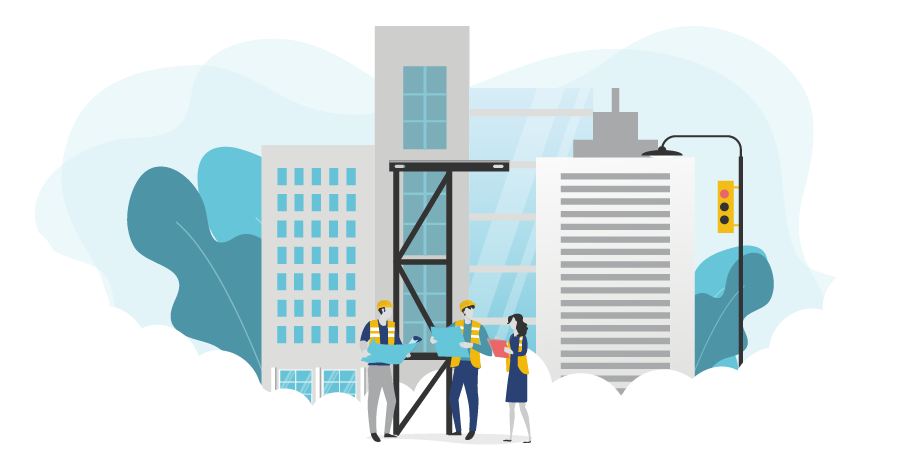 Engineering jobs can be complex, challenging, and difficult to manage, with long timelines and many different stakeholders. Whether you're designing a small storefront, a new transportation hub, or parts for a washing machine, the pressure—and the potential for errors—is high.
But regardless of who's at fault, today's society is quick to point the finger. And in this day and age, accusations of negligence or malpractice won't just cost a fortune to defend, they'll also tarnish your reputation and your credibility.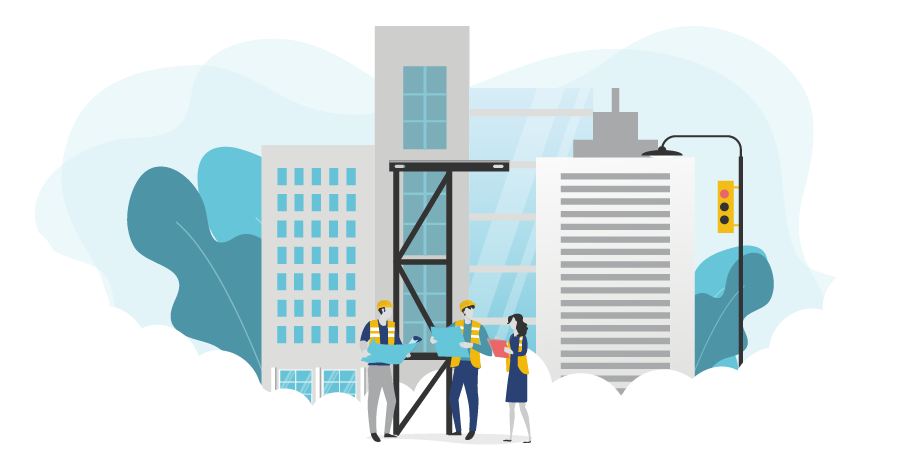 How can you protect yourself? Keep reading to learn more about the top risks faced by Engineers and how you can manage them.
Disclaimer: Please note the information provided herein offers guidelines only and is presented from a liability-based perspective to help you avoid insurance claims. It is not exhaustive and should not take the place of legal advice, nor will it apply to all businesses, settings, and circumstances. For specialized guidance, please consult a lawyer or a licensed insurance representative.
First things first: what is a claim?
An insurance claim is a formal request made by an individual to their insurance company to cover the cost of a covered loss. Most claims are filed following a verbal or written demand for compensation, or the threat of a demand for compensation from a client, partner, consultant, or other third-party.
The bulk of engineering claims come from project owners, both in the private and public sector. Why? As an engineer, you're responsible for proper project oversight. For designing to a reasonable standard of performance, while still adhering to public safety guidelines and protecting the client's financial interests. And if you don't, you can be held personally liable.
What are the biggest exposures for Engineers?
Most claims are caused by the following allegations:
1. A client claims you made a mistake.
Between so many measurements and models, it's easy to slip-up, no matter how careful or precise you are. And when you're juggling multiple projects, it's near impossible to detect every single error before submitting the final plans, even if you're double or triple checking your calculations. In fact, according to claims data from Victor Insurance, over 55% of claims are caused by design errors.
But in your line of work, even one small mistake during planning, development, or production could lead to thousands of dollars of damage, with potentially dangerous consequences for the public and a devastating lawsuit for you.
2. A client accuses you of negligence.
Engineering projects rarely go smoothly. Even if you plan everything down to a T, a client can still sue if they believe you've caused them financial harm, omitted important details, or if the designs don't turn out as expected. What if increased production costs make it difficult to work within the client's budget? What if, in an attempt to cut those costs, you switch materials and your client isn't happy with the final look? What if a subcontractor misled you and caused you to miss a deadline?
Sudden disruptions in performance, schedule, and pricing may be unaccounted for under the existing terms of your contract and if a client isn't aware of delays or cost overruns well in advance, you might be accused of negligence or breach of professional duty.
3. You've been named in a lawsuit.
When there's money at stake, clients can be aggressive. Whether or not you're at fault, they may look to pass the financial responsibility onto you if an error or omission loses them money. And you'll still have to defend—even if a claim is frivolous.
Say a designer misinterprets your renderings and orders expensive materials that won't work with your plans. Your client is upset and sues both of you to recover the lost funds. Even though you've done nothing wrong, you'll still have to spend time and money on costly litigation to clear your name.
How can you manage these risks?
With these exposures in mind, all Engineers should take preventative measures now to ward off the threat of a claim and any resulting fallout. Here are some of the best tips and tricks to help you avoid a claim:
1. Practice good contract management.
Having a detailed client contract is the best way to set expectations regarding a project. It'll also help resolve claims faster and at a lower cost. Be sure to:
Set guidelines for:

Terms and conditions, including services to be provided (and not provided);

Price escalations, payments, and invoicing schedules;

The timing, delivery, and termination of services;

What constitutes an "excusable delay," parameters for notice of the delay, and how long the delay will be;

All applicable safety procedures and how they are compliant with regulatory, provincial, and professional requirements; and

Response protocols if your project is ever suspended or shut down.

Make sure you have the contractual ability to stop working if you're not being paid just in case your project gets held up. Additionally, all invoices should state that they're subject to the terms of the Master Agreement.

Have a lawyer review all of your professional contracts and clients' contracts. Ask questions so you understand your legal obligations and amend your contracts as needed for adequate protection.

Ensure contracts are signed and dated by all relevant parties.
2. Be selective.
Stay away from clients that have a reputation for being litigious or who insist on cutting corners. If they're willing to take shortcuts during the design process, they'll also likely be more willing to put the blame on you when push comes to shove.
Additionally, be weary of taking on too many jobs. It might seem like a great idea to make connections with different clients, especially if you're just starting out, but it might cost your firm money in the long run if you don't have time to put the right attention and detail into every project. Keep a list of active clients to make sure you don't bite off more than you can chew.
3. Document everything.
Comprehensive client records are your best defense against a claim. Remember to:
Maintain a complete record of all provided services, actions, and interactions, including online correspondence. Inform all involved parties that you will do so.

Note: the time and date, all discussed topics and next steps, any issues and your attempts to resolve them, any recommendations you made and why, along with the client's refusal if applicable.

Take photos and/or videos of any problems or errors that you encounter.

Document all verbal agreements, key information, and decisions. Always follow up with a summary email, particularly for any direction given to other parties.

Ensure that all documentation is objective—avoid personal opinions.

State clearly any assumptions you have made and put disclaimers in your design documents where needed.
4. Be cautious.
No matter how much you trust your team or collaborators, don't accept things in good faith or skip any steps. Be vigilant and keep the following "don'ts" in mind to maintain the standard of care:
Don't avoid problems. Tackle them head-on immediately—if you don't, they'll escalate and it'll be even trickier to find a proper solution.

Don't put your stamp of approval or or sign-off on anything you are not 100% comfortable with. Remember, you'll have to explain your reasoning to a judge if it's called into question.

Similarly, don't agree to switch materials—including switching brands—unless you've tested them yourself and can certify the change will have no major impact. Document your reasoning for switching and/or not switching materials.

Don't take anyone's word for it. Don't certify what you can't see, even if a contractor tells you they've done something before with no issues. Instead, do your research and ask for third-party reports on efficacy and safety before making any changes or approving anything risky.

Record any assumptions you've made and put disclaimers in your design documents, especially on paperwork and documents that have been provided to you based on other's work.
5. Keep clients in the know.
A lot of lawsuits could be avoided with proper communication. Take steps to:
Keep all relevant parties informed of updates to: design plans and layouts, pricing and deadlines, and bylaws, government, and safety protocols. Be particularly mindful of budget and scheduling changes or anything else that could drive up the total cost.

Sign off on all changes in the scope of work with the project owners.

Communicate all changes in a timely manner. Note the time and date when you do so and if done verbally, always send an email to follow-up.

Address all client questions or concerns immediately. It'll help you establish trust and build a stronger relationship with the client.
6. Implement quality control processes.
Even if you're confident in your work, it's a good idea to implement strict quality control processes to ensure accuracy and boost your performance. Consider:
Setting aside a few hours everyday to review your designs;

Having other colleagues check your work through a peer review system or hiring an independent contractor to do so if possible; and

Developing proper communication and reporting protocols for all roles when issues arise.
7. Strengthen your insurance coverage.
Whether you own a small firm or work for a large corporation, operate independently or consult, or work residential or commercial jobs, the best practice no matter what you do or who you work with is insurance. The right coverage will ensure legal action doesn't jeopardize your business. Plus, it'll cover your damages—legal expenses, administrative costs, and court settlements—EVEN if the claims made against you are groundless.
Key coverages include:
8. Consult with a risk advisor that specializes in the engineering sector.
With over 40 years of experience, a licensed broker like PROLINK can help you navigate industry trends and adopt a proactive approach to risk management. Our dedicated team of risk advisors will help you:
Conduct a robust assessment of your existing insurance policies to detect any coverage gaps;

Monitor insurance rates and keep you up-to-date on market patterns;

Identify exposures and potential losses based on your unique operations;

Share what steps others in your industry are taking and advise you accordingly;

Provide education and practical advice to help you stay ahead of emerging risks;

Help you respond promptly and efficiently in the event of a claim;

Determine the scope of responsibilities for all incident response team members; and

Deliver you a specialized solution that aligns with your strategic objectives.
To learn more about your exposures—and how you can protect yourself—connect with PROLINK today!
PROLINK's blog posts are general in nature. They do not take into account your personal objectives or financial situation and are not a substitute for professional advice. The specific terms of your policy will always apply. We bear no responsibility for the accuracy, legality, or timeliness of any external content.