10+ Tips for Talent Retention
October 10, 2022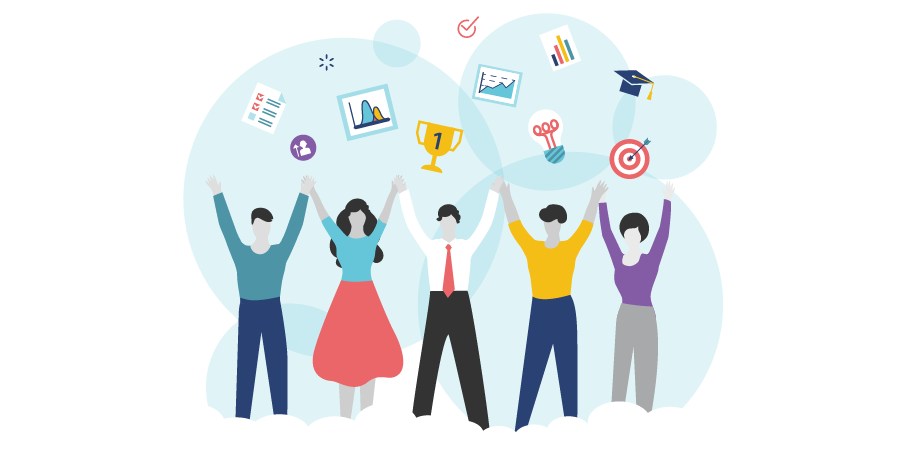 Talent retention has never been more challenging for employers. Despite fears of inflation and economic slowdown, knowledge-based industries are still facing labour market challenges that will persist long after a potential recession ends—a growing skills shortage, widespread burnout, shifting employee expectations, and more.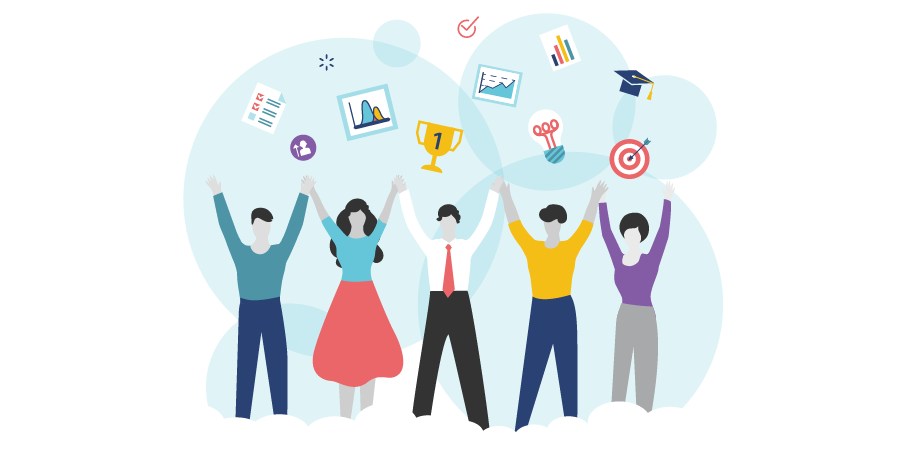 In fact, according to Mercer's 2022 Global Talent Trend Study, "a fundamental change in people's values is underpinning a structural shift in the labour market." Pre-pandemic, most people were leaving jobs because of bad bosses, low pay, and limited growth opportunities. But the last few years have seen many reflect on their lives and their relationship with work.
Now, in addition to good pay, people want—and expect—more, with culture, company values, workplace flexibility, and social responsibility as key differentiators. And if they don't find what they're looking for at their current company, they might take their talents to greener pastures.
With only 2 in 5 workers saying their company is meeting all of their needs, organizations will have to rethink how they engage their workforce or risk losing the talent they need to grow their business, stay competitive, and mitigate risk. Here are some tips to get you started.
Disclaimer: Please note that the information provided herein is presented from a liability-based perspective to help you avoid insurance claims. It is not exhaustive and does not constitute legal, employment, or insurance advice, nor will it apply to all workplaces, employers, employees, situations, or circumstances. For tailored advice, please consult a recruitment, talent acquisition, or human resources specialist.
1. Figure out what works—and what doesn't.
Employees come and go; that's a fact of business life. But what's driving them to quit? Are they leaving after 6 months or 6 years? Did they find a better offer somewhere else? Or are they feeling overworked?
You can't improve retention until you get to the root of the problem. In addition to your employee satisfaction surveys, conduct ongoing stay and exit interviews with all employees. Find out where they stand on issues like compensation, performance, management, career advancement, work-life balance, and more. Ask questions and look for signs of mental or emotional distress.
Ongoing interviews will give you greater visibility into your turnover problem and provide you with valuable insights to identify unmet needs. This way you can distinguish one-off situations from larger trends and build a data-driven, targeted talent retention strategy that's tailored to address the areas you struggle with the most.
2. Improve workflows. 
The last few years have been tough on all businesses. Between layoffs, pay cuts, and work disruptions, everyone has been putting in more time. But high job demands ultimately increases stress, lowers productivity, and limits output. In fact, employees are 92% more likely to look at job posts due to work-related stress.
To help manage workloads, take steps to reduce organizational complexity and ensure a fair distribution of responsibilities. Try to:
Audit. Review your standard work procedures and find areas to improve efficiency and accuracy. Redesign processes as needed.
Automate where possible. Make strategic investments in new technologies, business models, and ways of working that allow you to streamline processes and ease the burden on employees.
Monitor your efforts. Set up metrics to track success; new systems should cut down on repetitive and time-consuming tasks, not make things more complicated. If your initial ideas fail to produce positive results, find out what's wrong and adjust accordingly.
Document everything. All work procedures and changes should be well-documented, regularly updated, and shared across staff. This will help to combat the loss of institutional knowledge if a key employee quits and save time training new hires.
Train and retrain. Training doesn't end with onboarding. Ensure everyone has adequate training for any extra tasks they're taking on and any new policies your company is implementing. Be sure to provide regular security awareness training so employees understand how to safely use data and protect corporate assets.
3. Implement rewards. 
The number one contributor for employees who feel at risk of burnout is not being sufficiently rewarded for their efforts. But rewards aren't just about prizes, awards, or company perks; they're about what's fair. Employees want to be acknowledged and appreciated for their work. They want to make sure their contributions haven't gone unnoticed and feel like what they do matters. Try to incentivize folks with:
Room for Ideas: Allow room for initiative. Be vulnerable and ask for help when you need it. Everyone should have a chance to contribute their ideas and the power to affect change.
Recognition: How do you acknowledge great work? Don't be shy with praise. Celebrate wins, even the small ones, when tasks are accomplished. Acknowledge any efforts in driving positive change.
Compensation: Competitive compensation is still a key factor in talent retention, especially amidst rising inflation. Review pay gaps year-over-year and proactively adjust for those below the benchmark, with salaries proportional to performance and skills. Work with employees to identify how they can reach their target salary.
Value-Based Rewards: If possible, consider individualized rewards that are specific to employees' top motivators, like a retention bonus for long-term employees, a caregiver stipend, travel packages, or even ownership in the business.
4. Provide opportunities for learning and growth.  
Lack of career progression is one of main reasons people at all levels quit—and we're not just talking about promotions; employees want opportunities to build the knowledge, competencies, and transferable skills they'll need to advance professionally. While there's always a risk your best and brightest might take their new talents elsewhere, investing in employees' individual success will drive business success. You'll have a more skilled, more engaged workforce that works harder, performs better, and produces results. An added bonus? Employees who feel they still have something to learn might even be motivated to stay at the company longer.
Consider:
Routine Check-ins: Encourage all managers to have regular one-on-one meetings with direct reports. Discuss professional interests and goals and share available opportunities to move up or laterally within the company. Facilitate experiential learning through short-term projects and rotations or by giving them more agency in the workplace.
Personal Growth Plans: Help employees feel confident about their future. Work with them to create a customized development plan that aligns with their personal goals, rather than company needs. Plans should have a clear framework in which employees can work and clear milestones to measure performance.
Skill Building: Implement targeted upskilling or reskilling programs for gaps in your workforce. Leverage tuition reimbursements for employees that continue their education or receive additional designations. Skill building won't just benefit employees; it'll ensure you have a pipeline of talent to fill important roles if there's a vacancy.
Management Training: 84% of workers say bad managers cause unnecessary work and stress. Ongoing training for all supervisors, managers, and senior executives can help bridge gaps in learning and develop strong leaders that collaborate effectively and get the most out of their teams.
5. Create flexible work arrangements.  
Remote work is here to stay, with most employees now expecting it as a basic condition of work. According to reports from LinkedIn, 84% of searches are for remote jobs, which receive 4x more applications than in-person jobs. Nearly two-thirds of employees (62%) would only join a company if they could work remotely or in a hybrid format and 1 in 3 are willing to forego a pay increase for more control over their work schedule.
In addition to remote work, try to take workplace flexibility one step further. If it's possible for your organization, industry, and the role in particular, try to let people work-from-anywhere or set their own hours based on the demands of their role. This will give employees more autonomy and control over their day, reduce work stress, and help them enjoy a healthier work-life balance. Plus, by ensuring employees have the freedom to work in the way that best fits their needs, you'll also bolster innovation and job satisfaction levels and, in turn, lower your turnover rates.
But be sure to hone down your policies and set clear expectations about working styles. Communicate a shared understanding that workers may be on different schedules and available at different times. Make sure that no one is taking advantage of their new working arrangements or adding to someone else's workload.
6. Prioritize wellness. 
Workplace burnout is rampant right now. Now more than ever, people are rethinking how, when, and where they want to work. In order to attract and retain top talent, businesses will need to put care at the centre of their decision-making. While you might not be able to control exactly how much time people dedicate to work, you can help them set better boundaries with a strong workplace wellness strategy that focuses on:
Inclusive and Empathetic Leadership: Listen to your employees, be open to change, and try to make accommodations where possible. All employees should feel safe coming to you about mental health issues, work demands, and more without fear of reprimand or retribution. Implement company-wide training programs to help all employees, including managers, recognize, monitor, and address signs of burnout.
Work-Life Balance: Empower employees to take time off to recharge and manage their energy without feeling guilty about it. Give them the space and flexibility they need for personal commitments like childcare, eldercare, medical conditions, and other obligations. Legitimize self-care and wellness by embodying these practices yourself.
Performance Expectations: Reassess your expectations for output and productivity. Communicate all tasks clearly and assign reasonable deadlines at appropriate intervals. Encourage frequent breaks or set certain rules to give workers time to unwind between projects, like meetings-free Fridays or forbidding work emails after a set time.
RELATED: Work, Sleep, Eat, Repeat: Managing the Burnout Crisis
7. Double down on culture. 
The benefits of a high-trust culture are well-known, including teamwork, innovation, engagement, productivity, morale, and of course, retention. When people trust their leaders—when people feel seen, heard, and valued—they're more willing to go the extra mile and act for the greater good. But creating a positive environment where employees can thrive takes time and effort, now more than ever with everyone working from home. And as we all know, trust isn't given; it's earned.
To improve trust, focus on:
Accountability: Compare your employee value proposition (EVP) with your employee experience top-to-bottom. Are you delivering on what you've promised? How are you supporting work-life balance? Do employees have all the tools they need to perform their jobs? Identify culture killers, like a bad hire or outdated work practices, and work towards improvement.
Transparency: Be candid. Share information—ideas, opinions, mistakes, and more—openly and invite debate. Don't be afraid to ask questions or falter. Trust demands open communication and authenticity, especially from higher-ups. Managers that are seen as honest and genuine inspire confidence.
Fairness: Performance management is critical; rewarding bad behaviour is one of the quickest ways to lose the trust of even your most loyal employees. Implement checks and procedures for unruly employees who disrespect others or routinely neglect their work.
RELATED: What does turnover have to do with business liability?
8. Work on corporate social responsibility.
Nowadays, employees are much more socially conscious in their career choices and expect their employer to have strong stances on issues like sustainability, charitable initiatives, social justice, diversity, equity, and inclusion (DEI), and more. Why? Employees want to be proud of the role they play at work, as well as the role they play in the community at large, with meaning and purpose at a societal level.
But it's not enough to put out a mission statement on your website—people will know what's performative. To deliver meaningful value, be intentional about what you hope to accomplish or contribute. Zone in on a few key areas, define what values you want to uphold, and figure out how to translate them into tangible actions. And remember to be transparent. Dramatic change won't happen overnight, but employees should still see your progress along the way. Share your ideas, plans, metrics, and more. This will embed a culture of social responsibility into your workforce.
9. Give people a chance to connect.
It's hard to replicate office culture in a remote world where people aren't always interacting day-to-day, especially if their job tasks don't overlap. Pre-pandemic, employers could rely on company events, lunchroom chitchat, group excursions, and even impromptu encounters in the hall to build rapport. And while many companies have tried to set up virtual lunches or happy hours, getting to know people on-screen is very different from real, in-person human connection.
Without meaningful interactions, workers might feel increasingly isolated and less energized about the workplace, particularly for new hires and recent grads who may otherwise go months without meeting anyone but their team. In addition to rapport, team building also fosters trust, collaboration, and communication by breaking down institutional silos and encouraging people with diverse perspectives to learn from one another.
With remote work as the new normal, employers will have to make teambuilding a priority to facilitate connection, reduce friction, and retain staff. Even small events here and there can make a difference, including:
Regular lunch-and-learns for everyone to develop new skills together;
Mentorship or partnership programs to facilitate knowledge transfer and peer-to-peer learning between colleagues; and
Weekly online team building sessions where employees can play games and get to know one another.
10. Rethink talent attraction. 
Part of talent retention is bringing on the right folks to bring with. But keep in mind: a good hire isn't just someone who has the right qualifications; it's also someone with the right attitude. And while some skills are non-negotiable, particularly in knowledge-based industries, focusing too much on diplomas or experience may lead you to overlook other important qualities, like a strong work ethic and willingness to learn, or miss potential red flags.
When hiring, be sure to:
Work with HR: Make sure department leaders are coordinating with hiring managers to sketch out job responsibilities for vacant positions. Recruiters should be clear on what's needed skills- and talent- wise and how someone can fill those gaps. Use skills assessments where appropriate to verify technical competencies and training.
Hire for Cultural Fit: During interviews, try to ask questions about how candidates like to work and be managed. Try to get a sense of their work style, motivations, team dynamic, and personal values. People who share your outlook are likely to integrate well into your team, be happier in their role, and stay the course.
Clean up your image. To reach your target market, you'll need to consistently communicate your unique value as an employer. Define a clear EVP that tells potential employees what you can offer them. Showcase your company culture across your website and social media. Share your current projects or the new technologies your teams are working with. Get people excited about you.
RELATED: Talent Attraction Strategies in a Job Seeker's Market
11. Build a strong onboarding program.
Tossing in a lazy, incompetent, or rude employee is the quickest way to take down a once high-performing team. Whether it's a manager or a team member, someone that's constantly missing deadlines, causing accidents, or upsetting clients could put pressure on others to pick up the slack.
While onboarding may prove challenging for SMBs who lack the scale and funds of their larger competitors, it's a crucial part of your talent retention strategy. The more you teach upfront, the less you'll have to worry about a new hire making mistakes, disrupting workflows, and ultimately, becoming a liability risk. With a strong onboarding program, you can set new hires up for success right off the bat and keep team morale high—and staff from resigning.
When onboarding, be sure to review all key operating policies and procedures with new hires for their job role, including data security, employment practices, and more. If possible, try to pair a new hire with a more senior employee for guidance. And make sure you follow-up with them and review their work regularly to see if they're on the right track or if they're even a good fit for your organization.
RELATED: How much will a bad hire really cost your business?
12. Deliver on well-being. 
While most Canadians still rank benefits as one of the most important factors when comparing career options, only 40% of workers are satisfied with the level of health and wellness support currently provided by their employers, especially with rising healthcare costs. In order to stay competitive, you can't just stress the importance of mental and emotional well-being; you have to actively help employees achieve it.
But don't just take a one-size-fits all approach. Consider what your employees need and tailor your offerings accordingly to support them in all aspects of their busy lives. Look into enhanced benefits that go beyond traditional plans, like child- and elder-care, mental health and counselling services, complementary health and fitness programs, and group benefits plans with comprehensive Health & Dental insurance. And make sure it's easy to access help. Be transparent and ensure all programs are visible, affordable, and accessible.
A well-designed benefits package won't just help you attract top talent—it'll help you hold onto it. The investment you pour into your benefits plan is a window into your company culture: how much you value your staff, what you expect of them, and what they can expect of you. And employees will be likelier to stay on if they feel like you care about their physical, mental, and financial health.
13. Work with a broker. 
Finding the right wellness program can be challenging for SMBs who lack the expertise and scale of their larger competitors. How do you know what's best? How do you find support that meets the diverse needs of your workforce? And how will you sustain your plan in the long run? Benefits are costly and managing them is difficult and time-consuming, especially for small business owners who already have a lot on their plate.
But there are affordable options out there—and dedicated employee benefits advisors who can help find them. A licensed broker like PROLINK can help you identify challenges and explore all available options to help you make an informed decision. Plus, our Protect & Perfect risk management approach to group benefits can align your organization with a comprehensive, customizable program that reflects your staff's needs, business challenges, and financial goals. To learn more, connect with PROLINK today.
The Bottom Line
While the tips above are a step in the right direction, you'll have to do more than adjust your retention strategies to hold onto quality staff. After all, there's no band-aid for turnover and if you treat these initiatives as a quick fix, they will fail.
Instead, you'll need to re-evaluate your entire approach to talent management and invest in the employee experience as much as the client experience. You'll need to integrate care and wellness into all aspects of your corporate structure. And above all, you'll need to work towards becoming a people-first company that consistently puts employee needs front and centre, not just in times of upheaval. Without this fundamental transformation, your turnover rates, organizational risks, and overall business liability will continue to rise.
For more comprehensive guidance about your organization, your wellness planning, or group benefits, please connect with PROLINK. As a licensed broker with over 40 years of experience, we understand the unique challenges you face, regardless of your company's size, trade, or workforce. Our dedicated advisors will help you identify your exposures and align your business with specialized risk management, insurance, and group benefits solutions that mitigate risk and boost retention outcomes.
PROLINK's blog posts are general in nature. They do not take into account your personal objectives or financial situation and are not a substitute for professional advice. The specific terms of your policy will always apply. We bear no responsibility for the accuracy, legality, or timeliness of any external content.