If healthcare is free, why do I need Health Insurance?
October 28, 2019
Oh, Canada—it's the land of free healthcare, right? Not quite.
Yes, government plans provide access to all basic and medically necessary doctors' and hospital services. But since public healthcare varies by province, not all treatments and medications are covered equally across the country. Plus, they don't include your day-to-day expenses, like travel, childcare, or any of the added indirect costs of getting your health in check.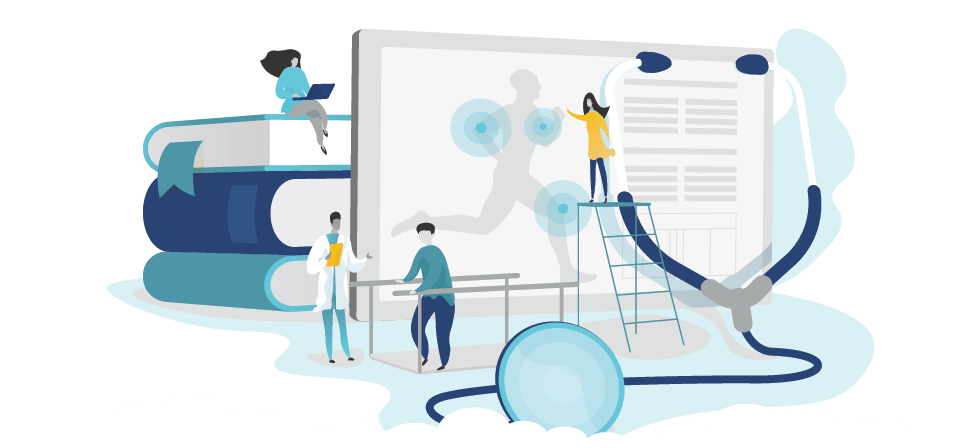 Got employee benefits?
Then you know how limited the coverages are. And if you're an independent contractor or self-employed, you likely don't have access to traditional workplace coverage.
Insurance can take care of that. But with so many options, how do you know what's best? Read on to learn more about the different Life & Health coverages we offer and how to decide what's right for you.
Health & Dental Insurance
While government plans can help alleviate some medical costs, they exclude dental work, paramedic services, travel vaccines, disability, and much more. Let's put it this way: if you break your leg, visiting your doctor will be free, but your ambulance, cast, and crutches won't be.
A private insurance plan—like PROLINK's—can cover you for health, vision, dental, drugs, massage, chiropractic, and physiotherapy. It seems like an unnecessary expense, but remember: your health will always catch up with you. Being proactive about it now with insurance may help prevent long-lasting complications down the road.
Critical Illness Insurance
Critical Illness Insurance provides you with a one-time, lump-sum should you become seriously ill. Keep in mind: you won't be covered for any pre-existing health conditions or any illnesses that aren't specified in your policy.
Critical Illness Insurance is also tax-free. And it doesn't affect any other benefits you might be receiving like Health & Dental or Disability.  Once it's paid, how you spend it is completely up to you, whether that's on medicine, home accessibility, or paying off part of your mortgage. Whatever the expense, Critical Illness Insurance can offer you the long-term financial flexibility you need.
Life Insurance
If something happened to you, who would provide for your family? Who would pay your debts? Your estate taxes? If you co-owned a business, how would your business partner fare? How long would it take your loved ones to become financially self-sufficient?
Life Insurance provides financial support to your dependents in the event of an untimely death. A funeral alone costs anywhere from $5,000 to $20,000 on average.
The bottom line? If there's anyone relying on you for income (children, your spouse, aging parents, business partners), Life Insurance is worth it.
Disability Insurance
Disability Insurance will protect your income if you're unable to work because of a physical injury or ailment. It doesn't matter if it's a temporary or permanent disability; insurance will replace anywhere from 60-85% of your monthly earnings up to a specified time.
Healthcare isn't one-size-fits-all. But neither is insurance.
With PROLINK—Canada's Insurance Connection, you'll get the customized, affordable, long-term protection you and your loved ones deserve. We'll help you recover your finances so you can recover your health.
PROLINK's blog posts are general in nature. They do not take into account your personal objectives or financial situation and are not a substitute for professional advice. The specific terms of your policy will always apply. We bear no responsibility for the accuracy, legality, or timeliness of any external content.