Vacation Insurance: Better Safe than Sorry
June 18, 2019
The temperature's rising and you know what that means! Summer's finally here and it's time for some much-needed R&R. Vacations usually go off without a hitch, but no matter how much you plan, something can always go horribly wrong. Whether you're traveling solo or in a group, domestically or internationally, or tanning on a beach or hiking in the mountains, the possibilities for trouble are endless. Sickness, accidents, delays, lost luggage—the list goes on.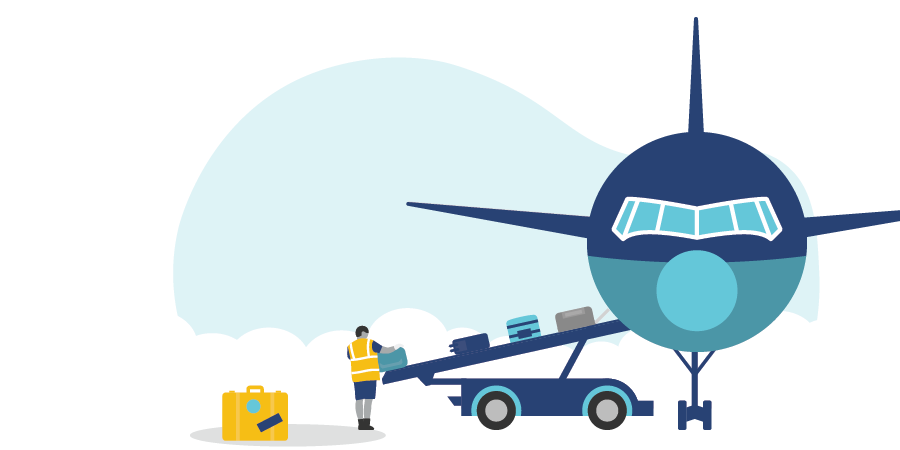 The answer? Travel Insurance. We know, we know—it's an added, often unused, cost. But just like any major high-value investment, having insurance can soften the impact of any unforeseen mishaps. Sure it might be tempting to skip out and save a few dollars right now, but getting injured abroad or having to call off a costly trip altogether can be anything from a minor buzzkill to a crippling financial blow.
Before you jet off to your next destination, we suggest reaching out to your broker to help pick the right kind of Travel Insurance for your trip. We've listed the most common coverages below to get you started:
Medical
International healthcare costs can be steep, especially in remote areas and in the U.S., where a hospital stay can easily approach up to $10,000 per day. Medical insurance can help cover hefty fees for emergency treatment, hospitalization, and transportation.
Flight
Flight delays and cancellations can put a damper on any trip. Insurance can reimburse any specified reasonable expenses incurred due to travel delay, like meals, accommodation, and transportation.
Trip Cancellation
Cancellation coverage comes in handy for costly prepaid, non-refundable expenses like cruises, airfare, and hotel deposits if you suddenly can't go on your trip for an unprecedented reason such as illness, an accident, or a death in the family.
Trip Interruption
This provides coverage in case you have to cut the trip short for a personal emergency and, depending on the policy, evacuation for a natural disaster or disease outbreak, barring any preexisting travel warnings.
Lost Baggage
Baggage insurance can help reimburse the cost of lost or missing luggage and is particularly useful for high value items, like laptops, cameras, or other valuables.
Rental Car
Without rental car insurance, you could lose thousands of dollars in liability and/or legal fees if you're involved in an accident abroad or accidentally cause damage and are held accountable for it.
Think of Travel Insurance as a small investment with high value. Yes, it's not the most exciting part of trip planning. Yes, it's an additional expense. But your peace of mind is priceless. Taking the time to set up protection in advance can save you the nightmare of unexpectedly forking out thousands of dollars while abroad.
With access to over 30 insurers, PROLINK—Canada's Insurance Connection is equipped with the tools to help you make an informed decision and offer you a comprehensive insurance plan that suits your travel needs. We want you to travel with ease, comfort, and the confidence of knowing we've got you covered.
PROLINK's blog posts are general in nature. They do not take into account your personal objectives or financial situation and are not a substitute for professional advice. The specific terms of your policy will always apply. We bear no responsibility for the accuracy, legality, or timeliness of any external content.