How can group benefits help my small business?
November 11, 2021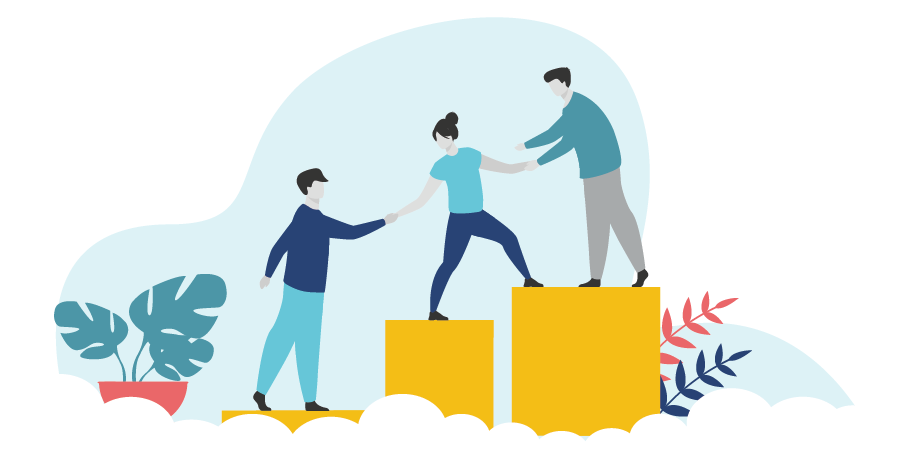 There's no question that group benefits help employees protect their physical, mental, and financial well-being. But how do group benefits benefit you? And more importantly, how do they benefit your business?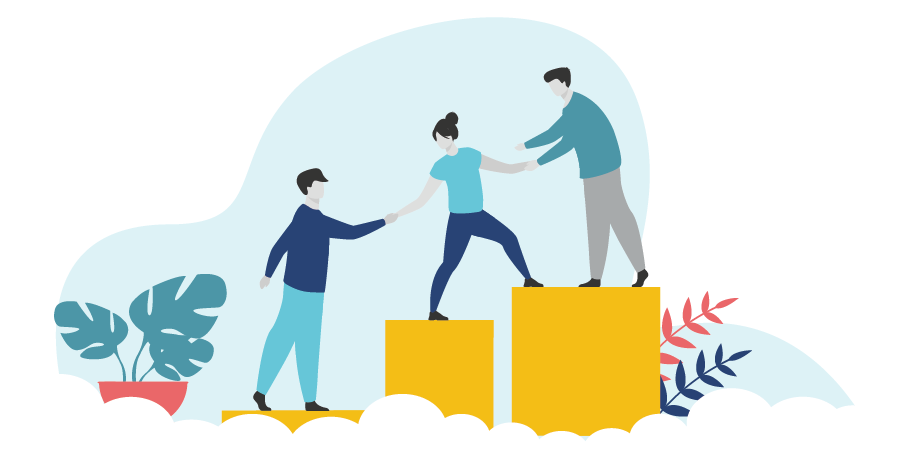 Whether you've got a staff of 5 or 50, employer-sponsored coverage enables your company to operate more strategically, efficiently, and effectively. With a strong Health Insurance plan, you can reap the rewards of a healthier, more engaged, and more productive workforce, not to mention the tax advantages of employee benefits.
Surprised? Keep reading to learn the top reasons small business owners should consider investing in group benefits.
Group Benefits Can Help You:
1. Attract top talent. 
The backbone of any organization is top talent—and top talent wants to know that their company cares. Workers expect to be properly compensated for their efforts and in today's job market, that means more than a substantial wage or salary.
If a potential hire has multiple offers on the table, how do you set yourself apart? How do you compete with other employers, large and small? Or with perks like extra vacation, a pension plan, and a flex-work schedule? Through your benefits.
For highly-skilled or in-demand workers, money is incentive enough, but a well-designed benefits program can really up your ante as an employer of choice. In fact, whether you have them at all tells prospects a lot about your company—how much you value your staff, what you expect of them, and what the work culture is like.
With an extensive benefits package, you can recruit talent that helps your business thrive while staying competitive in the job market.
2. Build morale and loyalty.
Turnover costs are a huge expense for SMBs. It's not easy to replace quality staff and it takes time and money to find the right people for your needs. As your company continues to grow, employee retention will be key to your success. And benefits don't just attract workers; they keep them around.
Emphasizing wellness instills trust and fosters a positive work culture, the benefits of which are well-documented. When employees feel valued—when they feel like they're more than a number—they're also more inspired. They're more devoted. And above all, they're more satisfied. And workers that are more content with their jobs are less likely to jump ship and take their talents elsewhere.
Health Insurance, a good work environment, and a supportive employer, all in one? That's definitely something your employees will factor in when considering a move.
3. Boost productivity.
Benefits are an effective way to motivate workers to reach their full potential. Although Canadians are fortunate enough to have free healthcare, government programs don't cover "non-essential" services or supplies like dental work, eyeglasses, prescription meds, and more. Additionally, except for hospital stays, provincial health insurance excludes most of the medical costs that usually accompany an unexpected illness, injury, or other health emergency.
A benefits program can ease these strains. It'll ensure your staff is well-equipped to cover health costs. It'll enable employees to take care of themselves—and their loved ones—without worrying about where the money for their next bill will come from. It'll provide them with the peace of mind and financial security they need to stay zeroed in on the job.
And generally speaking, workers who are less stressed also tend to be more:
Focused on business tasks and strategic objectives;

Inspired to improve their skills and creativity through further training;

Engaged with colleagues and likely to build a positive work culture;

Helpful or enthusiastic in interactions with customers and clients; and

Inclined to take initiative and go the extra mile at work.
Remember, healthy employees are happy employees. And happy employees mean happy employers.
Related: How "free" is Canadian healthcare?
4. Reduce absenteeism.
Offering group benefits also minimizes downtime (and any associated costs to your bottom line). Without access to proper healthcare, most workers tend to power through illness or injury and overexert themselves.
The result? Slow or shoddy work. Missed deadlines. Unfilled orders and upset clients. Or an employee that's twice as sick and in need of an extended recovery period. Or worse, a chronically ill or unhealthy employee that may need to quit or retire early.
Benefits plans contain a variety of tools and resources for various health-related situations, such as mental health counselling, massage therapy, or chiropractic services. Whatever the condition, workers can access the care they need, when they need it, to get back on their feet and return to work in peak shape. Alternatively, employees can take advantage of affordable medications, oral screenings, and more to cope with difficult situations, manage stress, and preserve their health. That means fewer missed work days over time, which will reduce lost productivity and keep your business running as smoothly as possible.
Related: Healthcare is free, so why do I need health insurance?
5. Save on taxes.
Another reason to offer group benefits? They're 100% tax-deductible.
Why? Health & Dental Insurance is considered an Employee Benefit, a type of non-wage compensation provided to employees in addition to their regular pay. That means employer-paid premiums for group insurance can be reimbursed as a business expense for all incorporated businesses under the Canadian Income Tax Act.
The Bottom Line
As a Business Owner, you know that sometimes you have to spend money to make money. Upgrading your equipment, expanding locations, hiring new staff—all of these expenses are critical to your long-term success and stability.
Think of group benefits as a business investment. Your employees are your most valuable assets; investing in their wellness will ensure they're in the best physical and mental state possible to help you propel your business to new heights.
Group benefits will do more than maintain your staff's physical, mental, and financial health; they'll have the domino effect of improving workplace productivity, financial performance, and employee and client satisfaction, allowing you to focus on future growth.
Related: Back to Normal? Helping Employees Prepare for Work After the Pandemic
How can we help you?
A robust benefits package will add tremendous value to your organization, but finding the right program can be challenging for SMBs who lack the expertise and scale of their larger competitors. For starters, benefits are costly. And managing them is difficult and time-consuming, especially for small business owners who already wear many hats.
How do you know what's best? How can you support employees with diverse needs? And most of all, how will you sustain your plan in the long run?
We can help you. PROLINK's Protect & Perfect risk management approach to group benefits will align your organization with a comprehensive, fully customizable program that reflects your staff's needs, business challenges, and financial goals.
Our offerings include:
Extended Healthcare: Coverage for medical care including vision care, prescription drugs, massage therapy, chiropractic, physiotherapy, ambulance services, medical supplies, and more. Learn more here.

Dental Coverage: Covers a wide range of preventative dental care and procedures for plan members, including check-ups, cleanings, fillings, gum work, and more.

Group Life Insurance: Provides a tax-free, lump sum to the beneficiaries of a plan member in the event of their untimely death. Learn more here.

Critical Illness Insurance: Provides a one-time, tax-free, lump sum to plan members if they're diagnosed with a critical illness or injury. Learn more here.

Short-Term & Long-Term Disability Insurance: Pays living and medical expenses for employees who are unable to work because of a physical injury or ailment. Learn more here.

Employee Assistance Program (EAP): A free, short-term counselling service to support employees who may be experiencing work, health, and life challenges.

Healthcare Spending Accounts (HSAs): A predetermined amount of money provided to employees at the beginning of each benefit year to cover their medical expenses.

Virtual Wellness Services: A variety of wellness education services, including fitness classes and sessions on exercise, nutrition, mental health, home workplace ergonomics, mindfulness, breathing and meditation work, and more.

Employer Group Pension Plan: A registered plan that both you and your employer contribute to that provides you with a source of income during your retirement.

And more.
Invest in your employees' health and wellness today and unlock your business potential. To learn more, connect with PROLINK!
PROLINK's blog posts are general in nature. They do not take into account your personal objectives or financial situation and are not a substitute for professional advice. The specific terms of your policy will always apply. We bear no responsibility for the accuracy, legality, or timeliness of any external content.