Supply Chain Risks: When Green Technologies Can't Deliver
November 3, 2022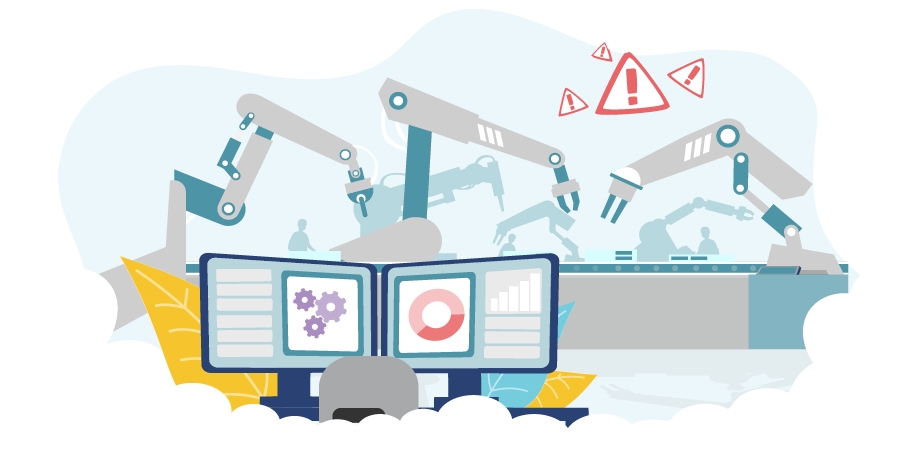 Global supply chains are a mess right now. Few companies were prepared for the lockdowns and labour shortages brought on by the pandemic, but rising economic and political unrest, increasing inflation, extreme weather events, and various structural factors have exacerbated existing conditions. And while all sectors are feeling the burn, Sustainable & Clean Technologies firms are particularly at risk.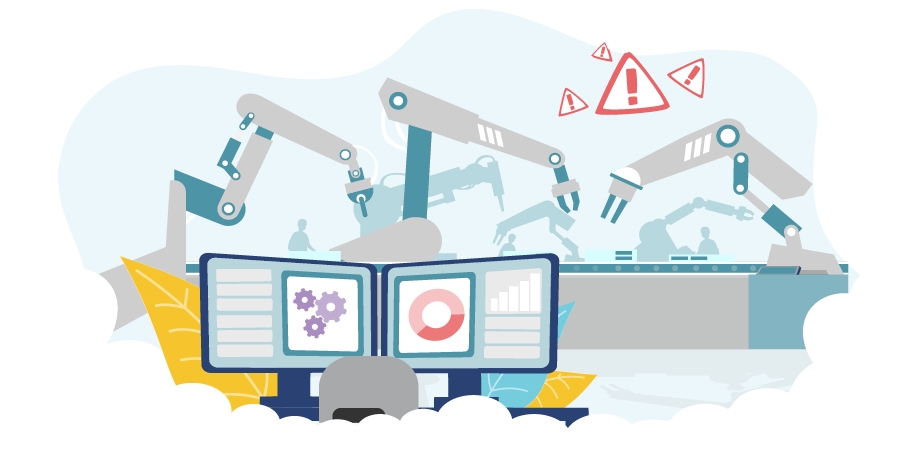 Why? Whether you design or develop cleantech, you've probably spent years on research and development. Months securing capital to buy costly and rare equipment. Weeks convincing clients to take a chance on innovative, energy-efficient technologies that they haven't used before. But if production is backed up and you can't get the materials you need to fulfill your contract, your clients and investors might look to you to recoup the funds when liabilities arise. And with potentially millions at stake, you can't afford any disruptions, especially if you're still trying to establish your business.
Given the state of the market, conditions are unlikely to improve anytime soon. It's critical for all Sustainable & Clean Technologies firms to plan ahead and build resilience into their supply chains to mitigate the risk of financial, legal, and reputational harm. Here are some of the top supply chain risk management risks you might not have considered—what you can do about it.
Disclaimer: Please note the information provided herein offers guidelines only and is presented from a liability-based perspective to help you avoid insurance claims. It is not exhaustive and should not take the place of legal advice, nor will it apply to all businesses, settings, and circumstances. For specialized guidance, please consult a lawyer or a licensed insurance representative.
1. Single Supplier Sourcing
To optimize production cycles and reduce costs, most companies source globally and buy in bulk from a few key suppliers. But it's not always a good idea to put all your eggs in one basket, especially for Sustainable & Cleantech parts, which are already hard to source.
Global supply chains are inherently vulnerable and can be affected by countless factors outside of your control, including natural disasters, theft, labour disputes, armed conflict, legislative changes, power failures, system outages, and more. That means a disruption in one area or industry—like a global health crisis—can cause bottlenecks or shortages that ripple across the world, especially since suppliers of certain goods tend to be clustered in one region.
If even one of your critical suppliers is unavailable or goes out of business, you'll either have to slow production until they're back up and running or scour the market for a new provider, usually at a much higher cost to keep up with demand. Plus, new suppliers may not have the capacity to take you on or commit to your delivery schedules ahead of their longstanding clients.
In addition to the logistical nightmare of rerouting supply chains, disruptions can also stall clients' project timelines and business operations, which could lead to major lawsuits for you. Here's an example: your company develops intelligent control LED lighting. Your client has placed an order for their new smart building, but the cargo is stuck at port. Construction is halted for weeks until the lights can be installed, costing the client thousands. Eventually, they sue you to make up the difference.
2. Supply and Demand Changes 
To cope with supply shortages, businesses have taken to panic buying and stockpiling materials. However, hoarding only adds more stress to the supply chain since companies are already "competing for a limited supply of key commodities." Plus, buyer tastes have changed dramatically over the last few years, which could lead to a decrease in sales and increase in upkeep and operating costs. That means having a massive inventory surplus could easily tie up your cash flow.
Say you order an extra $1 million of technical parts to keep on hand. But due to shipping delays, they take months to arrive. If consumer demand decreases in the meantime, you won't be able to make back what you spent on the excess materials. And depending on how big your offices or warehouses are, you might have to spend more money renting out another storage location while the product sits idle, not to mention trucks to transport everything—money that you could have spent growing your business or investing in other markets.
3. Contractual Liability
Getting investors and clients interested in your tech is always an uphill battle, especially for newer or smaller firms that are trying to gain market share. That means sometimes you might oversell your products or services to grow your client base. Or you might agree to things you shouldn't just to get the ball rolling or land that first flagship customer.
Unfortunately, glossing over your contract can have serious consequences for your business. If you don't read the fine print, you might find yourself taking responsibility for risks, like bad weather, energy output, and supply chain disruptions, even if you aren't at fault.
Maybe your supplier's facility was flooded and manufacturing was held up. Or the transport company damaged the materials en route before they even reached you. If there's a liquidated damages clause in your contract, you'll have to pay penalties for any delays or performance failures caused by the disruption. And although the fines vary between projects, they can easily go up to thousands of dollars per day, putting a squeeze on your balance sheet and eating into your project profits. Even worse? Liquidated damages are also specifically excluded from coverage in most insurance policies, so you'll have to shoulder the costs alone.
RELATED: 3 Killer Clauses in Sustainable & Clean Technologies Contracts
4. Third-Party Compromise
Cyber risk is also a concern. During the pandemic, manufacturers, vendors, and distributors had to rapidly digitize their operations, adopting new systems and technologies practically overnight. In their haste, many implemented solutions without the foresight or consideration for security that would typically go into new service deployment, inadvertently creating new risks and aggravating existing gaps in protection.
These new technologies, combined with a growing shortage of people to operate them, has made suppliers even more vulnerable to a breach or ransomware attack. And as part of the supply chain ecosystem, that makes you more vulnerable by extension.
The last few years have seen the rise of supply chain style attacks; threat actors are able to infiltrate larger organizations by exploiting smaller, less secure outside partners—the weak links in the supply chain, so to speak. And once your systems are compromised, there's a possibility all of your clients, investors, and other key stakeholders could be affected, leading to major consequences on your end: regulatory fines, business interruption, legal action from affected parties, loss of client trust, and more.
RELATED: The Consequences of a Breach: Can your business survive a cyberattack?
What does the future hold?
The last few years have tested business resilience like never before. Companies have pivoted at every turn to adapt to various legal, financial, employment, digital, and operational shifts. And unfortunately, there's no end in sight. While supply chain disruptions aren't a new risk, they've unfolded on a scale previously unseen over the last few years—and they're poised to get worse.
Rising inflation, workforce issues, and severe weather events have made it hard for the global economy to regain a footing following the pandemic. And now wider economic and geopolitical factors—like the Russia-Ukraine Conflict, the Chip War with China, and the resulting trade sanctions—have opened up new areas of stress. With both regions as key providers of critical minerals, global energy, and industrial metals, supply chain challenges will continue to shift and evolve. All industries should be prepared for constant disruption; global supply chains may never truly be the same.
What can you do?
With these exposures in mind, all Sustainable & Clean Technologies firms should work towards a comprehensive supply chain risk management strategy to reduce the impact of a disruption and mitigate any potential liability. Even if it adds some cost back into your "lean" production systems, it's a necessary tradeoff to avoid the effects of lost revenue, market share, investor confidence, and client trust. Here are some tips to get started:
1. Know your exposure. 
Conduct a risk assessment and try to quantify the impact of a potential disruption on your revenue and profit. The more you know, the more you can prepare. With sound data and greater visibility into your supply chain ecosystem, you can be proactive and build in agility wherever possible. Be sure to:
Evaluate your entire supply chain, from raw materials up to the client level. Identify all outsourced partners, dependencies, weaknesses, bottleneck concerns, existing controls, and more.
Map out your key suppliers; get a sense of your critical components, where they're coming from, and any regional exposures or natural hazards. Run through different catastrophe scenarios that may arise.
Location is crucial; global networks have grown increasingly complex and while most companies know where their suppliers are headquartered, production facilities may be dispersed across the world.
2. Implement controls. 
Develop disaster recovery and business continuity plans for each supplier and client you do business with. This way, you can absorb supply and demand shocks and stay responsive to shifting market conditions without panic-buying.
But keep in mind: backup plans aren't one-size-fits-all. For example, it might be practical to have a few months of buffer stock for rare or high-value materials that are hard to procure. If an inventory surplus isn't practical, then consider how you'll modify production until things are back on track. If possible, consider replacement parts or promoting other products in the meantime.
Additionally, factor PR into your contingency plans. How will you notify clients about delays or disruptions? How will you deal with any potential bad press about your product or company? Have communications in place to address different situations.
3. Set up 

alternates

. 
Instead of relying on one or two key partners, try to diversify your network with a broader list of suppliers, transport and logistics providers, and utilities links. Separate suppliers into different tiers based on need or risk and try to line up alternates in advance to keep the flow of materials going during emergencies.
Some tips:
Replacements should be geographically dispersed to account for factors that could impact availability and pricing, like regulatory issues, market conditions and behaviours, capacity limitations, and more.
Have local backups just in case. It might cost a little more to shop in your own backyard, but the materials won't take as long to arrive. Plus, setting up contracts in advance will save time vetting, certifying, and onboarding new suppliers during a crisis situation.
Look into alternative modes of transport, carriers, and travel routes, so your shipments aren't just reliant on one route in case of road closures or damage.
RELATED: How can clean energy producers navigate uncertain weather?
4. Vet your vendors. 
It's not enough to have multiple suppliers—you need the right suppliers in place to help you elevate your business to new levels. And reliable partners aren't just businesses who can manufacture products or deliver them on time; they're businesses who share the same commitment to risk management as you.
Depending on the materials you need, your selection of suppliers might be limited. But before partnering, you should still rigorously vet all outside vendors, regardless of tier, for:
Financial Stability: Be aware of suppliers' history, reputation, and overall financial profile. This way, you'll be alert to any potential insolvencies as a result of the disruptions. Additionally, all suppliers should have up-to-date business continuity plans and insurance policies in case of an emergency.
Cyber Risk Management: Establish a formal vendor management program that classifies each vendor's type of data and level of access. All third-parties with access to your network should operate with least privilege and have at least a minimum level of cyber hygiene.
Performance: Check if suppliers have a well-defined process to measure performance and ensure quality control. Ongoing testing is crucial to resolve product issues before they have a chance to escalate.
If needed, engage a third-party to run financial or cybersecurity checks on your suppliers and perform regular audits to see if they meet your standards; make sure this is outlined in your contract. Contracts should also clarify how data will be returned or destroyed at the end of an engagement and when. Finally, if any supplier issues arise, record key dates and times, details, and the steps you've taken to avoid future incidents.
5. Practice good contract management. 
A carefully written contract is one of the best tools in your arsenal to lower the chances of a lawsuit. You might not be able to address every situation or circumstance, especially in an industry that's continuously evolving, but the more you plan and prepare, the lower your risk will be overall.
Clearly define all procedures, as well as any checkpoints you have in place throughout the project lifecycle to monitor risk and remedy any potential issues surrounding prices or timelines. Avoid generic language and watch out for key "killer" clauses that could shift liability to you like: liquidated damages, performance guarantees, scope of services, indemnity and hold harmless agreements, limitation of liability, and more.
And don't forget to call in a professional. A lawyer can help you cut through the legalease, tailor terms and conditions to your needs, and make sure your contracts are compliant with any overarching regulations.
RELATED: The Devil's in the Details: 3 More Killer Clauses in Sustainable & Clean Technologies Contracts
6. Be vigilant. 
Keep current with trends, market changes, global events, regulatory issues, and more. Re-evaluate your controls and contingency plans regularly to account for any major changes, especially as your supply chain expands borders. Provide ongoing risk training to your entire internal supply chain management team so they're up-to-date on all best practices. Engage your supply chain partners in the process; discuss current and emerging risks at performance meetings with all key partners.
7. Strengthen your insurance coverage. 
Review your existing insurance policies to ensure there are no gaps in coverage. Policies should include coverage for loss of supplier, stoppage of supply, and interruption of service. In addition to your standard business policies, like Professional Liability Insurance and Commercial General Liability (CGL) Insurance, consider other coverages that will help to offset the potential financial loss from any major events, such as:
Data Security & Privacy Breach Insurance: Protects your business and covers your losses in the event of a breach, like if your company's information is stolen or exposed by a hacker, or accidentally released by an employee. This policy covers both first-party expenses (costs incurred by your business following a breach) and third-party expenses (costs incurred by a third-party who was affected by the breach). Learn more here.
Trade Credit Insurance: Protects your cash flow by insuring your receivables and covering some or all of a client's bad debt. This coverage also offers ongoing credit monitoring services and collection services for your clients. Learn more here.
Business Interruption Insurance: Replaces lost income (up until your policy limit) caused by a direct physical loss or damage, like property destruction or equipment damage.
Marine Cargo Insurance: Covers your goods if they're lost or damaged while in-transit on the ocean.
Directors & Officers (D&O) Insurance: Protects your business leaders and board members if they're personally sued for any actual or alleged wrongful acts in managing the company. Learn more here.
8. Work with a risk advisor. 
Every business is different and the right supply chain risk management strategy for you will depend on a variety of factors, including your size, location, operations, your suppliers, and more. And as a Sustainable & Clean Technologies firm, you might have trouble finding an insurance company that understands your business model or the demands of your industry. That means you could end up overpaying for coverage that you won't use or worse, unprotected when you need it most.
That's why it's critical to work with a licensed broker that specializes in the Sustainable & Clean Technologies sector. As the first and only broker to have a dedicated cleantech practice in Canada, our expert advisors can help you navigate supply chain risks end-to-end and become resilient in the face of change. We'll stay on top of emerging threats, legislations, and innovations that could affect you and share what steps other firms in your industry are taking. Plus, with over 40 years of experience, we have access to a wide network of insurers and can align you with comprehensive insurance and risk management solutions, tailor-made for your strategic objectives and budget.
As you grow to new levels of sophistication, we'll help you regularly reassess your exposures and readjust your strategy to scale with your people, processes, and supply chain. With greater insight into your risk landscape and a dedicated partner by your side every step of the way, you can confidently stay ahead of the curve, no matter the delay, disruption, or hurdle. You can work to control your exposures—and your costs—long-term. You can focus on what's most important: your business.
To learn more, connect with PROLINK today!
PROLINK's blog posts are general in nature. They do not take into account your personal objectives or financial situation and are not a substitute for professional advice. The specific terms of your policy will always apply. We bear no responsibility for the accuracy, legality, or timeliness of any external content.