Privacy Breaches: Why Social Workers are Vulnerable and What You Can Do About It
March 5, 2022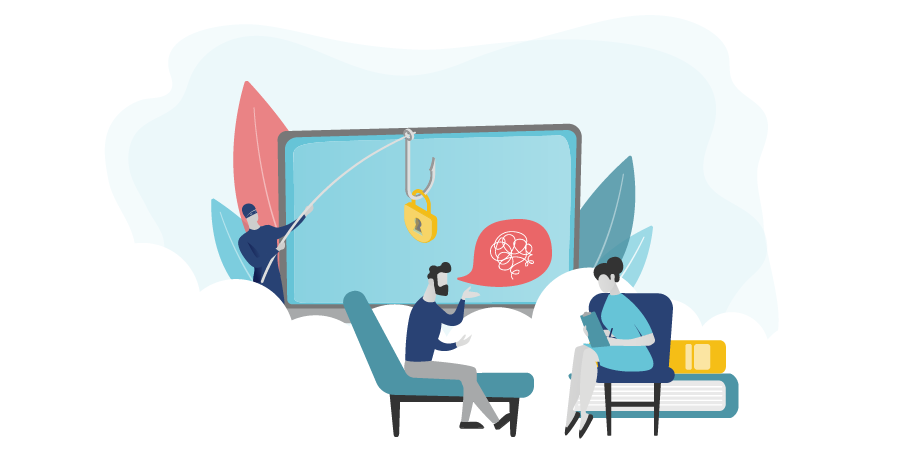 In a digital age, more and more health care services are moving online. From electronic patient logs to virtual counselling and an increasing array of medical devices and equipment, technology has become more critical than ever to provide care. As a result, cybercrime against health care organizations has surged in the last few years, particularly with the transition to virtual care full-time during the pandemic.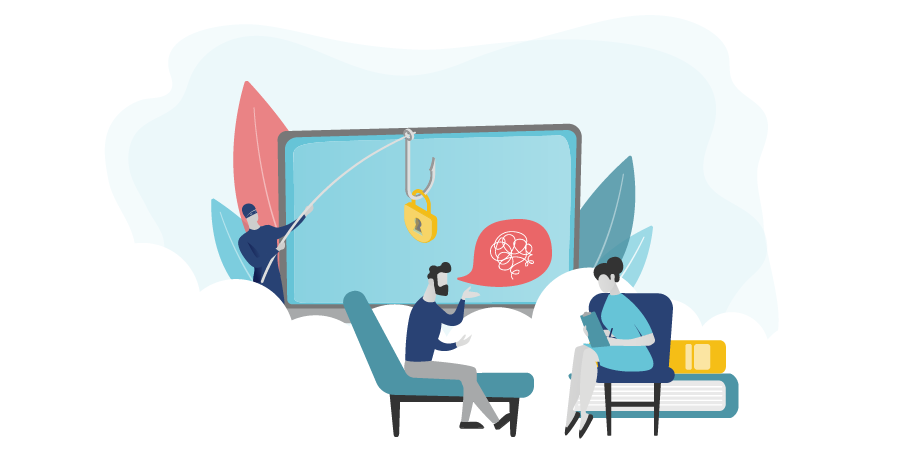 With an ever-expanding database of personal health information (PHI) at stake, it's a good idea for social workers to refresh their responsibilities—and their risks—when it comes to data security. What's a privacy breach? What are the effects? Why are social workers vulnerable? And above all, how can you keep your clients, their data, and your practice safe? Keep reading to learn more.
Disclaimer: Please note that the information provided herein offers guidelines only. It is not exhaustive and does not constitute legal, insurance, or cybersecurity advice. For more guidance, please consult a lawyer, a licensed insurance representative, and/or a cybersecurity specialist.

Why are social workers vulnerable?
Health care professionals, like social workers, have historically been among the most desirable targets for hackers. Here's why:
Confidential Data
Health records are highly coveted by cybercriminals since they open up opportunities for social engineering exploits, identity fraud schemes, fake insurance claims, and more. Even a single practice may have access to hundreds of names, birthdates, addresses, banking details, and more.
Access
Although records have become increasingly digitized in recent years, smaller, independent practices generally have minimal budget to upgrade any outdated operational tech or antiquated software. Additionally, most social work practices have little in-house IT support and are often too overworked to regularly backup data, making them an attractive target.
Virtual Care
Millions of social workers have shifted to offer online services in the last two years. And while virtual care is an acceptable and necessary substitute for in-person services, hackers can now gain entry to sensitive data through unsecured home Wi-Fi networks and unencrypted connections.
Operational Disruptions
Rapid changes in technology, processes, and communications over the past two years have made social work practices more vulnerable as they adjust to virtual care. Additionally, reliance on employee personal devices to access business-critical applications may have weakened organizations' overall security posture.
Human Error
Social work clinics can be hectic and stressful. Even the best of social workers might accidentally mis-enter information, improperly dispose of a record, or misplace a personal device, opening the door to malicious threat actors. Human error also applies to clients; you might be secure on your end, but if you're working virtually, it might be hard to help clients to adapt to new technologies and telehealth platforms.
What are the effects of a breach on social workers?
In addition to being the most targeted industry, health care professionals also suffer the greatest damages following a privacy breach. According to IBM's 2021 Cost of a Data Breach Report, health care has taken the top spot for breach costs for the eleventh year in a row; average breach costs are at $9.23 million USD per event, a 29.5% rise from $7.13 million in 2020.
Why are breaches so costly?
Regulatory Fines
Under Ontario's Personal Health Information Protection Act (PHIPA), if a health care professional fails to safeguard, retain, or dispose of PHI under their custody—if they're found negligent in the event of a breach—they could be liable for up to $1,000,000 in fines per violation ($2,000,000 for organizations).
Remediation & Legal Action
Breach cleanup usually includes fees for legal counsel and defence, data restoration, PR assistance, credit monitoring, and more. And there's always a possibility that affected individuals may sue for damages, injury, or harm caused by the breach, compounding your organization's overall losses.
System Downtime
The average time between first detection and containment for a health care breach is 329 days. If you needed to shut down to conduct forensic investigations or attend legal hearings, could your practice comfortably close for that long without jeopardizing patient care or losing clients?
Reputational Harm
Diminished goodwill, bad press, and loss of trust may arguably do more long-term damage than remediation costs, especially since clients typically have higher standards and expectations for privacy from social workers.
How can social workers protect PHI?
With breaches on the rise, it's imperative for all social workers to take a more proactive approach to privacy management to avoid major financial, legal, and reputational loss. We know that you might not have the time, resources, or even the energy to consider any drastic changes to your existing security. But you should never compromise on patient safety—and protecting PHI is crucial to providing effective and ethical care, especially in our current global climate. Plus, it's better to prepare now than to pay later with your profits, your practice, and above all, your clients' trust.
Not sure where to begin? The tips below can help you get started.
PROLINK's blog posts are general in nature. They do not take into account your personal objectives or financial situation and are not a substitute for professional advice. The specific terms of your policy will always apply. We bear no responsibility for the accuracy, legality, or timeliness of any external content.