Life Insurance: What Business Owners Should Know
March 2, 2022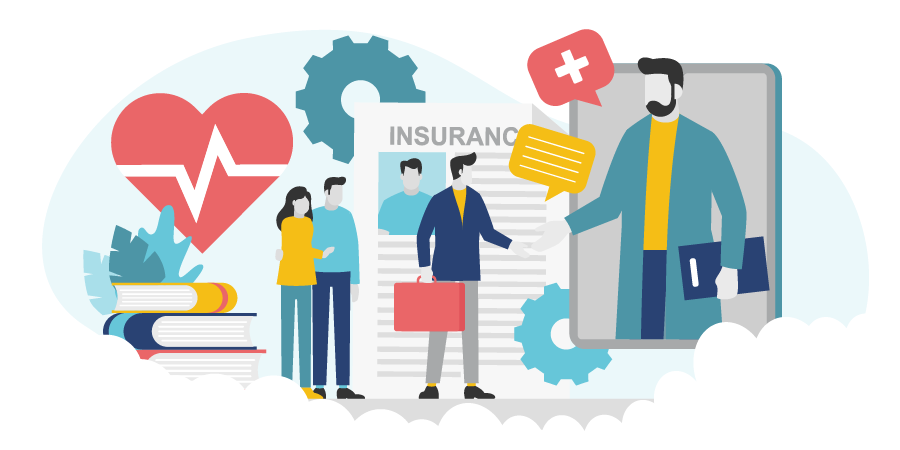 When you're running your own business, it can be hard to separate your personal life and your professional life. Your day-to-day operations may be keeping you busy, but making time to plan for the future is crucial—especially when it comes to your health. If you were to pass away unexpectedly, what would happen to your business? Would your debts and responsibilities fall onto your dependents? How can you ensure that your loved ones and the company you've built will be supported in your absence?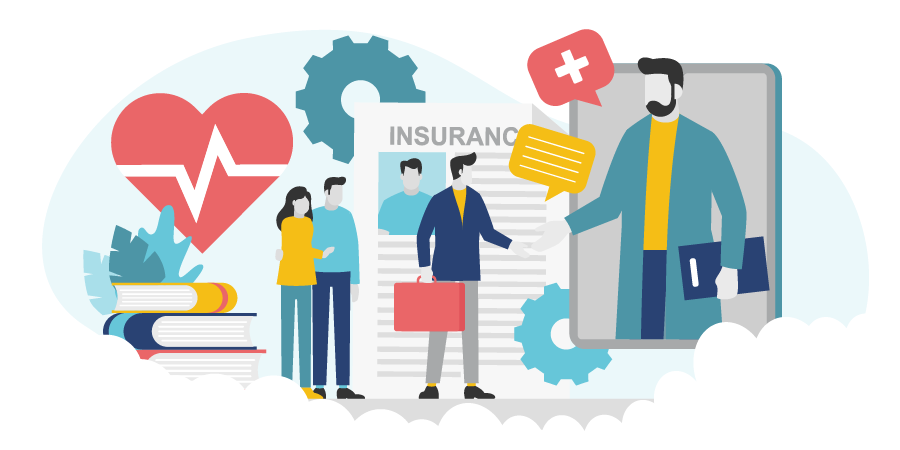 You can't predict the future, but it never hurts to prepare for the worst. As an entrepreneur, having comprehensive Life & Health Insurance won't just help financially protect your family—it'll also protect your company, business partners, and employees.
Disclaimer: Please note that the information provided herein offers guidelines only. It is not exhaustive nor will it apply to all policies, individuals, situations, or circumstances. The specific terms of your policy will always apply.
Who needs Life Insurance?
Ideally, anyone who has people relying on them financially should invest in Life Insurance—so if you're a business owner, this applies to you! You might already have a personal Life Insurance policy in place to protect your loved ones, but does your plan have enough coverage to cover your business too?
PRO Tip: A corporate-owned Life Insurance policy can provide you with tax benefits that you wouldn't otherwise get with a personally-owned policy. As a business owner, you can take advantage of these savings and invest for the long term! To learn more about how you can accumulate wealth using corporate-owned Life Insurance, click here.
RELATED: Healthcare is free, so why do I need health insurance?
Are there different types of Life Insurance?
Much like personal Life Insurance, there are two main types of Life Insurance for business owners:
Term Life Insurance
A term life policy will cover you for a specified length of time, usually up to a certain age, like 65 or 70. Key points include:
Premium amounts remain stable for the duration of each term. For example, a 10-year term will hold the premium steady for the first 10 years of the policy and increase every 10 years on the anniversary date.
If you pass away while the policy is in force, your beneficiaries will receive a death benefit payout as specified by you.
However, if you remain alive and keep paying your premiums on time, the coverage will continue to renew unless you decide to convert your policy into Permanent Life Insurance, or let it expire at the maximum age.
Permanent Life Insurance
A permanent life policy will last for your entire lifetime. That means your beneficiaries will get a guaranteed death benefit payout after your passing, no matter your age at the time of death. Key points include:
Permanent life policies generally have a cash-value savings component that increases over time and provides tax-sheltered investment growth that you can choose to withdraw from should you need the funds.
Permanent life policies are valuable for estate preservation purposes to assist with paying estate taxes.
Although permanent policies offer lifelong coverage, it's worth noting that you'll be paying a higher monthly premium compared to a term life policy

—

but your premium will never increase over time.
It's also possible that your policy could reach a status of being "paid-up"; your coverage will remain in force without you needing to pay any additional premiums after a certain number of years or a certain age.
Which type should you opt for? The short answer: it depends on your needs. Term life might be a better fit if you're looking for cheaper premiums, and if you only need protection during your prime working years. On the other hand, a permanent life policy might be worth it if you want to build cash value over time, and you're willing to pay more for the security of knowing your dependents will always be protected.
PRO TIP: Your Life Insurance isn't something you should just "set and forget." If your business has grown and your needs have changed since you last reviewed your policy, it may be time for an update.
RELATED: Life Insurance Doesn't Have to Be a Lifelong Commitment – Here's Why
How can Life Insurance help you?
Having Life Insurance will ease the financial burden on your family in the absence of your income. Plus, there are provisions that can be added to your policy to address your unique business-related needs and enable the financial health of your company even after you're gone.
Here are just some of the ways that Life Insurance can help business owners:
Key Person Insurance
Key Person Insurance protects businesses from potential losses incurred if a key person—someone who plays a prominent role in the successful operation of the business—passes away. The business itself would be the beneficiary, and the payment would help cover any lost earnings to keep the company afloat, as well as any costs associated with hiring and training new talent.
Buy and Sell Agreements
A Buy and Sell Agreement will outline what will happen to your shares if you exit the company or pass away, like whether they'll be transferred to your business partner(s), or the business entity itself. Life Insurance will then provide funding to buy out the equity ownership from the deceased shareholder, allowing 100% of the ownership to remain within the business.
Debt Coverage
Debt Coverage can help you keep your family and business from being overwhelmed by any outstanding personal or business-related debts you may have in case of an untimely death, as well as protect any valuable assets you may have used as collateral, such as your home.
Cash Value
The Cash Value component of Permanent Life Insurance can act as an investment that accumulates over time and provides access to cash that your company can use in a pinch.
Life Insurance is also a critical part of Succession Planning, which involves establishing how the ownership and leadership of your business will be transferred after you're no longer with the company. It might sound morbid, but planning in advance will help your company stay prepared for any unforeseen events, like an accident, illness, or death, and help ease the transition of leadership for your team members and clients.
RELATED: Plan A: Never get seriously ill in your life. Plan B: Panic?
How can PROLINK help?
You've put a lot of hard work into your business, and the last thing you want is for your unexpected passing to leave your business partners and other dependents with more financial burden than they can handle. When you buy Life Insurance, what you're ultimately getting is the peace of mind that your loved ones and your company will be taken care of, even when you're no longer there to provide.
To discuss your unique needs, connect with PROLINK today! With over 40 years of experience, you can count on us to help you find the right solution to protect your family and business, at the right price.
PROLINK's blog posts are general in nature. They do not take into account your personal objectives or financial situation and are not a substitute for professional advice. The specific terms of your policy will always apply. We bear no responsibility for the accuracy, legality, or timeliness of any external content.