Welcome to the AMBA Insurance Program from PROLINK
PROLINK has worked closely with the Alberta Mortgage Brokers Association to provide members with industry-leading insurance coverage. Professional coverage has been enhanced to offer a customized Professional Liability Insurance program meeting the specific requirements of mortgage brokerages operating in Alberta and across Canada. We can help yolu access superior protection at unparalleled rates.

At PROLINK, we can help you feel confident that you have the right protection.
We believe in personal relationships.
We value knowing you, and taking the time to understand your unique situations, so that we can provide you with genuine advice and follow-through. Our named, dedicated advisors will take a holistic view of your lives and explain all of your coverages and potential exposures, so that you can make educated decisions.
We have over 30 years of experience.
As a result, we've seen insurance from every perspective. Wherever you're coming from, and whatever you need, we're your one-stop-insurance-shop. You can depend on us for the protection you require.

We represent a network of insurers.
We know their strengths, their weaknesses, how they'll assess you as a risk, and how they'll treat you in the event of a claim. Plus, as one of Canada's largest national brokerages, we have the buying power and influence required to advocate for you and your needs with the various insurers.

We work for you, not the insurer.
As an independent insurance brokerage, we are not obligated to sell you on a particular insurer. Instead, we'll evaluate the available offerings and the discounts you are eligible for, to bring you solutions to best fit your life.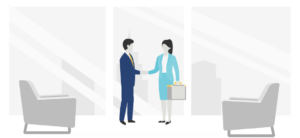 Protection for My Business and Professional Life
Browse our professional insurance solutions tailored to the needs of Alberta's Mortgage Brokers.
Errors and Omissions PLUS Program

The Mortgage Brokerage Industry is expanding with new OSFI lending regulations pushing more clients to your door for options. An influx of clients means an increase in sales which is great for business. Not-so-great, though, is the widening exposure that brokerage owners face as a result.

To keep up with sales, you might hire more agents in a sub-contractor relationship to work under your banner. This entrepreneurial culture can create a work environment that's difficult to control. Independent minded agents may bypass certain internal processes to close deals quickly, leaving you exposed to potential security and professional liability risks in tandem. You will have a hard time defending yourself successfully if you cannot provide documentation supporting all appropriate due diligence processes were completed before connecting borrowers and lenders.

We can help. PROLINK—Canada's Insurance Connection has developed a comprehensive and RECA-compliant Errors and Omissions Liability PLUS Program, tailored to your unique needs and offered at highly competitive AMBA member rates.

Our E&O PLUS program features:

Errors and Omissions Liability Coverage:

Flexible amounts of coverage;
Protects mortgages arranged with private and institutional lenders;
Fraud coverage is automatically included for all licensed brokers and associates;
Covers Mortgage Administration Services;
Full prior acts coverage for the brokerage. The policy will cover services rendered by all associates since the inception of the brokerage. All agents and employees automatically covered under the policy;
Legal Expenses reimbursement for Regulatory Disciplinary investigations and hearings;
No deductible if no damages are paid to the third party claiming against you.

Privacy Breach Coverage:

$250,000 for privacy and data breach incidents;
Covers legal expenses for lawsuits and damages awarded to third parties;
Covers expenses for computer forensics, PR services, legal counsel, and credit monitoring services in the fall-out of a breach.

Legal Protection for Brokerage Principals:

$50,000 for legal expenses related to: Employment Disputes, Tax Audits, Anti-Spam Legislation Defence, Business Contract Disputes, personal legal defence of Highway Traffic Act infractions and more;
Defence of RECA investigations against the brokerage;
Unlimited telephone legal advice for Professional and Personal matters.

Canada-wide coverage: E&O PLUS covers brokerages licensed in any province and is regulator-approved in provinces where E&O insurance is mandatory.

Financial Institution Bond for the Alberta Securities Commission

The Alberta Securities Commission ("ASC") requires that organizations administering Mortgage Investment Corporations ("MICs") and Mortgage Syndications purchase a Financial Institution Bond compliant with the registration requirements set out under National Instruments 31-103. All firms who are active as Investment Fund Managers, Restricted Portfolio Managers or Exempt Market Dealers must apply for registration with the ASC and buy an approved Bond.

The Bond really represents a Crime insurance policy protecting you and your clients. Crime/Fidelity insurance offers companies protection against losses they may incur as a result of fraudulent acts by individuals (employees or outside parties). The AMBA Bond provides coverage for circumstances involving computer systems fraud as well. The reality is that even the best internal controls and compliance procedures cannot fully protect you against the criminal element. A Financial Institution Bond can help you mitigate this risk.

AMBA and PROLINK developed a Financial Institution Bond program specifically for members required to be registered with the ASC under the National Instruments 31-103. We have experience in providing Financial Institution Bonds to companies registered with NI 31-103. As an added benefit, members receive an additional 10% discount on already discounted rates!

Mortgage Impairment Insurance for Private Lenders

Mortgage Impairment Insurance is an All Risk Comprehensive Property insurance policy protecting the private lender's mortgage interest against physical loss or property damage. Until now, this type of protection was only affordable for the largest banks and trust companies lending in Canada. The Mortgage Impairment insurance policy is available exclusively to AMBA members. Mortgage administrators, individual private lenders, Mortgage Investment Corporations and mortgage brokers arranging private mortgages can all purchase this policy.

The Mortgage Impairment policy should be considered mandatory coverage for private lenders/mortgagees. The policy protects insured mortgagees against losses on properties in their portfolio that were believed to have valid primary insurance at the time of the loss but after the loss were found to have no valid insurance in force, or insufficient coverage to protect the mortgagee's interest.

Highlights include protection for:

The entire mortgage portfolio;
The private lender's mortgage interest against physical loss or damage from uninsured perils (i.e. flood, fire, seqer back-up, vandalism);
Commercial and residential properties across Canada;
Both vacant and occupied properties.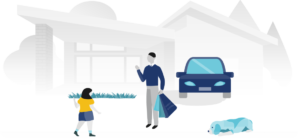 Protection for Me and My Personal Life
Your life is complicated. Selecting your insurance doesn't have to be.
Learn how we can help make your life simpler.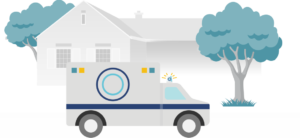 Sometimes, stuff happens. In the event that you need to make a claim and the situation is urgent or an emergency, help is a phone call away!
Monday to Friday (8AM to 5PM)
Contact PROLINK directly at 1 800 663 6828. We will take your claim, confirm your policy and report it to your insurer.
After Hours
Access our after-hours claims service, Kernaghan Insurance Adjusters at 1 800 387 5677, or call your insurer directly and they will loop us in.
Please reach out to PROLINK if you ever feel unsure. We're here for you.