How Can HR Professionals Manage the Risks of Returning to Work?
July 27, 2020
As an Independent HR Professional, it's your job to expect the unexpected. You're trained to anticipate all scenarios, put things in perspective, and keep your cool in the face of the unknown.
But COVID-19 is a fast-moving issue. Employers are increasingly looking to you for guidance on crisis response, business operations, and public safety. You're facing unique challenges you've never encountered before and with it, added risk.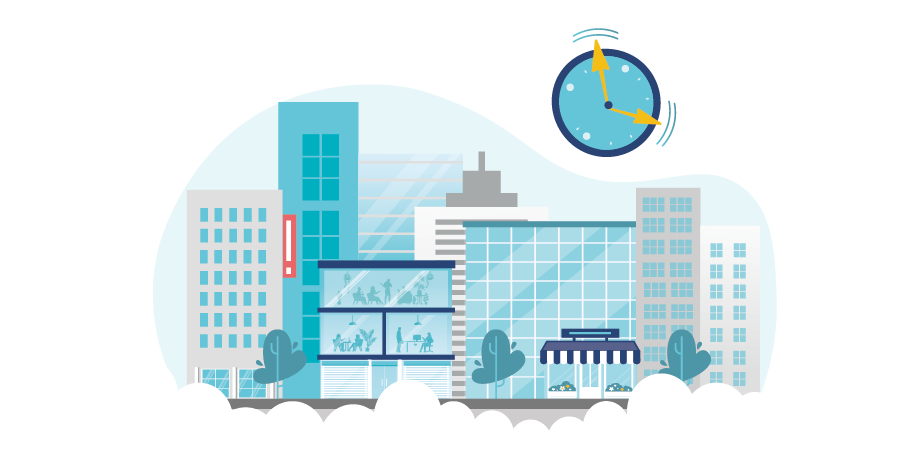 What happens if you don't have the answers to your clients' questions just yet? Or worse, what happens if you have the wrong answers? How will you keep your clients safe? And more importantly, how will you keep your practice safe?
To help you out, we've put together a list of the biggest professional risks faced by Independent Practitioners during the COVID-19 crisis—and what you can do to protect your business.  
Disclaimer: We know that you may have already undertaken extensive research to advise your clients. Please note that the information provided herein is presented from a liability-based perspective to avoid insurance claims. It is meant to supplement your existing research and is not exhaustive or a substitute for legal advice.
Additionally, while the following sections are geared towards Independent Practitioners, much of the information here is applicable to all kinds of HR Professionals—Recruiters, Managers, Generalists, Consultants, etc.—both as individuals and as best practices that can be shared with clients.
1. Breach of Professional Duty: Advising Clients
Under the RHRP Act of 2013, offering knowledge, skills, or advice to the public as an HR Professional means you're automatically held to a higher duty of care. But with the news in constant flux and your clients' needs shifting on a near-daily basis, keeping current is trickier than ever.
If your client is charged with violating health and safety or employment laws, you could be held liable for:
Poor advice if you're not up-to-date on the latest legislative policies, technologies, and workplace practices for the jurisdictions and sectors you serve;
Improper fact verification and/or lack of careful research causing you to inadvertently mislead clients;
Misinformation that creates a ripple effect leading to: weak business continuity plans, ineffective HR strategies, poor telework arrangements, and more.
Even if you've advised clients to the best of your knowledge and ability—even if you've done nothing wrong—there are still a number of scenarios in which companies could turn around and point the finger at you. And with COVID-19 putting a squeeze on business budgets, your clients could be looking to recoup funds wherever they can.
PRO Tips:
Be proactive. Keep up with the situation as it develops, including government legislation and public health advice. Refer to reliable and frequently updated sources of information (e.g. community-based public health guidance, Canada.ca, WHO, provincial Ministry of Health websites).
Be aware of legal and sector-specific requirements in your clients' jurisdictions and caution them accordingly. Laws may vary based on your client's location and industry. After all, restaurants and hospitality businesses won't have the same safety needs and concerns as construction and manufacturing.
Seek legal and OH&S counsel for specific issues. Refer clients with concerns to the same experts if needed.
Maintain a complete record of all interactions with and services provided to clients. Inform clients that you will do so. Update this record continuously (following each interaction).
Be flexible. The scope of COVID-19's disruption continues to evolve. Be prepared to frequently adjust and re-adjust your policies, advice, deliverables, and even your professional services and offerings.
For guidelines on how to reopen businesses safely and responsibly, click here.
2. Digital Recruitment
Whether you hire candidates for clients, oversee employees that hire for clients, or assess client's hiring policies, you know COVID-19 has completely changed the landscape of recruitment. Although virtual hiring has been on the rise for a while now, COVID-19 has made video interviews, onboarding, and training necessary to avoid face-to-face interactions.
But while digital channels are convenient and flexible, the very nature of video interview software itself can expand the existing risks of recruitment, like wrongful selection or lack of thorough investigation of a candidate. Here's why:
Fraudulent Hires: Video interviews might make it harder for HR Professionals to catch candidates cheating their way through screening processes. (e.g. reading prepared answers off a split-screen, looking up answers on the Internet, lip-synching answers while someone else responds)

Privacy: Candidates may record video interviews without your consent, potentially exposing confidential client information and violating the terms of any non-disclosure agreements (NDA) you may have signed.

Misrepresentation: Many clients' policies (e.g. time off, benefits packages, vacation) are either undergoing review or being modified to reflect pandemic-related concerns. Providing candidates with inaccurate or outdated job information may lead to claims of misrepresentation from clients.
PRO Tips:

Be alert to the potential of fraud during a video interview. Take note of the candidate's mannerisms, behaviours, and communication style. Do they keep looking offscreen or away from you? Is there someone else in the room? Are they pausing for long periods of time (potentially enough time for a third-party to feed them answers)?

Covertly ask your candidate to reiterate a specific part of their resume to check that you're speaking with the right person. If the details don't align, you might potentially have a fake candidate.

Verify past employment by calling companies' HR departments instead of just checking references listed on the candidate's resume.

If a candidate's information has changed after being hired, ask why. Often this can be a telltale sign that the person hired is not the same person you interviewed.
3. Navigating Contracts
In response to the coronavirus outbreak, many organizations have introduced pandemic-related clauses and liability waivers to release them from civil liability risks associated with reopening, resuming services, and/or modifying operations. The two most common examples include:
Exclusion of liability for illness, infectious disease,and virus transmission if an employee or a client contracts COVID-19 through an interaction with the business; AND

Fee disputes and termination clauses pertaining to performance disruptions and service delays.
This affects Independent Practitioners both as contractors who partner with different organizations and as consultants who may advise on and/or draft contracts at the request of their clients. But writing a contract is no easy business. And a poorly drafted waiver won't just cause unnecessary confusion or jeopardize a transaction; in the worst-case scenario, it can also lead to conflict, expensive lawsuits, and hefty legal fees for all parties.
PRO Tips:
Do NOT use generic online forms. Contractual language is both highly specific and highly dense. Seek legal counsel to review both your own professional contracts and clients' contracts. Lawyers can instruct you on how best to incorporate and word pandemic-specific clauses as needed.
When drafting contracts, be sure to clearly define what constitutes an "excusable delay" and include parameters for notice of the delay and how long the delay will occur.

If you're reopening your offices, consider having clients sign a waiver acknowledging they will not hold you, your employees, or your business responsible if exposed to COVID-19 as a result of attending your facility.

Encourage clients to ask questions before signing forms to ensure all parties have a full understanding of the risk at hand.
4. Increased Cyber Risk
Even before the coronavirus struck, privacy breach was rising in frequency, intensity, and severity across the globe. According to the CIRA Cybersecurity Survey, 71% of Canadian businesses reported experiencing at least one cyberattack in 2018.
Small businesses are equally as vulnerable. Recent reports from the Ponemon Institute and Verizon show that despite their size, SMEs comprise roughly two-thirds of all data breaches.
With the majority of the world now working from home, opportunist hackers are capitalizing on global fears to prey on worried populations, disrupted workers, and struggling businesses. And HR is one of the most at-risk industries. Here's why:
Confidential Data: HR Professionals have access to sensitive personal and financial employee data (e.g. addresses, passport scans, payroll info, bank details, e-signatures, SIN numbers etc.) and client data, which, if lost in a cyberattack, may violate the terms of your NDA.

Client Network: Valuable third-party connections open up opportunities for fraudsters to target both wealthier clients, speciality businesses, and smaller clients who may not be well-equipped to protect themselves.

Remote Work: Independent Practitioners are generally likelier to work from home, where cybercriminals can take advantage of weak cybersecurity through unsafe home Wi-Fi networks, unencrypted connections, and unprotected devices.
And in the event of a cyber breach, it's not just the loss of data you have to worry about; there's also regulatory fines under the PIPEDA Digital Privacy Act, legal fees, and business interruption costs. Even worse? The loss of client trust and lasting damage to your reputation, which are vital Human Resources work.
PRO Tips:

For practical, immediate steps on how to stay cyber-safe while working from home, click here.

Given the remote work revolution of COVID-19, telework is slated to become the expected employee norm in a post-pandemic world.

Cybercriminals will adjust their tactics accordingly; you'll need to be prepared. Be sure to invest in robust cybersecurity measures and allocate funds towards talent management, specifically IT talent acquisition, cybersecurity skills and training for all employees, and rewards and incentives encouraging staff to be vigilant.

If you don't have existing cyber coverage, consider Data Security & Privacy Breach Insurance. A comprehensive policy can help offset some of the potential financial loss from legal fees, damages, and associated expenses. To learn more, click here.
The Best Practice: Customized Coverage for HRPA Members
For most Independent Practitioners, exposure to risk—and the best practices to mitigate those risks—depends on the roles you undertake for clients. But the best practice of all, no matter what you do or who you work with, is insurance.
With nearly a decade of serving HRPA members, PROLINK understands the unique threats you face like no one else. Our Professional Insurance solutions are custom-tailored for the HR industry and will help you protect your business from risk, even if the claims made against you are groundless. Plus, as a full-service brokerage, we can provide you with comprehensive coverage for all of your professional needs, including:
Professional Liability Insurance: Protects you (and your business) from allegations of errors, omissions, or negligence committed within the scope of your professional activities. Click here to learn more!
Commercial General Liability (CGL) Insurance: Protects you from third-party claims of injury (including sickness or disease) and property damage caused by your professional activities, employee operations, or premises.
Data Security & Privacy Breach Insurance: Protects your digital assets and helps you get your business back online in the event of a privacy breach. Click here to learn more!
Employment Practices Liability (EPL) Insurance: Protects you from claims brought against you by employees, such as wrongful termination, discrimination, harassment and more, and any related Human Rights Tribunal investigations.
Directors and Officers (D&O) Insurance: Protects your business leaders and board members if they're personally sued for any actual or alleged wrongful acts in managing the company. This coverage is available outside of the HRPA program policy. For more information, connect with PROLINK.
To learn more, click here or connect with PROLINK today!
PROLINK's blog posts are general in nature. They do not take into account your personal objectives or financial situation and are not a substitute for professional advice. The specific terms of your policy will always apply. We bear no responsibility for the accuracy, legality, or timeliness of any external content.