Travelling Outside Canada? Did You Know That OHIP No Longer Provides You With Coverage?
February 25, 2020
It's been a rough winter. Between the cold, wind, and snow, it's the perfect time for a warm getaway. You pack your bags and head to Costa Rica on the next flight. After a night at the resort, you wake with severe stomach pains and a high fever. You're nauseous and bedridden. You need emergency medical care—and fast.
OHIP will handle that, right? Wrong. As of January 1st, 2020, Ontario has officially axed the Out-of-Country Travellers Program for all residents going abroad. Before you head off on your next holiday, here's what you should know about the OHIP cuts and how you can prevent your travel dream from becoming your travel nightmare.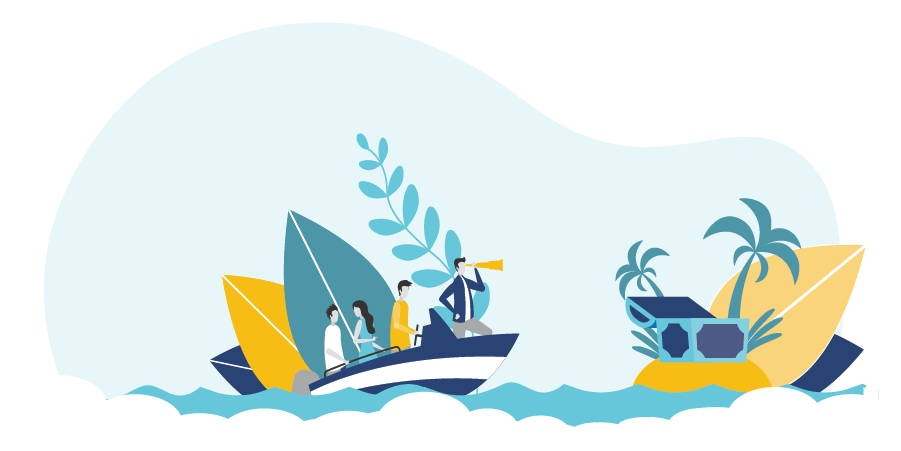 The Changes:
While OHIP coverage still applies for domestic trips, Ontario has scrapped funding for all out-of-country medical assistance. So if you temporarily leave Canada for any reason—whether you're tanning on a beach in Cuba, visiting clients overseas, or making an impromptu excursion south of the border—you won't be reimbursed for any physician or hospital care in the event of an emergency. That includes ambulance services, medical evacuations, and any additional out-of-pocket expenses.
The only exception to the cuts? A new program run by the Ontario Renal Network providing out-of-country dialysis for Ontario residents with kidney failure. Read more about the OHIP changes here.
The Impact:
Let's put this news into perspective: the Out-of-Country Travellers program was minimal at best. It only offered up to $400 per day for inpatient hospital services (e.g. coronary care, intensive care, operations) and up to $50 per day for outpatient services (e.g. lab tests, scans, stitching a minor wound). That amount is about 5% of average emergency medical costs.
But even with limited coverage, OHIP was still a valuable safety net for all Ontarians. Especially for anyone with pre-existing health conditions, like diabetes, heart disease, or arthritis.
Foreign healthcare is expensive and it's not uncommon to be refused treatment unless you can pay upfront. A hospital stay in the US alone can amount to $5000 USD a night, and that's not including the price of any tests, procedures, or medical transport you might need. A simple X-ray can even set you back anywhere from $150 to $3000 USD.
The Solution:
No matter where you are in the world, accidents happen. Maybe your rental car was struck in a collision, or you slipped and fell, or ate some bad food that made you sick. Whatever the reason, one thing's for sure: if you need serious care, you'll be heading home with a hefty hospital bill. The only way to truly protect yourself from crippling medical debt is with Travel Insurance–even a basic plan can offer you up to $1 million for emergency medical expenses and transportation.
If you're a snowbird who winters in warm locales or a frequent flyer that regularly crosses the border for business or school, consider an annual policy. You won't just have the convenience of year-round travel outside Canada–you'll have peace of mind year-round.
Keep in mind: your vacation is an investment. An investment of your time, your energy, and most importantly, your money. And if something were to go wrong, would you be okay with losing that money forever?
Let PROLINK help you travel stress-free. Our comprehensive, cost-effective Travel Medical Insurance plan will preserve your ability to roam and work abroad by covering you every time you leave the country. We can prepare you  for whatever happens, wherever it happens.
Connect with PROLINK to learn more today!
PROLINK's blog posts are general in nature. They do not take into account your personal objectives or financial situation and are not a substitute for professional advice. The specific terms of your policy will always apply. We bear no responsibility for the accuracy, legality, or timeliness of any external content.