Welcome to the OASW Insurance Program from PROLINK
Welcome to the Ontario Association of Social Workers program from PROLINK—Canada's Insurance Connection.
PROLINK offers comprehensive and cost-effective insurance coverage to address the unique personal and professional insurance needs of Social Workers. Members of OASW can benefit from superior protection at unparalleled rates.
An added benefit? PROLINK and the OASW have made it easier than ever to apply for, or renew, your professional insurance! Our online application can be completed on your mobile phone, computer, or tablet. Pay by credit card and receive your documents within minutes!


At PROLINK, we can help you feel confident that you have the right protection.

We believe in personal relationships.
We value knowing you, and taking the time to understand your unique situations, so that we can provide you with genuine advice and follow-through. Our named, dedicated advisors will take a holistic view of your lives and explain all of your coverages and potential exposures, so that you can make educated decisions.

We have over 30 years of experience.
As a result, we've seen insurance from every perspective. Wherever you're coming from, and whatever you need, we're your one-stop-insurance-shop. You can depend on us for the protection you require.


We represent a network of insurers.
We know their strengths, their weaknesses, how they'll assess you as a risk, and how they'll treat you in the event of a claim. Plus, as one of Canada's largest national brokerages, we have the buying power and influence required to advocate for you and your needs with the various insurers.


We work for you, not the insurer.
As an independent insurance brokerage, we are not obligated to sell you on a particular insurer. Instead, we'll evaluate the available offerings and the discounts you are eligible for, to bring you solutions to best fit your life.
What OASW members are saying...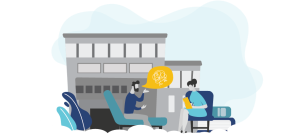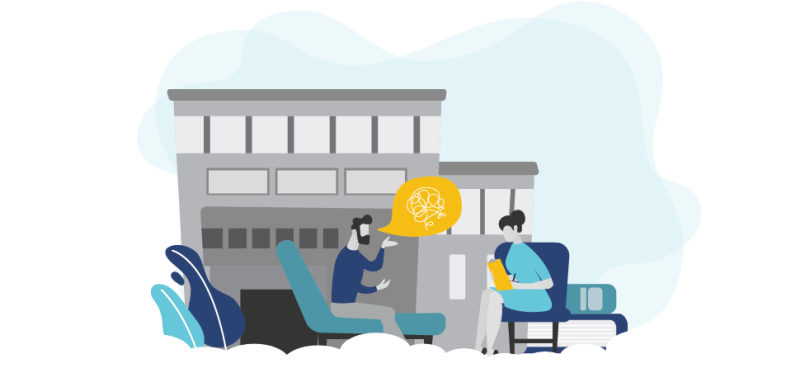 Protection for My Business and Professional Life
Important note for members seeking Professional Insurance Solutions:
Online services are covered under the OASW plan, as long as it is with clients who are residents of Canada. For example, if you or your client are on vacation and the services are offered via Skype, it is still covered under your policy—as long as any claim made against you is brought forward in Canada.
Psychotherapy services provided within the context of social work services are covered by our OASW member policy.
You must have an active OASW membership in-force at all times in order to obtain coverage through the PROLINK Professional Insurance program.
For any mid-term policy requests such as: updates, address changes, limit increases, additional insured certificates, and more, please contact OASW@prolink.insure.
OASW Plan: Professional & Commercial General Liability

As a Social Worker, you help people and families solve complex problems in their everyday lives. It's a rewarding career—but it's also unpredictable. Social work is all about communication and sometimes what you communicate isn't always what's understood. In the heat of the moment when clients are at their most vulnerable, you may be just as vulnerable to risk. Despite your best intentions, your advice or actions might be misinterpreted and you could face a lawsuit.

Like Social Workers, PROLINK—Canada's Insurance Connection believes in building strong, positive relationships with all our clients to resolve any and all conflict. That's why we've partnered with the OASW to address the specific risks you face as a Social Worker with our bundled Professional Insurance coverage. We'll take care of you so you can take care of your clients.

Our Professional Liability program will protect you from any allegations of negligence, error, or misrepresentation, even if the claims made against you are groundless, while our Commercial General Liability policy will take care of any third-party claims of bodily injury or property damage.

Highlights of our program include:

$1,000,000 limit for Abuse Coverage;
$200,000 limit for Disciplinary Defense Costs;
$100,000 limit for Criminal Proceedings;
FREE legal advice with unlimited calls to the Trisura Legal Assistance Hotline at 1-866-945-5207 (8AM to midnight, 7 days a week)
FREE annual listing on FindASocialWorker.ca , sponsored by PROLINK ($100 value);
FREE 6-month subscription with and listing on the Psychology Today directory ($180 value);
Coverage for false advertising, slander, and defamation;
And more!

Contact PROLINK to learn more today!

1. What does Professional Liability insurance cover?

In general, Professional Liability covers you against allegations brought by a third party (i.e., a client) seeking damages resulting from a negligent or wrongful act, error, omission or arising from your profession and within your scope of practice.

2. Will the Professional Liability policy protect me if a complaint is filed against me with my Regulatory Body?

The chance of having someone file a formal complaint against you is greater than the chance of being sued. There are different regulatory bodies in each province; however, this policy will provide access to lawyers who specialize in defending professionals being investigated by a regulatory body or authority due to a complaint.

3. Will the Professional Liability policy protect me if I am charged with a criminal offence?

The policy will reimburse you for the legal defence costs incurred in a criminal action related to their services if the criminal charges are dropped or if you are found not guilty for the offence.

4. How will I know if someone is claiming against me?

You will know if you are served with a statement of claim. However, there are other circumstances where you should also contact PROLINK because it could constitute a claim under your Professional Liability policy.

The other circumstances include:

A client or their lawyer issues a verbal or written demand for damages (i.e., a letter or email is sent to you);

A client or their lawyer makes threatening comments verbally or in writing indicating that they are seeking damages and/or may sue you.

You made a mistake in how you rendered your professional services and may have caused harm to a client.

5. What do I do if I receive a statement of claim?

Once you are aware of an actual or potential claim, report it to PROLINK immediately. Please refrain from making written or oral statements, and do not offer to compensate or admit liability. Taking such actions could interfere in the insurer's ability to manage the claim.

6. Is there a common expiry date for the OASW professional insurance program?

Yes, all policies under PROLINK's OASW program will expire on May 1. If you sign up mid-year, you will pay a pro-rated premium and your policy will expire with the rest of the group on May 1 at 12 AM.

7. Why is Commercial General Liability important?

Unfortunately, you can be sued for any injuries or property damages that occur while working with clients—even if you're not at fault. This situation is so common that most venues, government parties, and corporations require that you have this type of coverage in place before you engage in any contract.

Additionally, if you run your business from home, you could be at risk. For example, if a delivery man slips and falls delivering a work-related package, your typical home owner's policy may not cover it. Commercial General Liability will.

Property Insurance

If you have your own Social Work practice, chances are you also own, rent, or lease office space. Whether it's a major corporation, an up-and-coming firm with a few staff, or a home-based office, every business has valuable assets. And whether it's a natural disaster, a power outage, or a break-in, every business is vulnerable to damage.

The cost of repairs and replacements can affect your business for years to come—for smaller firms, that impact might be financially devastating. Even if you can cover the expenses out-of-pocket, there's the added blow of losing any income you would've earned before having to relocate or close down temporarily to fix the damages. Plus if your new location is out of the way, it might inconvenience your existing clients and keep any new ones away.

And if your office is home-based? Keep in mind that your business and contents might not be covered under your Home & Auto policy, especially for any equipment taken on the road.

That's where we come in. With over 35 years of experience, PROLINK has seen it all. We'll take the time to carefully audit your office contents and ensure that your business property, equipment, and furnishings are protected for their full value. We'll also make adjustments to your coverage as your business continues to grow so you're secure no matter what.

Contact PROLINK to apply online today!

1. Is my home office covered under my home insurance policy?

Not necessarily. You need to check your policy or request PROLINK's assistance to determine if adequate coverage is available.

2. My business doesn't house a lot of furniture do I really need property insurance?

You may not think your business has anything of value. But when was the last time you properly assessed your office contents? You may be surprised at how quickly things add up.

And Property insurance offers protection for more than just traditional furniture. Computers, software, project files and resources, as well as any equipment you take on the road are also covered with this policy.

Plus, you can claim business interruption costs that result from the disruption of your physical space while you work to recover from an incident.

Data Security and Privacy Breach Insurance

In this day and age, all companies are data companies. When you rely on computer networks for the bulk of your work, hackers, malware, and ransomware pose a real threat. Whether it's a stolen laptop, a breach in your cloud provider, or a snooping employee, being on a network exposes you to cyber risk. And you may not realize the value of your digital assets—and the implications of a breach—until it's too late.

As a Social Worker, you might even be more attractive to some cybercriminals for your third-party connections. Given the value of private health information, it's no coincidence that healthcare providers are among the most targeted professionals when it comes to security breaches. And size doesn't matter; smaller practices with fewer security provisions are just as likely to be hacked as any major organization.

You might think that your property or liability insurance policy will restore your files for a small add-on fee. But there's no fast fix for a cyber attack. Data Security and Privacy Breach Insurance with PROLINK can protect you against these losses, help you get your electronic assets back in order, and your business back online.

Highlights of our policy include:

Breach Counseling - Help determine whether a breach has occurred and assess the severity of the incident;
Crisis Management - Time-saving professional service in handling a breach;
Media Relations Consulting - Public relations assistance to help restore your business' reputation;
Legal Support - Documentation of steps taken and remediation services provided.

Contact PROLINK today for more information about purchasing these optional enhanced coverages:

Regulatory Research and Compliance Expense - Coverage for lawyers' fees incurred in providing advice and guidance on applicable legislative requirements;
Forensic Investigation Expense - Covers the costs for forensic experts to determine how the intruder got into the device/system and what data has been compromised;
Notification Expense Reimbursement - Covers the costs for a breach expert to assist in drafting a notification message along with all printing, mailing, postage, or address verification costs for sending this notification message;
Notification Recipient Services - Covers the cost in providing fraud remediation services to individuals that have been affected by the breach.

New Clients

If you are interested in privacy breach insurance and are a new client, or someone who has already renewed their 2020 professional insurance, please complete the form below and provide an email address. We will send you a link to apply or amend your application as-needed. Please note that it may take a little longer to contact you than usual, as we try to complete the 2020 renewal for over 5000 OASW members.

Existing Clients

If you have not yet renewed, the option to purchase Privacy Breach Insurance is included in your online renewal application. Please click on the link you already received in your email to purchase Privacy Breach Insurance.

Contact PROLINK to apply online today!

1. Why is Cyber/Privacy Liability insurance important?

Every business runs the risk of experiencing a cyber/privacy breach at least once in their lifetime. Recently, sophisticated fraudsters have proven that even the most secure organizations are at risk, too. The prevalence of cyber-attacks is only expected to increase and businesses report massive financial losses as a result of managing the fall-out. While a good defence strategy can certainly help, it's not a question of IF your company will experience a breach but when.

In Canada, privacy laws are ever-changing. And the process of navigating a breach is confusing and expensive. Damages are being awarded for not only sensitive information exposed, but for the resulting emotional injury as well. Finally, is every single one of your employees tech-savvy? Can they recognize a phish and stop scammers at the gate? The reality is that many breaches are caused by employee errors or mal-intent. And you need to be protected. Cyber/Privacy Liability insurance can help with that.

2. What does PROLINK's Cyber/Privacy Liability offer?

Our Cyber/Privacy Liability policy will provide you with funding for Public Relations services to manage the reputational impact of the breach, as well as, provisions for credit monitoring and client notification fees if sensitive client information is exposed.

Additionally, you will be able to cover the legal defence fees in the case of a civil suit made against you, along with funds for court-awarded damages.

Finally, you will have access to a breach coach who will guide you through the entire process.

3. What is a breach coach?

A breach coach is a lawyer who specializes in guiding firms through a Cyber/Privacy breach. They are there to provide you with the advice you'll need to make the process as simple as possible.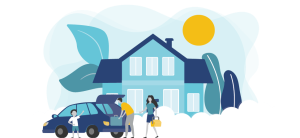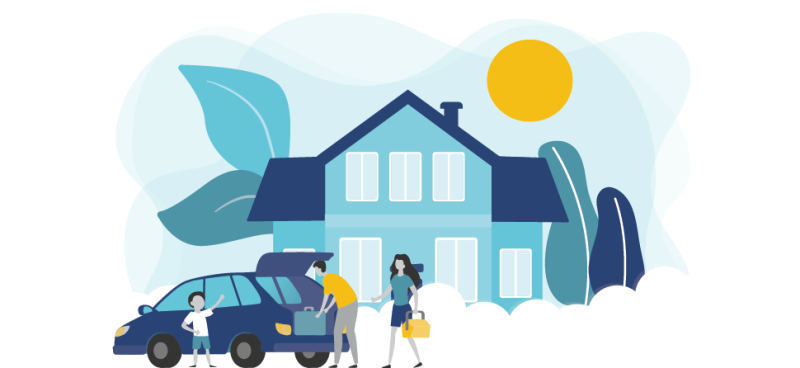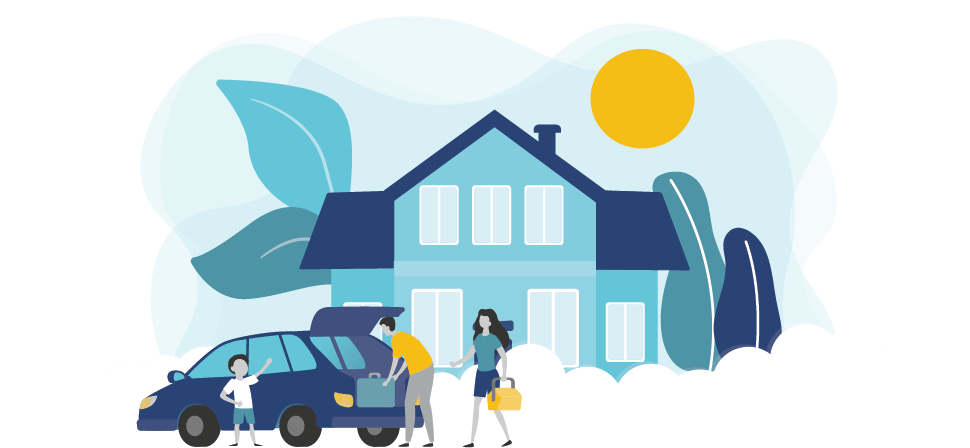 Protection for Me and My Personal Life
Your life is complicated. But selecting your insurance doesn't have to be. Read on to see how PROLINK can help make the road to your insurance solutions simple.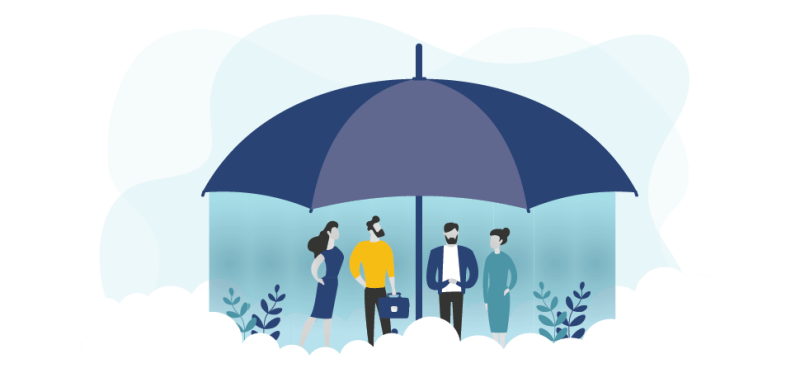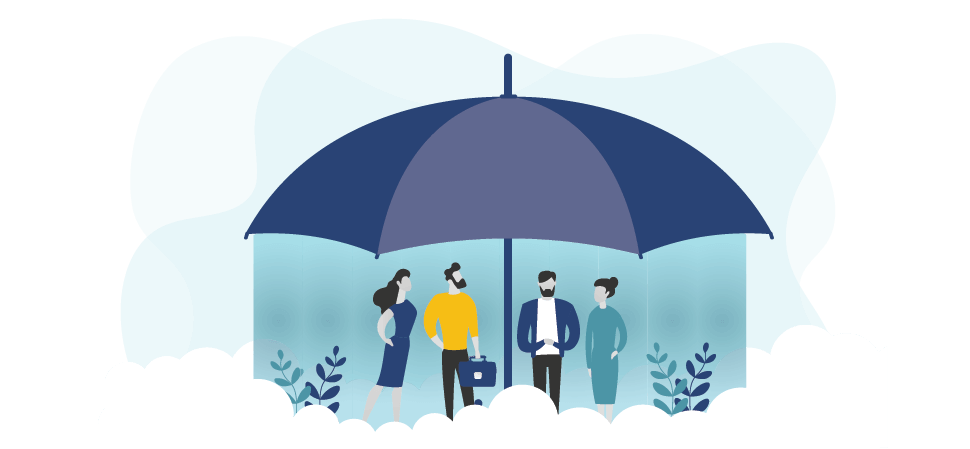 Sometimes, stuff happens. In the event that you need to make a claim and the situation is urgent or an emergency, help is a phone call away!
Monday to Friday (8AM to 5PM)
Contact PROLINK directly at 1 800 663 6828. We will take your claim, confirm your policy and report it to your insurer.
After Hours
Access our after-hours claims service, Kernaghan Insurance Adjusters at 1 800 387 5677, or call your insurer directly and they will loop us in.
Please reach out to PROLINK if you ever feel unsure. We're here for you.
Speak to a Representative Today
To speak to a professional who can guide you to the right coverage from the right insurer at the right price contact us below.
IMPORTANT NOTE ABOUT ONLINE SERVICES:
Your OASW Professional Liability insurance policy covers online services (video, text,phone, etc.) you provide to clients who are residents of Canada. Offering services to a client who is temporarily outside of Canada is still covered under your policy, as long as any lawsuits or allegations are brought against you in Canada only. The policy does not define how long is considered to be "temporary", it only states that the client must be a resident of Canada.
If the person you are considering providing telephone or online counselling to lives outside of Ontario, place a call to the relevant College of Social Workers in that jurisdiction. The policy covers you AUTOMATICALLY. That is, you DO NOT have to notify us to amend your policy if you are now providing online services. For even more information, please click here.
Professional Insurance: 1

888 511 3352
Home & Auto/Life & Benefits Insurance: 1 800 663 6828