Homeowners: Why Life Insurance is Better Than Your Bank's Mortgage Insurance
January 10, 2023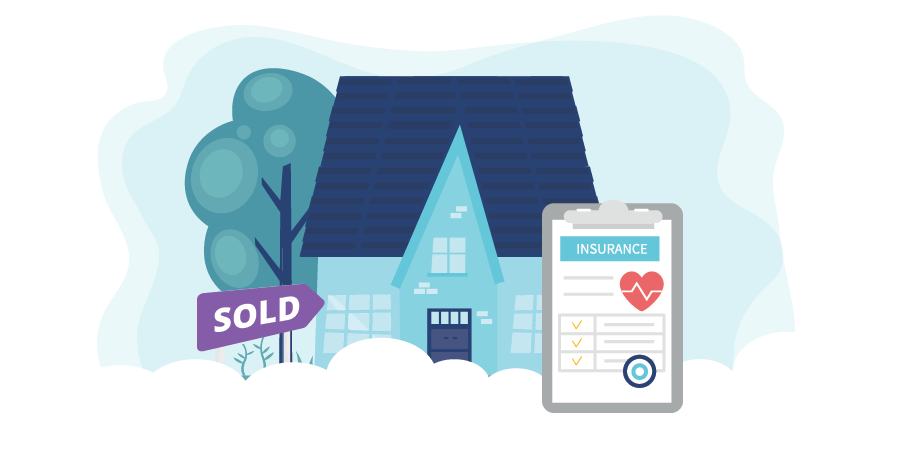 Buying a home is one of the most important decisions you'll ever make. And whether you're buying for the first time, upsizing, or refinancing your existing mortgage, you'll want to make sure that your biggest investment is well-protected in case of illness, injury, or death.
To help you plan ahead, most banks offer Mortgage Life Insurance to cover your remaining mortgage balance if you unexpectedly pass away. This way, your family can stay in their home without worrying about the financial fallout, even if your income isn't there to support them. Coverage is easy to arrange, with a straightforward application process and only a few health-related questions.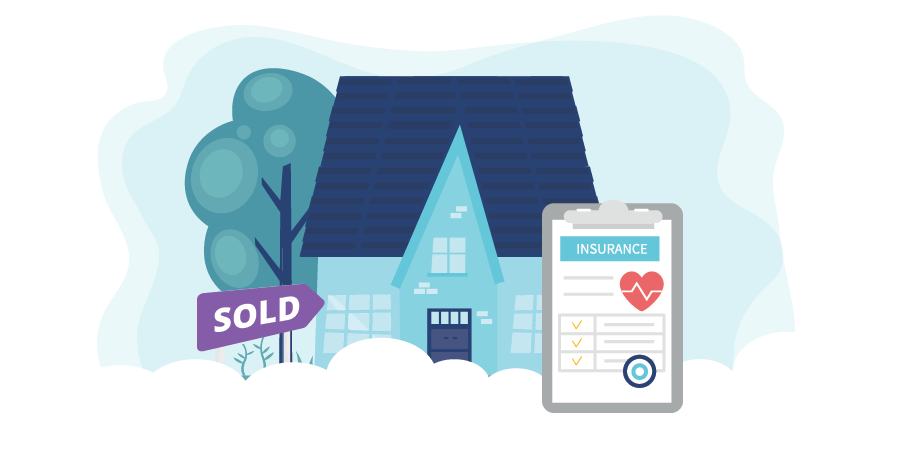 But the easiest option isn't always the best option. While it might be convenient to manage all of your mortgage needs under one roof, going through a bank or a lender may leave you paying more for less protection over time. Plus, a traditional Life Insurance policy through an insurance broker—like PROLINK—can offer you and your loved ones more comprehensive, flexible support for a fraction of the cost.
Before you make any big decisions, here's a detailed breakdown of the key differences between Mortgage Life Insurance and traditional Life Insurance.
Disclaimer: Please note that the information provided herein offers guidelines only. It is not exhaustive nor will it apply to all policies, individuals, situations, or circumstances. The specific terms of your policy will always apply.
HOW CAN THE FUNDS BE USED?
WHAT COVERAGES ARE AVAILABLE?
HOW ARE MY PREMIUMS CALCULATED?
WILL MY PREMIUMS CHANGE OVER TIME?
CAN I CHANGE MY POLICY TERMS OVER TIME?
CAN I TRANSFER MY POLICY?
HOW MUCH COVERAGE CAN I GET?
DOES MY COVERAGE AMOUNT CHANGE OVER TIME?
Covers your outstanding mortgage balance in the event of an untimely death or your mortgage payments if you develop an unexpected injury or illness.
Your mortgage institution, typically through a bank employee or mortgage broker that isn't trained or licensed on Life Insurance.
Your mortgage company (a bank or a lender)
Your mortgage company (a bank or a lender)
The insurance proceeds are only applied to your mortgage balance. There is no additional amount to be paid to your family or estate.
Available coverages include Life Insurance, Accidental Death & Dismemberment, Disability Insurance, Critical Illness Insurance (covers 3 or 4 different conditions), and Job Loss.
You only have to fill out a health questionnaire to obtain Mortgage Life Insurance. However, these questionnaires tend to be broad in nature and are designed for a quick and easy application process. And while you may qualify for coverage right away, you might not have the opportunity to disclose any previous or pre-existing medical conditions.
That means your claim could be denied later on if your insurance company finds out about a medical condition that wasn't disclosed on your initial application.
Premium rates are assessed per $1,000 of coverage and based on your age. You'll pay the same premium rate as everyone else in your age group, regardless of health conditions, smoking status, or any other factors.
Your premium rate is determined at the time your policy begins. Some policies keep the same rate as you age, while others increase rates when you move into a new age group (e.g. 30-34 years, 35-39 years, and so on.)
However, regardless of which type of Mortgage Life Insurance you have, the insurance company can still change the rates at any time if they happen to pay out more claims than expected.
You'll need to check with your mortgage insurance provider to see if changing your policy terms is possible. In general, if you want to reduce or increase your coverage, you'll have to cancel your policy and apply for a new one (usually at a higher price since you'll be older).
No. If you reassess your mortgage terms or transfer your mortgage to a different bank or lender, your Mortgage Life Insurance will be terminated, and you'll have to apply for a new policy.
Your policy will cover your mortgage balance up to the maximum coverage amount available.
Unfortunately, sometimes the maximum amount of Mortgage Life Insurance available may not be high enough to cover the full cost of your mortgage. Some banks have a maximum coverage amount of $750,000 or $1 million.
As you pay your mortgage down over time, your coverage will decrease. However, your premium payments will stay the same, even though your mortgage balance—and coverage—is lower.
Your coverage ends once your home is paid off.
TRADITIONAL LIFE INSURANCE
Provides financial support (known as the death benefit) to your beneficiaries in the event of an untimely death or living benefits if you can no longer earn an income due to an unexpected injury or illness.
An insurance company or brokerage, through a licensed insurance agent or broker that's registered with the appropriate regulatory body in your jurisdiction.
All of the insurance proceeds are paid to the beneficiaries of your choice, such as your spouse, children, friends, your favorite charity, and more.
Once paid, your beneficiaries can leverage the proceeds in whatever way best fits their needs, whether that's on funeral costs, estate fees, childcare, or even mortgage payments.
Available coverages include: Life Insurance, Accidental Death & Dismemberment, Disability Insurance, and Critical Illness Insurance (covers up to 26 different conditions). Additionally, you can choose between two types of Life Insurance: Term Life, which only covers you for a set period of time and Permanent Life, which covers you until your death.
Traditional Life Insurance requires a full health review when you apply, including a questionnaire, medical exams, and a detailed medical history. While this process may take longer, your policy will be personalized to your needs, with a lower cost based on your lifestyle and health conditions.
It also means that your claim has a much higher likelihood of being approved, with the proceeds paid to your beneficiaries, since the insurance company is fully aware of your health status.
Premium rates are assessed per $1,000 of coverage and based on the amount of insurance you need, combined with your age, gender, smoking status, health status, and lifestyle (occupation, income, etc.). In general, individuals who don't smoke or don't participate in dangerous or high-risk activities will receive lower rates.
Insurers also offer bulk pricing: if you buy a higher amount, you'll pay less for each individual unit of coverage (per $1,000). For instance, a traditional Term Life Insurance policy that lasts for 10 or 20 years will be cheaper when compared to the same amount of Mortgage Life Insurance.
Your premium rate is determined at the time your policy begins. If you buy Term Life Insurance, most carriers offer level premiums for the duration of the policy. That means your premiums won't change over the course of the initial policy term, regardless of its length or if you develop a health condition after coverage begins.
However, once your insurance expires, your provider may raise your premium if you renew your policy.
Traditional Life Insurance is flexible to your changing needs. As your lifestyle evolves, you can amend your coverage to reflect your personal, financial, and health situation.
If you decrease your coverage, your rates will be adjusted to reflect your new terms. If you want to increase your coverage, you can keep your existing terms, and apply for more. The cost of the new policy will depend on your age and the other assessment criteria requested by the insurer at the time you apply.
Yes. You can keep the same coverage, even if you change your mortgage institution. No new applications, policy terms, or premiums.
That's up to you. You can determine the right coverage for your needs with the help of a licensed insurance agent or broker.
In general, we recommend that you have enough insurance to cover your mortgage and other any additional expenses your loved ones might have following your death, such as funeral costs, income replacement, outstanding debts, tuition, and more. While most people purchase $1-2 million of coverage, you can access as much as $25 million depending on your needs.
Traditional Life Insurance isn't affected by your mortgage balance; your coverage will stay the same even if you pay your mortgage off or change your financial institution.
Plus, by paying down your mortgage, you'll be leaving your beneficiaries with extra funds for other expenses. And if you go through a broker, you'll have the option to increase, reduce, or convert your coverage to a different type of Life Insurance altogether and get more value from your policy.
Because traditional Life Insurance isn't attached to your mortgage, you and your loved ones will have protection as long as you keep paying your premiums.
Picking the right Life Insurance policy can be overwhelming. After all, trying to picture what would happen in the event of an untimely death isn't at the top of anyone's to-do list.
But with the help of a licensed broker like PROLINK you can shop around and make an informed decision. Our dedicated team of brokers will compare your lender's Mortgage Life Insurance offer with all available options on the market, explain the features, and provide you with a detailed quote so you can decide what's best for you. This way, you'll have the best protection possible for the best value possible.
To learn more, connect with PROLINK today!
PROLINK's blog posts are general in nature. They do not take into account your personal objectives or financial situation and are not a substitute for professional advice. The specific terms of your policy will always apply. We bear no responsibility for the accuracy, legality, or timeliness of any external content.