Will Business Insurance respond to COVID-19?
March 15, 2020
Our global societies are under attack. COVID-19 delivers the combination of infectiousness and mortality that the world has not seen in over a century. Yet the risk of mortality is concentrated only on certain parts of the population. In the early days, the young and healthy may have assessed the virus in terms of personal impact: "limited effect on me, I don't need to worry much, the government and public health will figure it out, and it looks like I should pick up some extra toilet paper." Crass yes, but frequently not far from the truth.
Thankfully it did not take too long before a greater understanding prevailed: that we needed to think about this virus, this now global pandemic, in terms of its social risk; and, that we needed to focus our responsibilities on one another.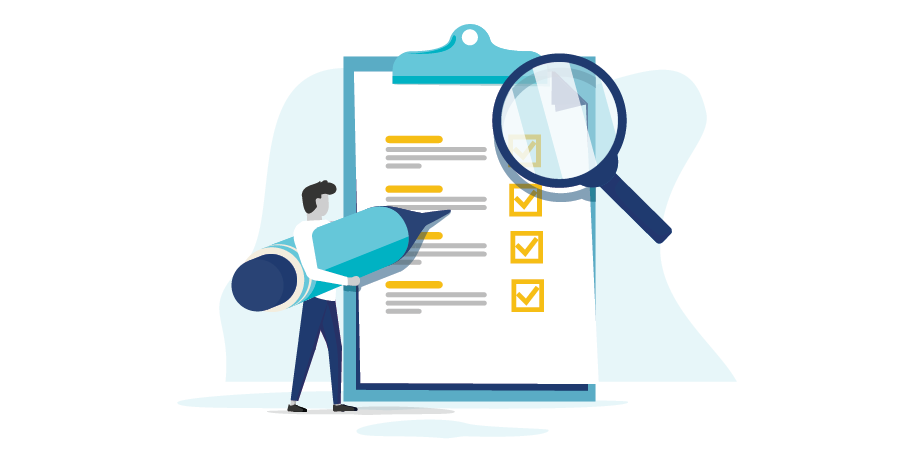 The World Health Organization has even used war metaphors. Our governments, societies and each of us need to mobilize against this threat. Collective actions are underway. While we are uncertain of the intensity and duration, we are preparing to do what we must for the common good.
Each of us is making sacrifices, some more than others, and these may intensify. There are financial and economic impacts to address. Government is acting. The Canadian government (in partnership with the banks) has promised a line of credit for businesses, as well as financial aid for families impacted by the virus. Likewise, they've waived the waiting period for employment insurance for those affected by the virus and unable to work, to relieve the pressure on both the individual and the employer.
As we all search for ways to mitigate our burdens, many of us seek to understand how insurance can play a role. Below are our responses to the specific questions that our clients have asked:
1. Do "Property Insurance" and "Business Interruption Insurance" cover an outbreak of COVID-19 on my premises?
Property Insurance and Business Interruption Insurance are only triggered when there is direct physical damage to, or loss of, the property insured under the policy.While contamination with COVID-19 may render your property unusable for a time, it is unlikely that it would physically damage your property. As a result, an outbreak of COVID-19 would typically not be covered under your Property Insurance or Business Interruption Insurance.
An exception:If a decontaminant you use to disinfect your property following an outbreak causes physical damage, the policy may cover your loss.
2. Will my "Contingent Business Interruption Coverage" or "Property in Transit, Cargo, and Marine Coverage" respond in the event of a breakdown in the supply or distribution chain?

Like Property and Business Interruption Insurance, these coverages only respond in the event of physical damage, or loss of, property. These policies will not respond in the absence of any property damage. In most cases, businesses will not experience physical damage of property due to COVID-19.
3. What if someone contracts COVID-19 on my premises? Will any of my policies respond?
Yes. Commercial General Liability Insurance may respond, as the definition of bodily injury under this policy includes "sickness" or "disease". This policy would be triggered if any third party visitors claim to acquire COVID-19 on your premises or as a result of your operations.
Commercial General Liability Insurance also contains a Personal and Advertising injury limit, which could offer some protection in the event that a third party claims public defamation as a result of contracting the virus on your premises or as a result of your operations.
Finally, Commercial General Liability Insurance typically includes an Employer's Liability limit, which offers coverage for the employer in the event that any employee contracts the virus on-site, or as a result of your operations, and decides to make a claim against you.  It is important to note that Employer's Liability Insurance only applies for employees  that are not required by law to be covered under WSIB.
4. Does my Professional Liability Insurance Coverage offer any protection if I am unable to provide a service as per my contract?
If you (or a sub-consultant to you) are unable to deliver your professional service and this causes a financial loss to your customer, there may be some coverage under the policy.
5. I have a Pollution Liability Policy. Is COVID-19 considered a pollutant?
Infectious diseases—such as bacteria and viruses—are not included within the usual definition of a Pollution Liability Policy, and as a result, the coverage will not apply under the current circumstances.
6. What about our Directors & Officers Insurance? Will it offer any protection in the event that our financial performance comes into question a result of COVID-19?
If an action is brought against any Director or Officer of your company, whether it is due to real or alleged negligence/mismanagement in: implementing business continuity plans, issues with the supply chain, a general lack of preparation associated with the COVID-19 pandemic, and more, then D&O Insurance coverage could be triggered.
7. Am I liable if I ask certain employees to undergo testing or quarantine due to suspected COVID-19 exposure?
Yes. It is recommended that employers do not single out employees for testing, as it could imply discrimination. In this case, Employment Practices Insurance could help combat allegations stemming from discrimination or harassment based on ethnicity as it relates to increased possibility of contracting or carrying COVID-19.
8. I had a scheduled event of over 250 people, and cancelled it as per the government's instructions. I bought Event Cancellation Insurance, but I'm not sure if it will cover my loss.
This is admittedly tricky. The answer is: it depends on your specific policy. Some policies include communicable disease outbreaks (such as COVID-19), while some do not. Consult your policy or your broker to determine whether communicable diseases are included within your policy.
9. Will Trip Cancellation Insurance, or my benefits cover me, if I travel now that Canada has issued a worldwide travel advisory?
It is likely that any trips that were purchased before the travel advisory went into place will still be eligible for coverage under Trip Cancellation Insurance, Travel Medical insurance, or any benefits you may have through your workplace (depending on your specific plan). Unfortunately, any trips that were booked after the travel advisory went into place on March 13, 2020, and until the advisory is lifted, will not be covered by any insurance provider.
This is a challenging time for all of us. The complexities are rising exponentially. Incorrect and contradictory information abounds. Your PROLINK team wants to do its best to support you. If you have questions or concerns about your business, your continuity planning, or your health or travel insurance, please connect with us. We are only a call or an email away.
PROLINK's blog posts are general in nature. They do not take into account your personal objectives or financial situation and are not a substitute for professional advice. The specific terms of your policy will always apply. We bear no responsibility for the accuracy, legality, or timeliness of any external content.