Welcome to the NACCB Independent Contractors Insurance Program from PROLINK
PROLINK has provided professional and personal insurance solutions to Independent Contractors for over 11 years! The insight we've collected means that we can help you protect yourself with superior insurance coverage at unparalleled rates!


At PROLINK, we can help you feel confident that you have the right protection.

We believe in personal relationships.
We value knowing you, and taking the time to understand your unique situations, so that we can provide you with genuine advice and follow-through. Our named, dedicated advisors will take a holistic view of your lives and explain all of your coverages and potential exposures, so that you can make educated decisions.

We have over 30 years of experience.
As a result, we've seen insurance from every perspective. Wherever you're coming from, and whatever you need, we're your one-stop-insurance-shop. You can depend on us for the protection you require.


We represent a network of insurers.
We know their strengths, their weaknesses, how they'll assess you as a risk, and how they'll treat you in the event of a claim. Plus, as one of Canada's largest national brokerages, we have the buying power and influence required to advocate for you and your needs with the various insurers.


We work for you, not the insurer.
As an independent insurance brokerage, we are not obligated to sell you on a particular insurer. Instead, we'll evaluate the available offerings and the discounts you are eligible for, to bring you solutions to best fit your life.
What Independent Contractors say...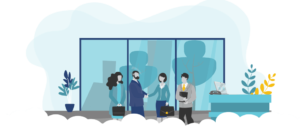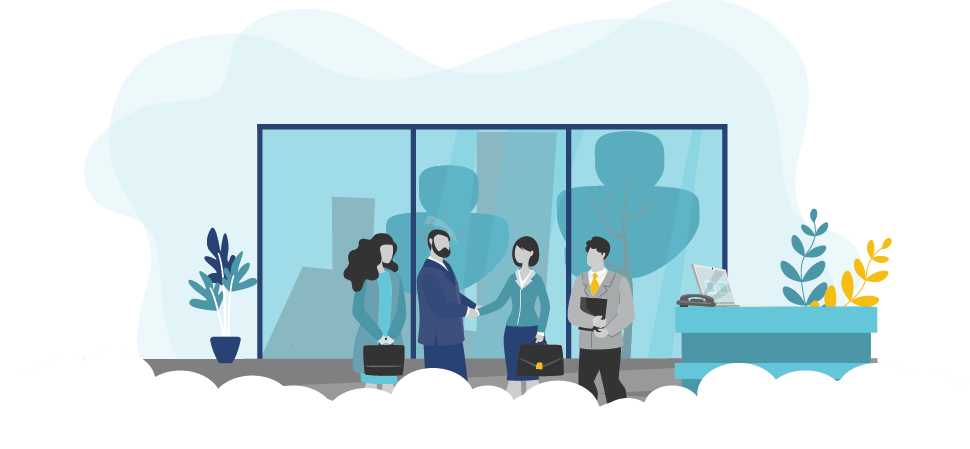 Protection for My Business and Professional Life
Learn about our professional insurance solution tailored to the needs of Independent Contractors.
Professional Insurance Program

Our tailored offer for Independent Contractors (in Accounting/Finance, Administration/Clerical, IT, Management Consultants, or Technical/Engineering fields) includes both Professional Liability Insurance and Commercial General Liability Insurance. Together, our program will protect you from claims relating to professional negligence and other errors within your scope of practice, as well as third party injuries, property damage, and more!

Highlights include:

Protection levels that fit your needs with limits ranging from $1M, $2M, or $5M;
Coverage periods range from one week to 18 months, so that you can choose what fits your contract best;
Easy online application process that allows you to receive all of your documents within minutes;
Coverage is fully tax-deductible;
Renewal reminders to ensure that you never experience a gap in coverage;
And more!

Contact PROLINK to apply online today!

1. Why should I buy insurance?

Independent contracting provides some of the best employment and career perks imaginable. The independence and variety is unparalleled. However, at the end of the day you are still self- employed and must protect yourself and your family from lawsuits that may arise. Why would you take the risk?

2. My staffing company has insurance, so I don't need coverage, right?

As an independent contractor working through your member staffing company you are by definition independent and thus responsible for your actions. Were it otherwise, you would be an employee. All Independent Contractors should protect themselves.

3. Why do I need to buy insurance now?

You cannot wait to buy insurance until "the barn is burning" and then "opt in". You must enroll before an incident occurs in order to qualify for protection.

4. Who can buy a policy?

You must be an Independent Contractor working on behalf of your member staffing company in order to be eligible for coverage.

5. How do I buy?

You can buy coverage securely online. We will send you an email link where you can complete the application using your phone, tablet, laptop or desktop.Once purchased, we will email your Certificate of Insurance, policy documents, a receipt, a completed application and a privacy disclosure document.

6. What if I don't receive the email?

Sometimes the email may end up in your SPAM folder. Please check there. If you still don't have the email, please contact your PROLINK Connection.

7. What if I no longer have the email?

Don't worry, we can send you another one. Just contact your PROLINK Connection.

8. When will my coverage become effective

Coverage is effective the date you sign up (or the starting date you select) AND your payment is received. Coverage CANNOT be backdated.

9. In whose name will the documents be issued?

If you are incorporated, and the sole employee, the insurance documents are issued in the name of your corporation. As an employee of your incorporated company, the coverage automatically extends to you. If you are a sole proprietor (unincorporated) the documents will be issued in your name personally.

10. Do I need to confirm coverage to my member staffing company?

You should forward your Certificate of Insurance to your staffing company as proof of coverage and to fulfill your contractual obligations to your staffing company.

11. How do I renew or extend my coverage?

Before your policy expires, you will receive a reminder email containing a link to renew. Please click this link to renew your policy.

12. What do I do if my current policy has expired and I need to secure more coverage

Please contact PROLINK.

13. I see that the program includes two policies. What are these and why do I need both?

Both the Professional Liability and Commercial General Liability ("CGL") policies are required to adequately protect you if you are incorporated or a sole proprietor. The Professional Liability coverage protects against mistakes which cause financial loss to a third party. Commercial General Liability coverage is focused on protecting you from claims as a result of Bodily Injury or Property Damage to a third party for whom you are legally liable. It is important to note that both your staffing company and their client are third parties.

14. Will the Independent Contractors' Program protect me for my own consulting activities (with other clients) that I also perform from time to time?

NO. The Independent Contractors' Program only protects you for claims arising out of the work you do on behalf of your member staffing company.Please contact PROLINK to discuss options to insure all of your activities.

15. What services are covered?

The policies cover the following services: Accounting/Finance, Administration/Clerical, Information Technology, Management Consultants, and Technical and Engineering. Please note there are some limitations/restrictions. Refer to the policy wordings.

16. Does the policy cover legal fees?

All defense costs (subject to policy limits) are covered. ENCON (the insurer) has access to some of the best lawyers in the country.

17. What is the deductible?

There is a $1,000 deductible. Note however that this deductible does NOT apply to your defense costs.

18. I already have another Professional Liability and Commercial General Liability Policy...

HOLD ON! Your current policy provides coverage for work which you do/have done for all of your past clients and projects. The policy is limited to claims arising out of work you do under contract with your member staffing company. It is effective from the day you join and forward. It will not protect you for mistakes which you made before coverage was initiated. Your current policy will protect you in those circumstances. Serious consideration should be made to retain your current policy even though it is costing you considerably more.

19. What are the payment options?

Credit card is the only method of payment for this program.

20. What happens if I am named in a lawsuit (either personally, corporately or both) and I DON'T have this OR ANY coverage?

Without coverage, you must rely on your own resources to fund a defense and pay any judgments, which are awarded against you.

21. What happens if I am named in a lawsuit (either personally, corporately or both) and I DO have this coverage?

If either you or your corporation should be named in a lawsuit, notify PROLINK immediately! We will submit the claim to ENCON (your insurer), who will professionally orchestrate the response. Experienced litigators familiar with your work will completely handle the process. All legal costs, subject to the policy limits, are indemnified by the policy. If a judgment is settled or awarded then you are responsible to pay the deductible on that portion>

22. What happens if I leave my staffing company and a claim arises several months later?

The Professional Liability policy will respond to any claims which manifest for up to 6 months after your coverage has expired. The Commercial General Liability policy will respond to incidents for bodily injury and property damage which occurred only during the actual term of coverage.

23. What if my contract ends early and I don't want to pay for coverage while no longer working on behalf of my member staffing company, what do I do?

Simply contact our office and we will make arrangements to cancel your coverage on your behalf.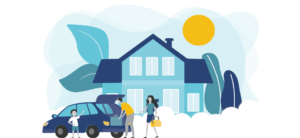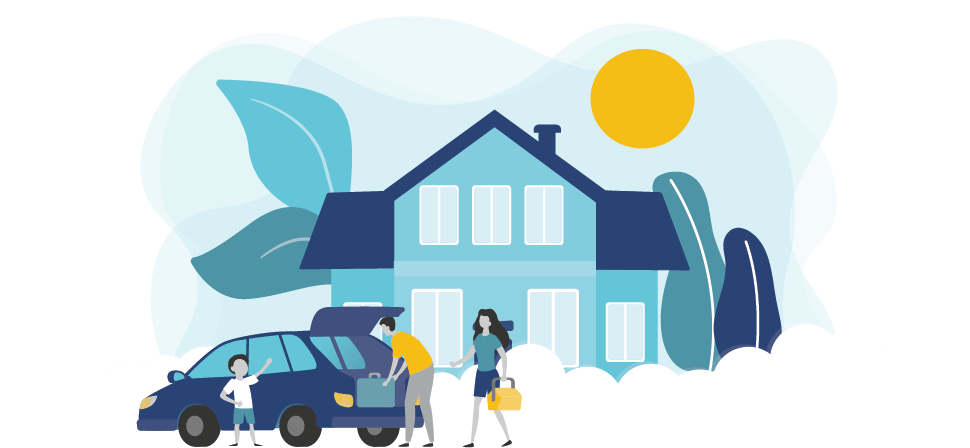 Protection for Me and My Personal Life
Your life is complicated. Selecting your insurance doesn't have to be.
Learn how we can help make your life simpler.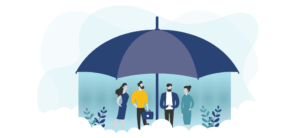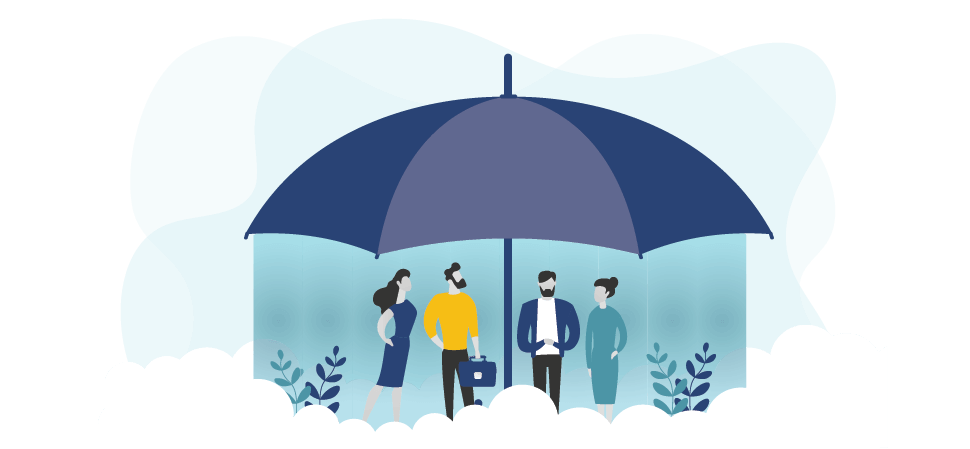 Sometimes, stuff happens. In the event that you need to make a claim and the situation is urgent or an emergency, help is a phone call away!
Monday to Friday (8AM to 5PM)
Contact PROLINK directly at 1 800 663 6828. We will take your claim, confirm your policy and report it to your insurer.
After Hours
Access our after-hours claims service, Kernaghan Insurance Adjusters at 1 800 387 5677, or call your insurer directly and they will loop us in.
Please reach out to PROLINK if you ever feel unsure. We're here for you.