Welcome to the BCAK Insurance Program from PROLINK
PROLINK offers comprehensive and cost-effective insurance coverage to address the unique personal and professional insurance needs of Kinesiologists. Members of BCAK, can benefit from superior protection at unparalleled rates.
An added benefit? PROLINK and the BCAK have made it easier than ever to apply for, or renew, your professional insurance! Our online application can be completed on your mobile phone, computer, or tablet. Pay by credit card and receive your documents within minutes!


At PROLINK, we can help you feel confident that you have the right protection, should something occur.

We believe in personal relationships.
We value knowing you, and taking the time to understand your unique situations, so that we can provide you with genuine advice and follow-through. Our named, dedicated advisors will take a holistic view of your lives and explain all of your coverages and potential exposures, so that you can make educated decisions.

We have over 30 years of experience.
As a result, we've seen insurance from every perspective. Wherever you're coming from, and whatever you need, we're your one-stop-insurance-shop. You can depend on us for the protection you require.


We represent a network of insurers.
We know their strengths, their weaknesses, how they'll assess you as a risk, and how they'll treat you in the event of a claim. Plus, as one of Canada's largest national brokerages, we have the buying power and influence required to advocate for you and your needs with the various insurers.


We work for you, not the insurer.
As an independent insurance brokerage, we are not obligated to sell you on a particular insurer. Instead, we'll evaluate the available offerings and the discounts you are eligible for, to bring you solutions to best fit your life.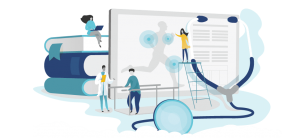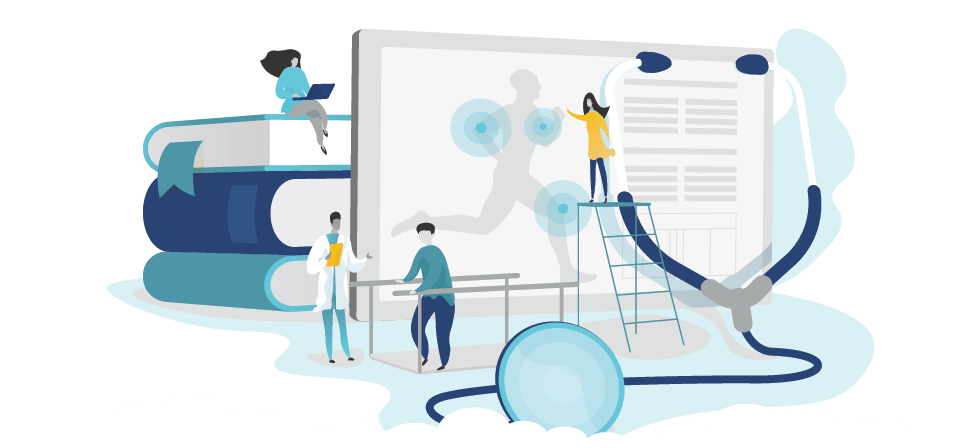 Protection for My Business and Professional Life
Useful Information and Insurance Tips
Clinical Work
If you are or plan to work onsite in a private or public clinic, you should confirm with the employer what level (coverage limit(s)) they require for Professional Liability (referred to as Errors and Omissions) Insurance and Commercial General Liability (CGL) insurance (if any) to ensure you purchase the correct level(s) of coverage to meet your practice needs.
Community Work
If you are or plan to work in a community (public recreation centres and/or a combination of private clinic and public spaces) setting, you will likely require a minimum of $5 million (per loss) coverage limit, along with matching coverage for CGL insurance. It is now a standard risk management policy for most cities, districts and municipalities to require all persons or entities utilizing their facilities or public spaces for business or professional purposes to carry high levels of insurance to reduce the local government's exposure to loss, should something negative and unforeseen happens with, or to, a client while receiving your services in or on public facilities/property.
Commercial General Liability (CGL) Insurance & Additional Insured's
If you work in the community, the various cities, districts, municipalities, school/parks/police/community centres (the "facilities") in which you work may require that you name them as an additional insured on your commercial general liability insurance policy prior to accessing a facility. Adding additional insured's to a CGL policy requires time for the insurer to assess the risk, so you should ensure this is completed well in advance of your required access date, preferably at the time the initial coverage is purchased, or may result in a delay (it can require 2 weeks or more) before the addition is approved and you receive a certificate of insurance. Again, this delay may impact your ability to earn income should you be denied entry to a recreation facility, public park or school property and are unable to work with clients until such time as you provide written proof (i.e., the certificate of insurance) the entity has been added as an additional insured. It is recommended by the BCAK for members to review the potential additional insured's in the area/community where they work and ensure they are on the additional insured's list or added at the time of purchase to limit the chance you will not be able to access facilities when and where needed.
Insurance Application & Risk Management Assessment
All members should take the time to perform an annual risk assessment of their working environment, including any enhancements/changes planned or anticipated for the calendar year. This helps provide a better understanding of what insurance coverage(s), extension(s) and coverage limit(s) are most appropriate or required for your specific working situation.
Below are some key items you will need to know when buying or renewing your insurance (through CKA/BCAK Group Program or otherwise).
A) Determining E&O and CGL Coverage Limits
Review the contractual agreements you have with the organizations/businesses/cities or municipalities you do business with or in.

Does one or more agreement specify coverage levels and the types of insurance you require?

You will want to ensure you are meeting the specified requirements in any contracts, as there is often a requirement to maintain limits of M for E&O and M for CGL coverage. This is particularly true if you work in public (city/municipal) or private gym facilities as a contractor or sub-contractor.
Consider your client/customer base. Do you work with clients who have high incomes, such as celebrities, doctors, lawyers or other professionals? Claims brought against you by clients who are high income earners can be substantially higher than the average person and may exceed the loss limit for coverage on many policies.
Review the services you provide. Do you provide rehabilitation therapy, or other modalities? Providing rehabilitation therapy or other treatments such as Shockwave therapy (ESWT), Low Intensity Laser Therapy (LILT), Therapeutic Ultrasound, Interferential current therapy, yoga or therapeutic yoga (this list is not exhaustive) can have a higher risk exposure to client injury and lawsuits, which may require additional premium to cover the risk. Members should always consider purchasing M of E&O and CGL coverage when providing higher risk professional services and ensure you have extended reporting period coverage when you eventually retire or change careers.

Work outside of Canada (United States). Do you provide services to persons who are resident outside of Canada, either in person or via the Internet? If you do, you will need to estimate what percentage of revenue will come from US based clientele. If you generate US based revenue then contact the insurance broker to discuss your circumstances, as there are typically limits on how much US exposure Canadian based insurers will cover. If you have foreign revenue which is not US based, you will need to contact the insurance broker to determine if the policy coverage meets your needs.
B) Estimated Gross Revenue / Income in the past 12 months (year)
The insurance application requires you to input this information. It is only an estimate for the last 12 months and for most kinesiologists the gross revenue/income is somewhere between $20,000 and $60,000 per year, however members who run their own business and have employees or use contractors/sub-contractor will typically have higher gross revenues and this may impact the insurance premium. A low estimate will not impact your premium or eligibility for the liability insurance.
If you are just beginning your career, and are unsure or haven't generated any revenue yet, please provide your best guess of what your Gross Revenue/Income will be once you have worked for a full year.
C) Business Contents
Do you own business equipment/contents, machinery or furnishings which you use for work (including at any space/facility you lease or sub-lease from another person or organization) which you want to insure and are not insured elsewhere? If you do, you will need to know the replacement value ("current new value including taxes", not what you paid) for the contents and equipment before starting the online insurance application for the group insurance. You do not need to know the exact replacement value of all the contents and equipment that you own, but you should estimate the value to within 10% of what the actual replacement cost will be. It is highly recommended to over-estimate the replacement value to ensure you have adequate coverage in the event of a property damage claim.
D) Covering Staff and other Service Providers (who are not kinesiologists or licensed healthcare practitioners) under business insurance
Do you provide professional kinesiology services through an incorporated entity and want to insure staff or service providers under the Group Coverage?
If you have an incorporated business, the answer is Yes, and you are insured under the group policy with Trisura, provided you list the gross revenue for the incorporated business and not simply your personal draw on the business. Ensure you include the name of the corporate entity on the policy to cover employees who are under your direction and control. Trisura will not cover independent contractors or any employees who are NOT under your direction and control (i.e., running their own fitness class, providing personal training or any form of therapy without your direct supervision and control)*.

If the answer is No to providing services through an incorporated entity and you operate under any other business model, then coverage for employees or independent contractors cannot be provided under the group program.
Additional Details
Alternatively, PROLINK can cover the employees on a separate policy outside of the CKA/BCAK Group program premium. The cost to insure other employees will depend upon the overall revenues earned from the other "service providers" operating under your business.

Any "service providers" who are independent contractors must purchase and carry their own E&O Liability coverage for the services they provide.
Additional Resources
Resources to assist you in assessing your risk exposure can be found online through a variety of sources, two have been provided below to get you started;
The Insurance Bureau of Canada on their website: Professional Liability - Risk Management.
Steps in the Process of Risk Management in Healthcare - Journal of Epidemiology and Preventive Medicine (Open Access Review Article). The principles and techniques explained here can be adapted to any type or size of healthcare operation.
CKA/BCAK Group Insurance (Professional Liability, referred to as E&O and CGL)
The CKA/BCAK group insurance policy makes available coverage levels between ,000,000 and ,000,000 for both Professional Liability (E&O) and Commercial General Liability (CGL) insurance. You can mix and match the coverage levels to meet your professional needs. If you require coverage levels above what is available please contact the broker (PROLINK) directly or an insurance broker of your choice.
Please follow this link for a listing of the 2020 Member Insurance Premiums for Professional Liability (PL) and Commercial General Liability (CGL) available through the group insurance provider.
Please follow this link for the NEW 2020 Member Insurance Premiums and Changes (this is for the renewal period that starts December 1, 2019).
Policy Administration Fee
Beginning in 2020, there will be a $5 policy administration fee applied to all insurance policy purchases (combined of all E&O and CGL coverages) - see the link directly above for the new fees and premiums.
Amendment "add/change" Fee
If you require a change to your policy coverage during the term of the policy (other than a change of mailing address) there will be an additional $15 policy amendment fee charged to you by the broker each time you request a policy change. Please take this into consideration when making your initial policy purchase or policy renewal selections/decisions. The fee will apply when you make one or more changes, such as increasing coverage limits (applies to E&O and/or CGL), adding additional insured's to the policy or expanding the coverage to new operations and services.
Note: There is no additional charge to add additional insured's at the time of policy purchase or renewal, however, mid term additions will be subject to the $15 policy amendment fee.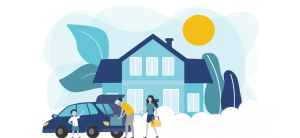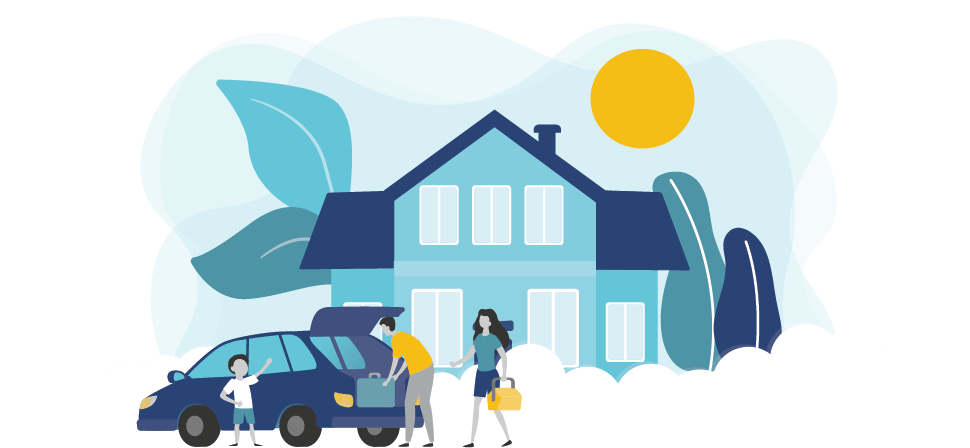 Protection for Me and My Personal Life
Your life is complicated. But selecting your insurance doesn't have to be. Read on to see how PROLINK can help make the road to your insurance solutions simple.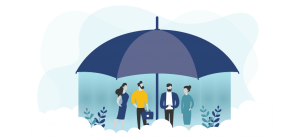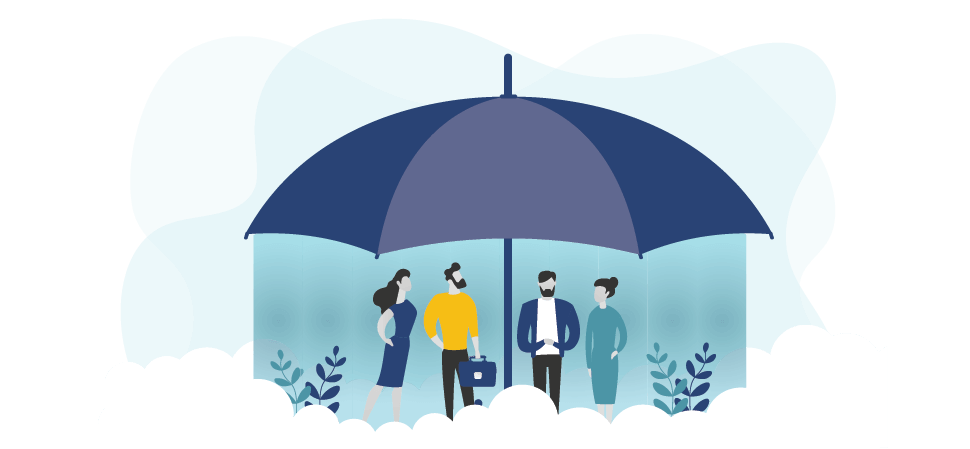 Sometimes, stuff happens. In the event that you need to make a claim and the situation is urgent or an emergency, help is a phone call away!
Monday to Friday (8AM to 5PM)
Contact PROLINK directly at 1 800 663 6828. We will take your claim, confirm your policy and report it to your insurer.
After Hours
Access our after-hours claims service, Kernaghan Insurance Adjusters at 1 800 387 5677, or call your insurer directly and they will loop us in.
Please reach out to PROLINK if you ever feel unsure. We're here for you.