Welcome to the PSIP - PROLINK Staffing Insurance Program
The PROLINK Staffing Insurance program delivers comprehensive and cost-effective coverage to staffing companies, agencies and firms across Canada. The expertise we've gained through more than 30 years in the insurance industry helps us leverage our insight and relationships to created a tailored offering at unparalleled rates.
You'll feel confident knowing that you're receiving the best protection, the best service, and the best price through our PROLINK Staffing Insurance Program.


At PROLINK, we can help you feel confident that you have the right protection.

We believe in personal relationships.
We value knowing you, and taking the time to understand your unique situations, so that we can provide you with genuine advice and follow-through. Our named, dedicated advisors will take a holistic view of your lives and explain all of your coverages and potential exposures, so that you can make educated decisions.

We have over 30 years of experience.
As a result, we've seen insurance from every perspective. Wherever you're coming from, and whatever you need, we're your one-stop-insurance-shop. You can depend on us for the protection you require.


We represent a network of insurers.
We know their strengths, their weaknesses, how they'll assess you as a risk, and how they'll treat you in the event of a claim. Plus, as one of Canada's largest national brokerages, we have the buying power and influence required to advocate for you and your needs with the various insurers.


We work for you, not the insurer.
As an independent insurance brokerage, we are not obligated to sell you on a particular insurer. Instead, we'll evaluate the available offerings and the discounts you are eligible for, to bring you solutions to best fit your life.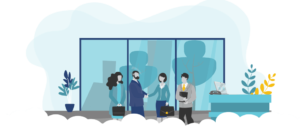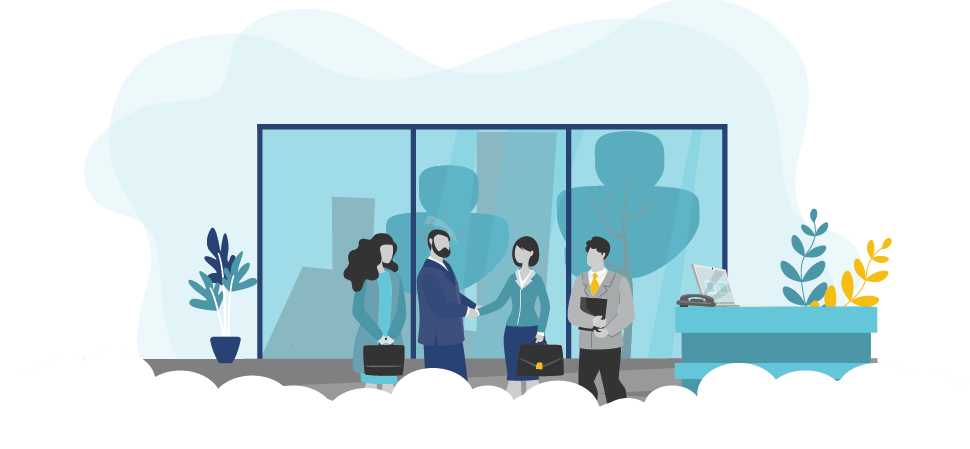 Protection for My Business and Professional Life
Learn about our professional insurance solutions tailored to the needs of Staffing Firms.
Professional Liability Insurance

As members of the staffing industry, you are providing the invaluable service of helping companies conduct their business operations. Average costs of hiring new labour can come with a hefty price tag - sometimes amounting to thousands of dollars. Not to mention the opportunity costs associated with hiring a candidate that can ultimately be the wrong fit for the business. Staffing agencies alleviate these issues by delivering qualified, vetted and fitting candidates.

To effectively deliver results, however, agencies must create positive relationships with both the contractor and the employer, making sure that both parties are happy. These relationships that you create and nurture with both candidates and clients propel your business and ensure its longevity. Unfortunately, both clients and contractors can be demanding.

Agencies must ensure that any potential prospect's claims of professional expertise and education are in line with the requirements of the position. From exaggerations to blatant deception—especially when dealing with niche professions—there are many things that can simply be missed. Failure to deliver candidates with the required skills can expose you to misrepresentation. On the other hand, if the prospect is hired and their job function leads to a lawsuit due to a mistake, you could also be liable.

Then, there's the ever-changing legislation in Canada. While employment laws may be changing rapidly, one thing is clear: the government will protect the employee at all costs. This can be a tricky landscape to navigate if your agency were ever to enter an employment dispute between an employer-client and an independent contractor. The truth is that you are bound in obligation to both employers and employees. These obligations leave you open to the risk of lawsuits from both parties, and will surely result in a major disruption to your business and your bank account if they ever arise.

There are many ways that your agency may be exposed, but PROLINK's custom tailored Professional Liability solutions for the staffing industry will help you protect your business from risk. Our insurance program has been meticulously crafted by industry experts, ensuring that you are protected.

Program enhancements for members of the PROLINK staffing insurance program:

Cyber Liability Coverage:

$2,000,000 of Cyber Liability coverage is automatically included in the event of a class action lawsuit due to breach of privacy (e.g; candidate SIN numbers obtained by a third party hacking into your system). Up to $5,000,000 coverage is available upon request.

Remediation Expenses:

This coverage provides reasonable and necessary expenses resulting from any actual or alleged privacy or security breach for credit monitoring services. It also covers the expense of advertising/communicating the breach to your clients.

Employment Practices Liability (EPL):

Your PSIP policy includes EPL. Few (if any) competitive policies include this coverage. If they do, it is typically limited to actions brought against you by employees, and does not extend to liability arising from the actions of your contractors working on assignment.

Voluntary Property Damage:

We have NEVER seen a competitor's policy with this protection! It provides you with funds that you can give to your client as compensation for damage to their property which they sustained as a result of your or your candidate's negligence (without forcing the client to sue you – all liability policies will only respond if the clients commences legal recovery – aka the client actually sues you).

Directors and Officers (D&O) Coverage:

Typically this important coverage must be purchased separately to provide business owners and key employees with protection in the event a lawsuit is brought directly against them by another party.

Legal Expense Coverage:

This unique coverage affords you the ability to utilize the services of reputable law firms when you have any questions or concerns related to matters such as Employment Disputes, Legal Defence, Statutory License Protection, Tax Protection, Property Protection and more.

Fines and Penalties:

Insurance policies DO NOT normally provide coverage for fines and penalties due to a Federal, Provincial or Territorial Law Violation.

Commercial General Liability Insurance

Commercial General Liability (CGL) insurance protects you in the case of claims made as a result of third party injuries or property damage. It's a crucial risk-management strategy for any business. Even clients and landlords are increasingly requesting independent professionals and business owners to have CGL in place before willingly engaging in any contract.

At PROLINK—Canada's Insurance Connection we can help you protect yourself from such claims and meet client demands with our CGL policy, tailored to the unique needs of staffing industry.

Property Insurance

Owning and operating a business is not easy. Everything—from the furniture you select, to the people you employ—takes careful thought and deliberation. You need to protect your investment of time, money, and resources.

We can help. PROLINK will take the time to carefully audit your office contents, making sure that all of your business property, equipment, software, and furnishings are protected. As an added benefit, you can access comprehensive coverage for your business property at unparalleled rates.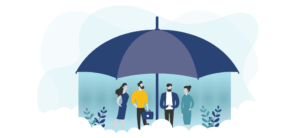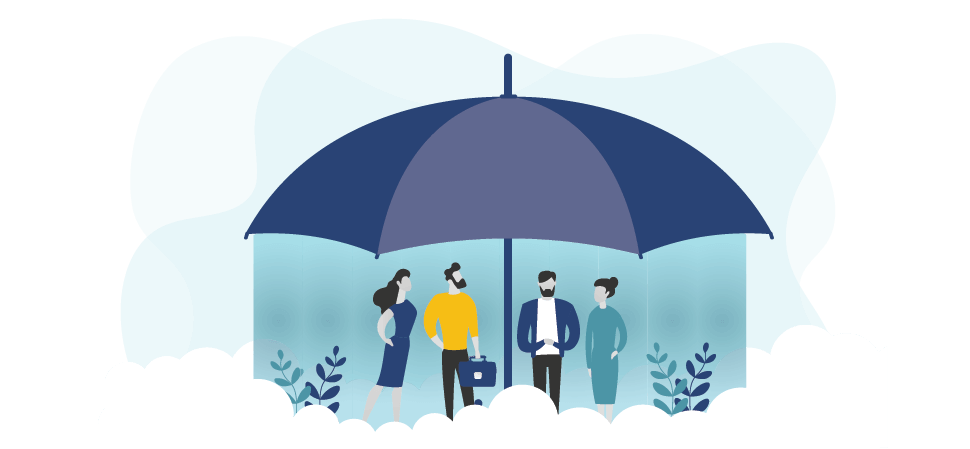 Sometimes, stuff happens. In the event that you need to make a claim and the situation is urgent or an emergency, help is a phone call away!
Monday to Friday (8AM to 5PM)
Contact PROLINK directly at 1 800 663 6828. We will take your claim, confirm your policy and report it to your insurer.
After Hours
Access our after-hours claims service, Kernaghan Insurance Adjusters at 1-800-387-5677, or call your insurer directly and they will loop us in.
Please reach out to PROLINK if you ever feel unsure. We're here for you.